Portugal: Treasures from North to South
Portuguese Wine Secrets
With Simon J. Woolf
Thursday Apr 29 2021
Summary: 
Why is it that Portugal tends to get pigeonholed as just Port wine, or cheap Vinho Verde? This small but important European wine nation offers a huge diversity of wine styles across the whole length of the country. The vineyards span an incredible variety of differing climates and terroirs, and teem with fascinating indigenous grape varieties.
What's old is new in Portugal – many ancestral winemaking methods have not just survived, but are growing in popularity again. Fashion has caught up with Portugal, as wine consumers around the world crave greater authenticity and sense of place in their wines. Portugal offers these qualities in spades, with many interesting and unique styles.
We'll look at some key Portuguese wine concepts: the importance of the field blend, why foot treading grapes is the best method of extraction there is, and why making wine in clay pots is having a renaissance in Alentejo and elsewhere. Plus a brief guide to some of the country's more important indigenous grape varieties.
You'll discover many of Portugal's lesser-known gems, along with some of its more famous still wines. The regions covered will include:
Vinho Verde- so much more than just a simple fizzy quaffer
Douro – there's a new breed of winemakers taking this region's still wines in a new direction
Bairrada – not just sparkling wines, but innovative winemakers who are taming Baga
Dão – the forgotten heart of Portugal, boasting amazing field blends and classical wines built for ageing.
Lisboa & Ribatejo – a powerhouse of young winemaking talent with fresh whites and reds
Colares – unique wines that age forever, but vineyards that nearly succumbed to property development
Alentejo – the renaissance of talha winemaking and the rise of more artisanal producers and diverse styles
NOTE: This webinar will not cover fortified wines (Port, Madeira, Carcavelos) or the islands of Madeira and Azores
Presenter: Simon J Woolf
Simon J Woolf is an award-winning English author and wine writer, currently based in The Netherlands.
An acknowledged expert on the developing niche of natural wine, he's written for Decanter magazine, Meininger's Wine Business International, World of Fine Wine and Noble Rot, and many other publications. Simon is the editor of The Morning Claret, an online wine magazine which specialises in natural, biodynamic, organic and orange wine.
Simon's first book "Amber Revolution - How the world learned to love orange wine" was published in 2018, and won the Roederer Wine book of the year award in 2019. Simon has also won numerous awards for his magazine features and online columns.
Simon travels regularly to countries such as Georgia, Slovenia, Italy and Portugal, where he continues to research the stories and traditions behind artisan winemaking. His second book, a collaboration with photographer and wine communicator Ryan Opaz, will be published in October 2021. "Foot Trodden" is described as a journey deep into the soul of Portuguese wine.
Simon is also active as a presenter, editor, wine judge and translator.
WSG members enjoy a discount on Simon's new book "Foot Trodden - Portugal and the wines that time forgot"! Get your coupon code HERE to pre-order the book
Please note, there is a small error in the spoken presentation. When talking about the grape varieties commonly planted in the Bairrada region, Simon mentions that Cercial is the same variety as the Sercial grown on the island of Madeira. Simon later advised us that this is incorrect. The Sercial of Madeira is called Esgana Cão in mainland Portugal. Cercial (also known as Cerceal Branco and confusingly as Sercial) in Bairrada is a different and genetically distinct variety.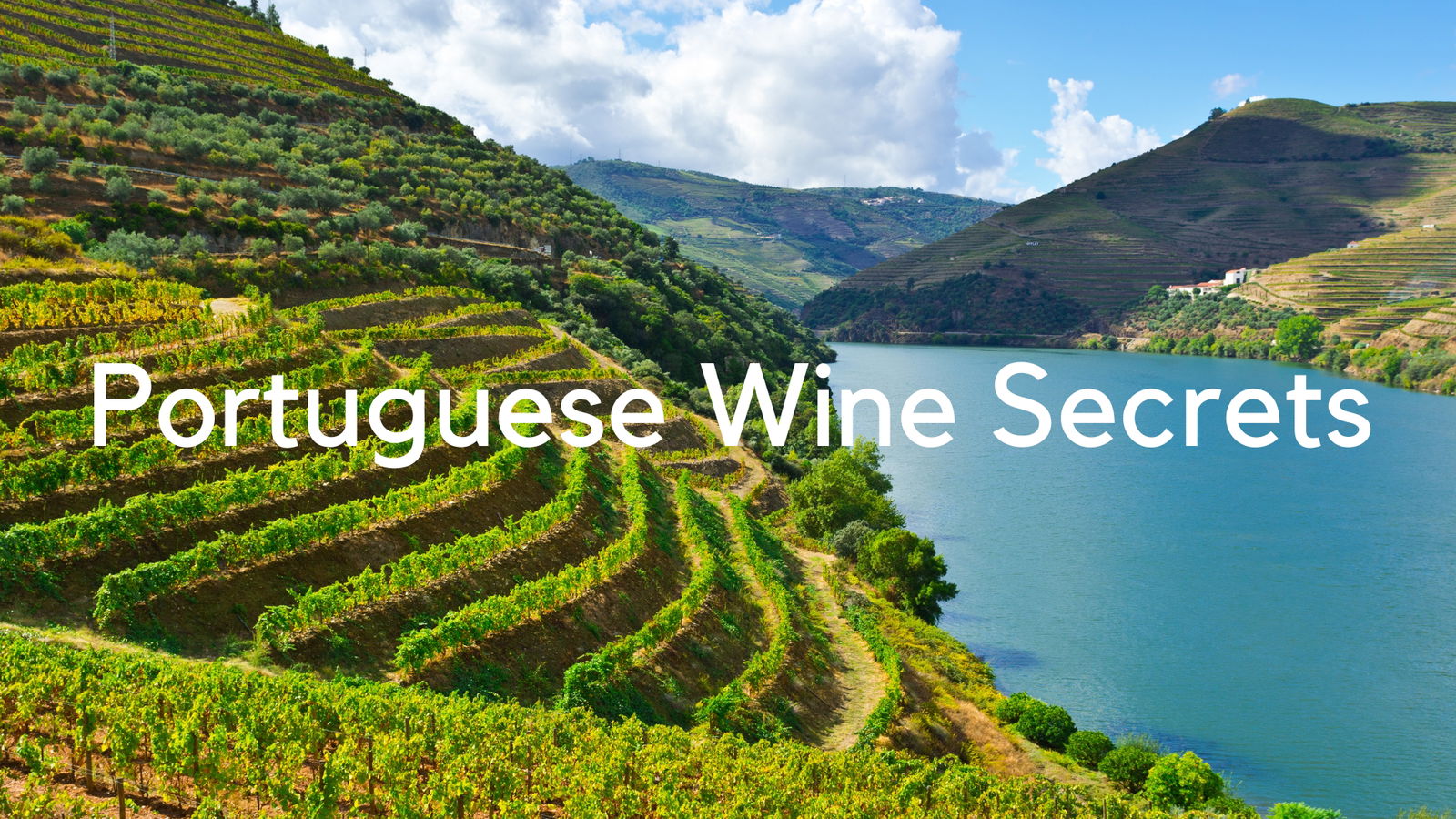 Other WSG Replays with Simon J. Woolf