WSG Confidential with Pascaline Lepeltier
With Andrew Jefford, Pascaline Lepeltier MOF
Tuesday Jul 25 2023
Summary:
Join WSG Academic Advisor Andrew Jefford as he talks to sommelier, writer and wine thinker Pascaline Lepeltier.
Many Wine Scholar Guild students already know Pascaline from her Loire Valley Study Tours and her regular participation in our webinars. Her enthusiasm for, and knowledge of, her home region of the Loire is second to none, yet she is one of wine's polymaths, too, with an intimate grasp of the new wine world: one founded on environmental respect, attentive craftsmanship and broad aesthetic parameters. 
Andrew's conversation with Pascaline gives Members a chance to get to know one of the wine world's most significant and original figures – from the inside.
About 
Pascaline Lepeltier:
Pascaline Lepeltier is one of the world's most respected and modern sommeliers and restaurateurs. Her list of accolades and professional achievements is endless. In 2018, she was the first woman ever to obtain the Meilleure Ouvrière de France in sommellerie (this is a very prestigious award that loosely translates to "best tradesperson of France") and the same year, she was named Best Sommelier of France. 2018 was action-packed for Pascaline as she also featured in popular wine-themed movie Somm 3. 
Beyond this, she writes a regular column for Revue du Vin de France; and she makes her own wine in New York's Finger Lakes. And the English translation of her 2022 book, Mille Vignes: Penser le vin de demain, will be published in September 2024.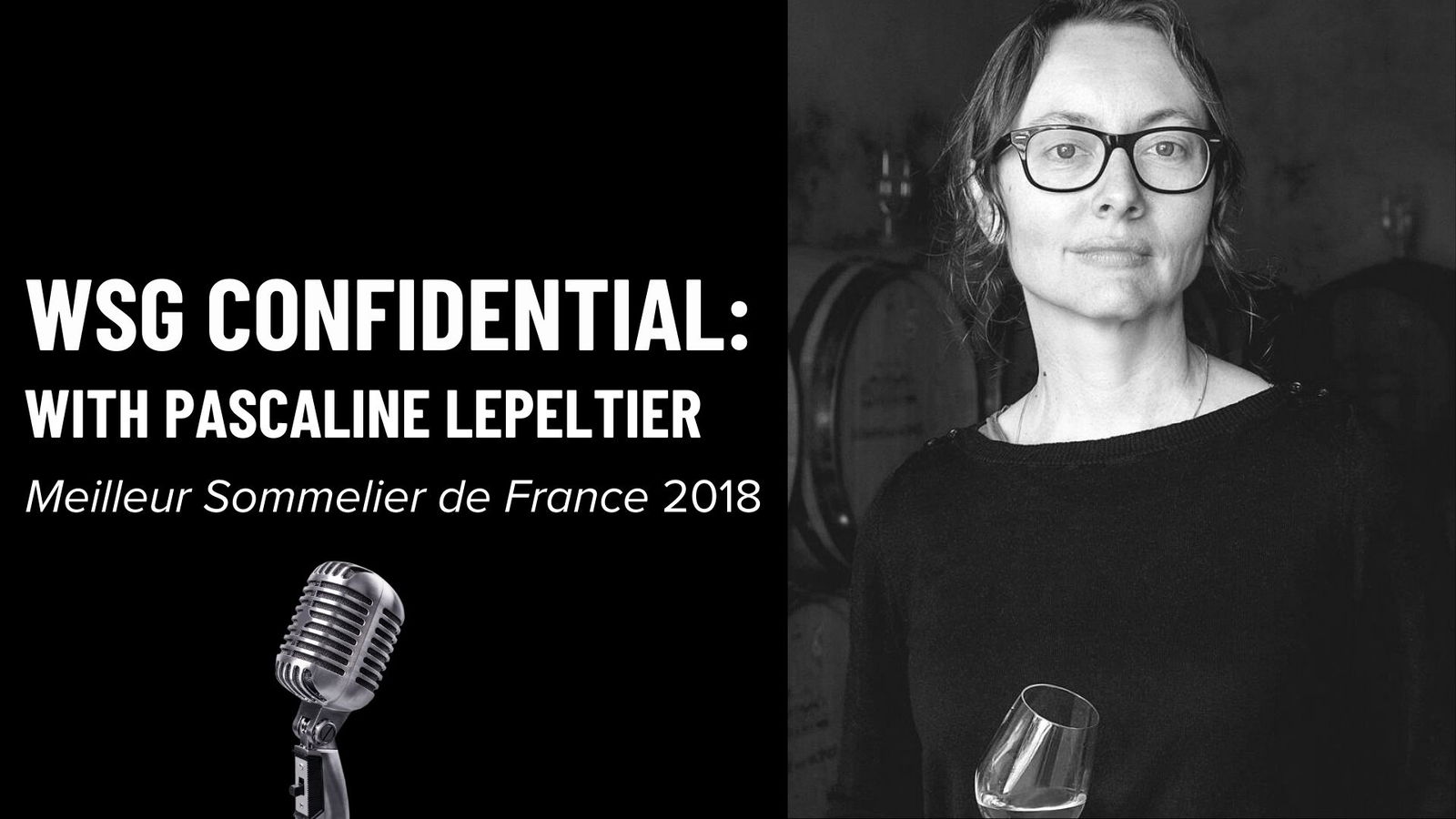 Other WSG Replays with Andrew Jefford and/or Pascaline Lepeltier MOF