 Episode 4 - September 2023
Your Monthly Wine News Roundup
With Jacopo Mazzeo, Anna Spooner
Tuesday May 9 2023
Welcome to our member podcast! Each month, WSG's own Anna Spooner and Jacopo Mazzeo bring you The Grapevine by Wine Scholar Guild. The Grapevine is your go-to source for important wine news, condensed into a delicious and highly sippable format. Stay informed of updates in the ever-changing world of wine with our bite-sized episodes!
This month, we will feature the following wine developments:
Italy no longer the largest producer of wine in the world
Spain to spend €12 billion to fight drought
Finland to become a wine producing country by 2028
Albania joins OIV
Austria confirms new 'cru' label classification
We would like to extend a special thanks to Paul Kirk and the Cuadros Quartet for providing the music for our podcast.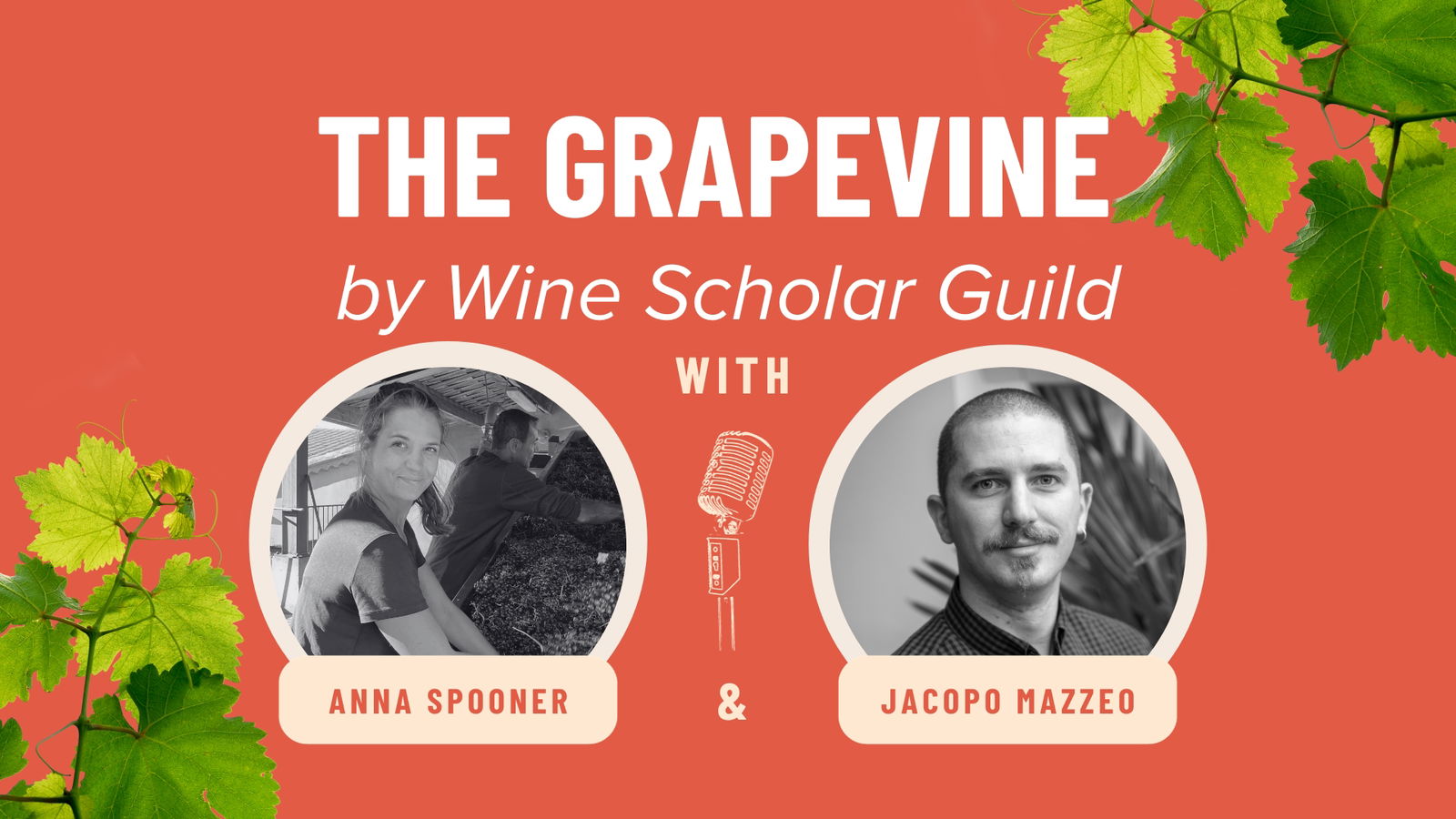 Other WSG Replays with Jacopo Mazzeo and/or Anna Spooner