Alsace & Food
A Land of GastronomicTradition
With Arnaud Valour
Monday Oct 8 2012
Summary: 
Do you feel you are rather French or German?
Here's the question you should never ask when going there. Alsace is Alsace and has a personality of its own so do its wines and food.

Close to neighboring Germany, Alsace is a melting pot of influences. For the wines it is where geology, climatology, grape varieties and savoir-faire blend to offer a full array of scents and tastes from Edelzwicker to Grands Crus and of course the deep rich flavoured Grains Nobles.

For the food forget about "Cuisine Nouvelle", here it really is a question of local specialties you can taste at a Winstub, literally meaning Wine Room, you can't go wrong with that, can you?

First discovering the atmosphere of Alsace, we'll then lead you thru different wines' profiles and draw an aromatic map of the expressions of Alsace wines. From then on it will all be about local Charcuterie, Flammekueche,  Baeckeoffe, Fleischschnackas and of course Sürkrüt, to smelly and delicious Munster and finishing with a Kaeskueche or Kugelhopf.

Not sure what all that is? Join us, all will be revealed to make your mouth water before lunchtime.
Study Alsace wines in-depth with our Alsace Study Trips. Learn more about French wines with the French Wine Scholar study & certification program.
Presenter: Arnaud Valour, Gourmet Gourmand or Gourmand Gourmet
Arnaud Valour describes himself as a gourmet gourmand or a gourmand gourmet. He is a lover of food, wine and travel.
He has studied marketing and communications in both France and the U.K. and  worked for several years promoting small and medium sized enterprises in the Rhone-Alps region. Most recently, Arnaud was in charge of the Chablis and Grand Auxerrois Bureau of the Burgundy Wine Board (BIVB) managing the Maison des Vins de Chablis et du Grand Auxerrois.
A Burgundian resident, he is currently a consultant in the fields of food, wine, and Burgundy wine travel.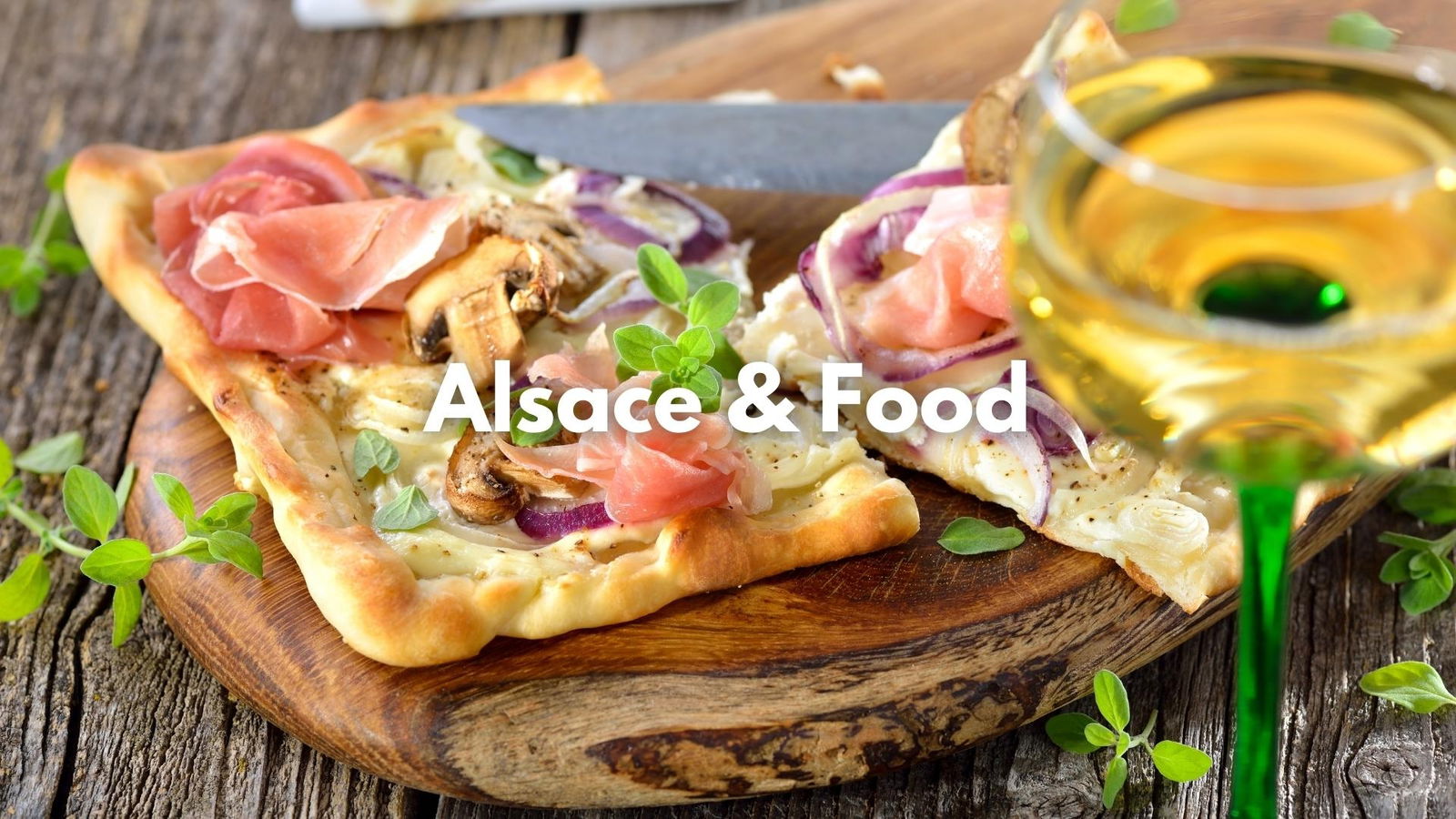 Other WSG Replays with Arnaud Valour