Champagne Masters Immersion in Reims
Delve into the Champagne region's unique geology and topography with hands-on tasting and travel experience, mastering its captivating terrain.
Led by Essi Avellan MW & Peter Liem
Building upon the Champagne Masters, the most in-depth certification program on Champagne wines, this is an amazing opportunity to supplement your learning and to gain hands-on tasting experience and insight in the region itself.
This in-person session will be taking place from April 7 to April 12, 2024 in Reims, the region's wine hub.
This 5-day, intensive classroom, field trip and tasting experience will be taught by Champagne wine experts and instructors of the WSG Champagne Masters program, Essi Avellan MW and Peter Liem.
Join us for 5 days of complete immersion with structured, in-depth lectures and field trips covering aspects of Champagne wine production, terroirs, houses and growers. This is completed with extensive tutored tastings of top-quality wines including some of the region's iconic houses and producers.
The course curriculum for this in-person experience has been specially developed to build upon the existing WSG Champagne Masters course materials. It will provide participants a deeper dive into topics covered and, notably, give the opportunity to taste many wines and experience the vineyards and winemaking first-hand.
This experience is open to new, current or past students of the Champagne Masters certification.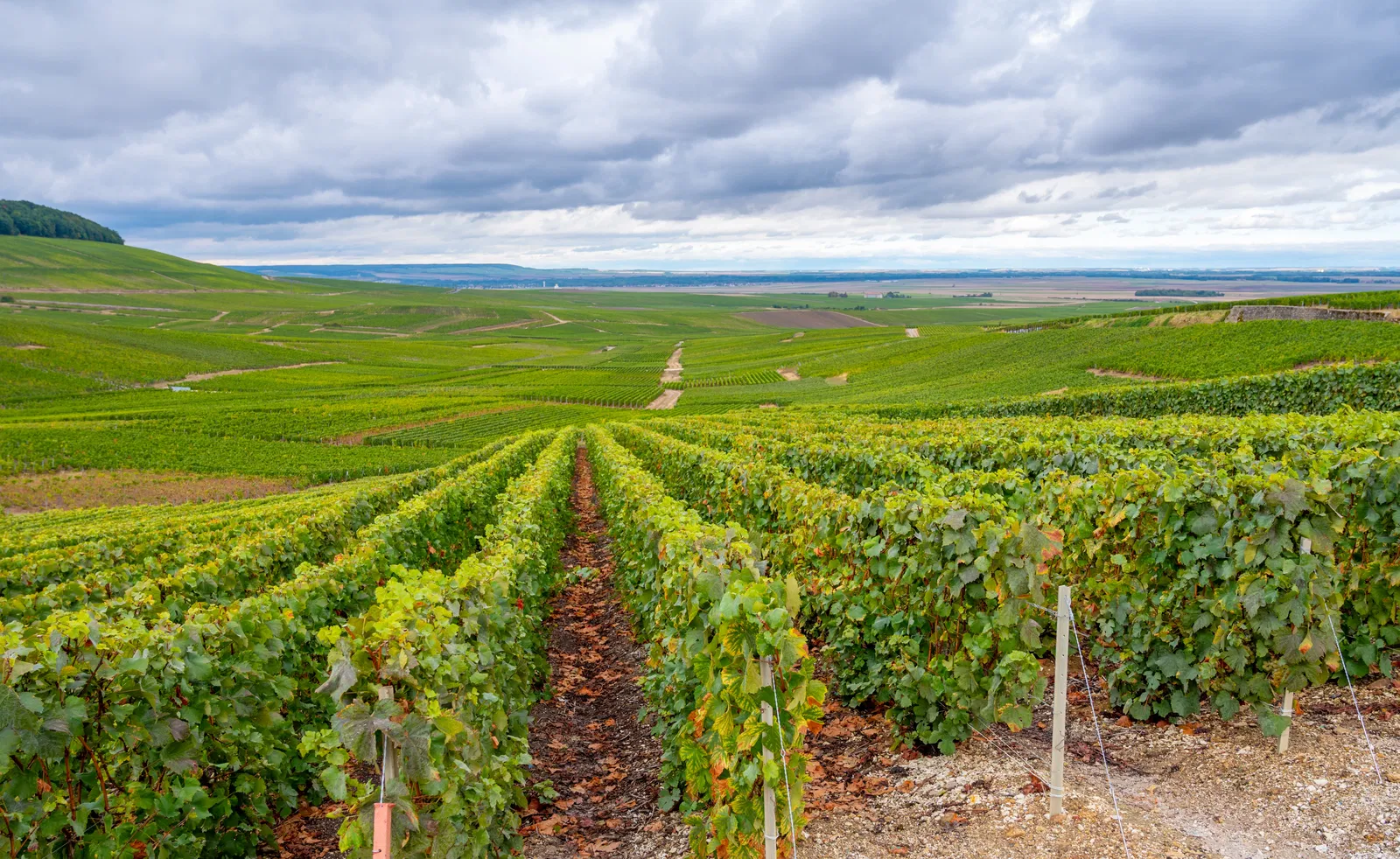 Immerse yourself in this bubbly region with two of the world's leading experts. Enjoy a balance of classroom instruction, tutored tasting and field trips.
Registration in Wine Scholar Guild Champagne Masters program*
Welcome dinner the evening before class starts
Three days of classroom instruction with extensive tutored tastings
Two full-day field trips with stops in Reims, the Montagne de Reims, the Côte des Blancs, or the Vallée de la Marne
Lunch on both field-trip days
Finale dinner at a restaurant in Reims
A fine selection of champagne during the included meals
Individually-proctored online exam, to be taken up to one year from date of final payment (exam is not offered during the course week in Reims)
Access to the full Champagne Masters program will be granted once full payment has been received (120 days before departure). Students have access to the online classroom and Champagne Masters course materials for one year from that date and have one year take the exam. Deduct $300 from total price if previously or currently enrolled in the Champagne Masters program.
Not included:
Lodging
Lunches on the three classroom study days (students are given free time to eat lunch on their own on these days, with many food options within walking distance of the classroom venue)
Transportation to/from France and to/from Reims
Dinners aside from the welcome and farewell dinners are not included
There are many hotel or AirBnB options in Reims at all price points. We recommend that you book lodging in the historic center of Reims. Please contact us if you need help with lodging.
See what's not included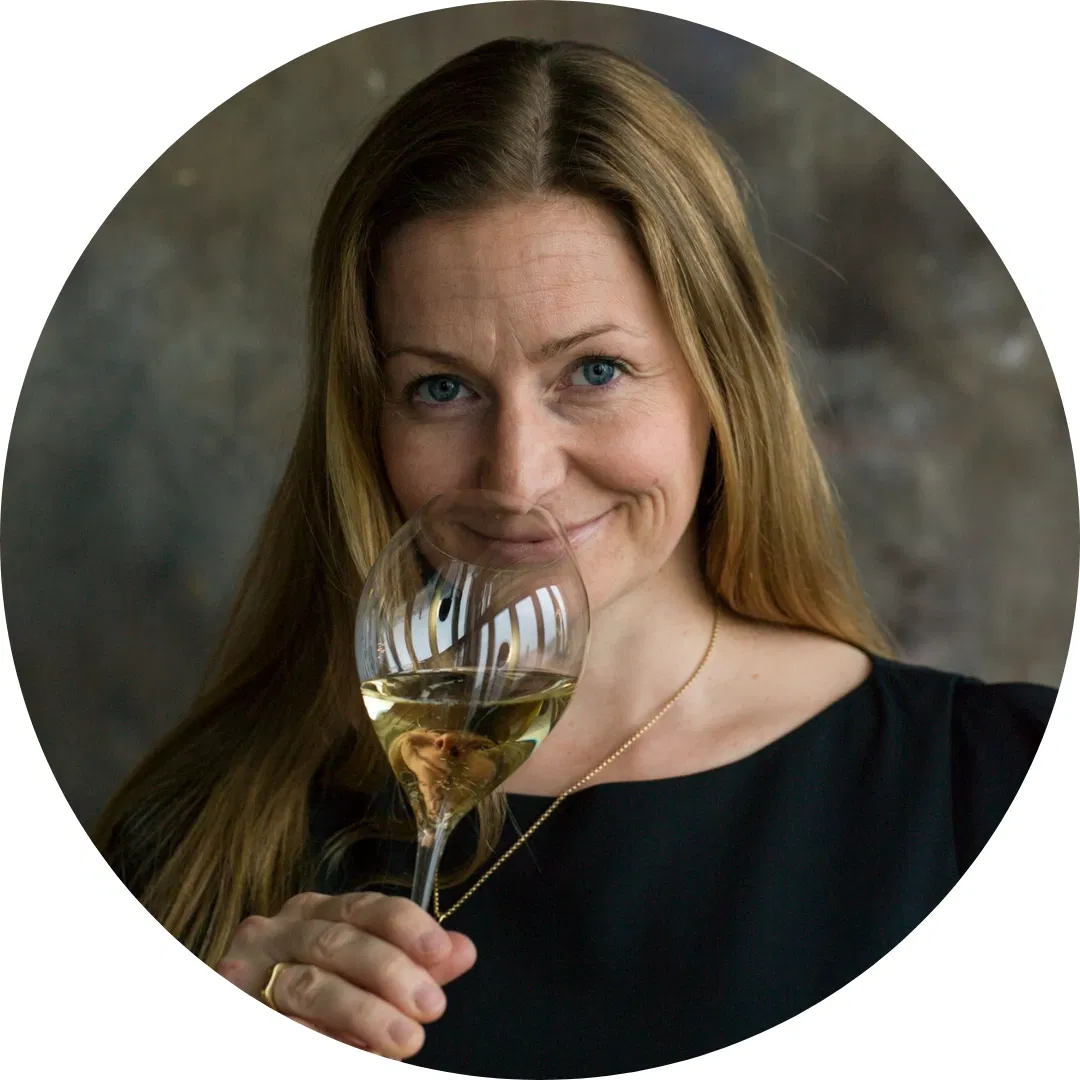 Author of Essi Avellan's Champagne
Co-author of the 4th edition of Christie's World Encyclopedia of Champagne and Sparkling Wine with Tom Stevenson
Chair of Decanter World Wine Awards Champagne panel
Knighted as Chevalier l'Ordre du Mérite Agricole by the French Minister of Agriculture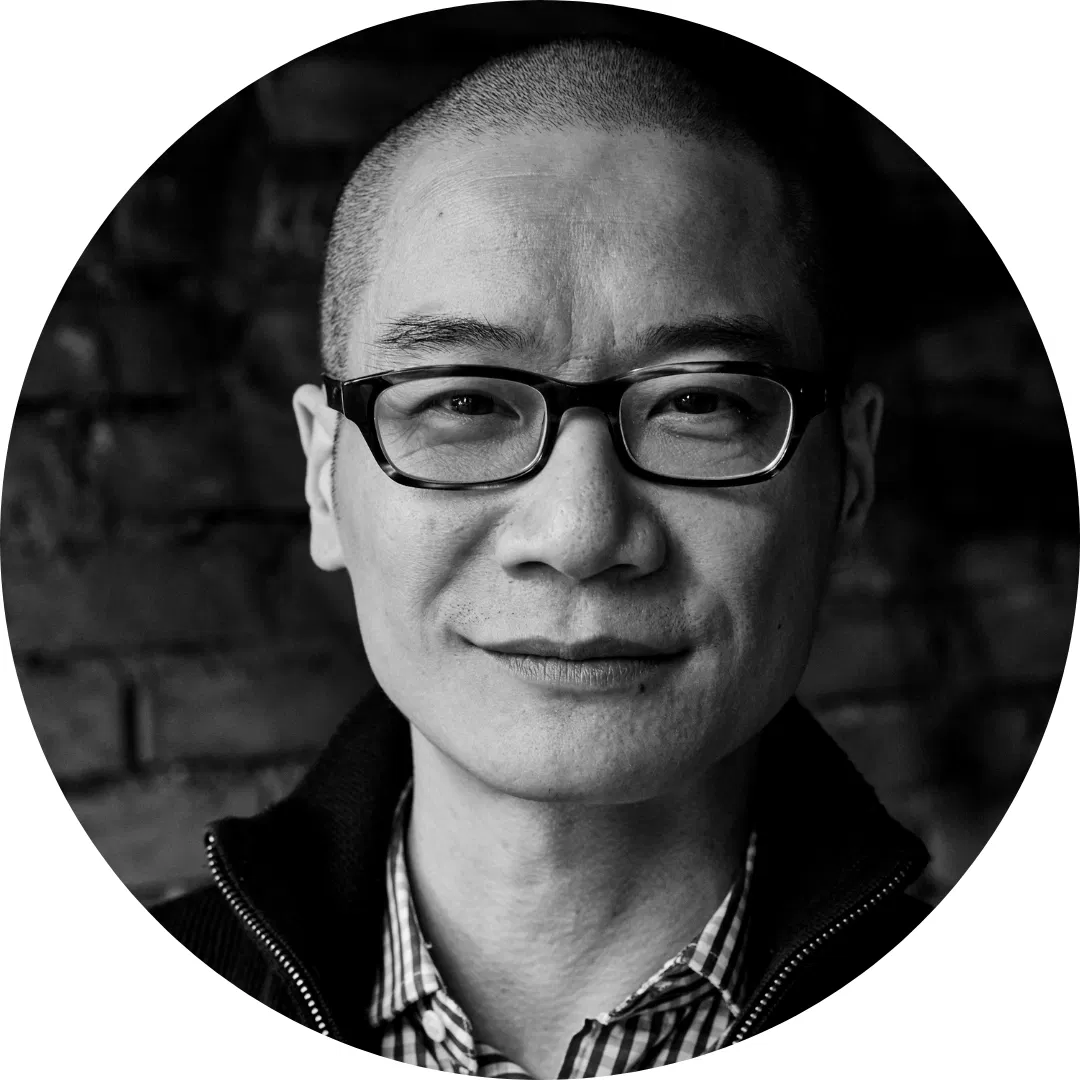 • Author of the award-winning book Champagne
• Author of ChampagneGuide.net, an award-winning online guide to the wines and wine producers of Champagne
• Former senior editor, critic and tasting director for Wine & Spirits magazine
• Contributor to The World of Fine Wine, Decanter, The Art of Eating and The San Francisco Chronicle
Committed students of wine with a strong background in viticulture and winemaking and a good familiarity with Champagne. As the course materials have been specifically designed to be supplementary to the existing online Champagne Masters certificate program, this gives graduates of the program, current students, or new students, the ability to gain additional insight into Champagne. This experience is open to new, existing or past students of the program.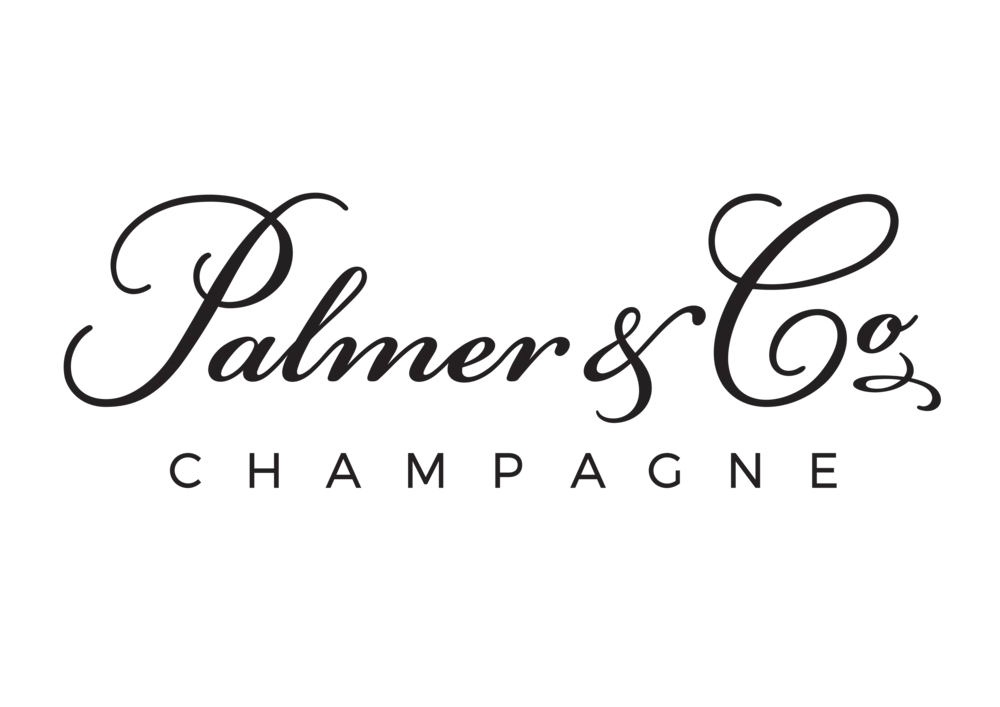 Location / Venue:
This intensive week of immersion into the wines of Champagne takes place in the comfortable and well-equipped Maison Palmer, located on the grounds of the headquarters of Champagne Palmer. The venue is located just a few moments by foot from the center of Reims, close to hotels, shops, restaurants, and other sites of interest. This characterful building has been completely updated with modern facilities making it the ideal base of operations for this exciting course.
About the wines tasted:
With their access to many great houses, your instructors have selected wines to be tasted that represent a broad cross-section of different terroirs, winemaking philosophies, and styles. You will taste approximately 15 wines each day in the classroom as well as many more during your scheduled field trip days and during the included meals.
April 7-2024 in Reims, the region's wine capital.
Morning (9:00am - 12:30pm)

Afternoon (1:30pm - 5:00pm)

Students should arrive in Reims no later than 6pm


Welcome aperitif-dinner in Reims

CHAMPAGNE FUNDAMENTALS

Winemaking process
Winemaking variables that impact quality
Sur lie aging
Aging: Dosage and Maillard reactions
Champagne tasting: concepts and lexicon

Free time over lunch break

FACTORS AFFECTING HOUSE STYLES

Impact of grape varieties
Malolactic fermentation
Fermentation and aging vessels
Oxidative vs. reductive winemaking
Reserve wine programs
Dosage

ALL DAY FIELD TRIP - REIMS

Champagne house visit

Included restaurant meal

ALL DAY FIELD TRIP - REIMS

Champagne house visit and vineyard tour

Recap: Lessons learned on field trip
The evolution of NV to multi-vintage
Mapping Champagne house styles
Blind tasting




Free time over lunch break

THE CHAMPAGNE REGION: THE BIG PICTURE

Climate and climate change
Geology, topography, soils
Viticultural practices
Champagne terroirs: deep dive part 1
Tasting

ALL DAY FIELD TRIP - CÔTE DES BLANCS

Grower visit(s) and vineyard tours

Included restaurant meal

ALL DAY FIELD TRIP - VALLÉE DE LA MARNE OR MONTAGNE DE REIMS

Grower visit(s) and vineyard tours

Farewell dinner in Reims

Recap: Lessons learned on field trip

Climate and climate change
Tasting
Relevance of the Echelle des Crus today
Terroir and the single village
Terroir and the single parcel

Free time over lunch break

The rise of still champagne
Tasting: non-sparkling champagnes
Champagne terroirs: deep dive part 2

Students are free to book their departure travel for after 5:30pm or stay in Reims if they wish
About the Champagne Masters Program
The five-day in-person experience in Champagne was designed to add supplementary material to WSG's Champagne Masters program, the most in-depth certificate program on the wines of Champagne. Led by champagne wine experts, this completely revised and updated program will take you deep into an exquisite landscape and an extraordinary winemaking process… all the while tapping into the spirit and mindset of those who found a way to capture the bubble in the bottle.
Master the complex and fascinating Champagne region including its geology, topography, and soils
Understand and experience first-hand the winemaking variables that impact quality
Get the inside track on up and coming champagne growers as well as developments from top maisons
Stay current on the evolutions in viticulture, winemaking, and the factors that affect house styles
Gain a deeper understanding of concepts such as malolactic fermentation, aging vessels, oxidative vs. reductive winemaking, dosage, and how they impact the end result
Taste through around 15 carefully chosen champagnes each day during classroom, plus many more wines during fields trips and included meals
Perfect your tasting skills, including blind tasting
Meet fellow committed students of wine and lovers of champagne
Visit top houses and smaller growers and learn directly from those crafting the wines
Experience first-hand some of the top Grand Cru and Premier Cru vineyards and understand what factors lead to the production of these outstanding wines
Frequently Asked Questions
You'll learn so much more than you would on your own! Internationally renowned instructors are with you at all times throughout the week, giving fascinating information, making sure you understand the nuances and subtleties of the region and its wines, and responding to all of your questions.
You will have amazing tastings in the classroom and get access to estates you would not be able to visit on your own.  We have the highest-level contacts in each region. You'll also get to taste fascinating wines at each estate, and you'll be welcomed as an honored guest.
Your instructor has worked in the region for many years. This has allowed them to cultivate extensive experience and contacts within the region. You'll get expert information about the wine business there, and an insider's take on local culture.
The immersive experience makes the most of the limited time you have in the wine region and ensures that you get a thorough overview of the region and its wines.
You get the camaraderie and pleasure of exploring the wine region with other like-minded people who are as passionate about wine as you are.
Your instructor will translate for the group at all times, so you will have no communication issues, as many winemakers have limited English.
Please ask the instructor if there is enough time at the end of the visit for you to make your purchase without impeding the progress and timing of the trip.  It is rare that estates offer international shipping.   
If you would like to purchase wine, we recommend that you ask your government's customs office for their rules and regulations if you intend to bring wine back into your country, or have wine shipped to you. 
You always have the option of bringing wine home with you in your checked luggage. A specialized wine suitcase is perfect for this. Depending on your home country, this amount will vary. You may have to pay some amount of duty on your wine when you go through customs. Therefore, it's best to check with your local authorities for further information. 
For Masters Program Immersion:  these experiences typically include a welcome dinner, a farewell dinner as well as one or two lunches during your field trip days. These meals will be paired with selected local wines. The rest of the meals are at your expense. WSG and/or the instructor will provide a list of some dining options for you to consult.

Instructors & Course Assitants
Our trip instructors are among the most renowned and respected wine professionals in the wine business. They are also professional wine educators who are absolutely passionate about the region and its wines. 
You can see a full biography of the instructor for each trip on the corresponding page, so you can know exactly with whom you'll be touring and learning.  Most are native English speakers (American or British), and all other instructors speak English fluently. Our instructors have that special combination of high-level wine expertise, personal warmth, friendliness, and excellent leadership skills. They'll accompany you every day, throughout the trip, and will be able to answer all of your questions about the wines of the region you'll be visiting (and about wine in general). 
Yes, we strongly encourage you to purchase a very comprehensive travel insurance package once you have paid your deposit for a Study Trip.  Note that many plans require you to purchase the insurance very soon after your deposit payment (some require it within 14 days).  
There are any number of things that can happen that can cause cancellation or interruption of package travel, and travel insurance can help cover the costs you incur as a result.  You can find travel insurers easily and there are sites where you can compare policies (for example, Insure My Trip).  
Be sure to read policies very carefully before you purchase.  Include your airfare, train fare, and any other expenses you will have in addition to the price of the study trip itself.  We highly recommend getting a "cancel for any reason" policy, which offers the best coverage. Travel experts say "if you can't afford travel insurance, you can't afford to travel," so don't skimp on this important coverage!

See Our Other Destinations
Our industry-recognized educational wine tours offer intensive, professional-level education within wine regions of France, Italy, Spain and beyond. Led by prominent wine professionals and journalists, our itineraries and curricula provide a backstage pass to the most celebrated wine regions.
2024 Educational Wine Tours Destinations & Dates
2024 Masters Immersion Destinations & Dates
Expand your horizons with wine travel.
Know when seats become available.