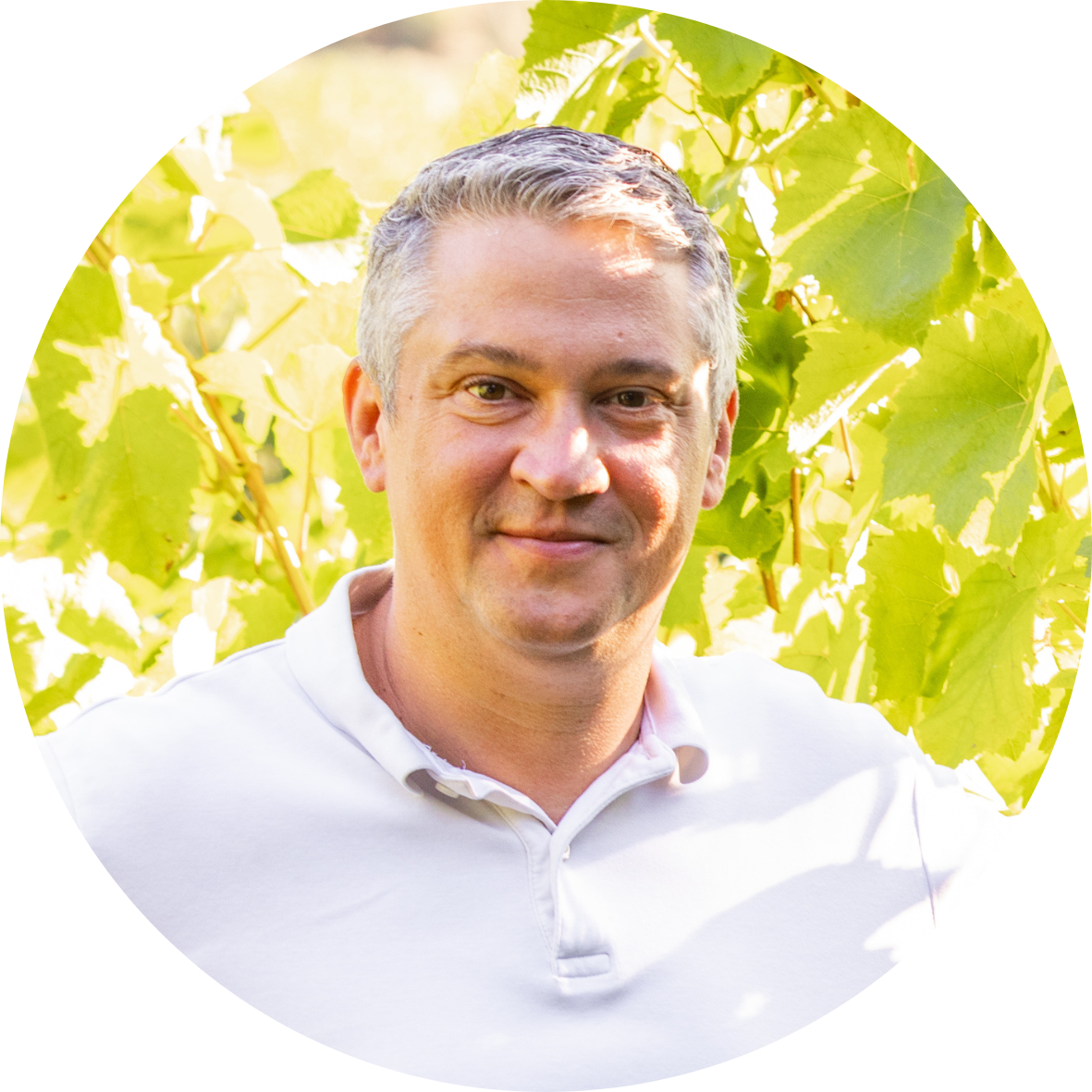 What began as an MBA thesis on French wines, led to a position as Trade Attaché for the French Embassy in Washington D.C. This unexpected sequence of events serendipitously culminated in the founding of Wine Scholar Guild. It was 2005, and Julien Camus was 25 years old.
Julien is the soul of Wine Scholar Guild. With a deeply rooted respect for the wine producers of France, Italy, and Spain. He inspires the WSG team with his unwavering dedication to terroir and authentic wines of place.
His obsession with wine is almost palpable, championing those who devote themselves tirelessly to the land, soils, and vines they cultivate. Julien has made it his mission to advocate for these artisan vignerons and the wines they produce.
Always on the hunt for life's simple yet transcendent pleasures... a good wine shop, an excellent épicerie, a bistro with a stellar wine list, and porcini mushrooms— Julien can spot them alongside the road while driving in the Vosges Mountains!
If Julien were a wine, he'd be a granitic Riesling— lively, luminous, and generous as this noble grape.
Julien is a "Future 50" award winner, recognized by WSET and IWSC to acknowledge professionals under 40 who have made a significant contribution to academia, social responsibility, and innovation in the world of wine.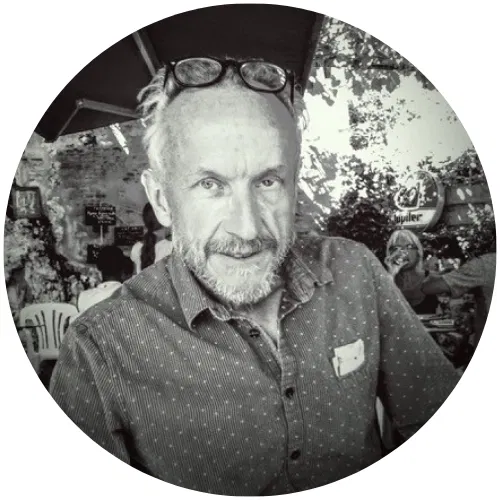 Andrew Jefford is the sage voice of logic and reason—a literary alchemist transforming the science of viticulture into poetic insight. Quick to draw on the merits of the science surrounding viticulture, soils, and the implications of terroir. Andrew's pragmatic perspective and poetic prose offer a depth of understanding to the intricacies of the region-specific wines celebrated by Wine Scholar Guild.
Andrew is 'the wine writer's wine writer.' His enduring career has won him numerous accolades as an author, journalist, and contributing editor for prestigious publications such as Decanter, World of Fine Wine, The Guardian, and The Financial Times. His seminal work, The New France (2002), remains a cornerstone in the library of any oenophile and his most recent work, aptly titled Drinking with the Valkyries, was published in 2022.
His influence is irrefutable, often behind the scenes, he lends an unmistakable finish and finesse to everything WSG publishes. Yet, his best insights come from a natural inclination to question norms and his penchant for probing depth has found an unconventional outlet: social media. There, Andrew crafts evocative haikus, uplifting social platforms from tools of self-promotion to canvases of art.
Forget grapes; Andrew started making wine with nettles, elderflowers, and carrots at age 16. Fascinated by fermentation, he was passionately brewing potions in demi-johns strewn across his living room.
In this spare time, Andrew can be found walking in the mountains or listening to music, but never at the same time. Nature deserves its own playlist. For Andrew, music, like wine, is a universal art form. Complex, enriching, and essential for a life well-lived.
He continues to write a regular monthly column for Decanter magazine and the 'One Bottle' column for the quarterly World of Fine Wine; he also acts as Contributing Editor for both journals. He is the Co-Chair of the Decanter World Wine Awards, the world's largest wine competition.
As WSG Academic Advisor, Jefford provides strategic advice on WSG development plans, educational and editorial content, and acts as a liaison with key wine creators and commentators.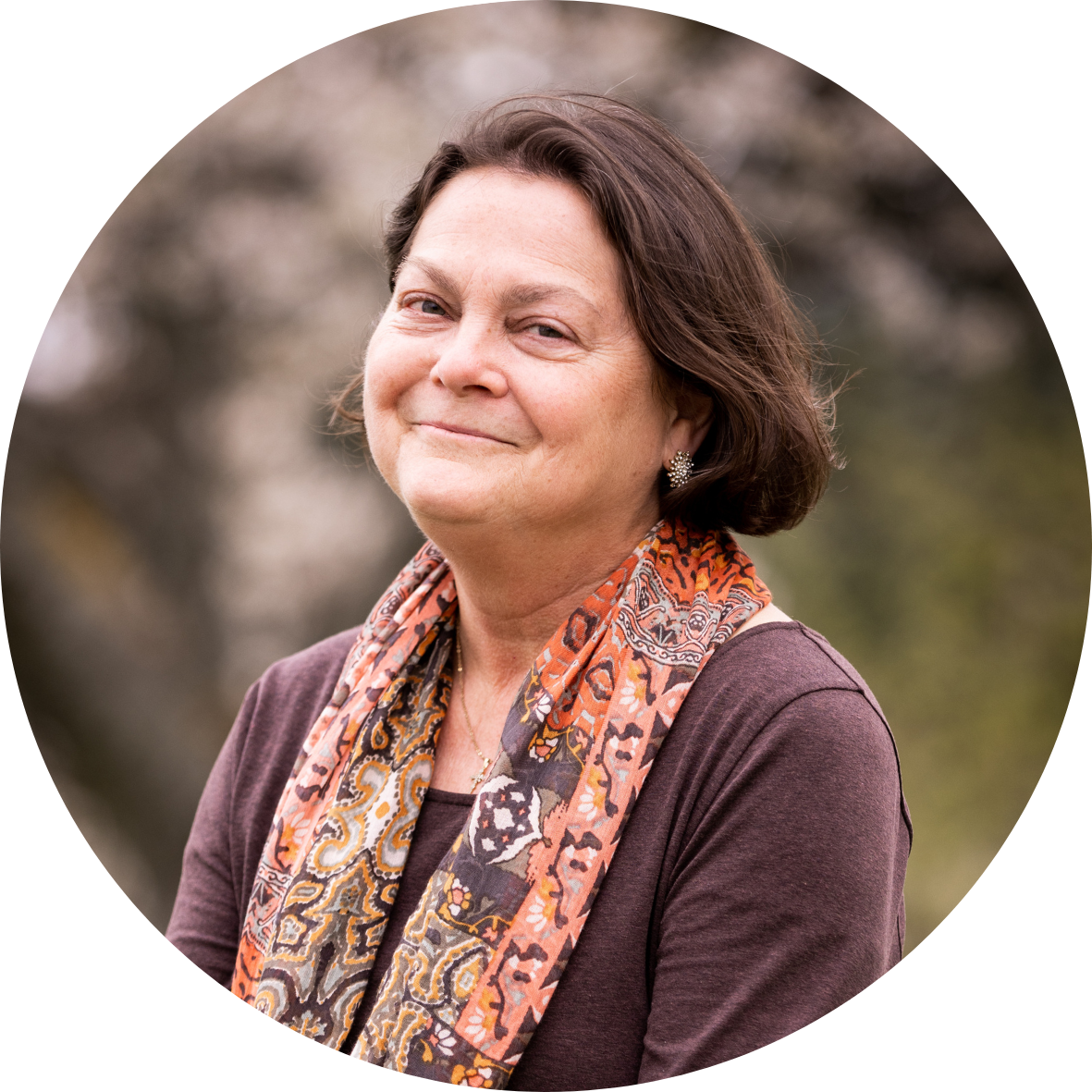 As Director of Education at Wine Scholar Guild, Lisa is a fastidious wordsmith and source of wine wisdom. Her colleagues liken her to a walking wine encyclopedia!
Lisa oversees all WSG educational programming. Her principled precision is the stuff of legend. A ruthless editor, Lisa is also a published novelist and avid gardener who happens to live just three miles from famed wine critic and contemporary, Robert Parker.
Lisa's expertise supports the integrity and standards of WSG programs. She's worked with a talented list of 'Who's Who' in almost every capacity of the wine trade including Society of Wine Educators, where she co-authored and edited the first CSW Study Guide.
Knighted by the French government (Ordre du Mérite Agricole) for the development of the French Wine Scholar Program™; she is also credited as an International Bordeaux Tutor through the CIVB, a Certified Burgundy Instructor through the BIVB, and a Certified Rhône Educator through Inter-Rhône. Lisa graduated from Georgetown University's School of Language and Linguistics, Magna Cum Laude.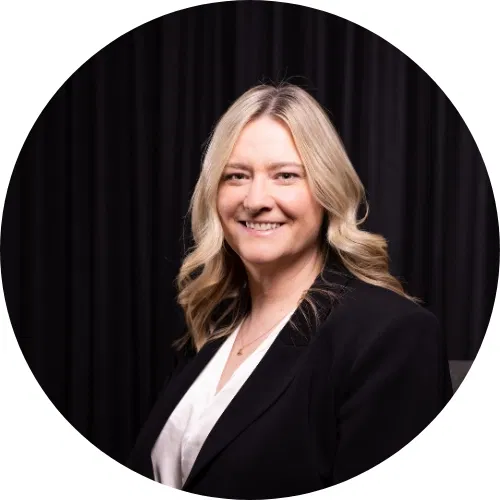 Italian Programs Director
Andrea E. Eby is the Italian Programs Director for the Wine Scholar Guild (WSG). She researched, developed co-wrote the Wine Scholar Guild's IWS Prep program® which launched in 2020.
Andrea is a Stage 2 Master of Wine student with a degree in Education. She completed the Diploma in Wine and Spirits (with Distinction) from the Wine & Spirit Education Trust (WSET)® in 2017 and was awarded the Prowein Scholarship in recognition of her academic achievements. Andrea is a Vinitaly International Academy Italian Wine Ambassador and Certified Sommelier.
Andrea is also an instructor for WSET® and works as an assessor in their Educator Training Programme. Andrea has worked as a wine buyer, cellar hand and is a member of the expert judging panels at the International Wine & Spirits Competition, International Wine Challenge and Vinitaly 5 Star Wines.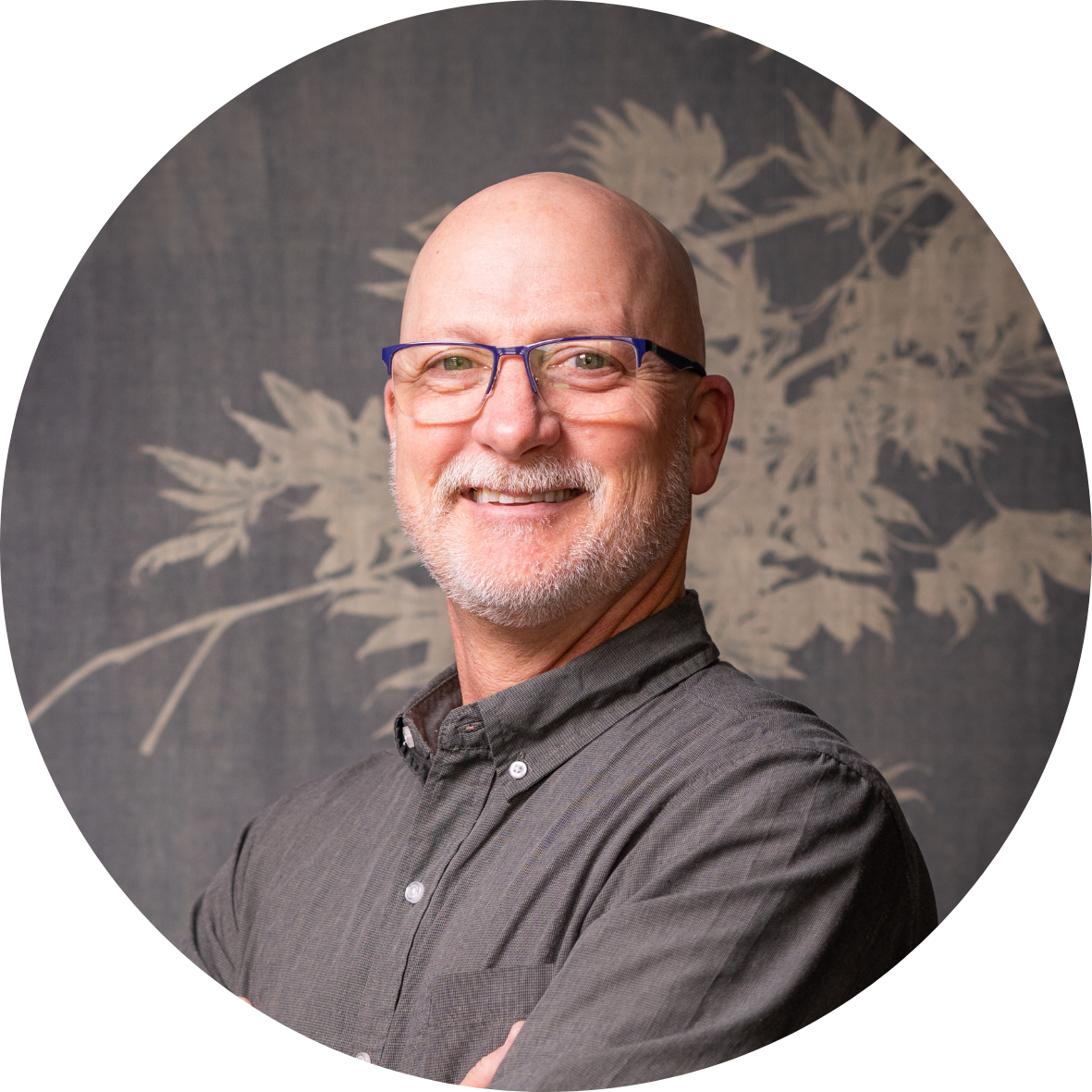 Spanish Programs Director
Picture the moment: Santiago de Compostela, Galicia, Spain, 1999. A youthful Rick Fisher savors the first of many Spanish wines that would eventually inspire his career with WSG. A delightful DO Ribeiro white, paired with local Tetilla cheese. In this instant, a lifelong love for Spanish wine was born.
Much like the lively and colorful wines of Spain, Rick brings an infectious enthusiasm to his role as Spanish Programs Director. While Julien and Rick may spar for which country produces the best wines; they concede on their common affection and appreciation for authentic wines and winemakers of place.
Rick developed the Wine Scholar Guild's Spanish Wine Scholar® study and certification program. In addition to being an educator and writer, he is also a wine judge, Certified Sherry, and Rioja Educator with an MBA to boot.
Rick isn't just royalty in the WSG wine world; his lineage traces back to Catalan nobility, a fitting background for a man who brings an aristocratic flair to his work.
If Rick were a wine, he would be a Grenache: adaptable, light, fun, but packs a spicy surprise when you least expect it.
Rick's advice for anyone starting their wine education journey – don't let anything or anyone get in the way of your learning. It is your journey, and you should enjoy every step.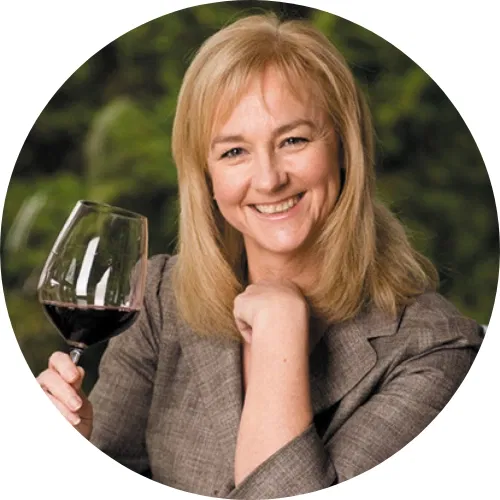 Instructor & Program Coordinator
Sharon McLean, FWS, IWS, is a Certified Sommelier through the International Sommelier Guild. She teaches Wine Scholar Guild and WSET courses on Vancouver Island and is a freelance wine writer and wine judge. At WSG, Sharon coordinates the Master-Level programs and teaches the French Wine Scholar online, instructor-led sessions.
Sharon completed the Diploma from the Wine & Spirit Education Trust (WSET)® with the highest marks in Canada in 2009.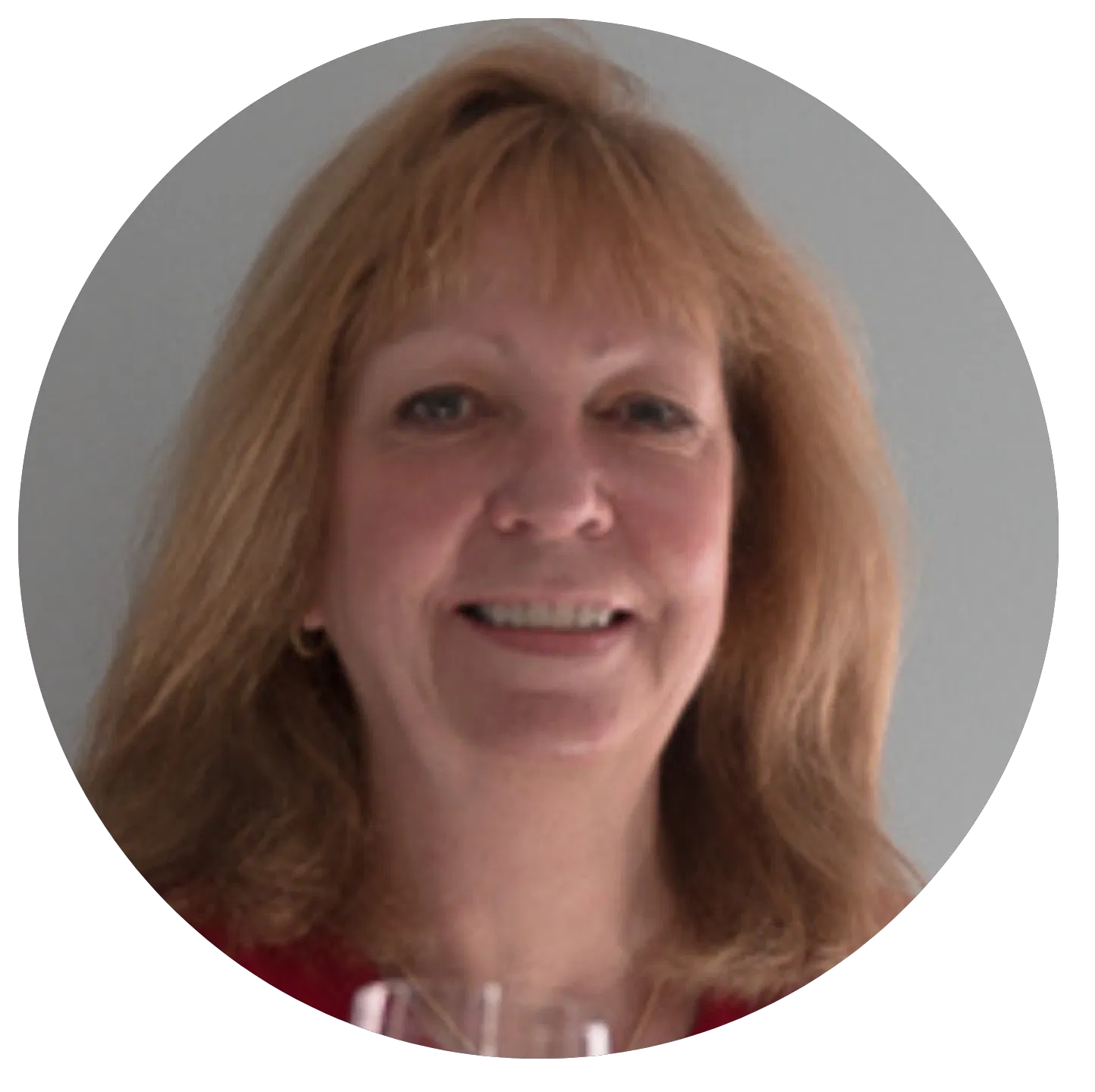 After 30 years in IT, Nancy swapped her keyboard for a corkscrew. Now she's our French wine guru who can decode a Bordeaux label faster than a firewall breach.
As a student, Nancy took the plunge into WSG first as a Bordeaux Master before moving on to successfully complete almost every WSG Scholar Program. Her transition to the WSG Education Department was a natural fit.
She's earned her WSET Diploma, is a certified Bordeaux Tutor through the École du Vin de Bordeaux, a Rhône Master through Inter Rhône and a Portugal Academy instructor through Wines of Portugal. She's now the tech support for your wine education who knows the ins and outs of every program.
If Nancy were a wine, she'd be Le Musigny – elegant yet structured. A wine that commands your attention but remains exquisitely balanced. Nancy once spent 8 weeks in France on four different wine trips. If that doesn't scream 'wine enthusiast,' we don't know what does.
Don't let her sophisticated palate fool you. She's got a 3rd-degree Black Belt in Tae-Kwon-Do. She is motivated in more ways than one.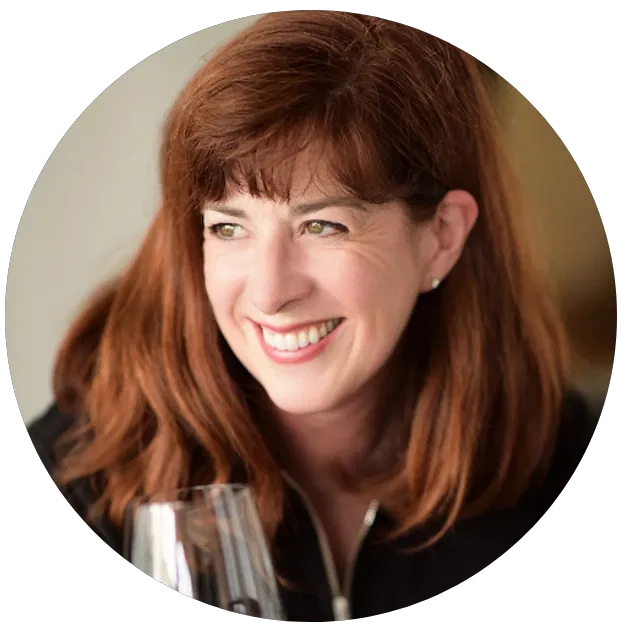 After 25 years in retail, Sharon stumbled upon a wine tasting that left her with more questions than answers. Fast-forward to present day, and she's our foremost Education Coordinator with an affinity for blind tastings.
Sharon choreographs successful delivery of WSG's webinar series and educational content. Prior to earning her French Wine Scholar, WSET Diploma, and Sommelier Certification through the Court of Master Sommeliers America; she spent several years in musical theater. Whether community theatre or cabaret, Sharon's always got a song in her heart.
Her favorite guilty pleasure? For Sharon, nothing pairs better with sparkling wine than a bag of potato chips.
Her philosophy: "Wine is a passport to the world, so share it."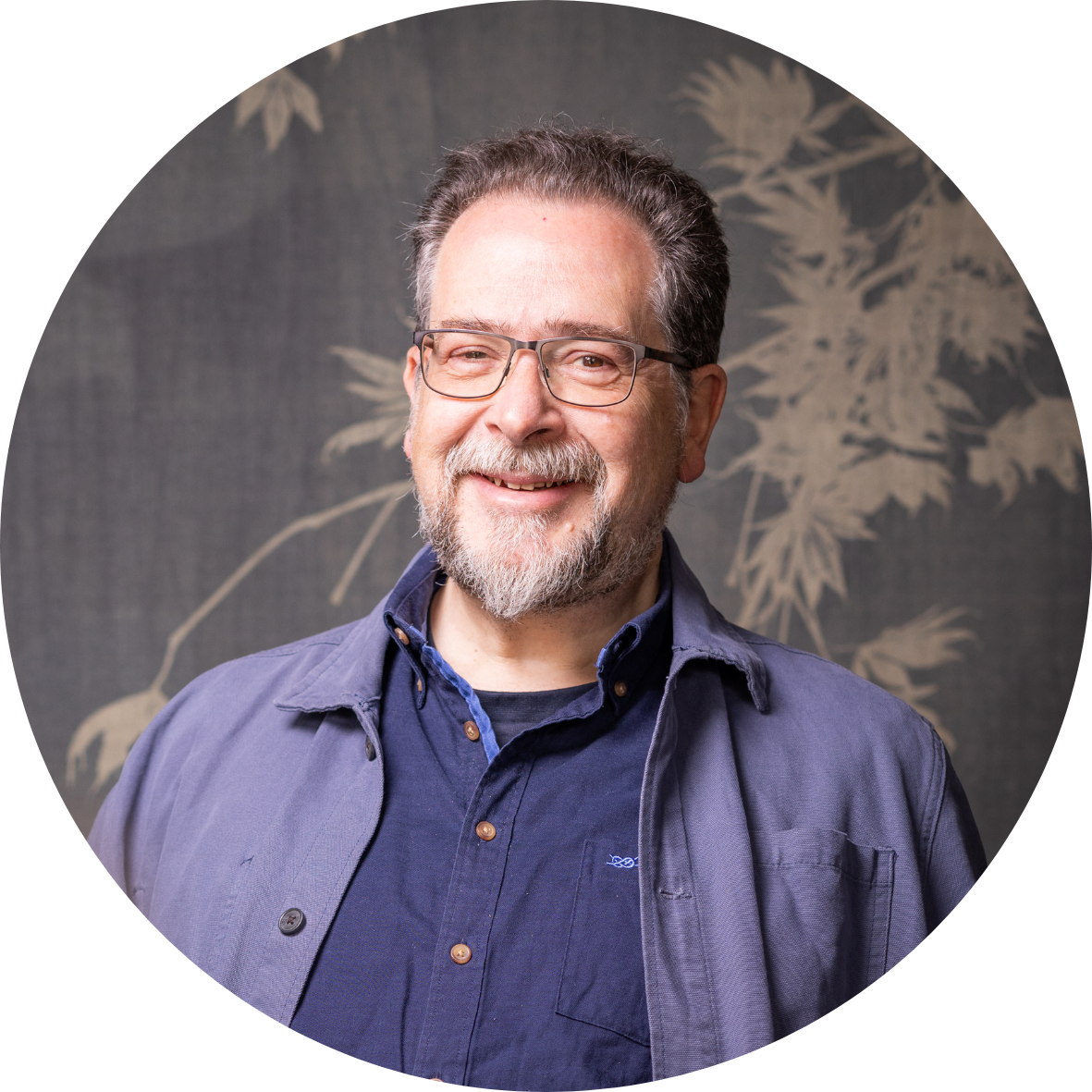 A miss-spent youth in Spain gave him a love of wine and in his 35 years, and counting, in the wine business Quentin has done pretty much everything. His main focus for the last twenty years has been as a wine educator, wine writer and blogger. This in turn led him to use his love of design to create maps that he could use in his courses and on his blog. Map making for books and presentations grew to become the major part of his work.
As Head of E-learning, Quentin is in charge of designing the most interactive and user-friendly platform possible for WSG Students. As part of his work for WSG, Quentin had also created the maps for both the Spanish Wine Scholar and the Italian Wine Scholar Prep courses.
Quentin completed all Wine & Spirit Education Trust (WSET)®, up to the Diploma. He continues to teach and write and is often found judging wines all around the world.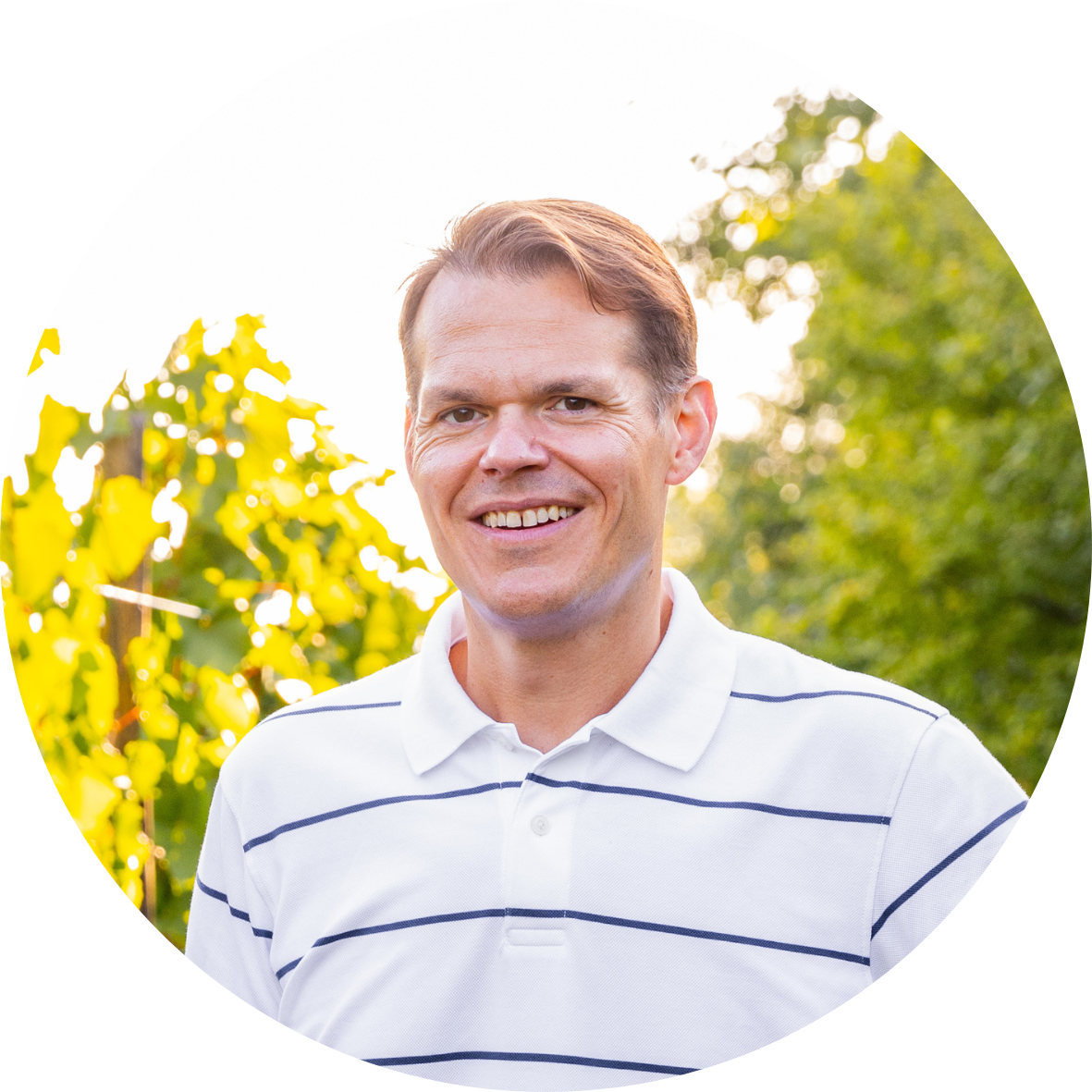 Sales & Marketing Director
Just as Julien was setting the stage for WSG in 2005, Preston Mohr was setting foot in France for the first time, moving to Paris from the U.S. to study Art History.
A young Francophile, Preston long adored the food and wine culture of France. A successful entrepreneur in his own right, he founded his own successful business, educating travelers on where and how to explore the intricacies of French gastronomy.
After earning his DipWSET and working for a world-class wine estate in Bourgogne, he eventually crossed paths with WSG. From this first encounter, Preston was so impressed by the "human side" of the company and ownership that he decided to join the team full-time. He hasn't looked back since.
As Sales and Marketing Director, Preston leads the team helping to expand WSG school network of over 130 Approved Program Providers throughout the world. Preston cares deeply about the organization and the student experience and is always looking for ways to improve the WSG educational offerings.
His hospitality roots make him the perfect host for an informative journey through the vineyards of France, Italy, or Spain and he is the first to assert that good wine doesn't have to break the bank—it just has to capture your senses.
If Preston were a wine, he would be a 100% Rolle/Vermentino from Sardinia, Corsica, or the South of France—soft, floral, and fruity but with enough character to make you stop and take note.
Preston's wine ethos: "choose a restaurant based on what you want to drink -- not what you want to eat."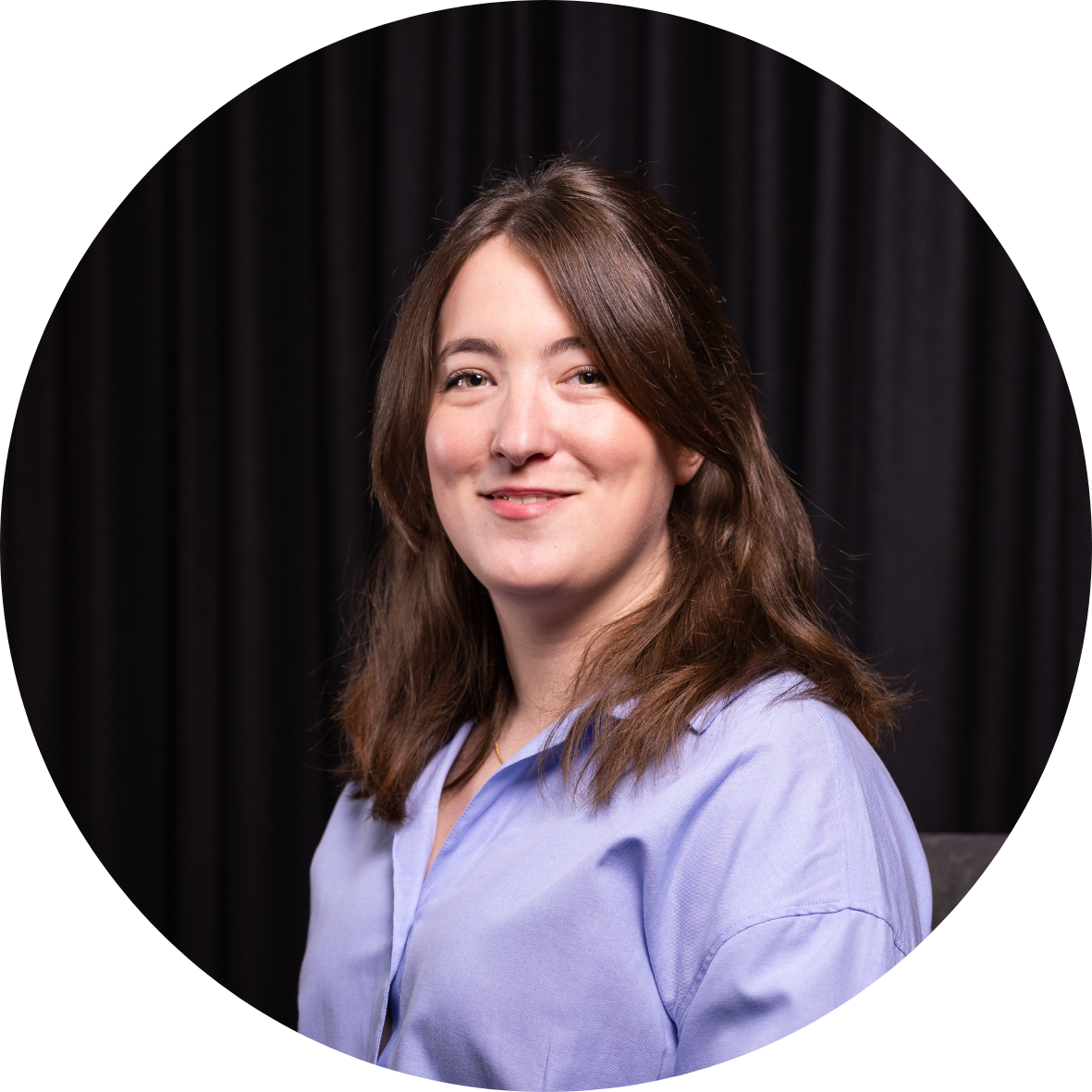 Digital Marketing Assistant & Community Manager
Valentine was born and raised in the heart of Bourgogne, France.
Before finding her calling in the wine world, Valentine worked to make the world a better place in sustainability and social economy. She now uses those skills to cultivate a community of diverse and dedicated wine students and Scholars. Valentine is responsible for building WSG's family online, ensuring an unforgettable experience for all.
She is most inspired when introducing new friends and colleagues to wines of her birthplace including a Volnay 1er Cru. For Valentine, the joy of wine is better when shared.
If Valentine were a wine, she would be a Meursault, effortlessly blending comfort with complexity.
Valentine is a life-long learner, eternally exploring new ways to communicate the beauty of wine. She earned her WSET Level 3 after spending seven years in the circus where she mastered the art of the unicycle.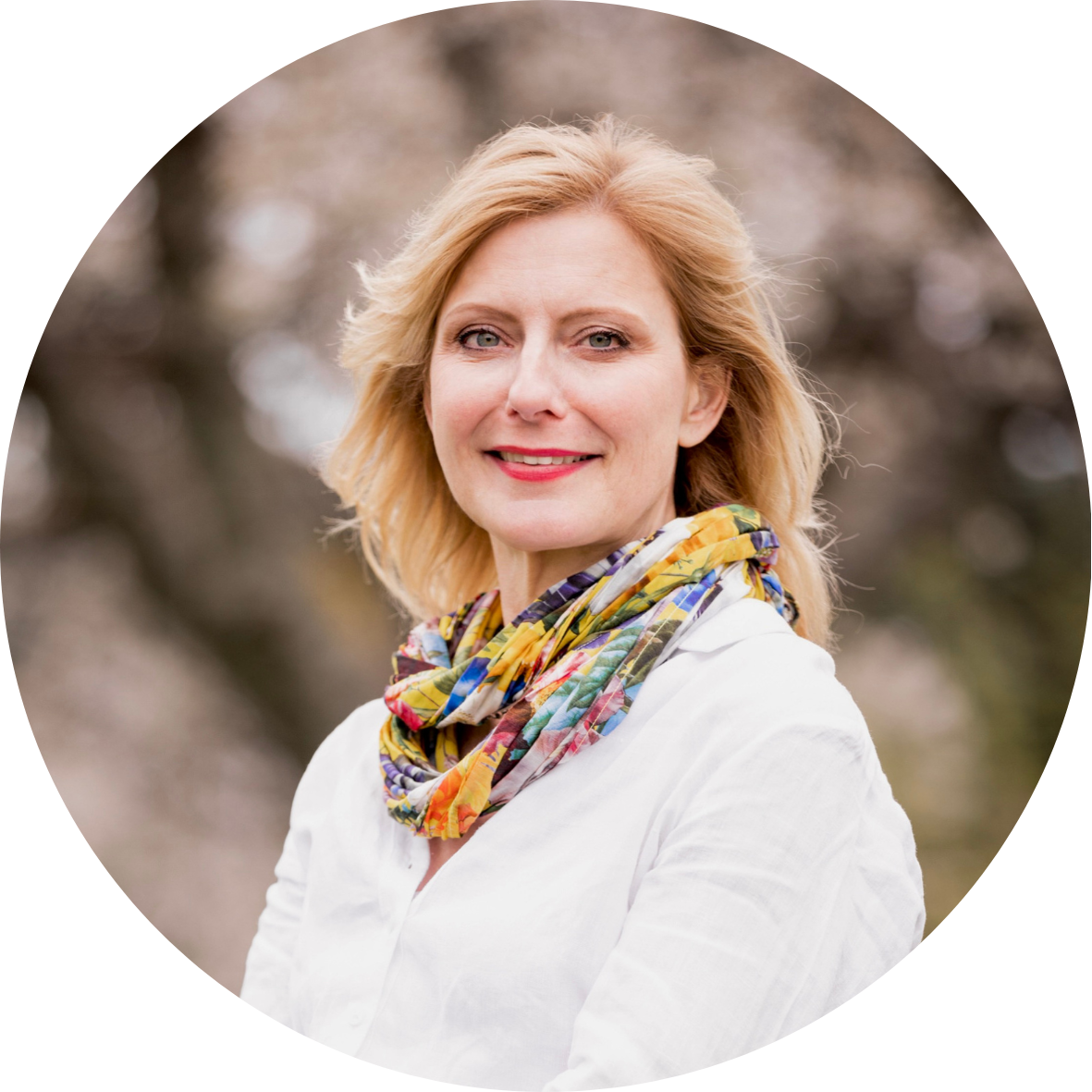 Mary's first brush with wine was the rosé hued water of her childhood. Growing up between the U.S. and France, Mary is a French Sommelier-Conseil and DipWSET, teaching Wine Studies at Ferrandi Gastronomic school of Paris, as well as the French Wine Scholar™ program at the Butler Academy in Paris.
Mary loves life and her enthusiasm is contagious. A woman whose very essence sparkles with effervescence. If she were a wine, she would be a Champagne, of course. The embodiment of bubbly, exuberant, charm with a layered undercurrent of depth and complexity.
At WSG, she's the person who takes you abroad not merely just to introduce you to the wines of France, Italy, or Spain. Rather, she invites you into the intimate universe of vignerons—those individuals who pour their very souls into every bottle they produce. It is here that you truly feel and appreciate the vineyard soil beneath your feet.
A mother and an aspiring mermaid, Mary believes in embracing the life you're given, one glass at a time.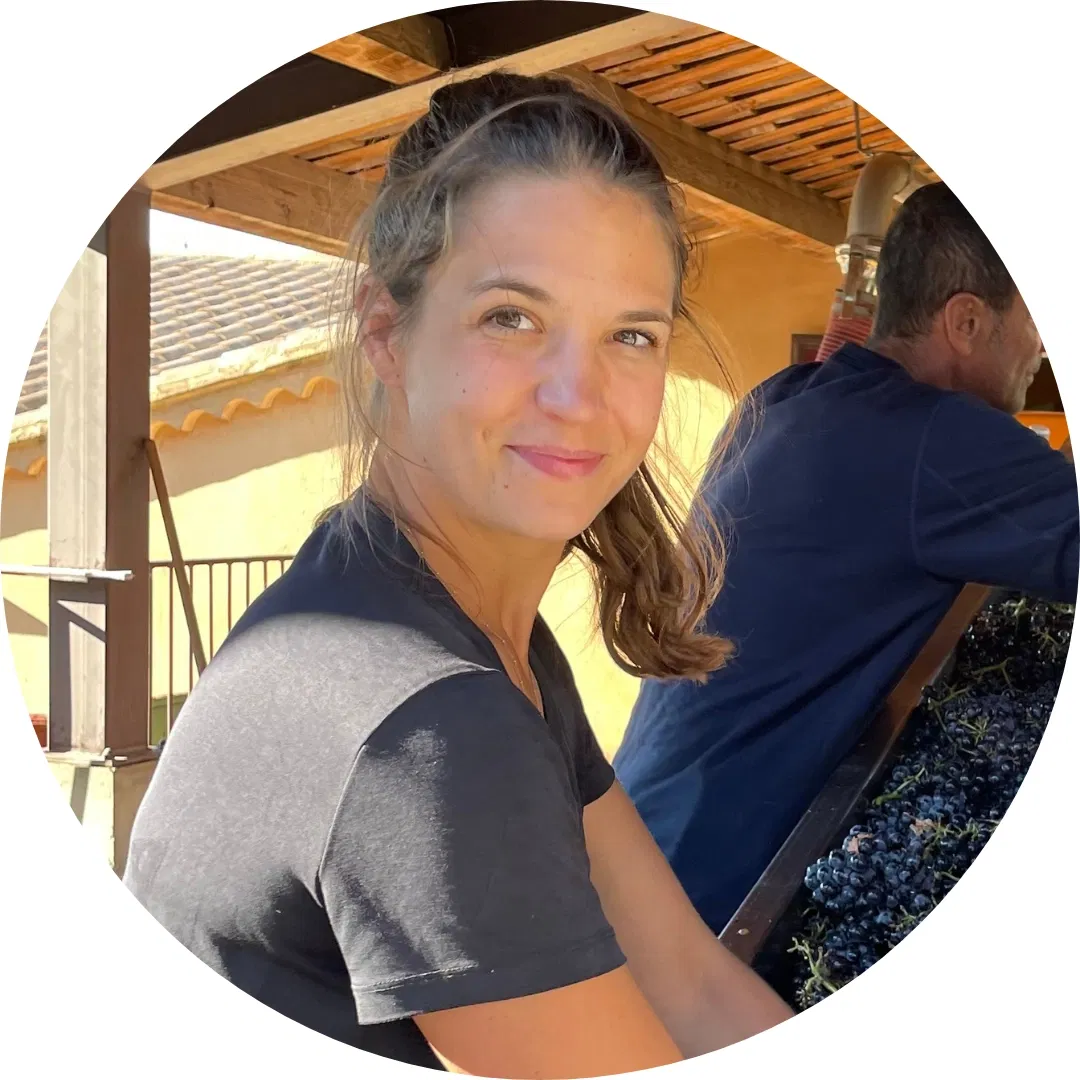 Membership & Community Manager
Anna Spooner has nine years of experience working in a range of disciplines of the wine trade. After leaving University, where she studied English, she began a career in journalism and PR, where wine clients ignited her passion to learn more and to change careers. Alongside drinks journalism, she quickly found a love of teaching and talking about wine and began working at West London Wine School, one of London's most prestigious and well-respected wine schools.
For five years, Anna was then Tastings and Events Co-Ordinator at The Wine Society in the UK, during which time she created and implemented the successful online events programme winning them two Decanter Awards. In 2023 she decided to move to the Southern Rhône to further explore the world of wine. Her role as Membership Manager at Wine Scholar Guild is an ideal position working to ensure that the member experience of their global audience is excellently served.
Anna is currently a Stage 2 Master of Wine Student. She was shortlisted and runner up in the 2022 and 2023 IWSC Emerging Wine Communicator of the Year, as well as being awarded runner up in the Jancis Robinson Writing Competition in 2022.
When she's not talking or writing about wine, Anna is usually found walking her dogs or cooking for and hosting friends.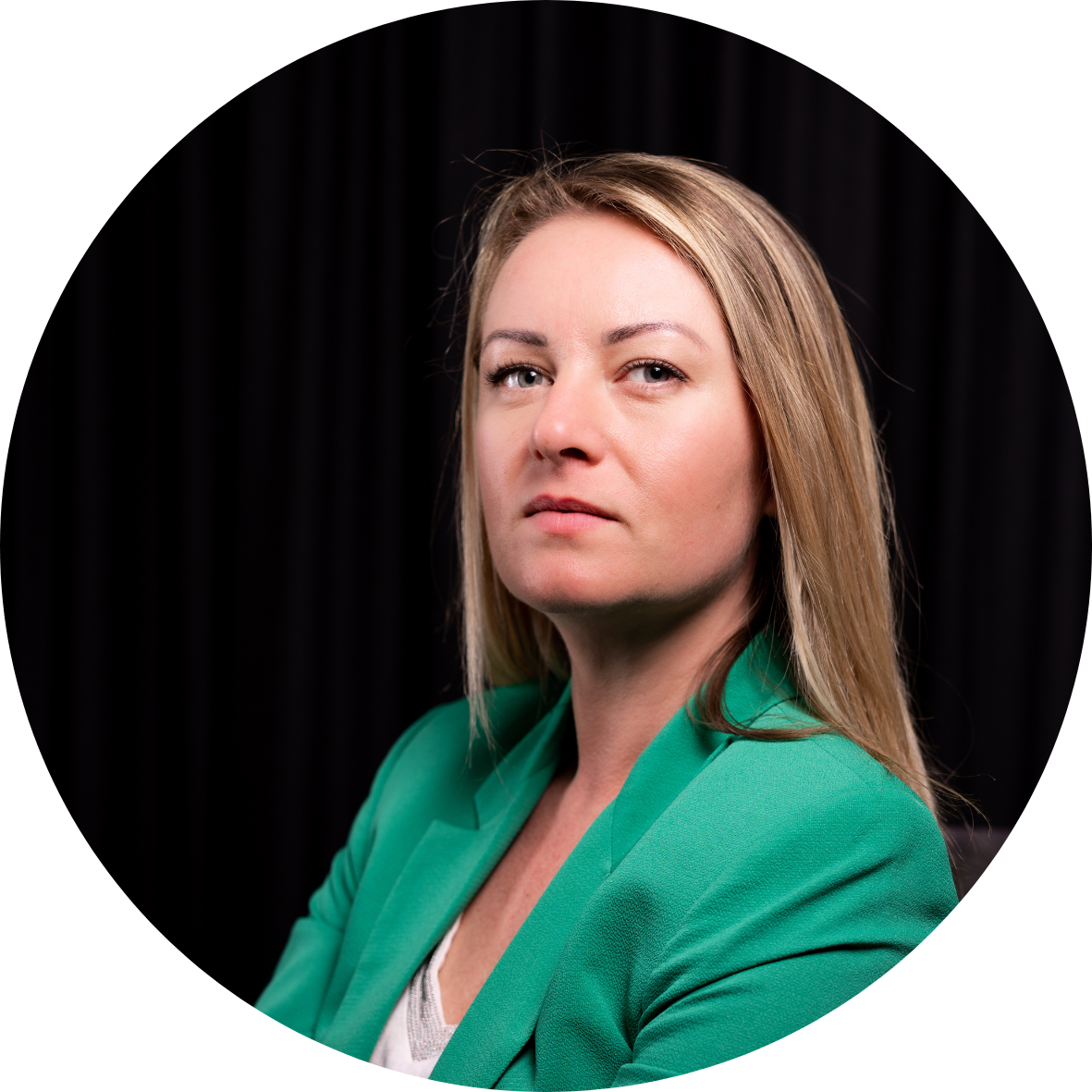 If Julien is the soul of Wine Scholar Guild, Céline is undeniably its heart.
Steadfast in her support and dedication for the team and WSG mission to educate students on the work of passionate vignerons; those who profoundly embody their craft in everything they do.
A benevolent soul, she's the nurturer of the team, always ready with little moments of joy for those she holds dear.
Born and raised in Colmar, the capital of Alsatian winemaking. If Céline were a wine, she would be a Muscat from where else but Alsace. Humble, fruity, floral, and fresh.
Céline finds her Zen in the joy of others, whether it's in her love cooking, hiking, yoga, or the pride she takes in her daughter and family.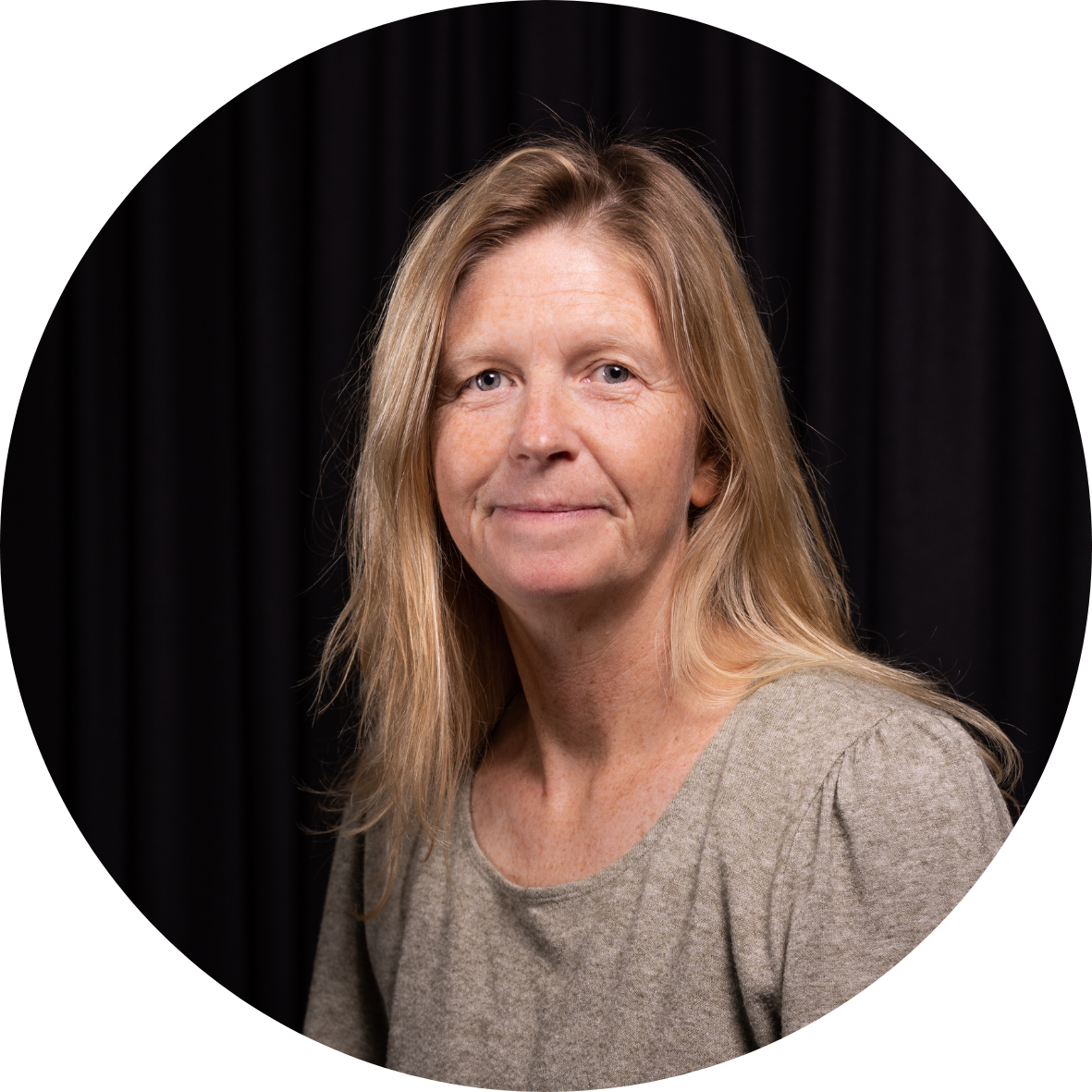 A serendipitous meeting with Julien and Céline Camus led Andrea right to the doorstep of WSG HQ in Alsace. She's been the go-to guru for WSG students ever since.
Andrea is nothing short of sunshine in a bottle. As Support Advisor, Andrea handles the day-to-day inquiries from students and the WSG community.
From sailing across seas to hot air ballooning through the skies, Andrea's been all over the map. A maritime veteran and social care pro, she moved to France and found a home away from home in the vineyards of Alsace before joining WSG. When she's not running the student support side of WSG; she can be found training for marathons in the foothills of the Vosges mountains.
Andrea is most inspired by the passion of her colleagues at WSG citing; "when your work is your hobby, that's when the magic happens."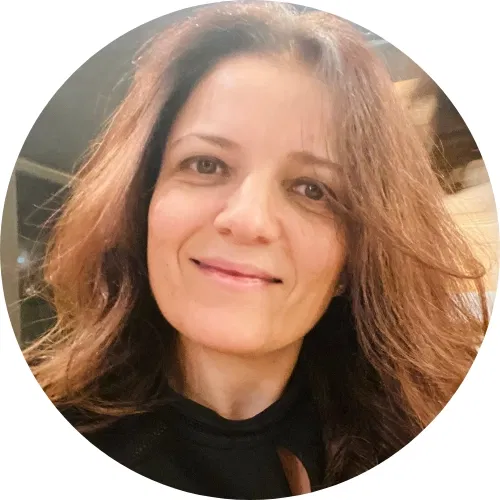 Program Provider Support & Logistics
Born and bred in Reims, the capital of Champagne, Solange studied wine and oenology from an early age.
Raised among grapevines and homemade wine, Solange knew from childhood that her passion lay in the wine world. The journey from crushing grapes with her father to joining the WSG family was "a dream."
Based in Washington D.C., Solange manages the WSG main office where she handles the logistical support of WSG Approved Program Providers as well as the delivery of certifications.
Solange's 'eureka' in wine was sipping a glass of Chateau Montelena after learning about the 'Judgment of Paris.' More than just a sip; this was an epiphany.
Pairing wine with gastronomic delights, Solange adores exploring food and wine literature. If Solange were a wine, she'd be a Domaine de la Romanée-Conti (DRC). Noble and rare. As she likes to remind her friends and colleagues; life is too short to drink bad wine.