Italy: 10 Grape Varieties to Understand
An Italian Wine 101
With Ciro Pirone
Wednesday Oct 12 2016
Summary: 
Travel through Italy's culture, food and wine scene with some of the most beloved grape varietals from North to South.
The Italian Ministry of Agriculture's list of registered grape varieties lists 494 although many say there are a lot more!
Ciro selected 10 that he believes strongly represent the multi-faceted Italian wine scene and tell their stories in a very unique way. From the Nebbiolo in Piemonte, Val d'Aosta and Valtellina to the Zibibbo of Pantelleria, let the journey begin!
BONUS: CIRO's recommended traditional food pairings for these 10 key grape varieties:
NEBBIOLO – Tajarin al sugo di carne (homemade egg pasta with meat sauce) or risotto with truffle
SCHIAVA – Risotto ai frutti di Bosco (risotto with fresh wildberries)
GLERA – Prosciutto San Daniele or any small bites
CORVINA – Brasato di cervo (braised venison with juniper berries)
LAMBRUSCO – SALUMI, mortadella, culatello, lardo, salame but also Bolognese and Lasagna with meat sauce
SANGIOVESE (it'll depend on which e.g. Chianti vs Brunello or some else) – for the lighter styles a ribollita soup could do great for the more intense and structured a grilled T-Bone or even Sausage and beans all'uccelletto
VERDICCHIO – Brodetto di pesce (seafood stew with a light tomato broth) or crudo (sushi)
MONTEPULCIANO – Spaghetti alla chitarra con polpettine (typical square shaped spaghetti with tiny meatballs, tomato sauce and pecorino)
AGLIANICO – Grilled sausages, Pork chops with fried potatoes and vinegar peppers
ZIBIBBO – Bacio pantesco (most classic dessert of the island) or Cannoli or Cassata Siciliana
If you just Google the names of the dishes you will find the recipes!
Presenter: Ciro Pirone
Ciro Pirone, Director of Italian Wines for Horizon Beverage Company, is a graduate of the Istituto Alberghiero (Hotel and Restaurant Management school) of Salerno, Italy.  Traveling and working in Italy, England and the US, Ciro developed an incredible passion for wine, food and culture. After all, growing up in Italy, wine was always a very important part of his family's lifestyle and traditions.
In 1999, Ciro moved to the US permanently.  He landed in Boston, where he continued his wine studies at Boston University, the International Sommelier Guild and the London –based Wine & Spirits Educational Trust (WSET). In 2007, Ciro accepted the position of Italian Wine Specialist for Horizon Beverage. After successful growth at HBC, Ciro accepted on a new challenge as the US Brand Manager for the Arnaldo Caprai Winery of Montefalco (Umbria), the top producer of worldwide recognized Sagrantino di Montefalco. In June 2011, Ciro returned to Horizon Beverage with a new position of Director of Italian Wines in support of their expanding presence in the New England marketplace.  Ciro is happy to share his passion for Italian wine and culture in an effort to give the American wine consumer  a better understanding and appreciation for Italian wine!
Learn more about Italian Wines: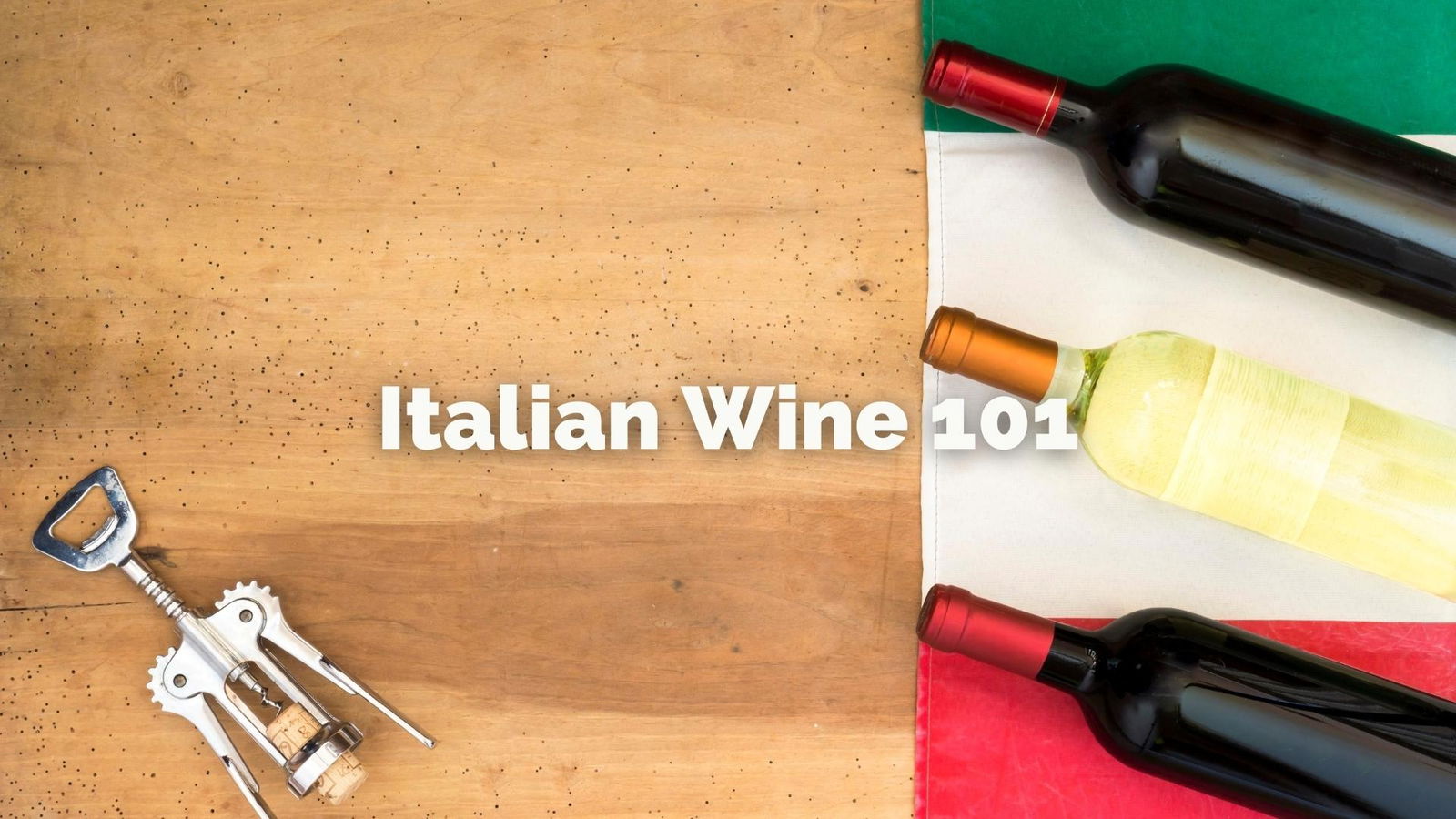 Other WSG Replays with Ciro Pirone