A Measured Approach: Rational Sustainability in Sauternes
Jacopo Mazzeo
Viticulture Insights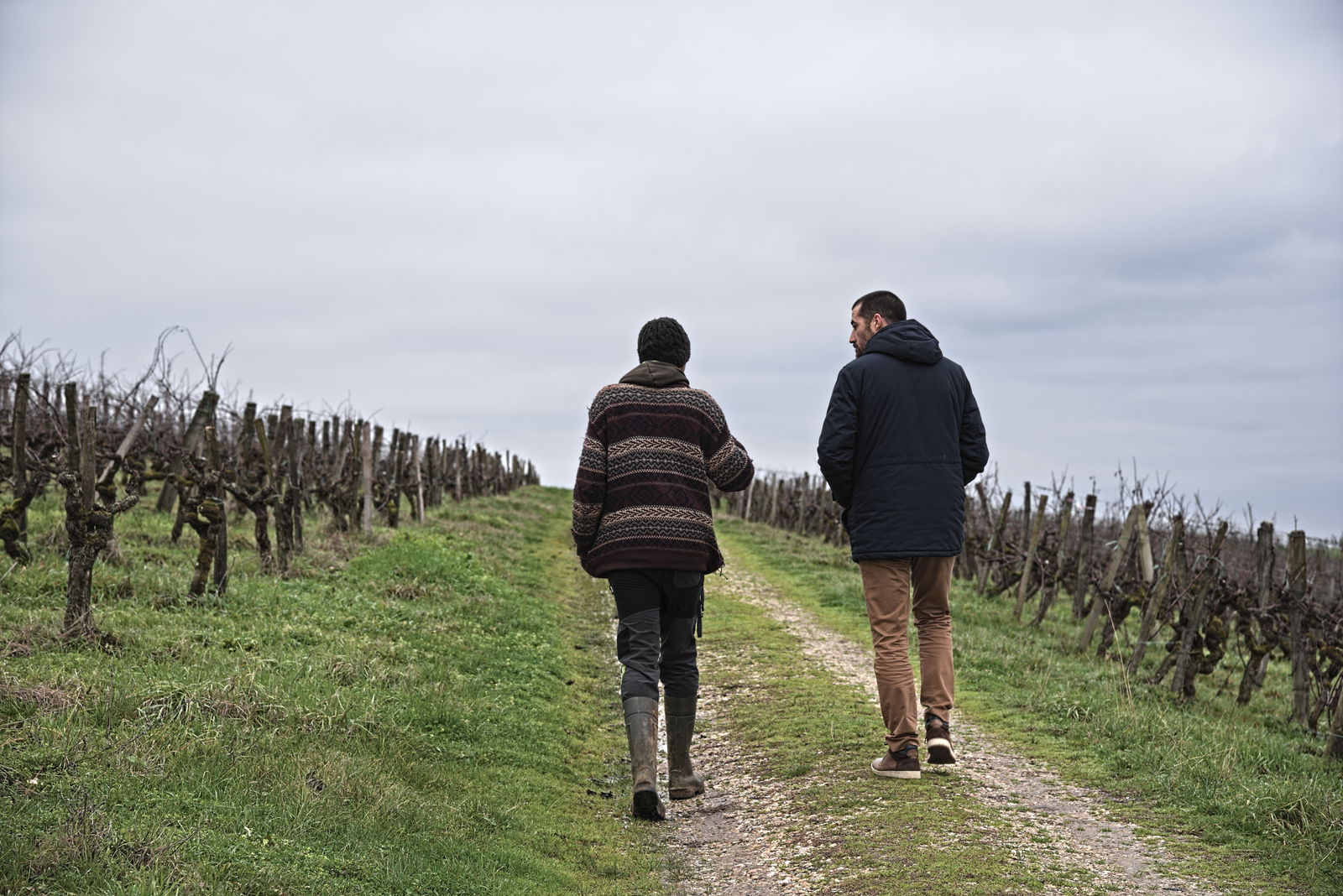 "We have a very particular history," says Miguel Aguirre, vineyard manager at Premier Cru Sauternes estate, Château La Tour Blanche. "After his death, our last owner gave the estate to the French State asking to open a free school in return for his gift. That is why you see so many young people around here. Every year we get about 150 students who come here to learn about the wine trade and wine production."
La Tour Blanche's last private owner was Daniel Iffla, a philanthropist who was known under the pseudonym Osiris and died in 1907, without any heirs. When he bequeathed the property to the French State, he did so under the condition that a wine school be established on the site. Four years later, his demand was realized. Since then, the château's philosophy has been informed by a strong pedagogical drive. A sense of duty towards future generations pervades which encompasses all activities including the château's approach to ecology and sustainability.
"Having our school, we need to ensure we give kids a good example every day," explains Aguirre. "All our social and environmental responsibility strategies help to inform our students, who today are facing a new set of challenges. We are experiencing more and more problems because of climate change, water shortage, and frost. Since 2010 we have been very innovative, trying new techniques to reduce our impact on the environment."
Photo @ Jacopo Mazzeo
In 2020, La Tour Blanche began a conversion process aimed at obtaining organic certification, which will be granted as of the 2023 vintage. While looking forward to this goal, Aguirre highlights that organic farming does not represent the only solution to the region's current environmental challenges. "With organic vinegrowing you still have to spray – albeit organically – so you might end up consuming more fuel and energy, and also spray more. Striking a balance is always difficult when it comes to the environment," he says.
To help mitigate the dispersion of pollutants in the air, and to reduce waste, La Tour Blanche trelies on a Dhugues Koleos spraying machine whose large side shields capture excess liquid during applications.
Photo @ Jacopo Mazzeo
"The school, with all the students, is right there so we need to be responsible towards them. We use this machine because it doesn't allow the spray to disperse and it even recuperates whatever does not end up on the plant," says Aguirre.
While the team is regularly exploring the latest technological innovations, the adoption of robots is currently off the table. "We decided not to use them. Kids are already accustomed to technology, it is not something they need to learn from us," says Aguirre. "What they need is to learn that they must always maintain a relationship with the plant. They need to see it, to touch it… learn the human side of the work in the vineyard."
Aguirre is also slowly shifting away from petrol-fueled machines. The estate now owns a battery and solar panel-powered electric tractor, and is planning to acquire a second one next year. "Yquem has two, and we're soon going to have two as well. This is a very new technology. It's crucial for young students to learn how you can make wine this way."
Grazing Solutions
The electric tractor however, does present some limitations. It is suitable for soil-focused work, yet vines need to be managed either manually or by using conventional tractors.
To reduce such reliance on tractors, Aguirre has been partnering with Sébastien Gilly, a young shepherd – and former ski station electrician – whose bucolic yet anachronistic business model might well offer the most modern, efficient solution to reducing carbon emissions.
Photo @ Jacopo Mazzeo
Around March, just before the new growing season kicks off, Gilly takes his sheep to graze on La Tour Blanche's vineyards. Aguirre claims that, when compared to tractors, sheep do a much better, more uniform job in trimming the grass. And they even fertilize the soil along the way. "Sheep save us two passages with the tractor, which isn't nothing. We have over 40ha, so two passages is a lot," he says. "It's cheaper because we use less energy and they also fertilize with their excrement."
Shepherds were very common across the region's vineyards until the early 20th century, when they began to disappear as mechanization slowly took over. "Now there are no sheep here," says Gilly. "I'm the only one in Aquitaine but I'm so happy. I get this grass which is great food for my sheep and there is no money involved, a true [symbiotic] relationship that really works."
While at La Tour Blanche, Gilly spends some of his time educating students on the benefits of his work, and more broadly on environmentally conscious approaches to farming. He teaches students for a couple of hours every day and motivates them to take action.
Photo @ Jacopo Mazzeo
"Sebastien has a pedagogic sensibility which he transmits to kids at the school," says Aguirre. "His work costs me nothing. He just comes here and eats my grass and we both benefit from it. In a world where all is about money, this is a good mindset to have… We've been working with Sebastien for about four years and we can already see the first effects on the soil. We get more quality grass, nice grass. We also get the impression that our wine has achieved an even greater balance."
Within the Chateau's Walls
The La Tour Blanche team is committed to limiting its impact on the environment inside the winery too. As with the conversion to organic agriculture however, Aguirre believes that environmentally positive decisions have lead them to new challenges. The château has recently ditched heavier bottles that weighed around 900 grams (almost two pounds) in favor of lighter model weighing a more modest 600 grams (approx. 1.3 pounds). This required their customers to be educated on the reasoning behind the changes as to not lead to loss of business. "We all know that what's important is what you have in the bottle," he says. "Take Château Rayas in Châteauneuf-du-Pape for instance. That's such a simple bottle with a great wine inside, and everybody accepts that. For us, it's not that simple."
The château is also dropping the ratio of wooden cases to the benefit of much lighter cardboard ones. With wooden boxes generally perceived as housing higher-quality wine, the château is unlikely to get rid of them completely for good any time soon. "Before we would use 70% wooden boxes, now we have dropped down to about 40%," Aguirre explains. "This is something the people really need to get used to."
Even insulating the cellar to improve its energy efficiency comes with its down sides. "Did you know we have a big population of Greater Noctule bats here in Sauternes?" says Aguirre. "Now we have fewer bats because they can't get in and out of the cellar. We might need to create a little bat door in the future. Many times, you think you are doing a good thing but indirectly you might be impacting negatively on something else."
Such a rational and efficient approach to sustainable winegrowing is what sets Aguirre and his team apart. Not only do La Tour Blanche team's green efforts benefit its wine production, the estate, but also the surrounding natural and human environment. By passing this on to the school's new generation of wine professionals, La Tour Blanche's ethos is set to have a deeper, long-lasting, positive impact on the wider industry.
LEARN MORE ABOUT WINEMAKING HERE: