Investing in Your Wine Career
Pamela Kindel Connors
Wine Culture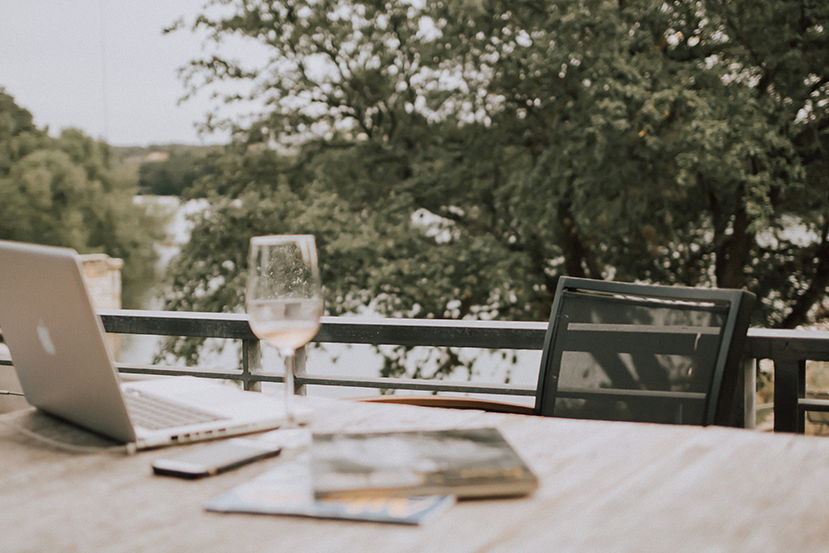 Following the WSG webinar series "Navigating a Career in Wine & Spirits", it seems like an appropriate time to dive in a little deeper on some of the topics covered. Most would agree that there is no greater investment than the investment you make in yourself!
The greater the investment you make in your professional wine career, the greater your chances will be in finding the dream job which will fulfil your goals and bring you happiness! There are so many exciting opportunities in the wine field it can be a challenging task in choosing which one is right for you. Before setting sail on your journey, you will need to chart your course. This involves some very strategic steps you will need to make following the process of defining your career path. 
Defining your career path can be organized into four steps:
Insight & Reflection
Exploration
My Skill Set Bank
Action Plan
The first and most critical step before you begin is the career self-assessment test.
        Photo – Cuvée Consulting
Conducting Your Career Self-Assessment
You may be asking at this point, "why is the career self-assessment test so important?" The answer is simple in that we need to be able to look at ourselves honestly with transparency. Career self-assessment tests can provide in depth insights and reflection to understanding the following about ourselves.
Values
Lifestyle preferences
Strengths & weaknesses
Likes & dislikes
Skill sets
Interpersonal skills
Emotional Intelligence
Work Ethic
Without conducting this crucial step, you may be traveling blindly by charting a course with too many different routes and no compass to guide you. The self-assessment will help you determine your best route. Gaining a deeper understanding of who you are and your interests will help you in selecting the right job opportunity.
Several companies offer free online self-assessments. For those wanting to make this deeper assessment, the cost shows to be very reasonable for the investment gained. Most of the basic test are based upon a series of questions as well as scenarios and they will all generate a suggested list of job categories. The deeper the dive you take, the more specific it can be.
As there are numerous self assessments it is important to review your options and select the assessment you feel is best for you. A great example of a two very popular self-assessments is the Myers-Briggs Type Indicator (MBTI) https://www.myersbriggs.org and the MAPP Career Assessment test www.assessment.com. Below you will find a list of additional career self assessment sites.
It is important to note that throughout your lifetime you will most likely conduct the self-assessment several times, along with the entire process of defining your career path. Over time our skill sets, values, likes and dislikes change as we grow. We develop different expectations, along with our choices on lifestyle preference which is a large factor in any wine career.
A Wine Career – A Lifestyle Choice
Any career in the wine industry comes with a specific lifestyle. Most wine jobs require longer work hours, including evenings, weekends, and holidays. You may find yourself engaging in extensive travel and more physical activity such as extensive walking, standing, and lifting. Pending the specific job there may also be ambitious goals you are required to meet. Prolonged periods of time can be spent customer facing along with the need to consistently showcase your best interpersonal and customer service skills.
Your career self-assessment can help you determine whether the lifestyle is one you can adapt to. Successful individuals in the industry practice excellent time management skills along with the ability to consistently multitask. All the benefits of working in such an exciting industry in the right job fit where you are happy can outweigh the demands of the lifestyle itself.
Do My Skill Sets Measure Up?
Now that your self-assessment has led you to a pathway for the right wine job opportunities, how do your skill sets measure up?
Your skill sets include education, job experience, field work, research, membership organizations and certifications. While all these skills sets are important, you will find there is no argument among wine professionals about the power of education via the professional wine certification process. A post nominal certification provides you with credibility and confidence. More employers today are making specific certifications a requirement as part of the hiring process. Certifications also show three particularly important qualities which are 1) Passion, 2) Commitment, and 3) Dedication.
It is important to note that throughout your lifetime you will most likely conduct the self-assessment several times, along with the entire process of defining your career path. Over time our skill sets, values, likes and dislikes change as we grow. We develop different expectations, along with our choices on lifestyle preference which is a large factor in any wine career.
Certifications - Where do I begin?
It can be overwhelming trying to decide where to start among the many wine certifications available. Overall, the best advice I can offer is that anyone in the industry should build upon a solid foundation of basic wine knowledge which means starting out with an entry level certification in wine. This also holds true for anyone that may have prior work experience in the wine industry because the study of wine is so diverse and in depth.
Once you have earned a foundation, it will be much easier to transition to intermediate and advanced level wine studies. There are many wine schools, universities and membership-based organization offering a wide array of wine certifications, so it is good to research which are going to be most suited to you. While it is safe to say that all certifications will benefit anyone in the wine industry, based upon the wine career you choose some may be more geared to your specific job.
For example, if you desire to be a sommelier, wine director or food & beverage director then the Court of Master Sommeliers may be a good place to start. They offer an introductory level up to the Master Sommelier (MS) which is the highest distinction within the court. Their focus lies on knowledge and excellence of beverage service in the hospitality industry.
For individuals choosing a career as a wine sales consultant any of the certifications up to the advanced level can prove to be greatly beneficial. If being a wine educator or a wine writer is in the cards for you then all certification programs up to the highest levels are appropriate. The Society of Wine Educators offers a Certified Wine Educator (CWE) program with a pre-requisite of the Certified Specialist of Wine (CSW) credential.
The Wine Scholar Guild offers in-depth areas of study to become a wine scholar in the regions of France (FWS), Italy (IWS), and Spain (SWS), along with a master's level programs. WSG also offers an outstanding membership program, giving access to continuing education resources. 
The Wine and Spirit Education Trust offers courses up to their highest level which is the level 4 Diploma program (giving graduates the post nominal of DipWSET).
The Institute of Masters of Wine offers one of the highest distinctions in the world for those committed to becoming a Master of Wine (MW).
All programs mentioned here provide the more popular post nominals with most offering entry level, intermediate, and advanced level courses. A list of these top wine education organizations among others are listed below for you to research.

One thing that holds true is that you can never have too many wine certifications. You will find the majority of wine professionals hold certifications from multiple educational organizations. It is important throughout your career that you stay current with all the changes as they occur within the wine industry. This can be through additional certifications and their member organizations, to include educational conferences, seminars, webinars, and blogs. Many employers offer funding for professional wine certification and continuing education as part of the employee benefit package. Depending on your job and the level of promotion you are trying to achieve, always remember that with each additional certification you earn you are making a deposit into your skill set bank. Wishing you success in your journey and smooth sailing!
Ready to take your wine career to the next level? Check out our series Navigating a Career in Wines & Spirits by the author of this blog, Pam Kindel Connors. You can find the four accompanying WSG Replays hosted by Pam on these topics and more on WSG Studio!
WSG Members have unlimited access to WSG Studio. Not a WSG Member? Become one today for less than $10/month! You can also try before you buy and enjoy one complimentary WSG Live or Replay when you create a free account.