Lisa Airey, WSG Education Director, Knighted by French Government
Julien Camus
Wine Culture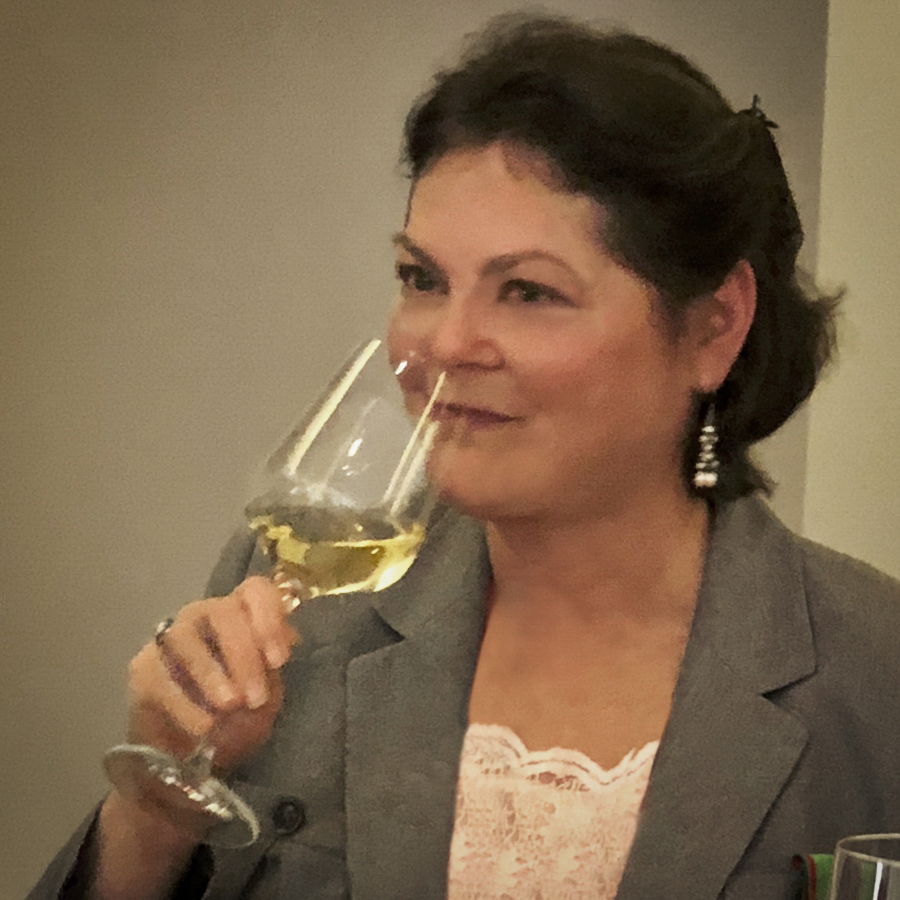 Wine Scholar Guild Education Director, Lisa M. Airey, CWE, FWS was knighted by the French government in a ceremony at the Embassy of France in Washington DC on March 28, 2018.
She was inducted as "chevalier" to the Ordre du Mérite Agricole for her contributions to French agriculture (namely, wine!).

Sylvain Maestracci, Agriculture Counselor, officiated. It was his first knighting ceremony and hard to tell who was more touched as the medal got close to the lapel.

Lisa was commended for the development of the French Wine Scholar Program which is now taught by over 50 program providers, in 53 cities, in 16 countries on 5 continents. It is also hosted as an online program in independent- and instructor-led formats.
The program is endorsed by and was developed with the support of the French Ministry of Agriculture and has been approved by the French National Commission for Professional Certification allowing any gainfully employed person in France to apply for government funding to take the FWS program in that country.  The French Wine Scholar Program is also part of Singapore's government-sanctioned "Skillsfuture" study grants!

"Lisa Airey is someone that I am delighted to have met," said Sylvain Maestracci. "Her efforts in promoting knowledge of French wines, her obvious fondness for sharing her immense knowledge in wine matters, and her considerable pedagogical abilities, have all brought her to the point of being inducted into the French Ordre du Mérite Agricole, which she fully deserves. The most famous French wine production regions have recognized her as a fully qualified trainer (she was one of the first Americans to be given this recognition). But beyond her obvious professional abilities, Lisa is also a very warm person, and it is a true pleasure to work with her."


"Au nom du Ministre de l'Agriculture et de l'Alimentation, nous vous faisons chevalier du Mérite agricole."
On behalf of the Minister of Agriculture and Food, we make you Knight of Agricultural Merit.
We are truly thrilled to see Lisa's talent and passion for the wines of France to be applauded by the French Ministry of Agriculture. In just a few years, the Wine Scholar Guild has created a study and certification program on the wines of France that was without precedent. Its depth and quality quickly made it an industry standard across the globe with thousands of wine professionals deepening their professional mastery of France and its wines through this program. It wouldn't have happened without Lisa's incredible depth of knowledge, dynamism and dedication to excellence in wine education.
Access Your Free French Wine Scholar™ Chapter Now!
Thank you so much and BRAVO Lisa!
Tagged Under