The orange wines of Friuli
Maurizio Broggi
Tasting & Trends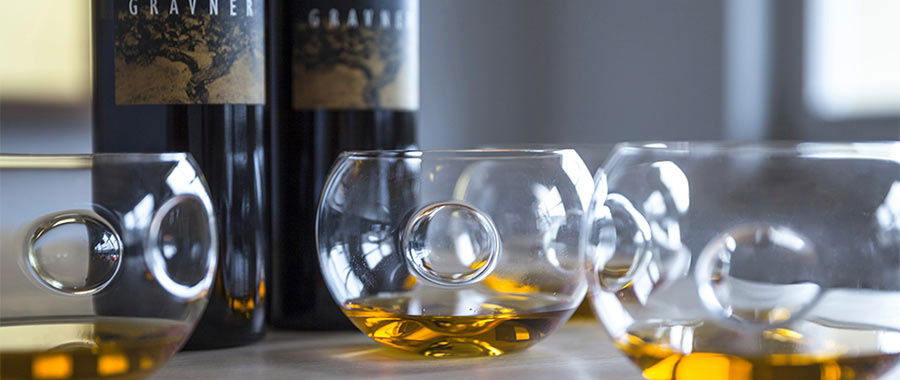 Orange wine from Gravner, Friuli
Advances in the cellars coupled with better vineyard management and Friuli's natural gift of a temperate climate, resulted in concentrated wines with an extra layer of richness. From the 1970s onward, Friuli gained commercial success and popularity for its white wines.
But as they say, imitation is the sincerest form of flattery. As of the 1990s, the so-called "Friuli style" of white wine production was adopted by other Italian white wine regions hoping to challenge Friuli's success. But Friuli's success hinges on more than just technique. There is an intrinsic Friulian winemaker mindset that impacts the final product as well. The people of Friuli have a natural predilection for detail and an eagerness to experiment. Friuli producers have not stopped refining best practices in either the vineyard or the cellar.
They continue to tweak and lower yields, re-define high density plantings, pick riper grapes, use less sulfur, work with gravity flow (vs. pumps), experiment with oak fermentation and ageing, and develop new and original white blends.
As a result, Friuli is known as the home of some of the most idiosyncratic white wines in Italy. Some producers, in fact, have experimented to the point that they have adopted singular wine-making philosophies often based on traditional wine-making techniques with minimal intervention.
This philosophical approach, inspired by controversial Collio producers such as Josko Gravner and Stanko Radikon, involves the making of white wine with red winemaking techniques such as prolonged skin maceration and long periods of maturation in large neutral oak. Gravner even re-introduced the use of classic vessels like amphorae. The wines are deep yellow gold in color with a certain level of oxidation and a strong phenolic character. They are referred to as orange wines.

Picture credit: Josko Gravner
Want to receive a free Italian Wine Scholar™ sample chapter?
Complete the form below for more information and receive a FREE sample chapter.