Seasonal Wines for Valentines
Kirra Barnes
Tasting & Trends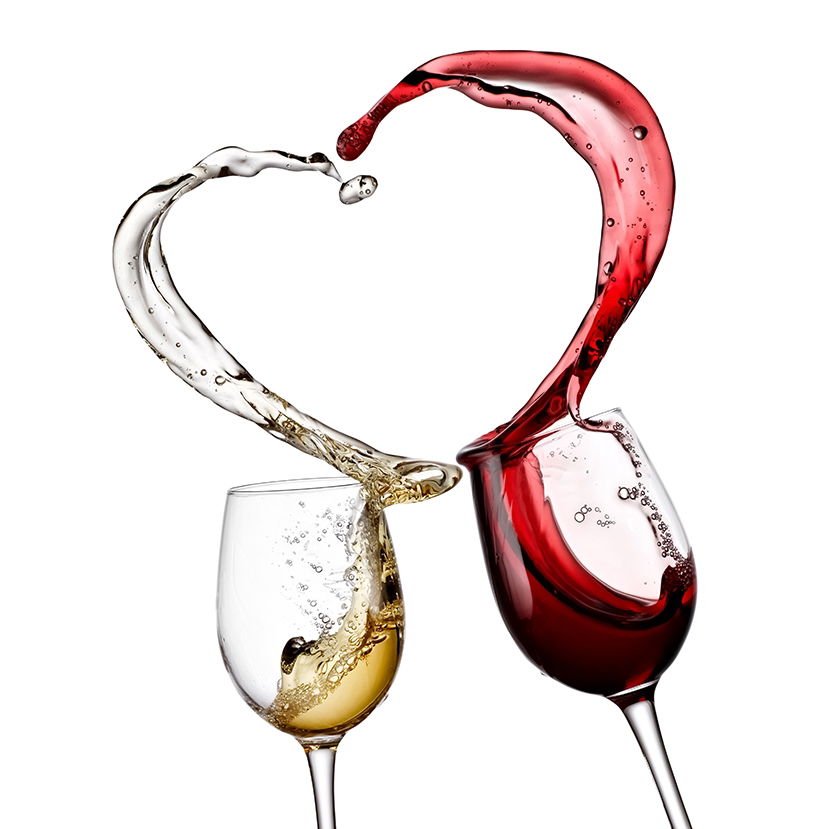 If you are planning a romantic Valentine's Day celebration and want to impress your partner with the best possible wine for the occasion, overlook everything you think you know about wine pairing. Forget choosing a red to match the steak or a white for the flounder. Lose the Champagne with chocolate (seriously, lose that one) and ditch any dessert ideas. The key to a successful Valentine's Day is...
...to match the wine to the star of the night—the relationship itself!
Newly in love: The meal does not matter. Steak tartare will never be as pink as the blush of first love. Oysters Rockefeller will never shine as brightly as your lover's eyes. Grab the cutest label you can find. It doesn't matter what's inside, you won't remember the wine.
Together for one year: You have made it to the first major milestone, one year! The flames of passion are still burning, but the smoke is clearing from your eyes. Cru du Beaujolais Saint-Amour is the wine for you. A bit of depth, a hint of something solid, yet tons of pleasurable fruit.
Together for ten years: You have weathered a decade! Perhaps there are kids, pets or in-laws running around and every second of rare couple time counts. Vintage Champagne is the wine for you. None other packs as much celebration into a single glass and if you happened to buy a bottle the year you met – what is more romantic than that?
Together for 25 years: Burgundy. You have put up with another human being for better and for worse for 25 years. You deserve Burgundy. If you bought a bottle when you were dating, this wine will have aged as beautifully as your relationship. What was once new and sexy now has a complex, mature sensuality unmatched by youth. This was worth the wait.
Unhappily single: You are at the party alone, opening the bottle of wine you brought with you.  You have caught the attention of an attractive wine lover from across the room. They don't recognize the bottle and the curiosity is overwhelming. Suddenly you have company. "What is that beguiling wine? Ruchè Di Castagnole Monferrato you say? I've never heard of it, but the aromas are making me swoon." You are now as interesting and irresistible as the wine—and you won't stay single for long.
Happily single: Hermitage, of course! The "hermit on the hill" stands alone, self-sufficient and needing no one. You are happily secure in your singlehood and never hesitate before ordering chateaubriand for one. This wine solidifies your commitment to yourself and will pair beautifully with the steak! (Just be sure to save some for the leftovers.)
Learn More About Beaujolais, Bourgogne, Champagne, Rhône and even Piedmont Wines:
If you wish to read more articles or listen to our podcasts about the following related topics, clic on these tags: