Study Tips for the French Wine Scholar Program
Anne Bilczuk
Wine Education & Careers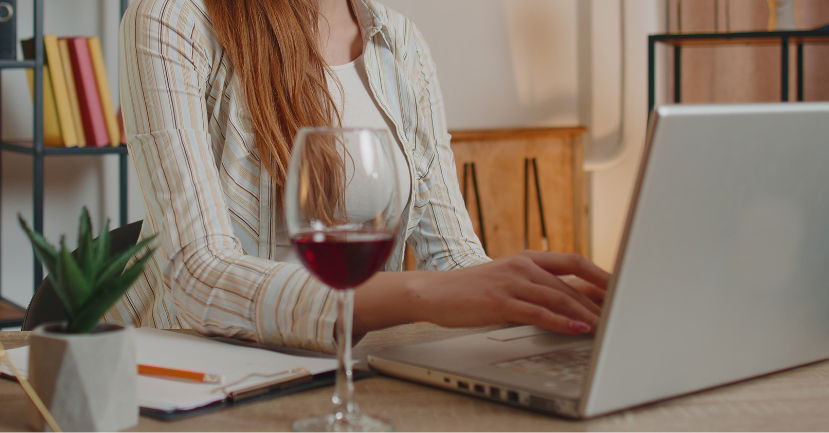 Earlier this year, I embarked on the French Wine Scholar (FWS) program; version 7 being the latest update to this ever-popular certification offered by Wine Scholar Guild to wine enthusiasts and professionals alike. Here are my top study tips for passing the French Wine Scholar program!
This is a demanding program covering history, geography, geology, climate, grape varieties, viticulture and winemaking - in addition to 14 French wine regions! The sheer volume of information and detail requires commitment, dedication, and a game plan; so today I'm sharing my study tips to new and prospective students who are considering enrolment in this comprehensive program covering the wine regions of France.
The FWS is available in three formats: in-person classes, independent online studies and instructor-led online studies. I opted for the instructor-led online studies which took place over a 10-week period. Each webinar is recorded in the event you are unable to attend one of the online sessions and is posted to the online student portal, which also contains a wealth of support materials. As you work your way through the instructor-led program, you also have the opportunity to ask questions through the Instructor Q&A Forum, which I found to be extremely beneficial.
So here are my top study tips for passing the French Wine Scholar program!
TIP 1: Read the Letter of Introduction
This provides a complete overview of the program including details on how the exam will be weighted, which AOCs are required knowledge and how to schedule your online exam once you are ready to write.
For the Winter Instructor-Led Session, the exam was weighted 75% on Alsace, Champagne, Bourgogne, Beaujolais, Bordeaux, Loire and Rhone. The remaining 25% was based on the Fundamentals, Jura/Savoie, Southwest, Languedoc-Roussillon, Provence and Corsica. Make sure to study all areas - not just the major AOCs! Simply studying the areas making up 75% of the exam probably won't be enough.
TIP 2: Learning Objectives
There is a considerable amount of information in the 330-page manual and at times it can feel immensely overwhelming. The manual serves as both a study guide and a reference guide, but it can be difficult for the student to determine which information is the most important and necessary for passing the exam.
Here is where the Learning Objectives come in handy. For each wine region, there is a set of Learning Objectives that outlines the information that you need to know. Go through these and try to answer each statement. If you are unable to do so, go back and review the information. These Learning Objectives really helped me to sift through the extraneous information and focus on the most pertinent details that may come up in the exam.
TIP 3: Maps, Maps and...more Maps
In addition to knowing the location of each wine region within France, spend some time understanding the region's climate. Specifically, develop an understanding of how major rivers, mountain ranges and winds impact the climate in that particular AOC as well as understanding the climate-related threats to the vines. These questions do come up in the exam so it's definitely worthwhile to spend a bit of time here!
Alsace Map available on the FWS portal and in the manual
TIP 4: At-a-Glance Infographics
These were my absolute favourite resource! Within the student portal, you'll find e-modules for each wine region of France, which also contains flashcards, quizzes and an at-a-glance infographic.
The infographic was invaluable when it came time to review and summarize the information for each wine region. Definitely worthwhile to print out and review to ensure that you are not confusing one wine region with another. The Infographics were my favourite and I used them a lot - especially in the final week before the exam!
Get a quick overview of a region with the 'At A Glance' resource
TIP 5: Flashcards, Quizzes and Glossary....again and again!
The online student portal has a wealth of information including flashcards and quizzes - so be sure to utilize these tools while you work through each wine region. As you get closer to your exam date, the practice exam will be instrumental in highlighting those areas that require further review! Don't be surprised if you do these flashcards and quizzes multiple times especially for those regions that are not as familiar to you.
At the back of the 330-page Manual, there is a Glossary highlighting definitions of key terms and concepts. Be sure to review these and become familiar with the equivalent term in French!
Learn and test yourself with our interactive study modules
TIP 6: Work at Your Own Pace....and Enjoy
One of the biggest advantages of the Wine Scholar Guild programs is that you get to choose when you write your exam!
One week after our program completed, I contracted Covid and between the fatigue and brain fog, I lost a good month of studying. The good news is that I was able to hit the re-set button and review at my own pace. Once I felt confident, I scheduled my exam on the day and time I requested. Not all wine study programs allow you this amount of flexibility!
The French Wine Scholar program is a significant undertaking but also so rewarding! You will definitely walk away with a greater appreciation of the wine regions of France. And if you do decide to go on to the WSET Diploma program or the Wine Scholar Guild Master-Level programs, the French Wine Scholar program will give you a foundation unlike any other!
Bonne chance and happy studying!
Access Your Free French Wine Scholar™ Chapter Now!