Wine meets food: Pairing the plate
Kirra Barnes
Tasting & Trends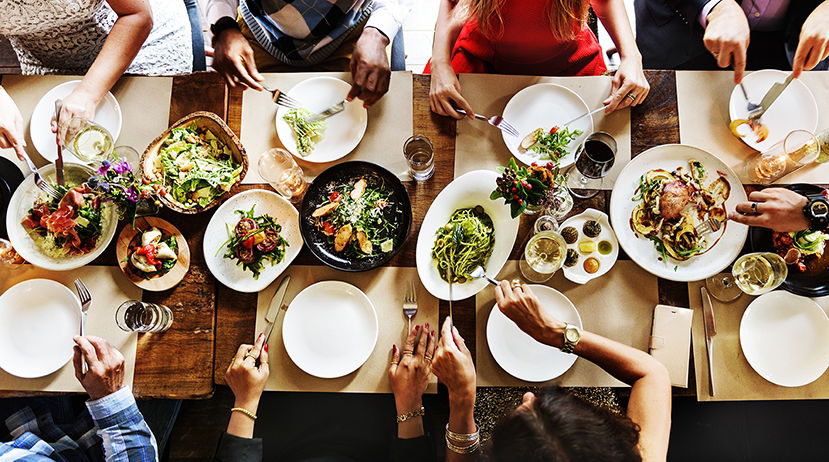 The best thing about studying wine is the moments that call into question every "truth" you think you know. These are the tiny lightbulbs that impel questions to be asked, that engender reflection and that ultimately serve as the springboard to a deeper understanding of wine. It is often the interaction of wine and food that delivers these teachable moments for me—when I am relaxed, not hurried, and free to ponder at will. This series of blog posts shares my memorable discoveries about what happens when wine meets food.

This series of blog posts shares my memorable discoveries about what happens when wine meets food. Read part 1 and part 2.
My husband and I rejected our usually healthy diets the other night to mark a happy occasion. Steak and pan-fried potatoes drizzled in warm butter were on the menu. As I was sipping…
...the Crémant de Bourgogne that I opened while we were cooking, it occurred to me that I ought to have two glasses of wine with the meal—the bubbly to go with the potatoes and the red I chose to pair with the steak (a Syrah from the Rhone's Cornas appellation). After all, those are classic pairings individually so it seemed a logical approach.
The first bite of fried potato was heaven with the sparkling wine, and the first bite of steak was magic with the Cornas.
However, as the meal went on, I realized something very important—the sparkling and potato pairing ceased to be brilliant after I began to eat the steak. At that point the dynamics of the meal changed—the meat and the red wine took center stage.
I noticed very quickly that the proteins from the meat lingered on my palate long after I took a bite. So the next forkful of potatoes was no longer simply potatoes. The starch seemed to absorb the flavors of the meat, making them even more savory and suddenly a better match for the red wine. The sautéed bitter greens chimed in as well, connecting with the wine's tannin.
Most of all, it was the Syrah's acidity that harmonized the plate and readied my palate for every bite.
While this was a fun exercise, it was also a good reminder not to micro-manage my wine and food matches. While the individual pieces are important to consider, it is the overall combination that make for a good union.
Meals are better with company, and apparently, so are wine and food pairings.
Access Your Free French Wine Scholar™ Chapter Now!
If you wish to read more articles or listen to our podcasts about the following related topics, clic on these tags: