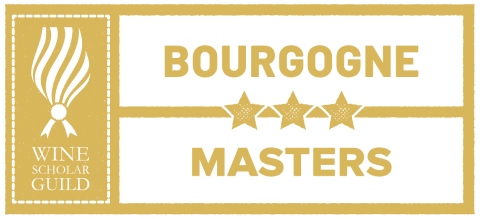 The most respected and complete certification program on the wines of Bourgogne.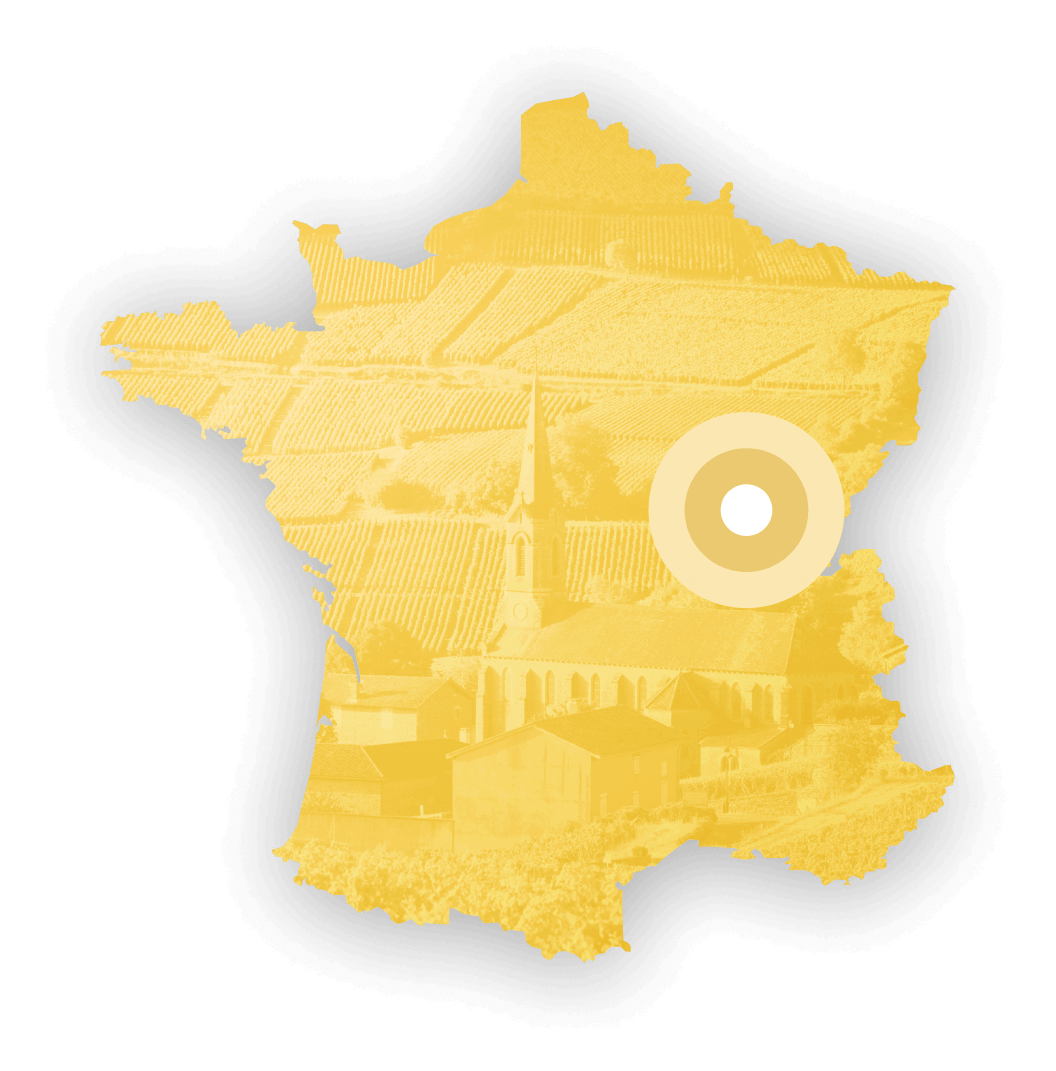 The pinnacle in wine education, the Wine Scholar Guild presents the Bourgogne Masters Program.
Accredited by the Bourgogne Wine Board (BIVB), Wine Scholar Guild's Bourgogne Masters Program is led by the most esteemed names in wine including WSG Academic Advisor, Andrew Jefford (contributing editor and columnist for Decanter and World of Fine Wine; author, The New France); Jasper Morris MW (seminal author, Inside Burgundy); Frédéric Barnier (Technical Director, Louis Jadot), Jeremy Seysses (co-proprietor, Domaine Dujac) to name a few.
Curated for the most passionate wine enthusiasts and professionals, the program offers the most comprehensive deep dive into the history, terroir, and timeless art of Bourgogne winemaking with regular interviews and lectures from some of the most prolific names in wine. A six-month journey that's as intellectually rigorous as it is rewarding.
The program culminates with a final exam and WSG Bourgogne Masters designation, elevating your expertise while catapulting you to the forefront of Bourgogne wine mastery.
Navigate the labyrinth of Bourgogne with a library of resources covering history, geography, topography, climate, terroir, viticulture, winemaking, vintages, appellations, classifications, noteworthy producers, culture, tradition, and more.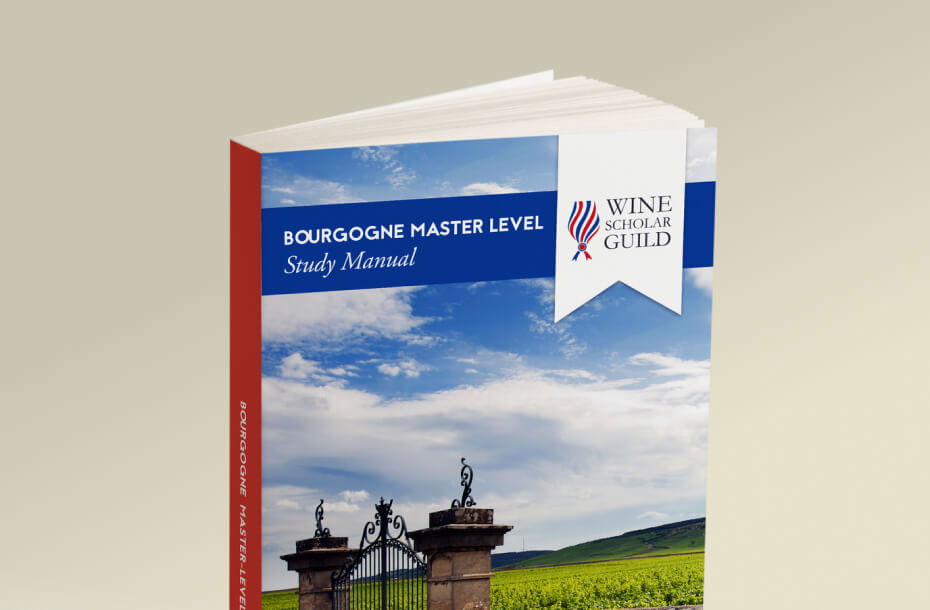 You will receive a printed copy of the 358-page fully revised Bourgogne Masters comprehensive study manual, along with a list of recommended wines to sample.

A 358-PAGE COMPREHENSIVE STUDY MANUAL
---
The Bourgogne Masters study manual is a combination of the content of "The Wines of Burgundy" (14th edition) by Sylvain Pitiot and Jean-Charles Servant with WSG insights and perspective.
These materials have been amassed into a single book and the student is given three voices within one manual and an opportunity to look at Bourgogne from the standpoint of very different yet complimentary assessments. The goal of this approach is to paint a multi-dimensional view of a multi-faceted wine region.
Through both presentation of hard fact and philosophical mindset, the manual will comprehensively cover:
Viticultural history
Geology, topography, soil layers
Climate
Grapes and the vine
Burgundian grape growing practices
Burgundian winemaking practices
Vintages
All sub-regions and all appellations
Terroir as expressed in climats and lieux-dits
Wine villages; grands crus & premiers crus
Wine trade, wine statistics, industry trends
PLUS: Detailed maps for each village
Learn More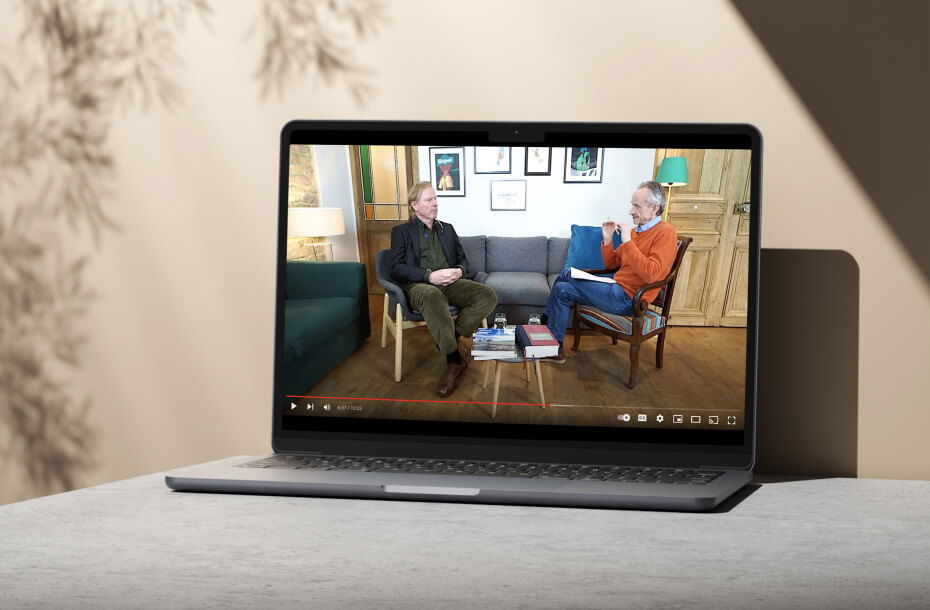 More than 35 recorded lectures on Bourgogne's history, geology, viticulture and winemaking practices, terroirs, vintages and significant producers of the region.

MORE THAN 35 RECORDED LECTURES ON BOURGOGNE'S HISTORY, GEOLOGY, VITICULTURAL AND WINE MAKING PRACTICES, TERROIRS, VINTAGES, AND SIGNIFICANT PRODUCERS OF THE REGION.
---
Students will study the history, geology, viticulture and winemaking practices, terroirs, vintages and significant producers of the region via more than 35 recorded lectures. Content has been divided into shorter segments to minimize screen time and maximize content retention.
Course content is divided in tracks with strong focus on producers:
Regional context: history, viti/vini practices, wine law
Terroirs: climate, geology, sub-regions and their appellations
Producers: historic, leading & new generation
Vintages
Learn More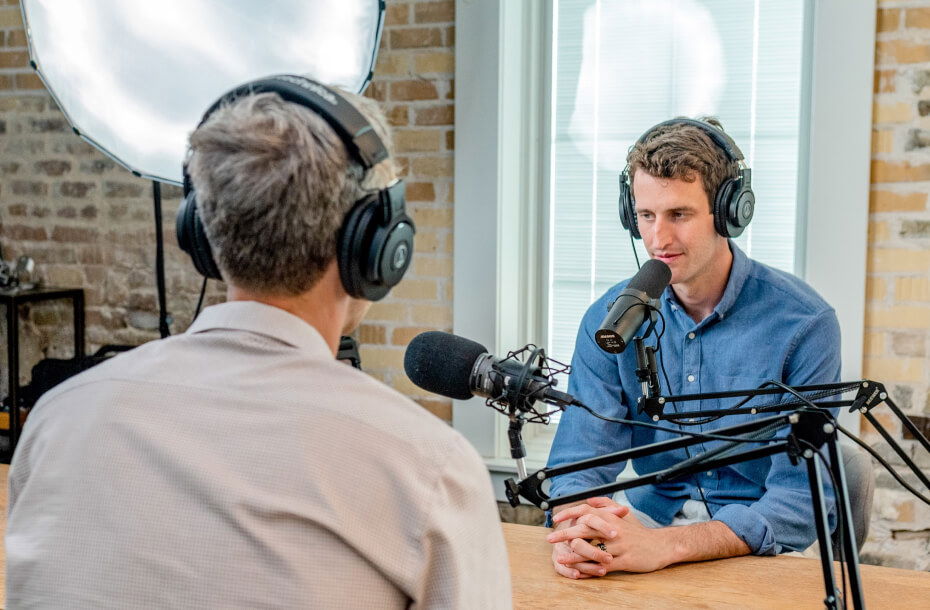 Live Webinars and Q&A Forum With Instructors
Enjoy live monthly review webinars with your instructors, always recorded for on-demand replay at your convinience. Reach out to instructors anytime via Q&A forum.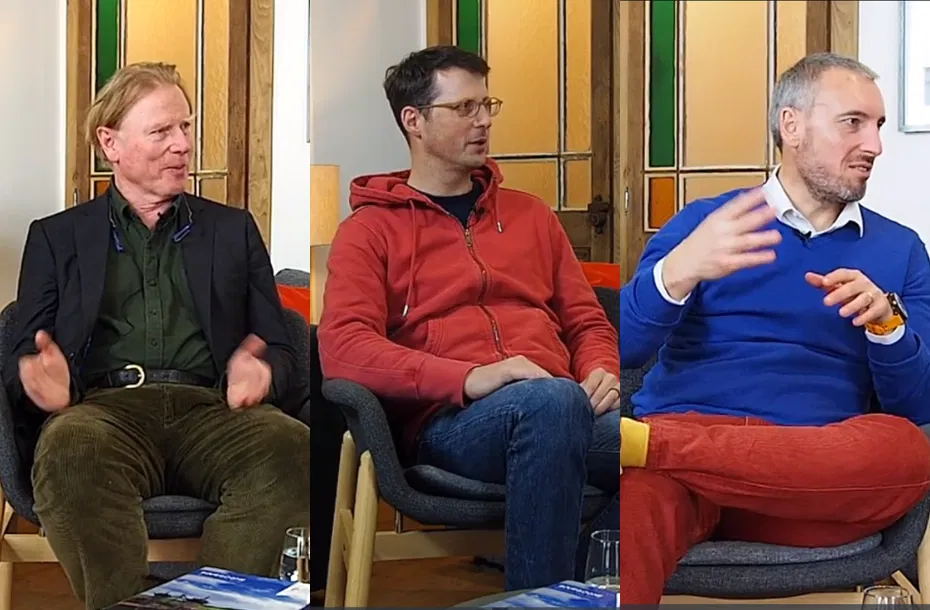 A series of video interviews by Andrew Jefford with some of the most admired experts of the region.
A SERIES OF VIDEO INTERVIEWS BY ANDREW JEFFORD WITH SOME OF THE MOST ADMIRED EXPERTS OF THE REGION
---

JASPER MORRIS MW
Bourgogne Author and Expert
Jasper Morris MW is a British Master of Wine since 1985, known particularly for his expertise on Burgundian wines. He began his wine career in 1979 when he joined the UK Wine Trade with Birley & Goedhuis, and later co-founded Morris & Verdin in 1981, which became known as the UK's leading Burgundy importer during the 1990s. The company was sold to Berry Bros & Rudd (BBR) in 2003, where Morris worked as the Burgundy Director from 2004 to 2017. He is also an author, with his notable work being "Inside Burgundy", and has interests in other pinot-producing countries like New Zealand, alongside emerging wine industries in China and Japan

JEREMY SEYSSES
Domaine Dujac
Jeremy Seysses is associated with Domaine Dujac, a Burgundy wine producer run by the Seysses family. The domaine was founded by Jeremy's father, Jacques Seysses, in 1967, with its first release in 1969. Currently, Jeremy, along with his brothers Alec and Paul, and his wife Diana, largely runs Domaine Dujac. Jeremy also established a small-scale négoce business known as Dujac Fils & Père in 2000, which has contributed to the expansion of Domaine Dujac's holdings over time, including the acquisitions of unique vineyards and leased vineyards in different regions of Burgundy

FRÉDÉRIC BARNIER
Technical Director of Louis Jadot
Frédéric Barnier joined Maison Louis Jadot in 2010 as the Technical Director, succeeding the legendary winemaker Jacques Lardière. Under Lardière's mentorship, Barnier took over the responsibilities of winemaking and bottling for all Maison Louis Jadot wines. Barnier's approach to winemaking emphasizes allowing the terroir and wines to express themselves without being overshadowed by a winemaker's style. Before becoming the Technical Director, Barnier joined Louis Jadot in 2004 and worked as an assistant to Lardière until taking over the winemaking team in 2010, following Lardière's retirement
Learn More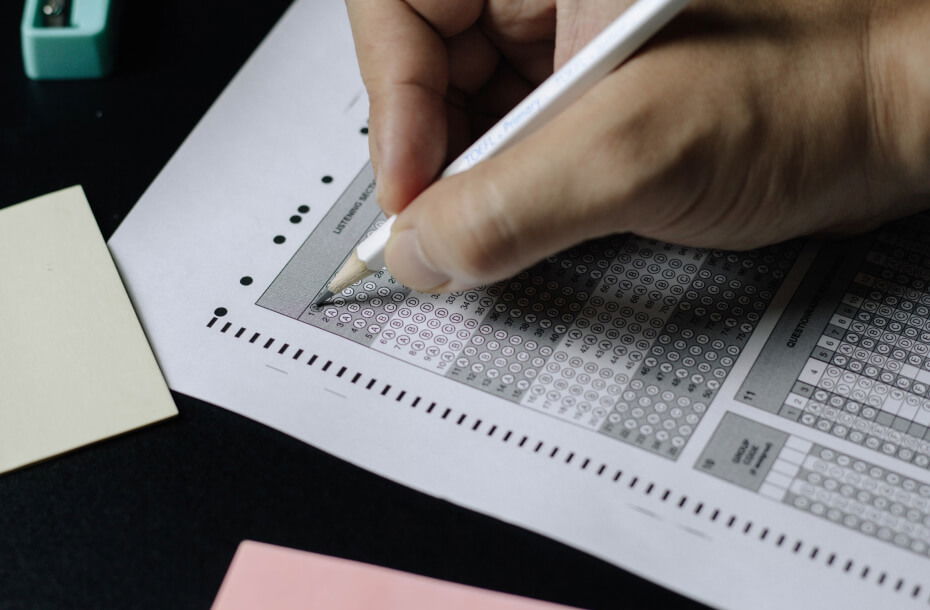 Online, proctored exam sit to be scheduled within one year of your registration.

ONLINE, PROCTORED EXAM SIT
---
The exam is comprised of three separate sections: 50 multiple-choice questions (worth 50 points), four short-answer essay questions (worth 40 points total) and a map identification exercise (worth 10 points). Passing score is 75/100. The exam questions and essay topics are taken from the Bourgogne study manual and online lectures. The map exercise asks students to identify ten features on a map of Champagne (rivers, cities, sub-regions, topographical features etc.) Practice maps are available on the online classroom.
Learn More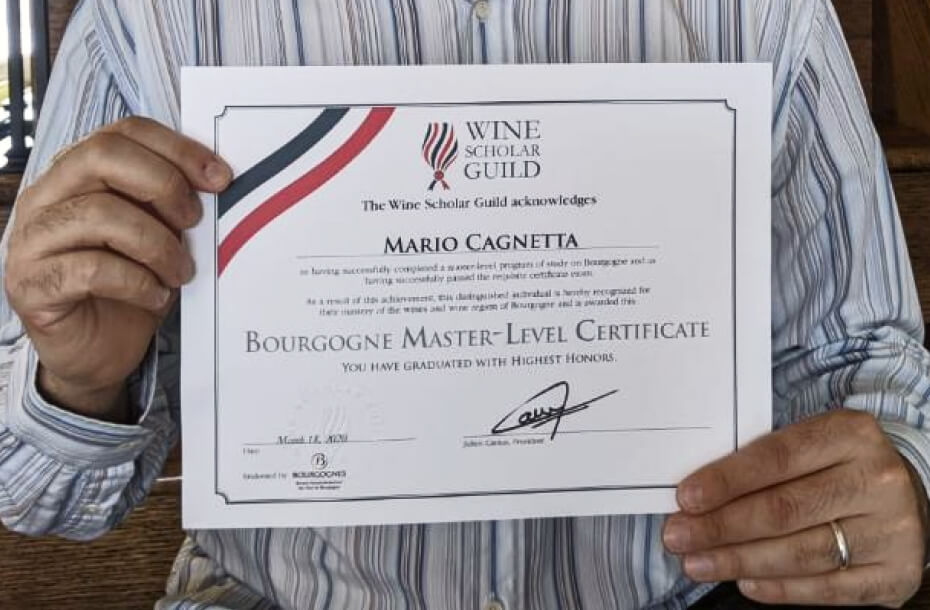 Upon passing, receive your coveted Bourgogne Masters certificate. Add this reputed credential to your LinkedIn profile and résumé or CV.

Download the detailed Bourgogne Masters curriculum
Read full details about the topics covered and the chapters included in the program.
Why People Choose Bourgogne Masters
Tanya
"The master level programs in general make me a better teacher, and I hope will translate into more success for my students in not just the French Wine Scholar courses, but in all the classes I teach."
Tanya Morning Star
Faculty at Northwest Wine Academy at South Seattle College
WSET Diploma, FWS, IWS, Certified Specialist of Wine CSW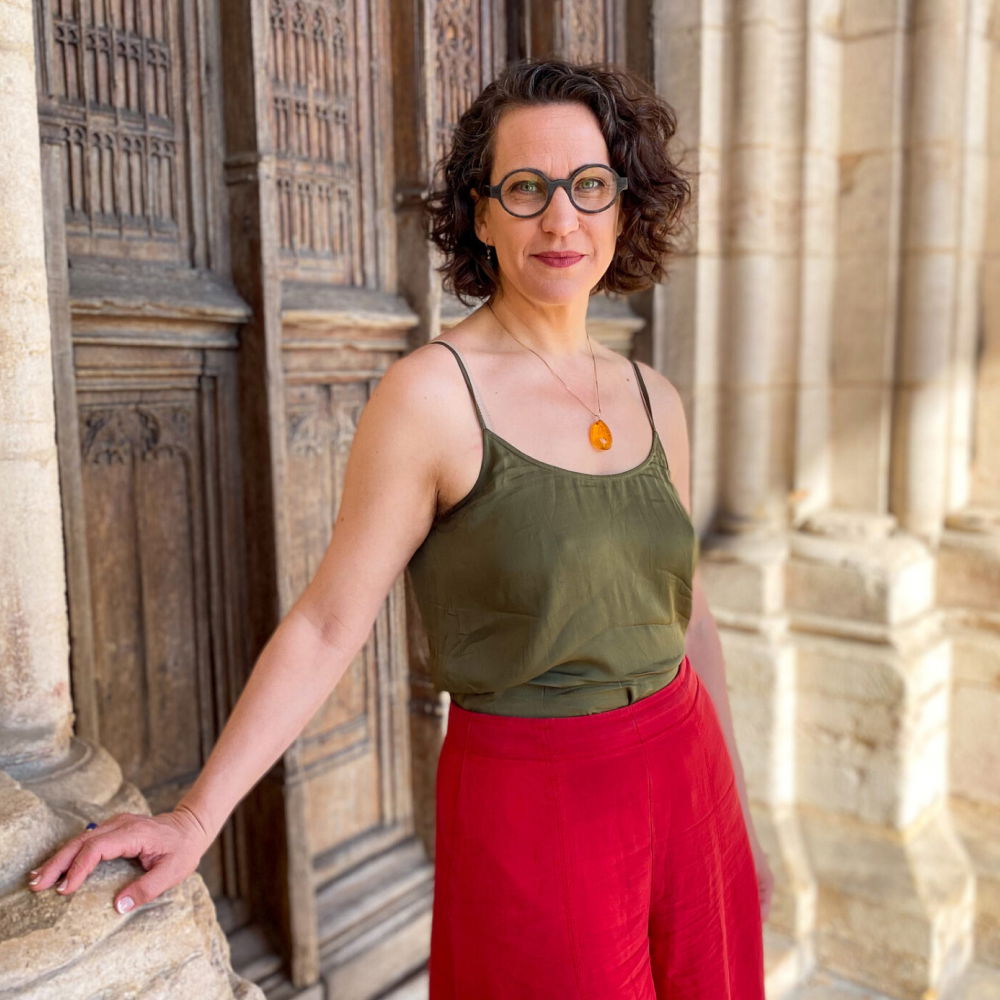 Dr Matias
"The WSG program offered a unique experience to get a deep understanding of the world's most fascinating wine region."

Dr. Matthias Schmusch
Wine Blogger
WSET Diploma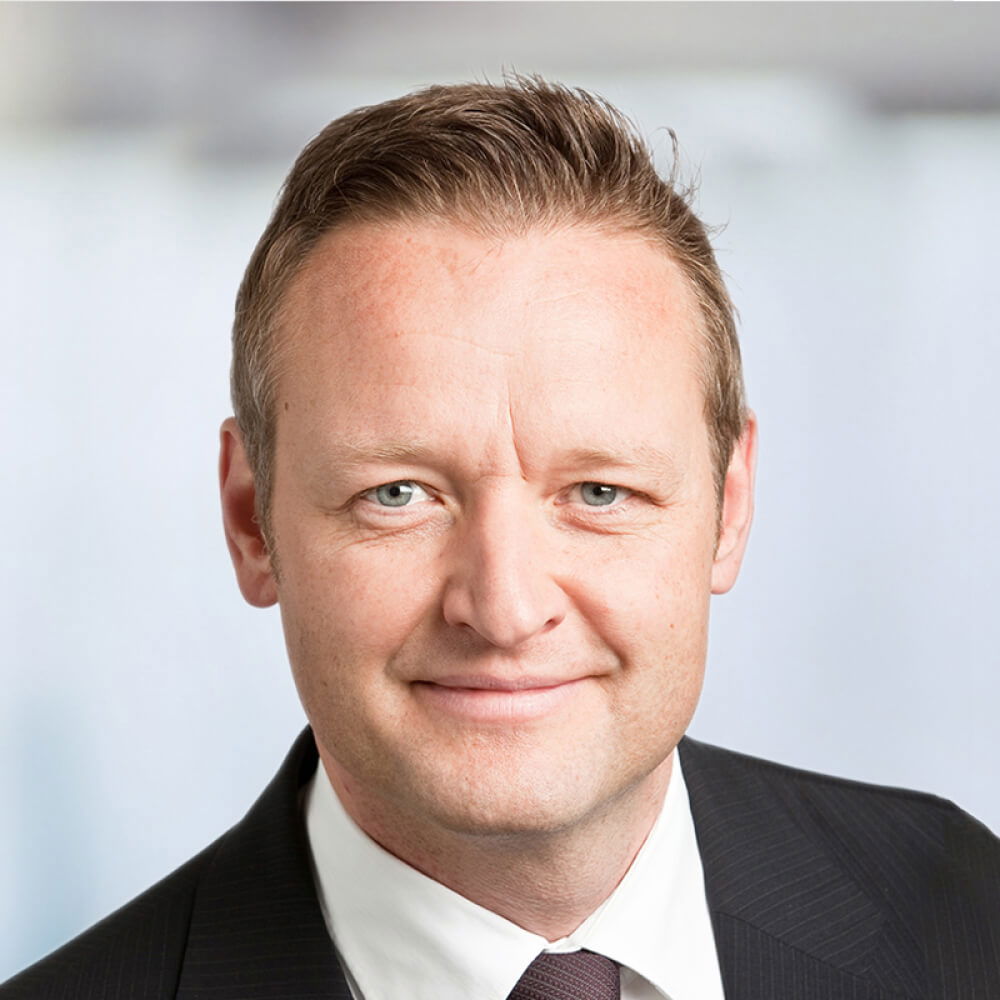 Kari
"The Master-Level program allowed me to take a more general understanding of wine and focus on a specific area and type of wine. I love understanding how the history, natural attributes and culture of a given place shape its wines."

Kari Dawson
WSET Level 3, Certified Specialist of Wine CSW, Certified Specialist of Spirits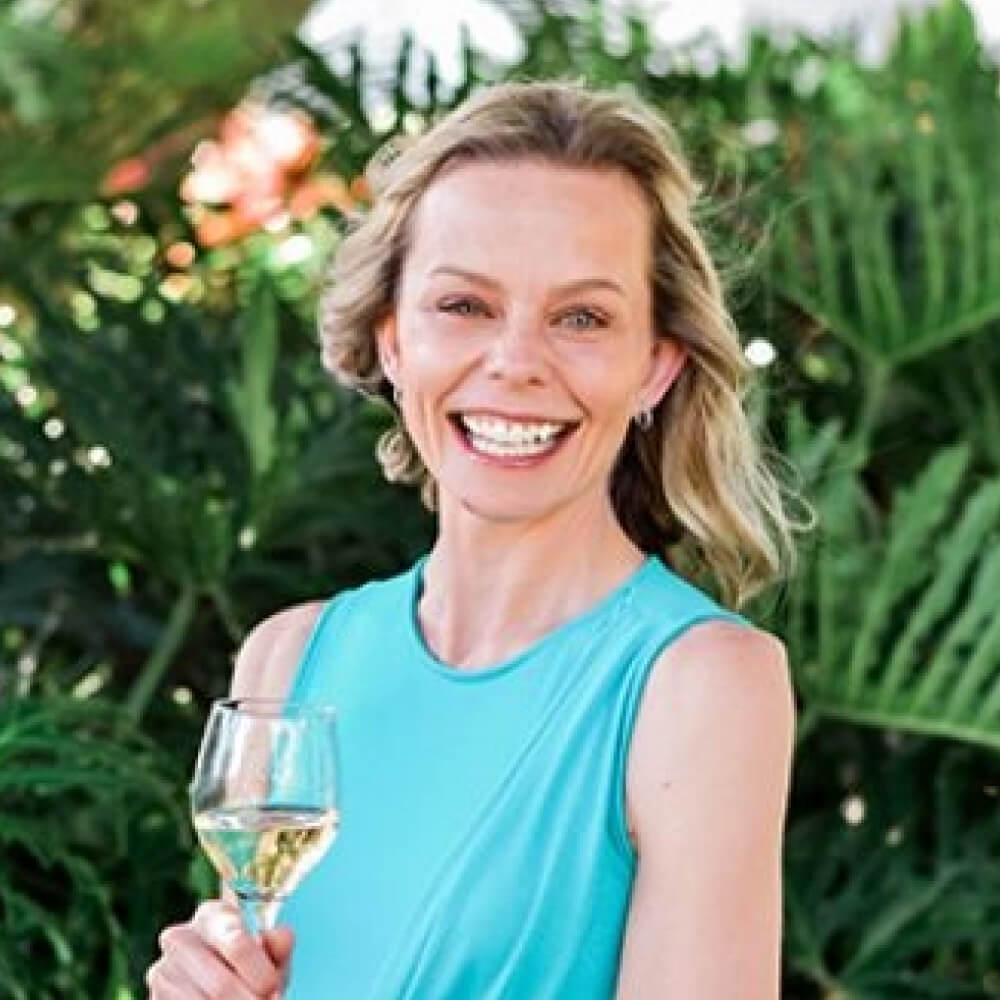 Jake
"This program has given me the confidence to sell, buy, and discuss wines from a region that most seasoned wine professionals find intimidating"
Jake Skakun, Bourgogne ML
Grey Gardens 
General Manager, Wine Director
WSET Diploma, International Sommelier Guild Diploma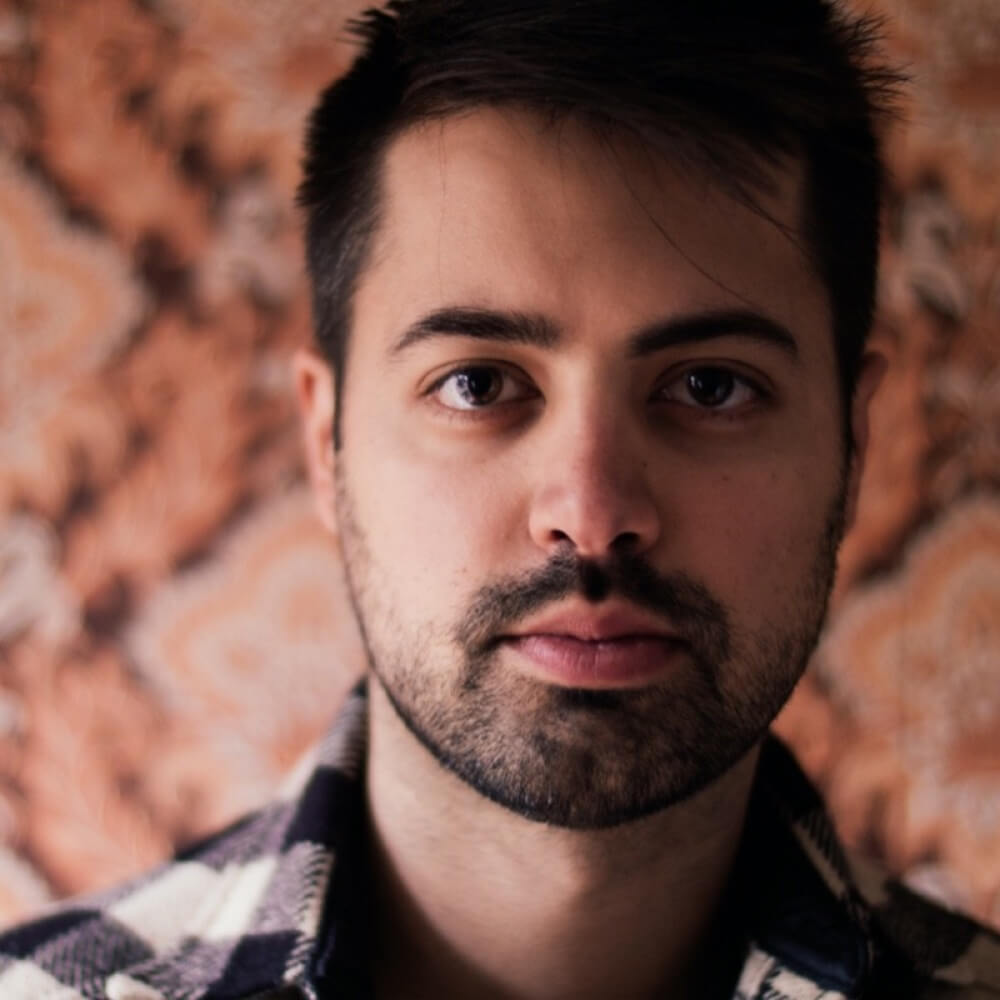 Seamlessly blend the flexibility of on-demand lectures with the dynamic engagement of live online sessions, enhancing your mastery over this intricate and highly complex region. All sessions are available on replay.
All live classes start at 12:00 noon EST/6 pm CET and are recorded for on-demand replay.
| | | |
| --- | --- | --- |
| | | |
| | | |
| | Chablis and Grand Auxerrois | |
| | | |
| | | |
| | Côte Chalonnaise & Maconnais | |
Study under true Bourgogne experts and masterful instructors.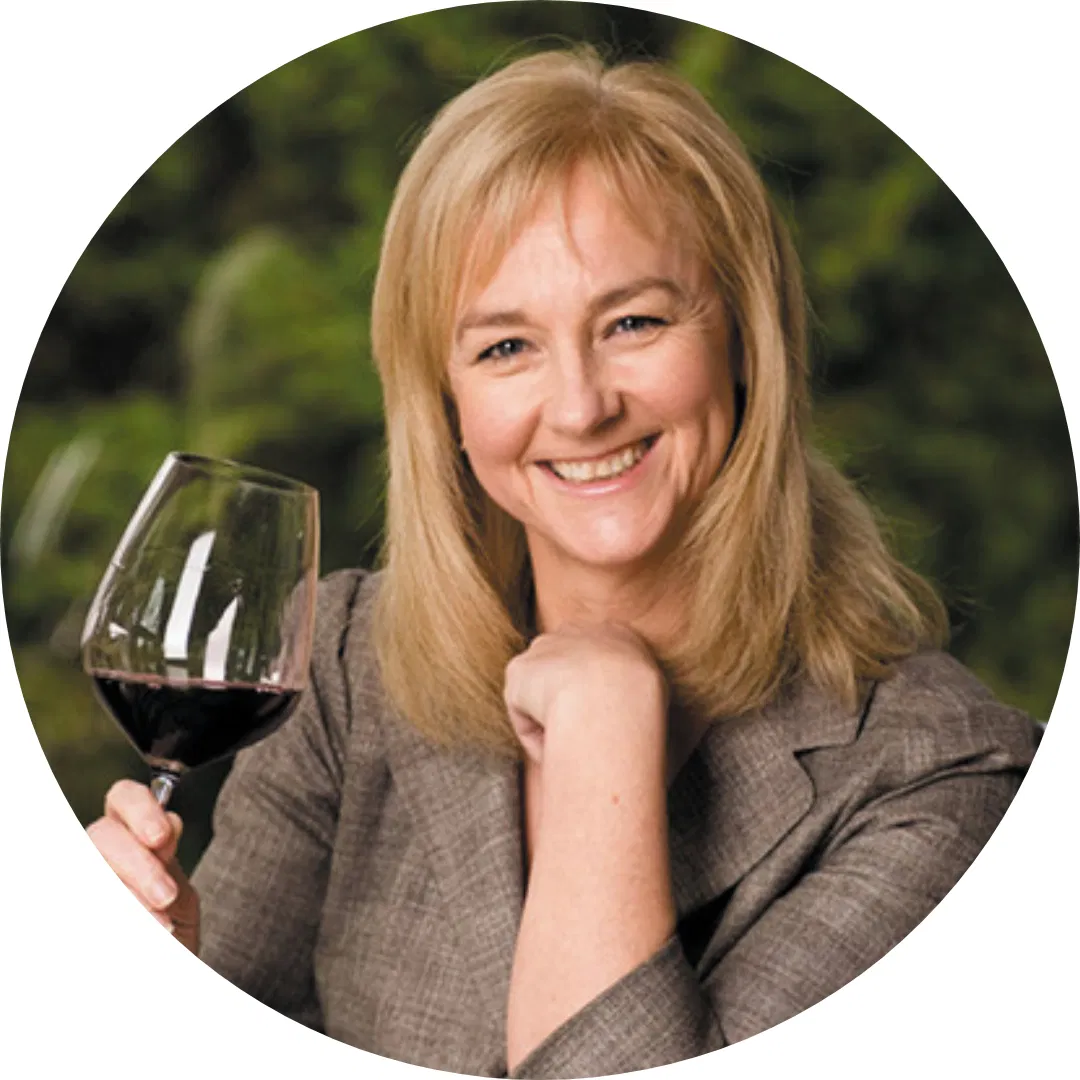 Lead Instructor: Sharon McLean
• Sharon McLean, FWS, IWS, is a Certified Sommelier through the International Sommelier Guild. She teaches Wine Scholar Guild and WSET courses on Vancouver Island and is a freelance wine writer and wine judge. At WSG, Sharon coordinates the Master-Level programs and teaches the French Wine Scholar online, instructor-led sessions.
• Sharon completed the Diploma from the Wine & Spirit Education Trust (WSET)® with the highest marks in Canada in 2009.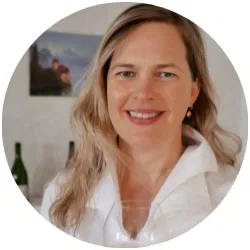 • Independent wine consultant, journalist, educator and wine judge.
• Studied at the BIVB (Bureau Interprofessionel des Vins de Bourgogne) in Beaune, the Université du Vin in Suze-la-Rousse in the Rhône Valley and the WSET.
• Previously worked as a Wine Auction Specialist for Christie's in Beverly Hills, California and Fine Wine Buyer for Goedhuis & Co., a London-based wine merchant with an award-winning Burgundy list.
• Became a Master of Wine in 2014 with a dissertation on whole cluster fermentation in Pinot Noir from the Côte d'Or.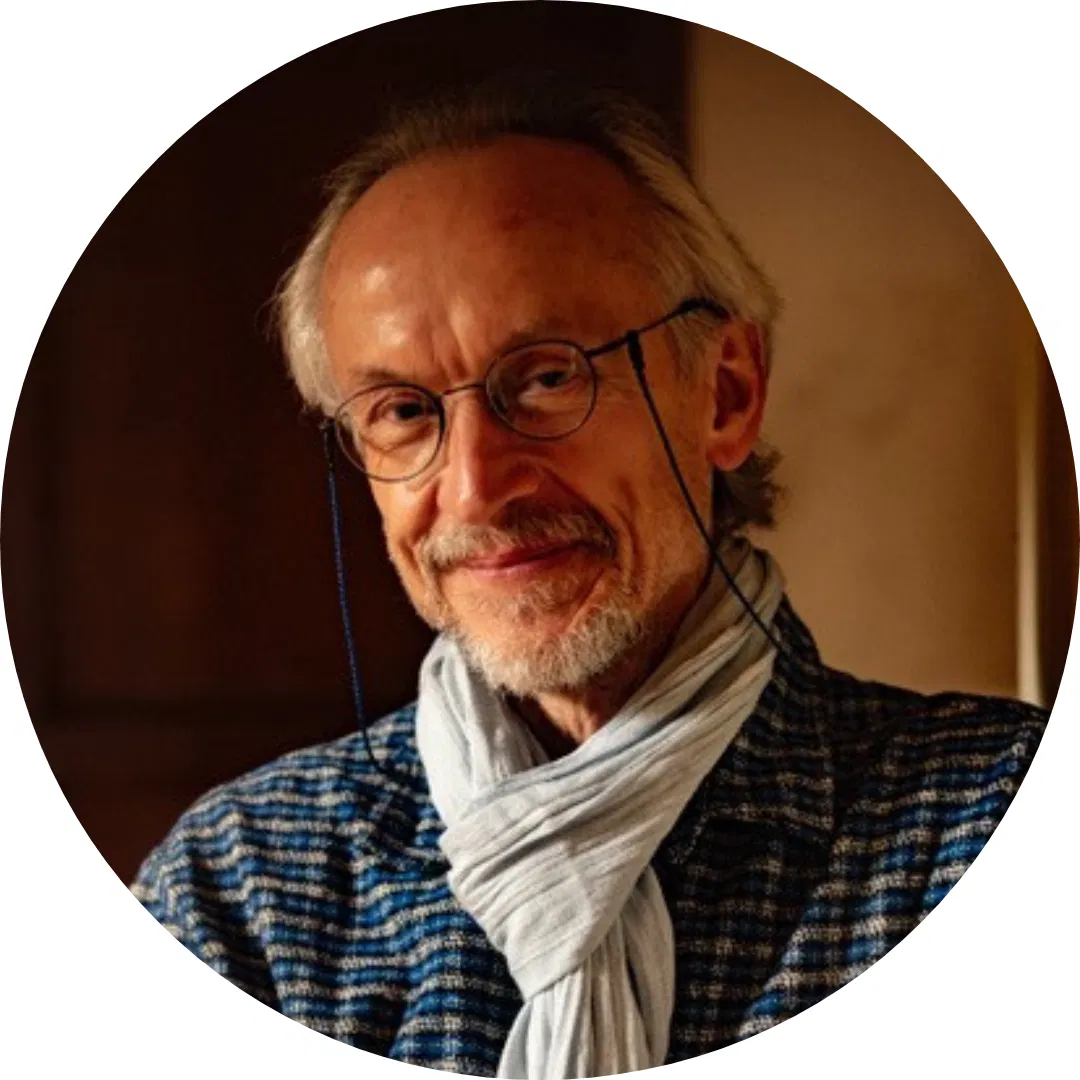 • Wine writer since 1988.
• Author of The New France, Whisky Island, Andrew Jefford's Wine Course.
• Academic Advisor with the Wine Scholar Guild.
• Contributing Editor and columnist for Decanter and World of Fine Wine.
• Winner of 8 Glenfiddich Awards and 8 Roederer Awards
• French resident (Montpellier) since 2010.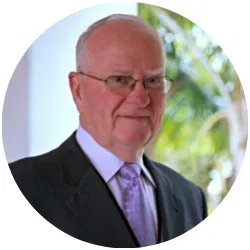 Donald P. Kinnan Css, Cwe
• Over 35 years in the fine wine trade.
• Spent over 20 years as the Director of Education at Kobrand Corporation, a family-owned wine importer, vineyard owner, and marketing company.
• Cited by the US Government for his role as founder of the Society for American Wines in Canada.
• Recognized by the French Government and designated "Chevalier dans l'Ordre du Merite Agricole".
• Served as board member of the Society of Wine Educators.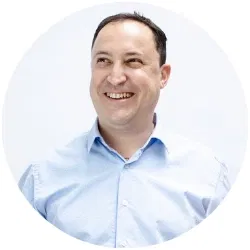 • Wine educator with over 10 years of experience.
• Founded Magnus Vinum with the vision of offering high-level Burgundy education.
• Magnus Vinum has evolved to also import a number of Burgundy domaines.
• WSET Level 4 Diploma.
• Official Bourgogne Wine Ambassador.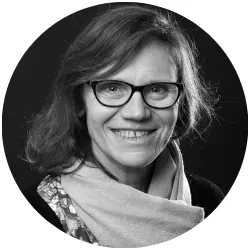 • Consulting geologist, specializing in the terroirs of France's wine regions, and most notably those of Bourgogne.
• Produced several preliminary technical reports to reclassify certain plots at a higher appellation level.
• Instructed at the University of Burgundy, Burgundy School of Business, Lycée Viticole de Beaune and ISARA.
• Contributor to the geological chapters in Remington Norman's (UK) book "Grand Cru", "Le Rouge & Le Blanc", "La Revue des Vins de France", "Le Magazine of Ficofi".
• Author of the cross-sectional geological maps in "The Wines of Burgundy" by Sylvain Pitiot and Jean-Charles Servant.
Frequently Asked Questions
Wine professionals, including sommeliers, food & beverage directors, servers, wine educators, distributor representatives, and importers, looking to enhance their expertise in Bourgogne's appellations, both sparkling and still.

Enthusiasts of Bourgogne seeking a comprehensive education in viticulture, winemaking, history, and the unique people behind this renowned wine region.

Individuals desiring the ability to confidently discuss and provide exceptional service and guidance about Bourgogne, encompassing both its regional and wine aspects.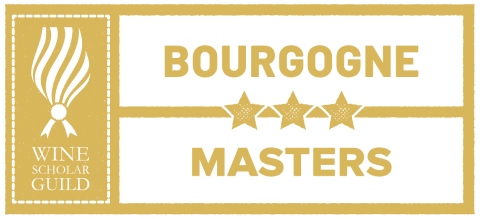 Online session starts February 13