FREE Webinar | The Science of Wine Tasting 2022: Bridging Enology to Perception
Pierre Freyermuth
Latest News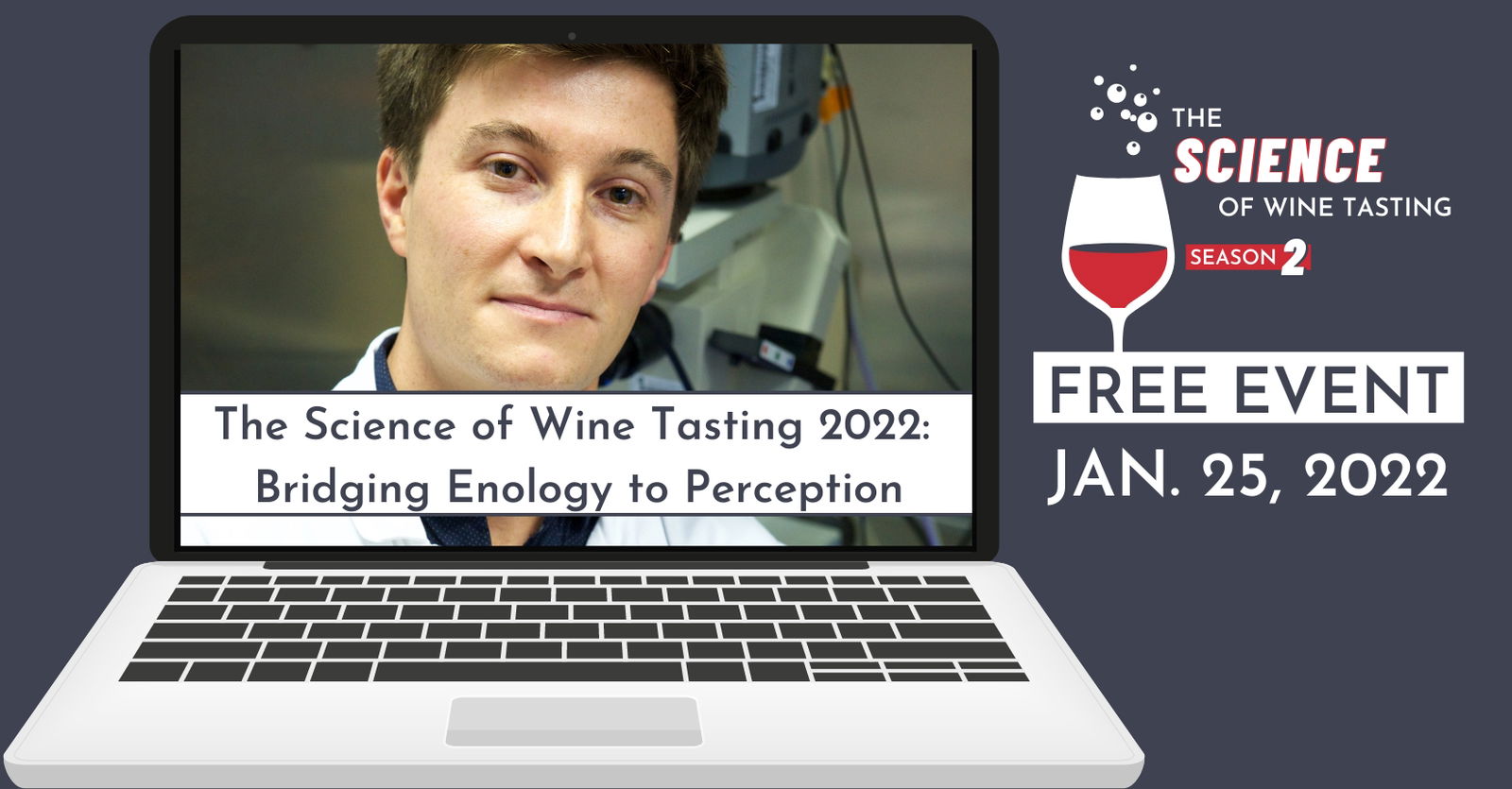 Wine tasting is an unique perceptual experience which endeavors to unify the numerous molecules present in the wine (and the elements around the wine) into an meaningful representation in our mind. Wine tasting often focuses on the object of the experience, that is to say the wine and its enological components. But we rarely consider the experience of wine tasting with a phenomenological approach, which aims at examining the process of perception itself, and the intentionality of such experience.
Gathering leading specialists in aroma, neuroscience, enology and wine judging, this second season of the Science of Wine Tasting (SOWT) will invite us to step back from our tasting routines to better disentangle the process of wine tasting and open new sensory and descriptive horizons.
Watch Gabriel Lepousez PhD, Neuroscientist presenting the general framework for the SOWT, notably discussing the main steps of perception —from molecular detection to verbalization—, as well as some perceptual principles to unveil the challenges when evaluating, pairing and communicating about wine.
ABOUT THE SCIENCE OF WINE TASTING SERIES
The Science of Wine Tasting Series is designed to help students of wine sharpen their tasting skills and master the latest scientific advancements in wine chemistry and sensory evaluation.
Join Gabriel Lepousez, PhD, Francois Chartier, Nick Jackson MW and Dr. Jamie Goode for a series of live webinars, each focusing on a specific aspect of wine evaluation.
You may register for each segment individually or for the entire 4-part series, including a wrap-up "Meeting of the Minds" live panel discussion with all presenters and moderated by WSG Academic Advisor, Andrew Jefford.
Season 2 starts on Feb. 14, 2022. There is no need to have participated in Season 1 to enroll for this new series! REGISTER NOW
ABOUT GABRIEL LEPOUSEZ PHD
Gabriel Lepousez is a French neuroscientist and an international expert on sensory perception and brain plasticity. He received his doctorate in Neuroscience from the Paris Sorbonne University, and hold a research position at Institut Pasteur in the Perception and Memory Lab.
For more than fifteen years, Gabriel Lepousez has been exploring the function of brain circuits involved in sensory perception, memory and emotions, uncovering the key role of neuronal plasticity in olfactory learning and perception.
As a wine passionate, Gabriel also offers his scientific expertise to the world of wine education, sharing his extensive knowledge of the brain, this essential "tool" for wine tasting. In addition to international lectures and contribution to wine education programs, he has co-founded in 2016 L'Ecole du Nez, a neuro-sensory training for wine professionals to understand how the brain works during wine tasting and how to improve our sensory performance.