Germany: Part I
Unique Wines from the Heart of Europe
With Caro Maurer MW
Friday Oct 16 2020
Summary: 
Some of the steepest vineyards in the world, one of the coolest climates and the most delicate grape varieties: All these superlatives allow Germany to produce world class wines which are so unique because of their origin.
This session will present the six wine regions of the Northwest: Ahr, Mosel, Mittelrhein, Nahe, Rheingau and Rheinhessen. After a general introduction topics like history, geography and wine styles will be explored.
Presenter: Caro Maurer MW
In 2011 Caro Maurer MW became the first female Master of Wine from the German speaking countries. Since more than 25 years Caro is working as a wine writer. Caro also works as a wine educator for WSET Diploma in Germany, Austria, Switzerland, Bordeaux, Tuscany and Norway. She is deeply involved in the education of MW students at the Institute of Masters of Wine where she is also chair of the Admission Committee and member of the Council. Furthermore Caro is hosting educational seminars and tastings for numerous generic wine associations such as Wine Australia, Wines of Alentejo or VDP. She is judging in international wine competitions, at Decanter WWA in London she is a panel chair. Besides, Caro is consulting the wine buying team of Edeka, Germany's biggest supermarket chain.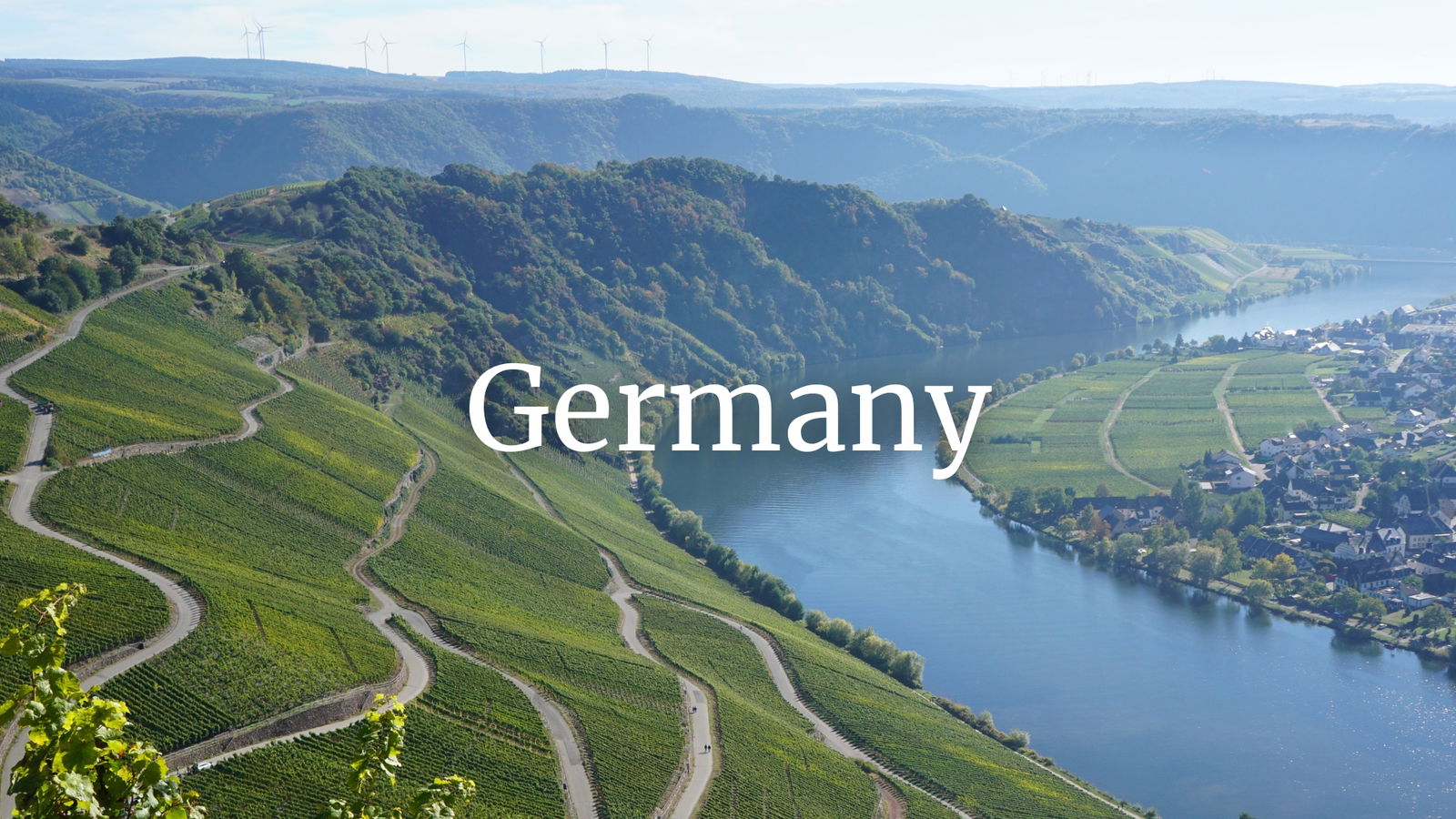 Other WSG Replays with Caro Maurer MW