Science of Wine Tasting
Panel Discussion
With Andrew Jefford, François Chartier, Gabriel Lepousez PhD, Jamie Goode, Nick Jackson MW
Tuesday Sep 28 2021
Summary: 
Join Andrew Jefford and guests Gabriel Lepousez, François Chartier, Nick Jackson MW and Dr Jamie Goode as they exchange about the recent Wine Scholar Guild's Science of Wine Tasting course with a special round-table discussion designed to draw the threads of the series together and give a few teasers about next year's course.
Guests:
Gabriel Lepousez PhD
Gabriel Lepousez is a French neuroscientist and an international expert on sensory perception and brain plasticity. He received his doctorate in Neuroscience from the Paris Sorbonne University and holds a research position at Institut Pasteur in the Perception and Memory Lab.
For more than fifteen years, Gabriel Lepousez has been exploring the function of brain circuits involved in sensory perception, memory and emotions, uncovering the key role of neuronal plasticity in olfactory learning and perception.
As a wine passionate, Gabriel also offers his scientific expertise to the world of wine education, sharing his extensive knowledge of the brain, this essential tool for wine tasting. In addition to international lectures and contribution to wine education programs, he has co-founded in 2016 LEcole du Nez, a neuro-sensory training for wine professionals to understand how the brain works during wine tasting and how to improve our sensory performance.
Francois Chartier
Francois Chartier has been on an aromatic quest since the late 1980s to understand the impact of aromas in our daily lives, more specifically in the world of gastronomy, wine and beverages. The Quebec native has been living in Barcelona since 2016, with his wife and partner, sommeliere Isabelle Moren.
A sommelier, cook, columnist, author, researcher, consultant, trainer and lecturer, he has had a unique and brilliant career.
His passion led him to follow his own path by bypassing some of the rules of his profession. In 2004, he created a new science: that of "Molecular Harmonies", based on the potential for aromatic synergy between foods which has redefined haute cuisine , as well as between foods, wines and different beverages. In doing so, he successfully explained and deepened the impact of aromas on the world's gastronomic heritage, as well as the harmony between food and wine and other drinks such as sake and beer.
Today, Francois Chartier is an advisor on the research committee for the new SONY AI: Artificial Intelligence & Gastronomy project in Tokyo, and "Master Blender" at one of the country's oldest sake breweries, Tanaka 1789; he has launched his first sake Tanaka 1789 X Chartier.
Nick Jackson MW
Nick is an independent fine wine advisor living in Florida. Through his company, Vintage Variation LLC, he advises private clients, retailers and other wine businesses on all aspects of fine wine. Nick's wine career began at the University of Cambridge where he was a member of the successful Cambridge University blind wine tasting team in the 2011 varsity match against Oxford. His first wine job was at Cambridge Wine Merchants. After graduating with a PhD in Theology, he started work as an auction specialist at Sotheby's in London, before moving to New York in 2012. There, he quickly became the buyer for Sotheby's Wine retail store. He left Sotheby's at the end of 2018 to start his own business. He published his first book, Beyond Flavour, in 2020. A guide to wine tasting, it has received critical acclaim from Wine Spectator and the Wall Street Journal among others.
Jamie Goode is a London-based winewriter who is currently wine columnist with UK national newspaper The Sunday Express. As well as writing he also lectures and judges wine.
He won the 2007 Glenfiddich Wine Writer of the year award, and contributes regularly to a range of publications including The World of Fine Wine, Noble Rot, Wine and Spirits (USA), Wine Business International, Drinks International, Wines and Vines and Vine Pair. His first book, Wine Science, won the Glenfiddich Award for Drinks Book in 2006, and a second edition was released in 2014. Jamie has also made numerous presentations and lectures, conducted many tastings and is an established wine judge (co-chair for the International Wine Challenge, among others). He was one of the organizers for the International Sparkling Wine Symposium (March 2009, November 2011, November 2013). I Taste Red, published in 2016, won the Roederer Award in 2017.
Dr Jamie Goode
Jamie came to wine writing by a rather convoluted route, via a PhD in plant biology and several years of working as a book editor, before he began publishing wineanorak. com, which is now one of the leading wine websites. He has also appeared on TV (Richard and Judy, Sky News, BBC1, BBC Breakfast, BBC News Channel and Channel 5 News).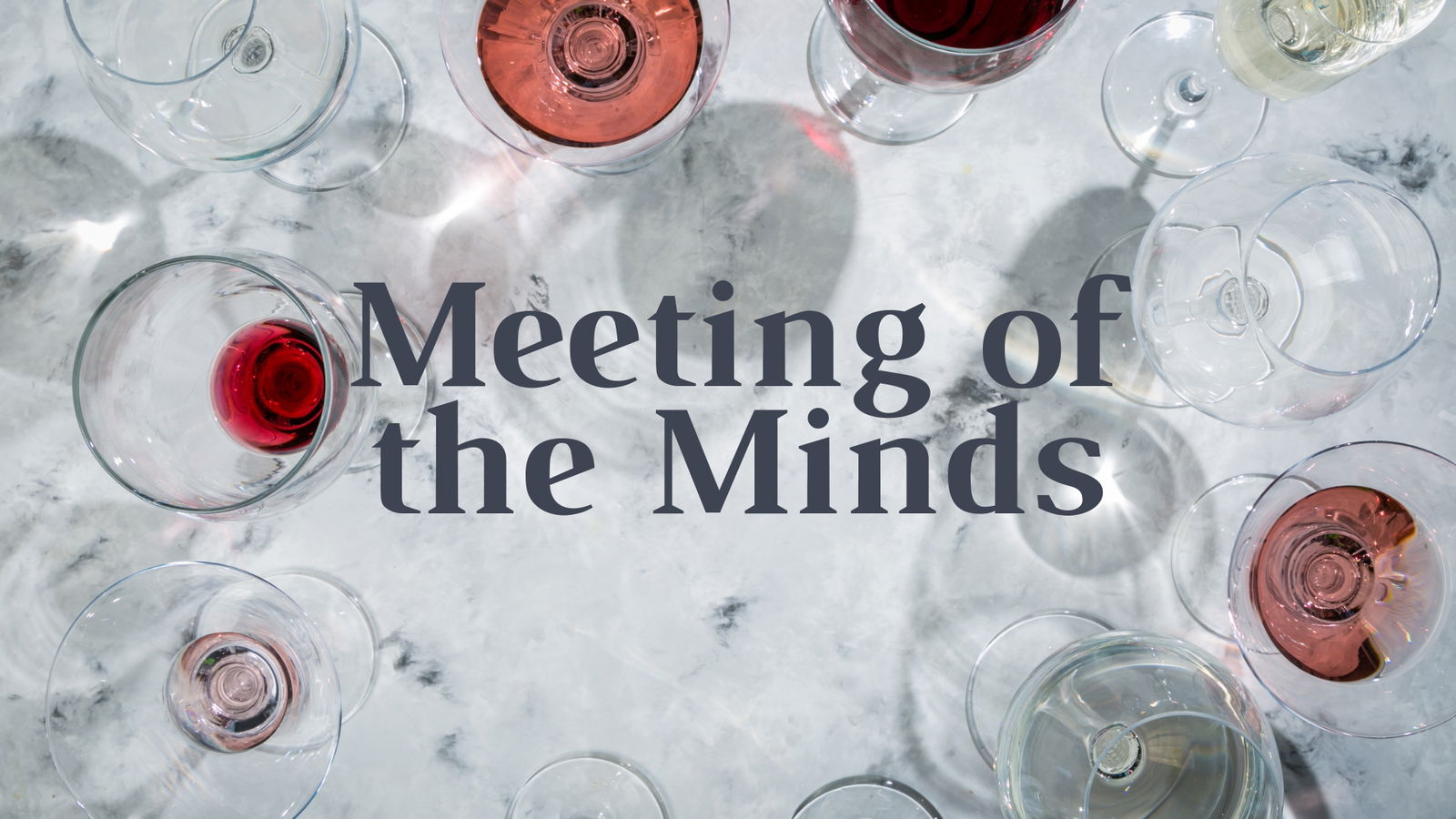 Other WSG Replays with Andrew Jefford, François Chartier, Gabriel Lepousez PhD, Jamie Goode and/or Nick Jackson MW