Italian white grape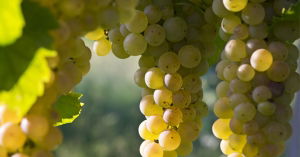 While Italian red wines still garner much of the attention, there are, without doubt, many outstanding white wines that deserve consideration. While white wines like Soave, Verdicchio dei Castelli di Jesi or Fiano di Avellino, are already well-known, there are also lesser-known — but rightfully trending — Italian white grape varieties that today produce exciting wines worth seeking out.
Italian red wines may get all the attention, but insiders know that Italian whites are as varied and interesting as the country's reds. Italy's multitude of mountains and hills ensures wines with bright acidity—the hallmark of Italian whites. Acidity is what makes a wine food friendly, and Italian white wines do not disappoint. From appetizers through dessert, there is a perfect Italian white for your table.   
A number of Friuli's native varieties were rescued from the brink of disappearance. Let us introduce you to Vitovska and Pignolo. Vitovska: The name of this white grape variety is of clear Slavic origin, but it is generally considered to be a native variety of both eastern Friuli and Slovenia, as it was historically only cultivated in Carso (in the province of Trieste) and in Slovenia.