Daphne Chan, FWS
The FWS course helps me know more about French wine regions and history, as well as wine style and appellation system.

Junior Sommelier, Interval Twins Kitchen

WSET Levels 2 & 3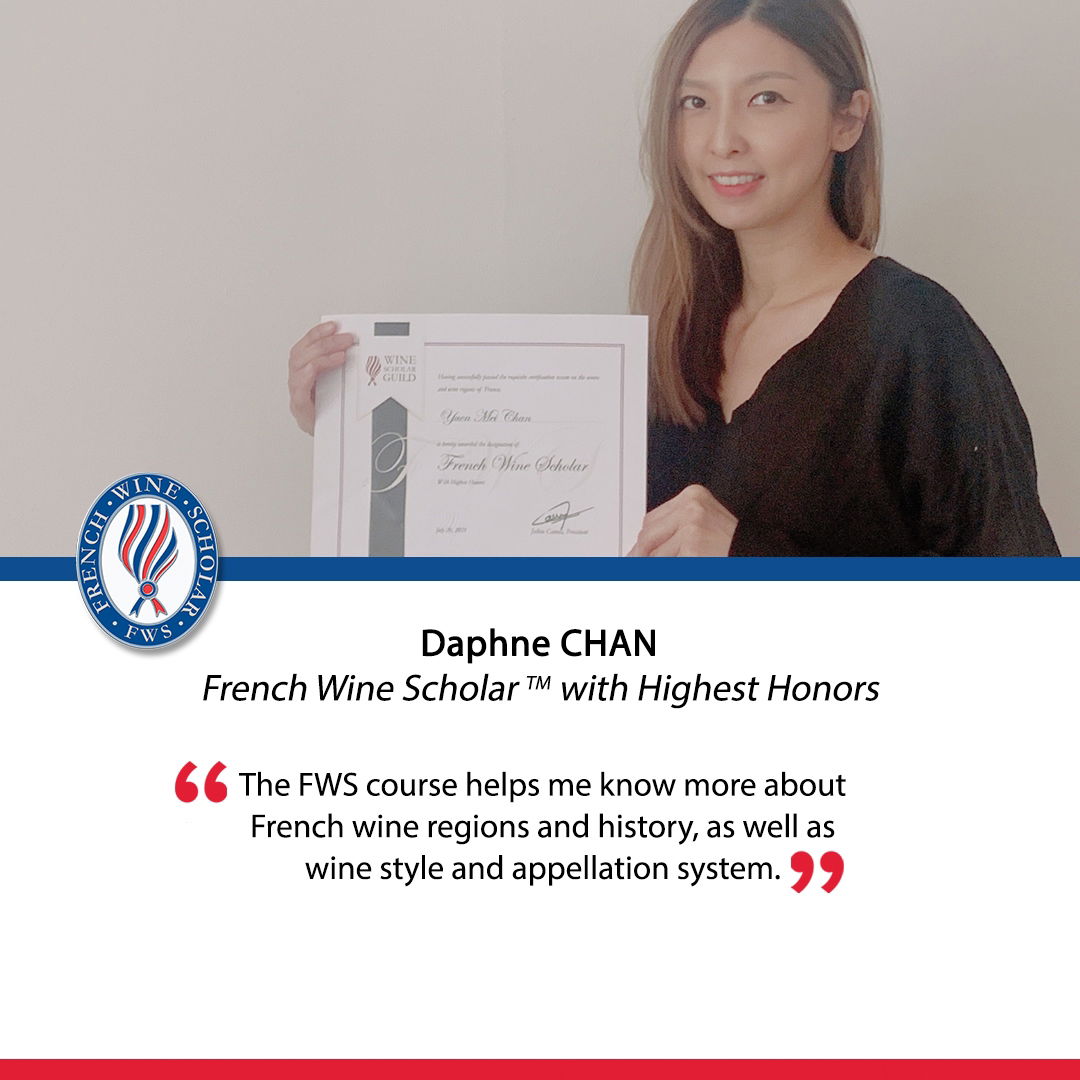 Congratulations to Daphne Chan, FWS, for achieving highest honors in the French Wine Scholar program with AWSEC, Hong Kong. 
About Daphne: 
I've always been a wine enthusiast so I decided to do the WSET Level 2 course in Aug 2020. Later on I'm lucky to be part of the Interval Twins Kitchen in Hong Kong, which focuses mainly on natural wine. These experiences encourage me to know more about wines so I took the Level 3 course.

I found the French Wine Scholar quite useful and interesting as most of the content is not covered in Level 3. It helps me know more about French wine regions and history, as well as wine style and appellation system. I did recommended this course to some of my friends and my next target will be the Italian wine scholar.