Joyce Leung, FWS
FWS is a perfect combination of history, geography, geology and hard core knowledge of wine growing.

Wine Enthusiast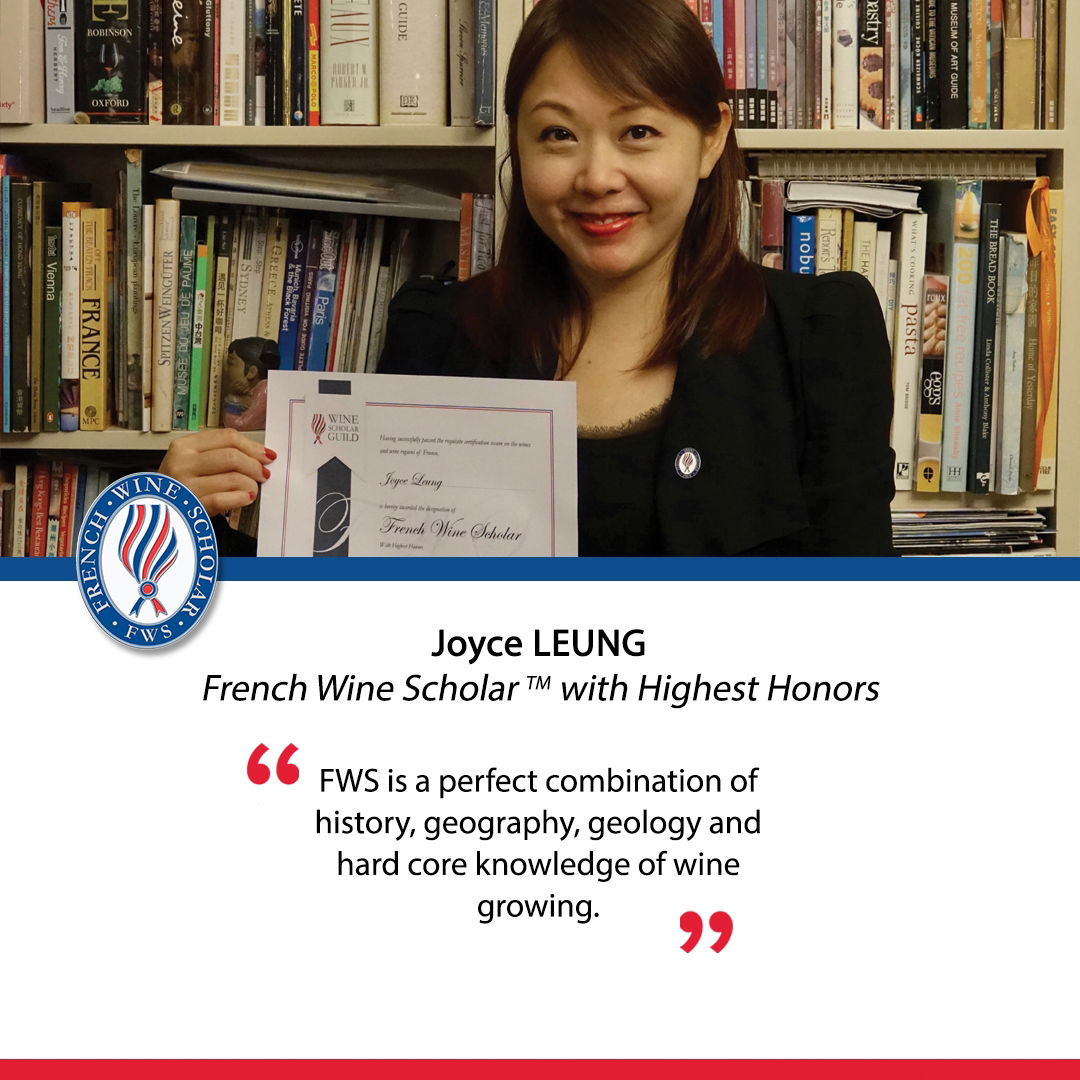 Congratulations to Joyce Leung, FWS, for passing the French Wine Scholar exam with highest honors!
About Joyce:
I'm a wine enthusiast. I want to learn more about what I really like and enjoy.  FWS is my first wine course.

FWS is a perfect combination of history, geography, geology and hard core knowledge of wine growing. I don't plan to become a sommelier so the WSET course does not appeal to me. The Wine Scholar Guild program is an excellent alternative for me.