Richard Milot, FWS
I much appreciated the FWS for its framework, its access to a rich web-based material and its commendable efforts in maintaining an up to date package using authoritative sources.

Wine Professional in Vins Sélect Privée, Montreal based wine import agency.

WSET Level 3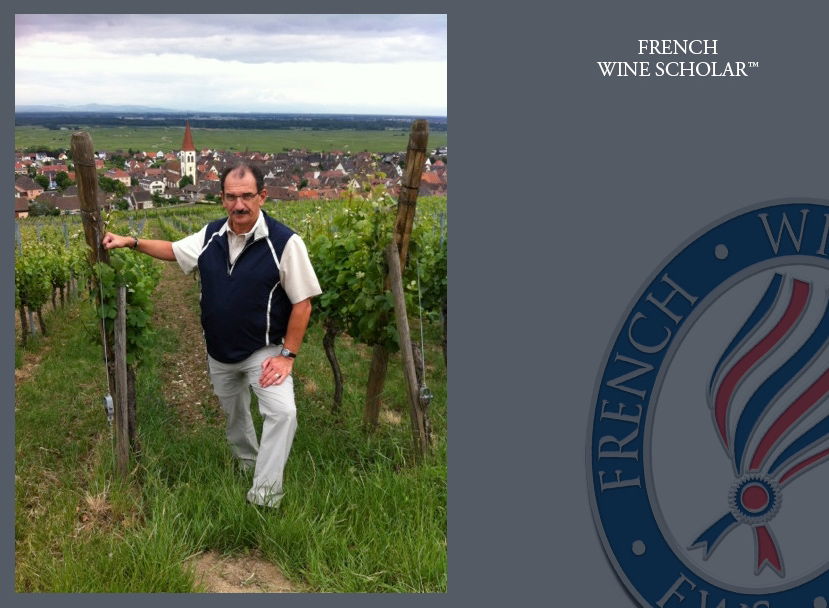 Congratulations to Richard Milot, FWS for passing the French Wine Scholar exam with highest honors (and a perfect 100% score!) at Vendange Institute in Ottawa, Canada!
About Richard Milot, FWS:
The spark came as a young boy at my grand-mother's table where wine was served not poured. Sunday meals where wine pairing was underlined in my wife and I families then fueled a growing interest which never abated when I entered professional life as an officer in the Canadian Army. The thirst for wine knowledge vastly increased over nearly four decades of service and thus upon retirement, I initiated a transition from professional soldier to wine professional and completed in 2014 with distinction the WSET Level 3.  This qualification allowed me to build upon my Algonquin College Sommelier Certification (Ottawa) achieved in 2008 (Best Sommelier Award).

Yet, what always mattered to me is ''boots on the ground''. I was most fortunate to serve for over fifteen years in Europe as a soldier and in Africa as a soldier-diplomat. This unique proximity to venerable terroirs allowed me to fuel my passion, to explore many a vineyard in France, Germany, Hungary, Italy, Spain and South-Africa and develop a profound respect for the vignerons and all those whose life centers on crafting the divine beverage.

My exposure to winemaking, vineyard management, and wine business was shaped and mentored in Alsace thanks to a long and rewarding friendship with the Adam family whose wine history in Ammerschwihr goes back four hundred years. In 2003, I was invited to join the Confrérie St-Etienne d'Alsace, one of France's most venerable wine brotherhoods and since 2005 I am a proud Master of the Confrérie. No surprise then, if I next turn my attention to the WSG Alsace Master Level.

I much appreciated the FWS for its framework, its access to a rich web-based material and its commendable efforts in maintaining an up to date package using authoritative sources. My thanks go to Linda McPhee for her most enjoyable and relevant sessions at the Institute. I have joined forces with Importation Vins Sélect Privée a modest but dynamic Montreal based wine import agency and I remain a humble student of wine working towards becoming a fully certified wine educator.