LO Chi Cheung, IWS
IWS provided me new knowledge that goes much beyond DipWSET.

Wine Enthusiast in Hong Kong

WSET Diploma, CSW, International Kikisake-shi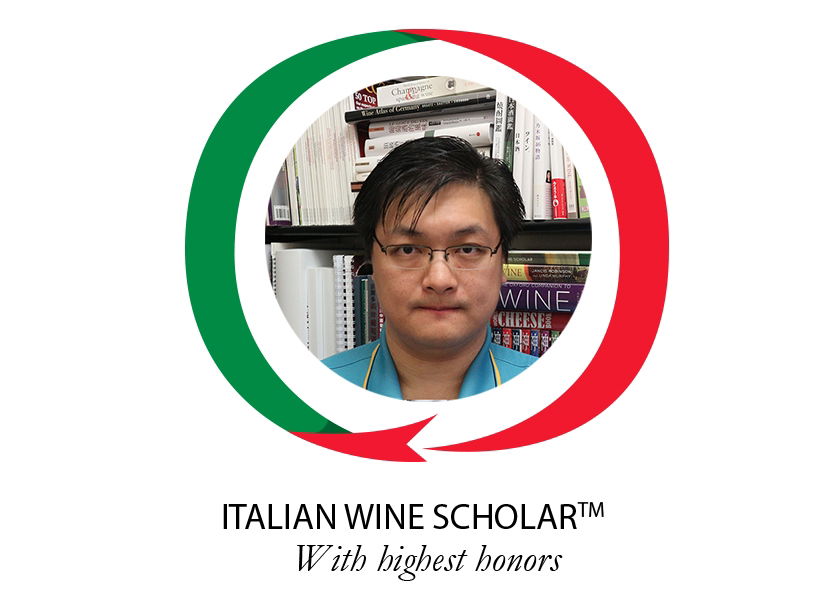 Congrats to LO Chi Cheung, IWS for passing the Italian Wine Scholar exam with the highest honors!
About LO Chi Cheung:
''I love wine. I like sharing my best selections with friends with delicious Cantonese food pairing. I enjoy debating the wines expressiveness, the outcomes of recent vintage weather variations and climate changes.
I am a holder of French Wine Scholar, WSET Level 4 Diploma in Wines and Spirits, Certified Specialist of Wine, International Kikisake-shi, and now Italian Wine Scholar. I finished the IWS, as well as FWS, through distance learning. IWS program helps for an in depth understanding of the facts and backgrounds of Italian wine, especially what may be masked, unavailable, or even misunderstood in the opposite side of the world of the wine growing regions, just like in my home city Hong Kong. For me as a DipWSET holder, IWS may be not a difficult program. However, I can tell the syllabus and study materials are really great. They provided me new knowledge that goes much beyond DipWSET.
IWS is not my goal of wine studying. It is another starting of my Italian wine journey of rediscovery. Now I am so proud to dig out the real gems which are not existed in the market here.''