Marianne Welch, IWS
After taking many other classes I truly believe that the WSG ranks as the number one superior program.

Wine Educator in Utah, USA

WSET level 3, CSW, FWS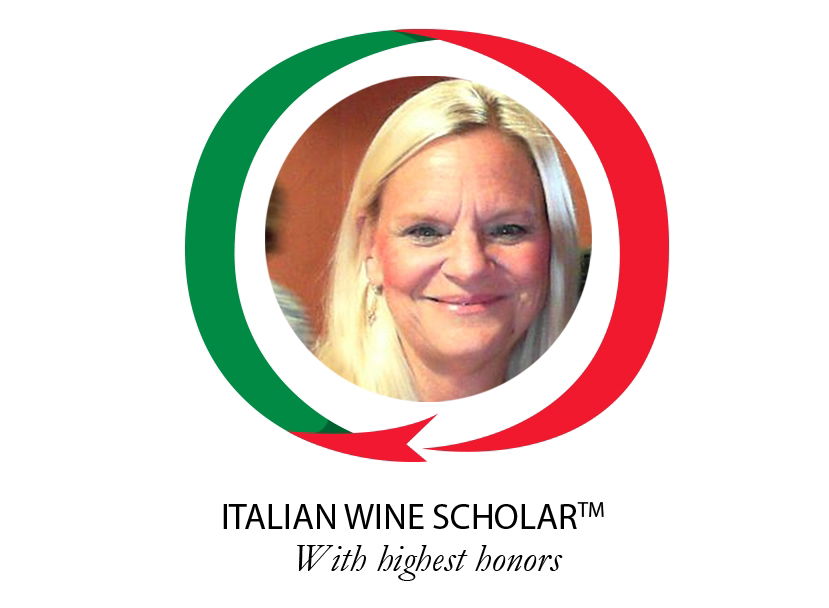 Congratulations Marianne Welch, IWS for passing the Italian Wine Scholar exam with the highest honors!
About Marianne Welch:
Marianne is a wine educator that has a great passion for enjoying and teaching wines from around the world.  Her focus leans towards Old World Wines with a special appreciation for French and Italian wines.  She plans to continue educating others in the understanding and appreciation of wine through offering classes at various locations. 
Marianne has completed her Burgundy Masters, is a FWS and a IWS. She past all exams with honors and highest honors.
Marianne is also a Certified Specialist of Wine (CSW) and plans to pursue her CWE soon. She has hopes to take the upcoming Spanish Wine Scholar class as well as completing several other Masters Classes with Rhone and Bordeaux being at the top of the list.
Marianne has also past the Court of Masters pre-Sommelier class and plans to take her Sommelier Certification Exam in 2018.
Marianne also holds a certificate in Viticulture from Washington State University and will receive her Enology certificate in March of 2018.   She has competed the WSET advanced level 3 from the Wine and Spirit Trust.   She also has completed year 1 of the AWS wine judging program.
Marianne started the first AWS Chapter in Utah and is the Chapter Chair for the Northern Utah Chapter.
Her dream is to participate in the Burgundy Wine Tour within the next couple of years.

The Italian Wine Scholar program as well as the French Wine Scholar is of the highest caliber. It goes beyond expectation in its detailed delivery. The staff support is phenomenal with immediate responses to questions. Both programs are highly recommendable for anyone interested in learning about wine whether as an enthusiast or as a professional preparing for exams in other areas.  After taking many other classes I truly believe that the Wine Scholar Guild ranks as the number one superior program.