Mary Kirk-Bonnet
Celine Camus
Top Exam Scorers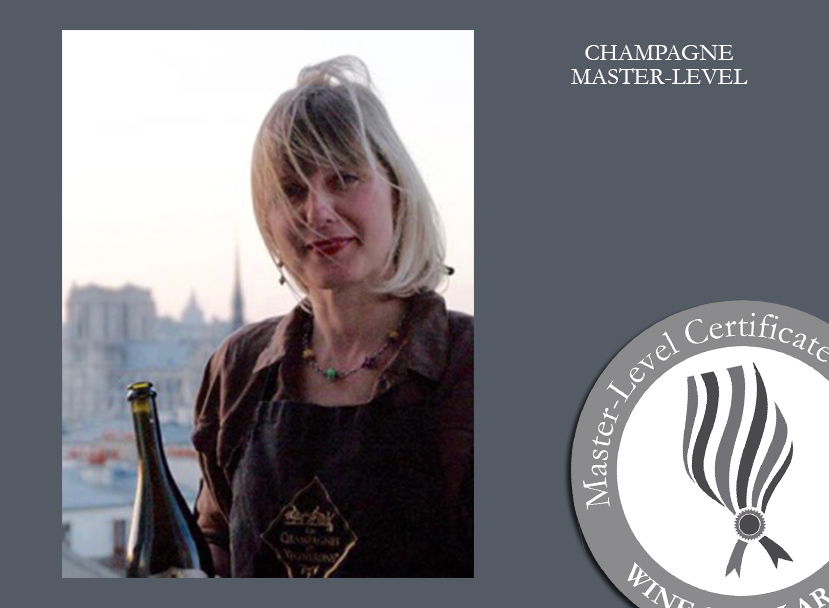 Congratulations Mary Kirk-Bonnet for successfully passing the Champagne Master-Level exam with honors!
About Mary:
''I operate my own wine services company leading wine tasting classes and events for wine novices, amateurs and students; planning and leading wine tours for private customers and wine tour companies and also providing French/English wine language services to wine professionals.
I have always been passionate about wine…and am thrilled to be working in this field.  It all started at a young age when I was dazzled by the dark red liquid that my French mother served with the family meals (as children we were allowed to smell the aromas!). Since then, it has been never-ending journey of discovery, formal education and most of all, sharing the pleasure of wine with others.
I passed the WSET Level 3 Award in London and also earned the Diploma and Title of Sommelier-Conseil here in France.
I'm not enrolled in other wine certification programs at the moment but I'm looking forward to continuing with the ML programs of other regions. I found that the ML Champagne program was excellent, very thorough. It not only allowed me to consolidate my previously acquired knowledge on Champagne, but to also gain a new depth of expertise and understanding of the subject.
Passing the ML program will help me be more confident and precise when working with wine professionals in Champagne. It will also be invaluable to me when helping others learn about the Champagne region, whether in a class setting or with clients that I bring to this fascinating region.''