Bordeaux elected Top City in the World to travel to for 2017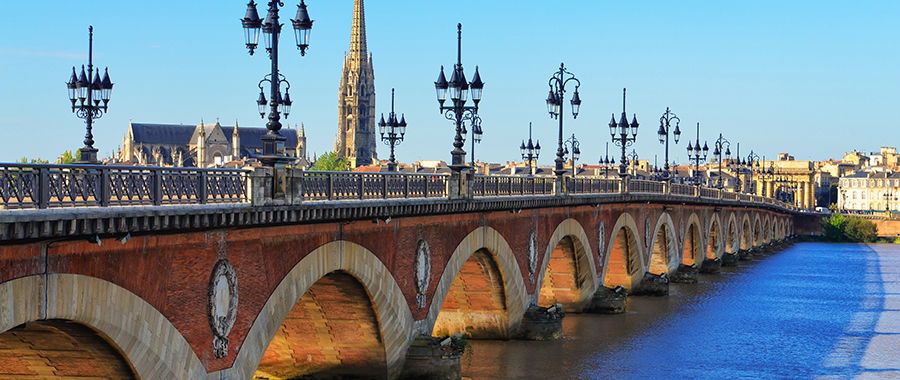 Lonely Planet has released their Best in Travel 2017 guide about THE places to visit in the next year…and Bordeaux tops their list as the No. 1 city destination in the world!
Bordeaux contains more preserved historical buildings – such as Place de la Bourse – than any city in France aside from Paris © Justin Foulkes / Lonely Planet
Lonely Planet cites the reasons why 2017 will be the perfect time to visit Bordeaux.  First, there is the new high-speed train line, scheduled to be completed in 2017, that will connect Paris to Bordeaux in only two hours.   There is also the recent opening of La Cité du Vin, an impressive, new cultural facility devoted to wine. Add to that Bordeaux's renovated in-town Garonne River waterfront, the emerging gastronomic food scene and of course...the wine…what more could a wine-lover want?!
Bordeaux is indeed a unique place to visit, and one of its main attractions cited by Lonely Planet is La Cité du Vin, a spectacular world-class monument to wine. From the outside, its bold, architectural design evokes wine swirling in a glass, the turns and eddies of the Garonne River and the knotted curves of old vines. Once inside, La Cité du Vin brings alive the world of wine through cutting-edge, immersive and sensory display experiences. 20 main themes including the World Wine Tour, the Terroir Table, the Metamorphoses of Wine and The Five Senses in Wine allow visitors to embark on a comprehensive tour of wine and the history and culture which surrounds it.  The visit culminates with the tasting of a glass of wine served in the 8th floor Belvedere with its stunning 360° views of Bordeaux.
The Wine Scholar Guild couldn't agree more that Bordeaux deserves its spot as a top travel destination, especially for its community of wine professionals and wine lovers. In fact, the 2017 Bordeaux wine tour accommodation is located in the city so that our tour participants will have plenty of time to discover and explore Bordeaux, when back from visiting the surrounding vineyard areas.
Yes, Bordeaux has much to offer: its elegant and eye-pleasing architecture, great wine bars tucked away in the historic town center, lovely outdoor terraces facing the river with amazing selections of wines by the glass, not to mention its top-notch restaurants.  You'll not want to miss Bordeaux in 2017!
Access Your Free French Wine Scholar™ Chapter Now!
Tagged Under