The red wines and gravel soils of the Friuli Grave DOC
Maurizio Broggi
Tasting & Trends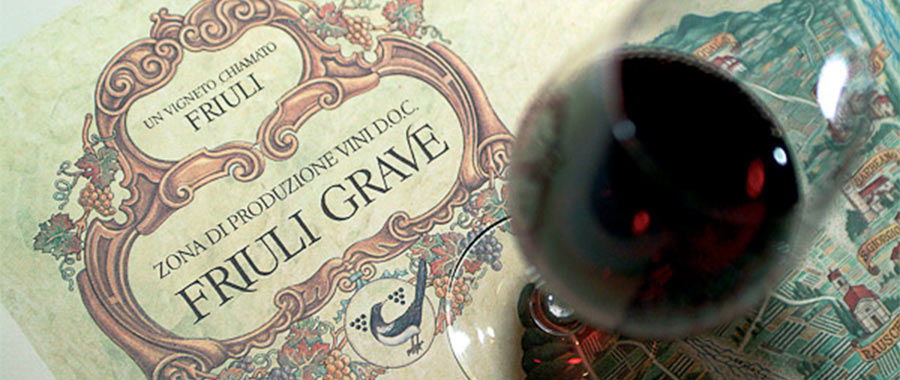 Friuli Grave DOC
Friuli Grave DOC

Friuli Grave was previously called Grave del Friuli but is often simply referred to as Grave. This is the largest DOC, both in terms of area under vine and in production. It accounts for more than one-third of Friuli's total wine production.
Like Graves in Bordeaux, the word "grave" is derived from the gravelly soil that characterizes the area. Vineyards are interspersed with magredi—flat expanses where low grasses grow on arid beds of gravel and pebbles. The vineyards in Grave are typically bordered by hedges, a distinctive feature of the viticultural landscape.

This DOC occupies the majority of Friuli's central plain and is administratively located within the provinces of Pordenone and Udine. The appellation is bisected by the Tagliamento River, Friuli's largest and most important river.
Due to the sheer physical size of the DOC, there is a certain level of climatic variation within the appellation. The northern section is cooler due to the proximity to the Alps, while the southern section is warmer due to the proximity of the Adriatic.
Most of the vineyards lie on a flat alluvial plain, though the appellation does include a small hilly area (a glacial moraine) in the northeast. Soils are comprised of sand and gravels with a high limestone content. The texture of the soil changes, however, from north to south. There is more gravel in the north; finer textured soils in the south (due to a higher proportion of sand, silt and clay). Overall, the soils are excessively well-drained and consequently, irrigation is a necessity. On the plus side, these stony-gravelly soils reflect light onto the vines during the day and absorb and redistribute heat to the vines in the evening. This assists in ripening.
The Friuli Grave DOC is predominantly planted to red varieties. Merlot is the main red grape, followed by Cabernet Franc, Refosco dal Peduncolo Rosso and Cabernet Sauvignon. These wines can be produced as single varietals or blends. Although a large proportion of wine is made and sold in bulk as fruity, easy-drinking, everyday wine, there are also high-quality producers who make more structured and concentrated reds aged in barrique.


White wines are produced in a fresh, aromatic style, mainly from Friulano, Pinot Bianco, Verduzzo Friulano, Pinot Grigio, Chardonnay and Sauvignon Blanc. Sauvignon Blanc and Pinot Bianco are able to perform exceptionally well on these gravelly soils.
The range of styles allowed under the Friuli Grave DOC is quite wide and includes spumante, frizzante, novello and riserva options.

Picture Credits: Consorzio Tutela Vini Doc Friuli Grave
Want to receive a free Italian Wine Scholar™ sample chapter?
Complete the form below for
more information and receive a
FREE sample chapter