The 2019 Vintage in France, by Andrew Jefford
Andrew Jefford
Tasting & Trends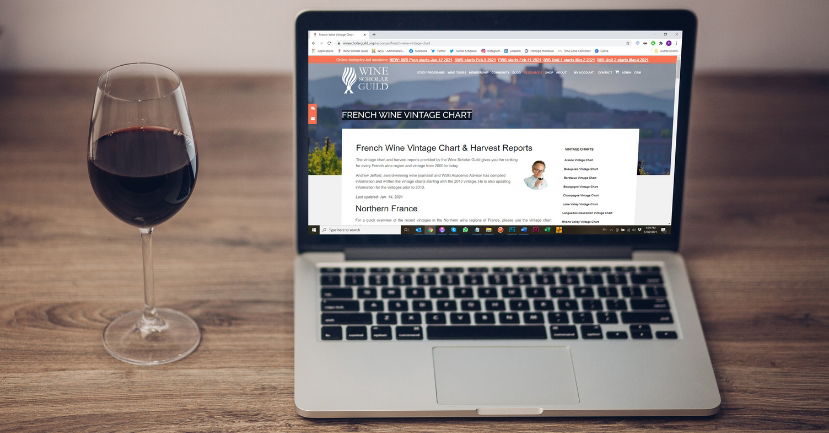 Andrew Jefford, award-winning author and columnist in every issue of Decanter and World of Fine Wine, Co-Chair Decanter World Wine Awards; Vice-Chair Decanter Asia Wine Awards as well as Wine Scholar Guild Academic Advisor, gives us his insight about the 2019 vintage in France.
The beat goes on. The 2019 vintage in France marked five continuous years (since 2015) of warmer-than-average weather. Global warming is with us and accelerating – but so far, for the wine growers of France, it has been merciful.
If 2019 is to be bracketed with any of those other five years, then it would be 2016. As in 2016, growers continually refer to freshness in their vintage notes; the brilliance of 2019's quality potential, indeed, lies in its combination of density, structure and succulence with that freshness. Given that France smashed, pounded and pulverized its own 2003 heat record at the end of June 2019 by almost 2°C, a colossal margin; given that the heatwave was uniform across the country; and given that it was just one of two heatwaves (the other came in July), this seems a puzzle. Where is the heat exhaustion, the raisiny fruit and the weird balances of 2003 in 2019? Nowhere to be seen. Why not?
There are a number of causes. One significant factor was that spring 2019 was rather cool, and April in particular very wet. May, too, was cool and wet, and in many regions this unsettled weather disrupted flowering: one reason among several why France's overall harvest total is down by 15 per cent on the (generous) 2018 total. This cool, damp start (many regions were 10 days behind their seasonal averages at flowering) actually proved to be an advantage when fierce summer heat kicked in later in June.
The fact that the fiercest heat spike came at the end of June, long before véraison, was even more important: it challenged vine performance and sometimes prematurely terminated bunches, but didn't 'cook' the fruit and create a legacy of jammy flavours. The later July heat spike, too, didn't dramatically affect fruit quality but rather shut down maturation for a while. Post-véraison, by contast, the weather in most regions was near-ideal, with August rains often proving immensely beneficial. Cool night-time temperatures as August wore on, and through what was often a very beautiful first half of September, also helped preserve freshness. Wine growers are much more wary about summer heat, finally, than they were back in 2003, the heyday of leaf-thinning, so the canopies were better able to withstand the onslaught from above.
2019 was still a growing season with some heart-stopping moments, though. Apart from the heat spikes, there were spring frost issues for the Western Loire, Champagne and Alsace, hail storms in the Côte de Beaune and catastrophic hail storms in Beaujolais and Crozes-Hermitage. It wasn't a great botrytis year in either Sauternes or the Loire. The fierce heat and consequent drought certainly cut yields beyond the legacy of indifferent flowering, and meant that strict harvest sorting was obligatory. All in all, though, this was a much, much better vintage than growers had the right to expect. It may even, with time, prove to be one of the great vintages of legend.
Also view our French Wine Vintage Chart and detailed Vintage Reports for all French wine regions HERE. They have just been updated by Andrew Jefford and now include the 2019 vintage!
Access Your Free French Wine Scholar™ Chapter Now!