The Ten Best Spanish Red Wines: A Beginner's Guide
Kirra Barnes
Wine Education & Careers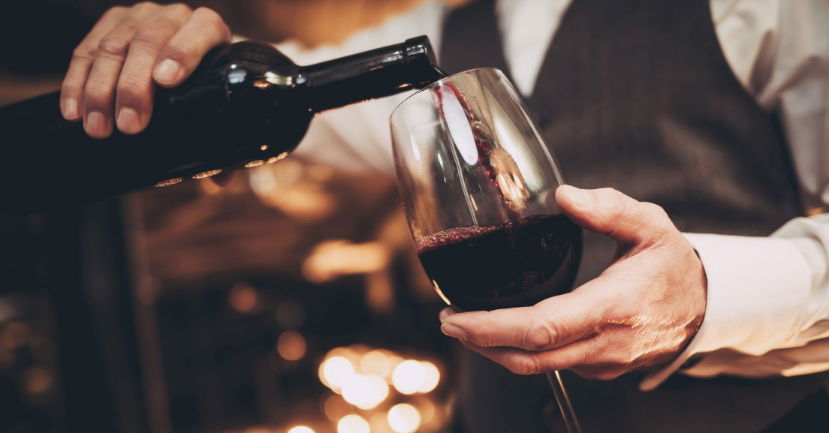 Spanish red wines get a lot of press for being good values, but shopping in the Spanish wine aisle can be as daunting if you aren't sure what grows where within the world of Spanish wines.
Many of Spain's best red wines are labeled with the name of the wine appellation, rarely by grape variety. At its most simplistic, Spain can be divided into three "bands" for red grape varieties and wines. The Tempranillo grape variety excels in wines from central and northern Spain, Garnacha in wines from northeastern Spain and Monastrell in southeastern Spanish wines.
If you've ever felt completely overwhelmed while browsing an Spanish wine section, knowing just a few key wine names will help keep your shopping trip focused and ensure that you have the perfect wine to drink at a moment's notice.

Two Spanish red wines to buy for special occasions


1. Rioja Gran Reserva
Perhaps the most famous of all Spanish red wines, Rioja Gran Reserva is the pinnacle of the Rioja appellation. Aged for a total of five years before release, these wines are usually based on the Tempranillo variety. Rioja Gran Reservas have savory characteristics of leather and spice and exemplify the effect wood-ageing has on wine.
2. Vinos de Pago
Vinos de Pago is a relatively new category of Spanish wine. This designation is awarded to single estates of particular distinction. Currently 14 vineyards have been recognized. Some lie within existing appellations, some do not—but all offer quality wines with superior reputations.

Two Spanish red wines to save for a few years


3. Priorat
Catalonia's Priorat appellation is one of two wine regions (Rioja is the other) given Spain's top regional designation of DOCa. Largely based on Garnacha (Grenache) and Cariñena (Carignan), these are rich, dense and powerful red wines.
4. Ribera del Duero
To the south of Rioja, the Ribera del Duero winegrowing area also crafts top-notch red wines from Tempranillo. These are intense, structured wines suitable for ageing.

Two Spanish red wines to buy for next month


5. Monsant
The Monsant appellation is adjacent to Priorat and also focuses on red blends of Garnacha and Cariñena. This area is known for having old vines and while very similar in nature to the wines of Priorat, are often offered at value prices.
6. Toro
Toro is another of Spain's Tempranillo appellations and is known for deeply structured, tannic red wines. Recent investment has made this area one to watch.  

Four Spanish red wines to buy for tonight


7. Jumilla
Jumilla is Spain's best-known appellation for the Monastrell (Mourvèdre) grape variety. These are ripe, juicy and crowd-pleasing red wines at terrific price points.
8. Valdepeñas
The centrally located Castilla-La Mancha is Spain's largest winegrowing area. Though vast amounts of grapes are grown for brandy production here, it also a rugged frontier of experimentation. The Valdepeñas DO is particularly well-known for quality red wines from Tempranillo and international varieties including Cabernet Sauvignon.
9. Rioja Crianza
While waiting for Rioja Gran Reservas to age, the region's Crianza level is a fantastic "Tuesday" wine. Wine made under this designation is mandated to age for just two years (including one year in oak). These are easy-drinking, delightful wines of great value.
10. Bierzo
Bierzo is lesser-known than some of the other Spanish red wines listed here, but is an appellation worth seeking out. Primarily made from the Mencia (the "c" is pronounced as "th") variety, these are interesting, earthy reds that pair nicely with roasted meats.
Spain's reds are generally powerful, expressive wines that offer way more than just value. They also express terroir in a way that really puts the feel of this largely hot and dry country into the glass. Close your eyes while you sip and instantly be transported to this dynamic and unique wine country.
Want to receive a free Spanish Wine Scholar™ chapter?
Complete the form below to receive your FREE chapter