What's new with Italian wine DOCs and DOCGs
Kevin Day
Wine Education & Careers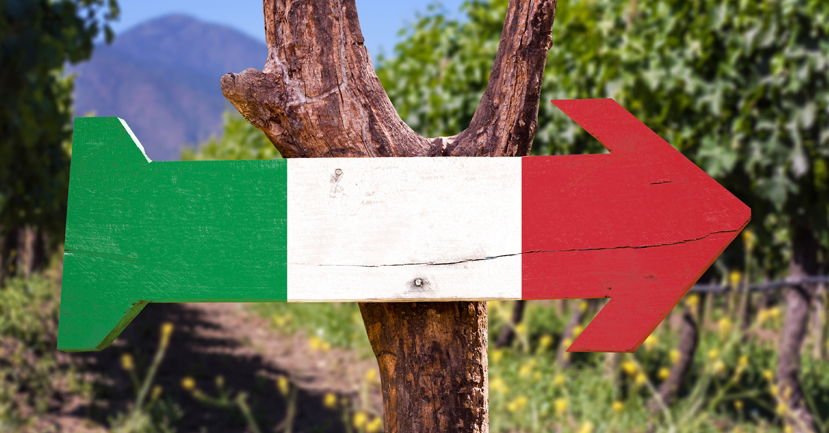 Learning Italian wine inside and out can be a thrilling experience, but it can also be confounding. The wrinkles in Italian wine law are numerous, and staying on top of the latest modifications to DOC and DOCG regulations can feel as time consuming as the slow train from Naples to Sorrento.
Fortunately, we have Maurizio Broggi on our side. As Education Director for the Italian Wine Scholar® program, he stays in close contact with Italy's innumerable consorzi to learn about trends in the vineyards and wineries, as well as changes to their regulations — all so he can keep our education materials up-to-date.
"I developed the Italian Wine Scholar program," says Broggi. "And in order to provide the most up-to-date content to our students, we have to stay on top of what is happening in the ever changing world of Italian wines."
I sat down with him recently to discuss some of the biggest changes to Italian wine law in the past two years. The timing was perfect: just the day before, the Consorzio Tutela Vini Valpolicella announced a major change to the blending guidelines for the region's red wines.
Valpolicella: A More Open Blend
On August 26, the Consorzio Tutela Vini Valpolicella made it official that producers in Valpolicella can now use a larger percentage of Corvinone in their blends for Valpolicella, Valpolicella Ripasso, Amarone della Valpolicella and Recioto wines.
"Corvinone has become increasingly more important in the last few years. It is a powerful grape and provides spice and structure to the blend." says Broggi. "Compared to Corvina, Corvinone is less prone to water stress and to the fungal disease esca," adding that, like many corsorzi around Italy, producers in Valpolicella are trying to adapt to climate change.
Corvina, on the other hand, has long been celebrated for its delicate tones of sour cherry, violets and herbs, and its thick skin makes it ideal for the appassimento method — an essential step in the making of Amarone and Recioto della Valpolicella.
Previously, the blend allowed for only a maximum of 50% Corvinone, with 45-95% of the blend relying on Corvina. Now, Broggi says, the two grapes are on equal footing, with producers able to make nearly-varietal wines of either. "They changed the rule so that now you can use Corvina or Corvinone from 45 to 95%."
The consorzio also approved other important new guidelines, such as reducing the maximum residual sugar for Amarone from 12 g/L to 9 g/L. Also, vineyards for the production of Amarone must now be at least four years old, and Ripasso must now include 10–15% Amarone. Finally, for the wines of Valpolicella DOC, the use of screw caps is now allowed.
The New Soave Cru
In a bid to officially regulate the name of historic vineyard sites in Soave — and to tap into market demands for single-vineyard wines of distinction — the Italian Ministry of Agriculture honored the proposal of the Consorzio di Tutela del Soave to geographically define 33 crus, officially known as 'unita' geografiche aggiuntive' (additional geographic units).
"The main reason for this change was to finally recognize those vineyards that have historically produced wines able to express the character of specific sites," notes Broggi. "The project for the recognition of the crus of Soave originally started in 2000 when the Consorzio conducted a complex process of zonazione (zoning) of the Soave vineyards"
The crus — which are confined to the region's hills and cover less than 40% of the acreage under vine in Soave — include already recognized top vineyard areas such as Foscarino, Castelcerino, Froscà, Monte Grande, Carbonare and Monte Calvarina.
The Heartland of Prosecco Becomes a UNESCO World Heritage Site
In mid-summer, UNESCO announced two new World Heritage Sites: the 20th century architecture of Frank Lloyd Wright, and Le Colline del Prosecco di Conegliano e Valdobbiadene in Veneto. This news comes as no surprise to anyone who has visited the vineyard-draped hills of Conegliano and Valdobbiadene. The verdant pre-Alp hogbacks have supported viticulture on their steep slopes for centuries, and the recognition is sure to bring an influx of tourists.
"It is one of the most beautiful areas in all of Italy," says Broggi. "And this will definitely bring more people to the area."
But, Broggi cautions, producers in the area still have a lot of work to do to differentiate the Conegliano Valdobbiadene Prosecco Superiore DOCG and its wines from the broader category, Prosecco DOC, which are vastly different from a quality standpoint. "They still have to work twice as hard for people to understand the differences," he says.
Perhaps encouraging more tourism with this designation will help shed light on the different zones. However — as winemakers in the Langhe Hills, another recent UNESCO World Heritage Site, discovered — more tourists and more investment can be a mixed blessing. Prosecco lovers will be keeping a close watch on whether tourist congestion and possible increased land values alters the scene.
Get Ready for Monferrato Nebbiolo
Monferrato is one of Italy's largest and most complex viticultural areas. Best known for Moscato and Barbera, the area has also given rise to numerous varietal wines made from Ruché, Brachetto, Freisa, Grignolino, Cortese and Dolcetto — all of which have been recognized with their own DOC and, in some cases, DOCG.
But until now, Piemonte's greatest red grape — Nebbiolo — has been largely absent from the labels of Monferrato wines. Varietal or near-varietal Nebbiolo wines had to be shoehorned into a generic category of Monferrato Rosso. A new designation, called Monferrato Nebbiolo DOC, will take effect with this year's vintage, and promises yet another dimension to the beloved grape's spectrum of flavors and tones.
Broggi adds that the increased market demand for Nebbiolo — and in particular the financial success of the Nebbiolo Langhe category — prompted this modification.
Another big change in Monferrato will be coming soon, as the Canelli subzone of Moscato d'Asti will likely be separated into its own DOCG in the next few years. Broggi reports that the consorzio approved the request and it now stands with the national government for approval.
Tullum Upgraded to DOCG
Not all of the news is in the north! Many Italian wine watchers were pleasantly surprised in early July when Abruzzo's Tullum DOC (also known as Terre Tollesi) was quietly elevated to the prized DOCG category.
Broggi notes that this change caught many off guard because the DOC is very small and only actively used by three producers. The DOCG area under vine is just 18 ha (44 acres), but the consorzio believes the DOCG will attract more producers and investors to take advantage of the viticultural potential of this area.
The enhanced appellation will focus on a Rosso made from Montepulciano (minimum 95%) as well as a Riserva with a minimum of two years aging with a minimum of six months in wood. There will also be a DOCG-level Passerina and Pecorino, as well as a sparkling wine category.
The Tullum DOCG will appear in the market with the 2019 vintage releases, unless a 2018 wine meets the new DOCG criteria.
Looking Ahead...
All of these changes have kept Maurizio Broggi busy for sure. As he looks ahead, he notes that Italian wine students will want to keep an eye on some possible new developments in northeastern Italy.
For instance, the consorzio for Collio DOC has been pursuing DOCG status for a few years now, and the pedigree of the wines leaves no doubt that the change would be deserved. Furthermore, in 2018, a small group of historic producers in Oslavia — a small row of hills lining the Slovenian border — proposed the DOCG status for Ribolla di Oslavia. The group of six — which includes the famed winery Radikon, but not the equally esteemed Gravner — is looking for official recognition for their orange wines made from Ribolla Gialla. There will be more to come in the near future on this situation.
And lastly, back in the land of Prosecco, there is a lot of talk about adding a category for Prosecco rosé. This is like watching two runaway trains on the trend track hitching together: Prosecco's increased popularity in recent years has only been rivaled by that of rosé internationally. So why not put them together? Glera — the principal grape of Prosecco — is a white grape, and under the proposed Prosecco rosé, a portion of 15% Pinot Nero would be included. But getting consensus on production methods, yields and technical qualifications for the category is expected to take some time to pan out.
Want to receive a free Italian Wine Scholar™ sample chapter?
Complete the form below for
more information and receive a
FREE sample chapter