The white blends of Friuli
Maurizio Broggi
Tasting & Trends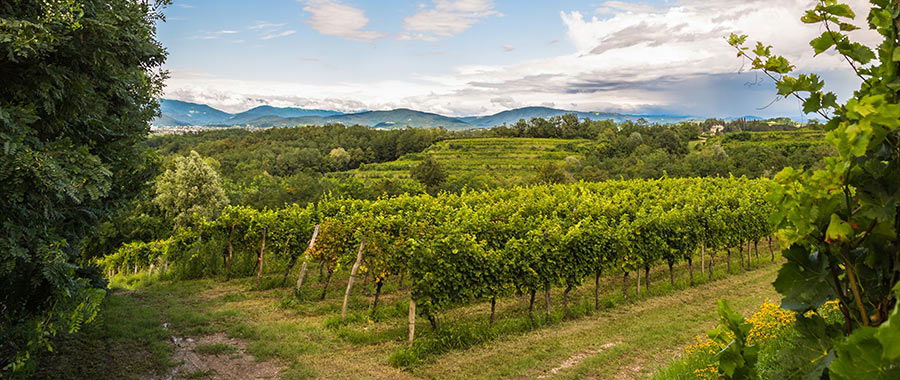 Friuli Colli Orientali
The Super-Whites of Friuli

In the late 1970s, the producer, Jermann, created Vintage Tunina, a complex blend of native and international white grapes that became iconic among Friuli's superior white blends. Throughout the 1980s and 1990s, Jermann inspired several other Friuli producers, particularly in the DOCs of Collio and Friuli Colli Orientali.
This new concept of the super-white blend raised the bar of white wine production in Friuli (and in Italy), giving voice to Friuliano, Ribolla Gialla, Malvasia Istriana, Picolit, Chardonnay, Sauvignon, Riesling, Pinot Bianco and Pinot Grigio—often in combination.

The super-whites of Friuli represent some of the most complex and structured white wines produced in Italy today. They can be broadly divided into two main categories: intensely aromatic, racy blends fermented in stainless steel, and richer, barrel fermented and barrel aged blends that sometimes incorporate late-harvest fruit to add more depth and complexity. Both styles of super-whites tend to have longer ageing potential.

The majority of the super-whites are usually labelled under the bianco category within the DOCs of Collio, Friuli Colli Orientali and the Venezia Giulia IGT.
Want to receive a free Italian Wine Scholar™ sample chapter?
Complete the form below for more information and receive a FREE sample chapter.