Advanced Food and Wine Pairing
Learn the science and art behind perfect pairings with five internationally-acclaimed Master Sommeliers.
Join anytime and catch up on replay
This seven-part online series is designed to surprise your tastebuds and fire up your creative mind as you experiment alongside some of the best-honed palates in the industry.

Your host and lead instructor, Evan Goldstein, Master Sommelier, leads the first three sessions on the fundamentals of wine and food pairing covering topics such as cooking with wine, using bridge ingredients and pairing wine with non-western cuisines, among others. The lectures will be accompanied by practical "taste-alongs," with an optional tasting kit (to be purchased separately) or using a list of recommended wines to purchase on your own.
The final four sessions allow you to put your newly acquired skills to the test. Master Sommeliers will ask you to identify the best wine matches for dishes ranging from bistro to gourmet with live online polls tallying your collective choices. The test comes first, the lesson and the "why" come after!
The program includes preparatory reading materials and recorded webinars with supporting reading assignments. All lie There is no final examination.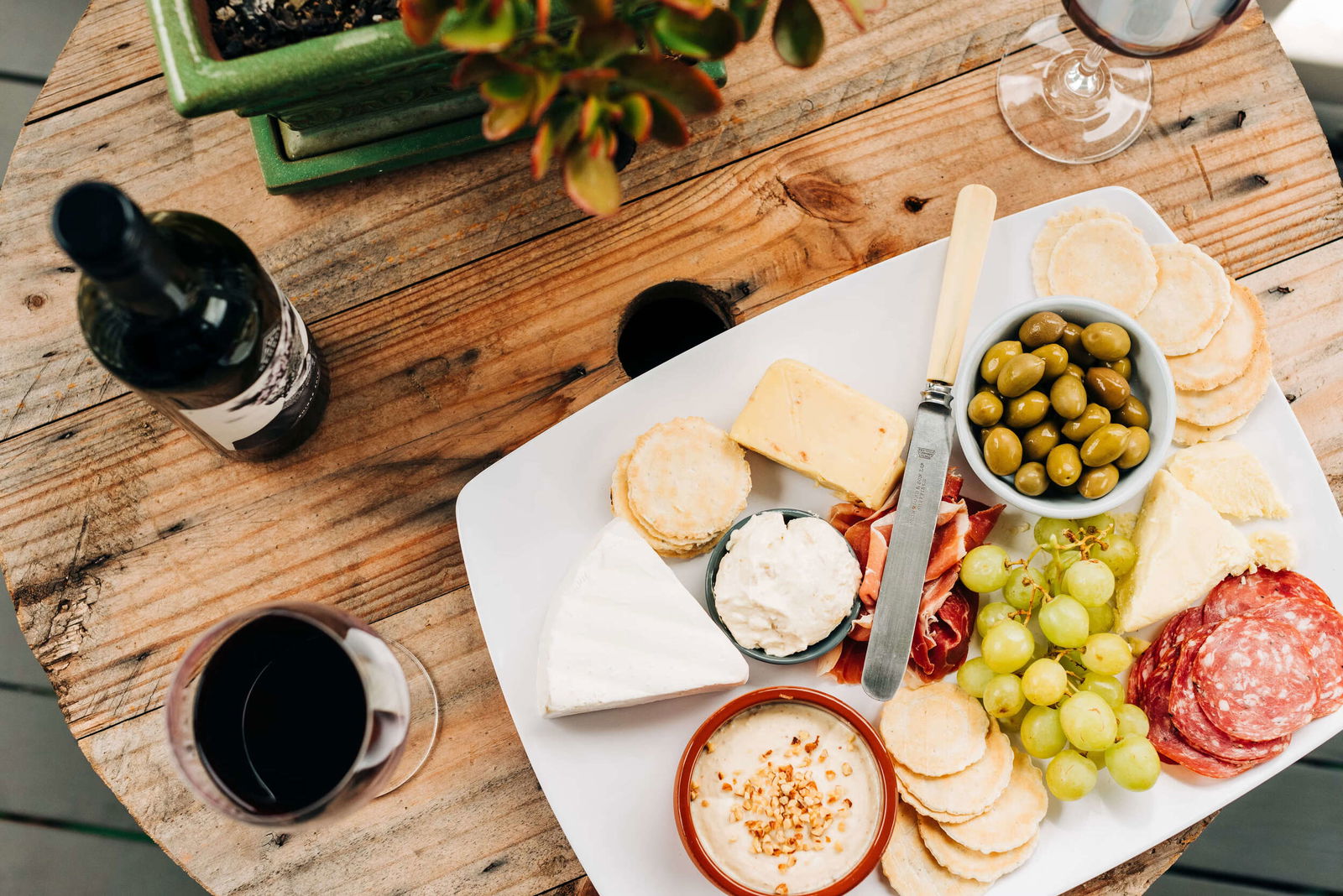 This course takes place over 7 class sessions: three lectures, and four workshops. All live sessions are recorded and available for replay viewing for one year. You may enroll anytime and catch up with recorded webinars, even if the live classes are finished.
Live classes start at 12:00 noon EST/6 pm CET and are recorded for on-demand replay. The first three sessions last for approximately 1 hour and the four "Simmering Sommeliers" sessions last for around 45 minutes each. Students who join after the official start date may catch up with the recorded sessions.
| | | |
| --- | --- | --- |
| | The Fundamentals of Food & Wine Pairing: Evan Goldstein MS | |
| | Adding the "Secret Sauce" to Pairing: Evan Goldstein MS | |
| | Putting Theory to the Test: Application of Lessons Learned: Evan Goldstein MS | |
| | Simmering Sommelier Session 1: David Glancy MS | |
| | Simmering Sommelier Session 2: Virginia Philip MS | |
| | Simmering Sommelier Session 3: George Miliotes MS | |
| | Simmering Sommelier Session 4: Chris Gaither MS | |
Embark on a transformative wine journey with Evan Goldstein MS, featuring comprehensive lectures and interactive workshops with Master Sommeliers. You'll get year-long access to course content and recorded webinars.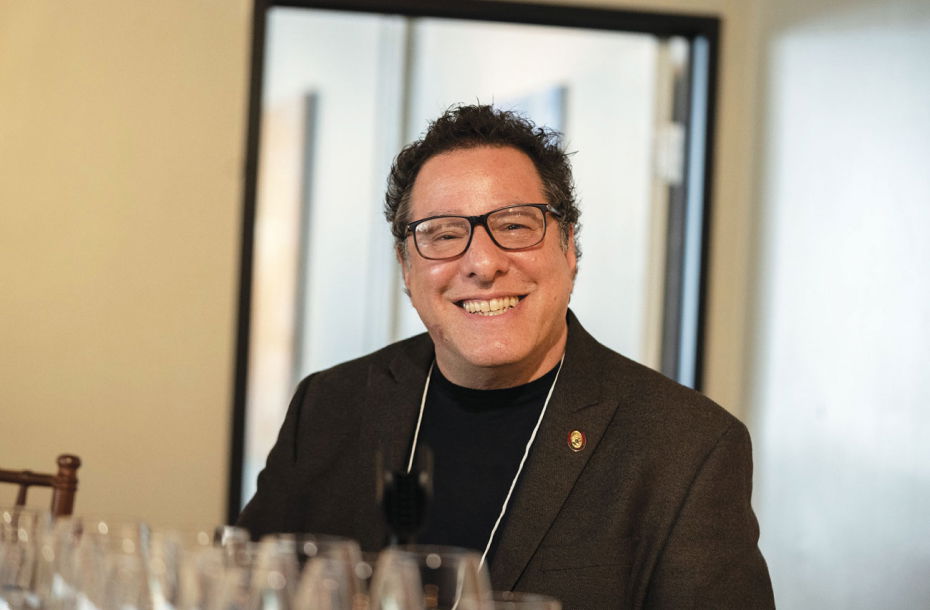 Three lectures with Evan Goldstein MS
Dive deep into the fundamentals of wine and food pairing with Evan Goldstein, Master Sommelier. Discover the art of cooking with wine, and explore diverse cuisines and their perfect wine complements.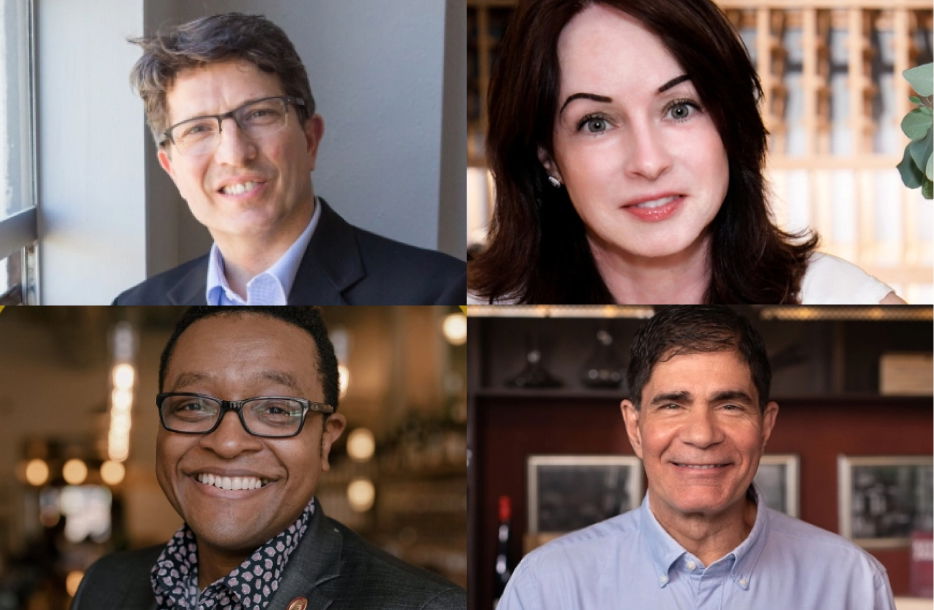 Four workshop sessions with Master Sommeliers
Test and enhance your pairing skills through challenges set by leading sommeliers. Participate in live polls and gain insights into why certain pairings work best.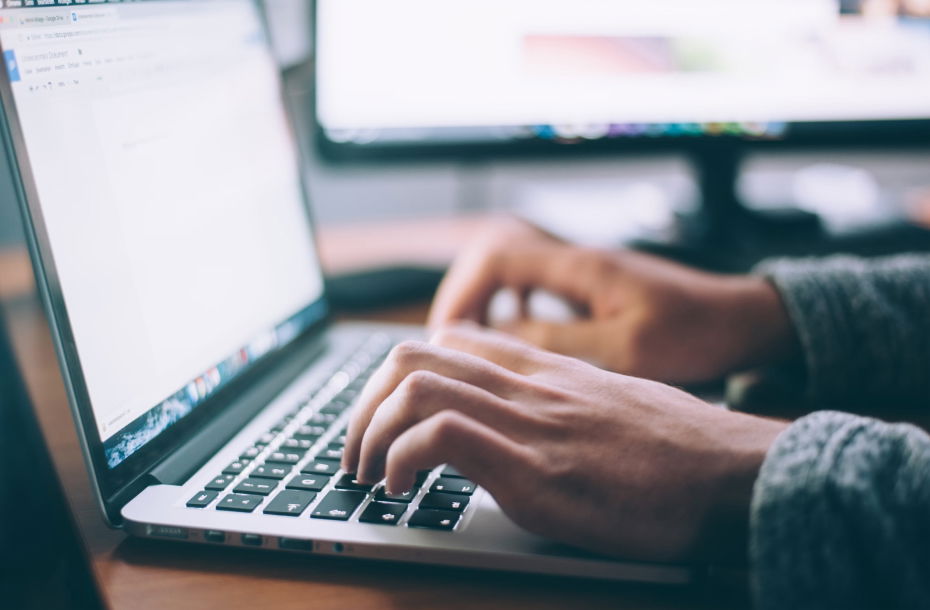 One-year access to course content and recorded webinars
Revisit the sessions at your own pace, access study materials, engage in the online community, and deepen your understanding through Q&A spaces.
Key principles and concepts behind food and wine pairing
How to create perfect pairings and the "why" behind the theory
Practical application of the lessons learned
Real-life tips and tricks from Master Sommeliers
The ability to speak intelligently about the building blocks of successful food and wine pairings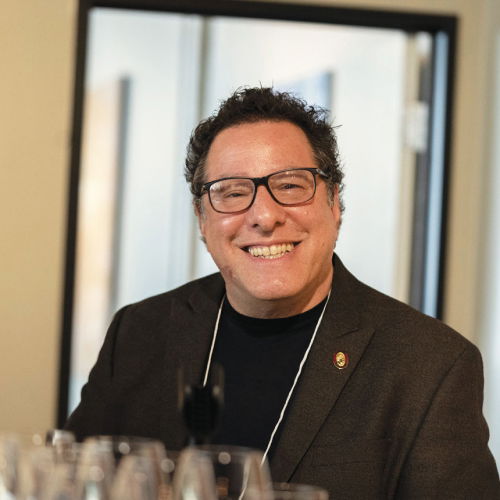 SESSION 1 – The Fundamentals of Food & Wine Pairing
With Evan Goldstein, Master Sommelier
Theory and core principles of what pairs with what and why
The difference between pairing wine with food vs. food with wine
The keys to wine and food including five keys for wine and three keys for food
Practical application: "mapping" wine and the key elements of pairing via three examples
Strategies for analyzing menus and dishes using the "three-highlighter technique"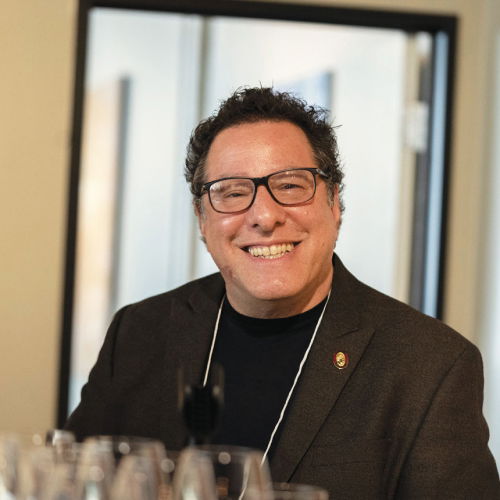 SESSION 2 – Adding the "Secret Sauce" to Pairing
With Evan Goldstein, Master Sommelier
How to enhance the food, the wine and both
Focus on advanced issues:

Theory of bridge ingredients
Pairing foods with aged wines
"Going Native" – wine and foods from the same place: what grows together, goes together
Pairing wine with cuisines without western traditions

Cooking with wine
Desserts and dessert wine
Practical application: three wines, three foods, three principles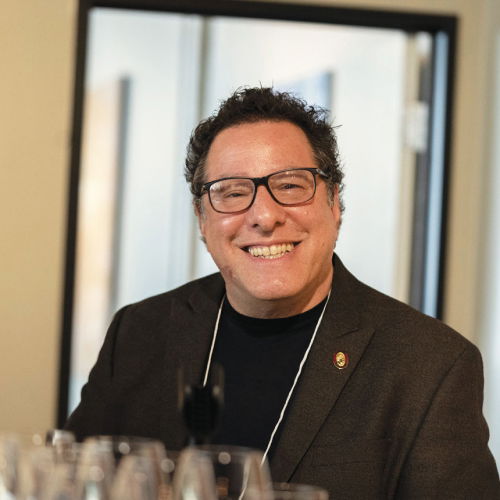 SESSION 3 – Putting Theory to the Test: Application of Lessons Learned
With Evan Goldstein, Master Sommelier
Evan puts you to the test by applying newly acquired skills from week two to an interactive challenge. This will include a lightning round "quick fire challenge" pairing of menus and wine lists.
Homework: application of theory
Participants will be able to interact with Evan on their food and wine pairing assignment
"Three highlighter technique" applied: menus and wine list pairing pointers
Discussion on pairing sparkling and sweet wines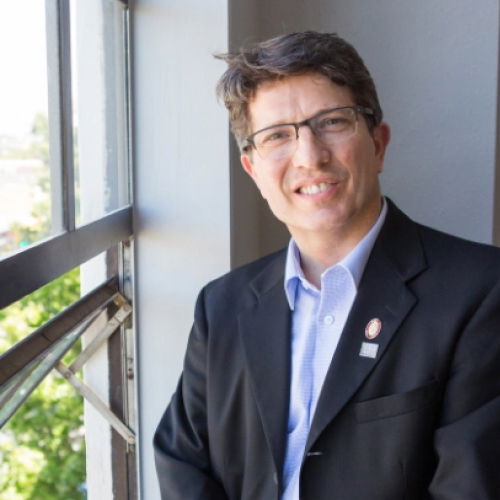 Simmering Sommelier Session 1
With David Glancy, Master Sommelier
David will guide you through his interactive tasting session designed to enhance your tasting skills.
David Glancy is a Master Sommelier and Certified Wine Educator. He is one of 12 people in the world to hold both credentials. Glancy also has obtained Certified Specialist of Spirits, Italian Wine Professional, and French Wine Scholar credentials.
In 2006, while working for Professional Culinary Institute (now ICE), he created the only Certified Sommelier Program ever approved by the Court of Master Sommeliers. In 5 years, he helped more than 400 students to pass the Court of Master Sommelier's rigorous mid-level exam. This was 10% of the world's supply of Certified Sommeliers at that time.
Soon after in 2011, Glancy founded San Francisco Wine School to create the ideal educational setting from the ground up. David created San Francisco Wine School with the aim to open the wide world of wine to students everywhere and at any level, by offering all of the wine industry's most relevant credentials under one roof. The school is also a hub for workshops and events for enthusiasts and professionals alike. Since the pandemic, classes are in a highly interactive Hybrid Format for Roomers & Zoomers and 2-ounce wine bottles are shipped all over the USA.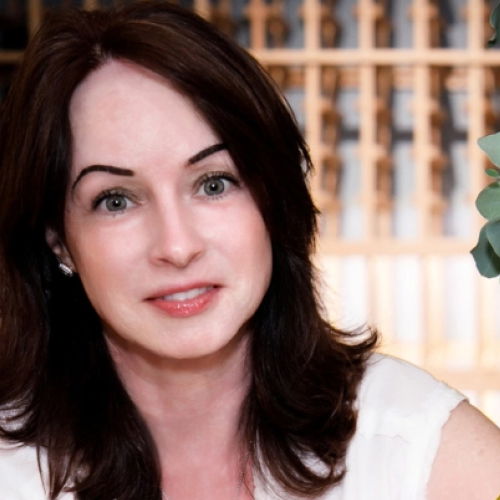 Simmering Sommelier Session 2
With Virginia Philip, Master Sommelier
Virginia will guide you through her interactive tasting session designed to enhance your tasting skills.
Virginia Philip is the owner of the Virginia Philip Wine Spirits & Academy and wine director at the iconic Breakers Palm Beach resort, where she leads the award-winning beverage program for 10 restaurants and bars. A strong female force in a predominantly male industry, Philip became the eleventh woman in the world to earn the extraordinary accreditation of Master Sommelier, the highest certification of international proficiency held by just 29 women out of 236 professionals worldwide, in 2002. Philip continued to earn notable achievements throughout her career including the title of "Best Sommelier of the United States" from the American Sommelier Association from 2002 to 2006, James Beard Foundation nomination for Outstanding Wine & Spirits Professional in 2012 and "Honorary Doctorate Degree of Oenology" from Johnson & Wales (where she graduated in 1989) in 2015. In 2017, Philip achieved a lifelong dream with the debut of the Virginia Philip Wine Spirits & Academy in Palm Beach, where she offers 1000+ personally-selected wine offerings and an extensive spirits collection along with weekly wine education programs and guest appearances from national and international winemakers.
Philip has earned her reputation as a devoted expert in the industry. In 2020, she was named by WINWSA (Women in Wine & Spirits Association) as 1 of 50 of the most influential women in wine & spirits, and has been featured on "The TODAY Show," the Food Network, Food & Wine, Town & Country, Wine Spectator, Wine Enthusiast, Wine Country Living and Decanter, among others. She continues to follow her passion for wine education and share her insight on the world's most impressive wines.
As a savvy businesswoman and entrepreneur, Philip is highly regarded for her dedication to mentoring future sommeliers and those in pursuit of Master Sommelier certification or furthering education.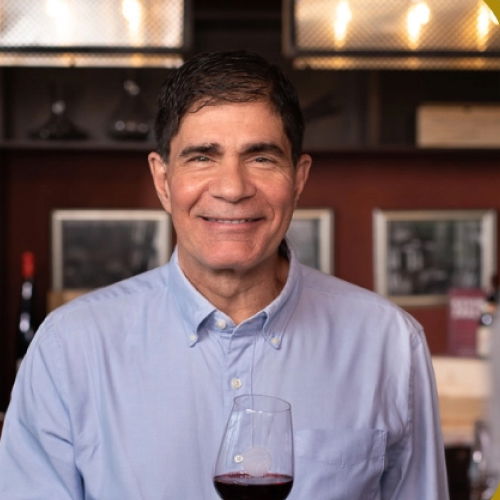 Simmering Sommelier Session 3
With George Miliotes, Master Sommelier
David will guide you through his interactive tasting session designed to enhance your tasting skills.
As one of 273 Master Sommeliers in the world, George Miliotes is a passionate educator and curator of wines. A firm believer in education and knowledge-sharing, Miliotes continuously studies wine, identifying the most interesting wines through annual trips to wine-growing regions from France to South Africa. Building relationships with some of the best vintners in the world, he also takes an active role in the winemaking process helping to create custom blends.
Miliotes' unique by-the-glass lists encourage guests to make adventurous choices, selecting new wines, whether they are domestic or global, to pair with their courses. The result of his worldwide efforts are wine lists that are distinct to his restaurant's culinary offerings, and widely reviewed as exceptional in every way.
George Miliotes is the grandson of Greek immigrants and a child of the restaurant and hospitality business. His family owned a specialty market and café in Orlando, Fla., which became a gathering spot for local chefs and served as the starting point for Miliotes' passion for food and wine.
Miliotes later became the general manager of California Grill at Walt Disney World Resort, where he not only created an award-winning wine list, but also one of the first lists in the country to offer 100 wines by the glass. He is widely regarded as one the restaurant business' foremost wine experts.
In March 2007, Miliotes became a Master Sommelier, passing a series of rigorous examinations that requires the candidate to identify grape variety, country of origin, district of origin and vintage of wines by taste, sight and aroma alone. From 2002 – 2016, he oversaw all aspects of wine culture for Darden including The Capital Grille and Eddie V's, and was one of the founders of Seasons 52. George led the development of their award-winning wine lists and educated and motivated service teams about wine in order to deliver exceptional guest experiences.
Miliotes returned to Walt Disney World with the opening of Wine Bar George, the only wine bar in Florida led by a Master Sommelier. Now open in The Landing at Disney Springs, Wine Bar George brings Miliotes' expertise and worldwide travels to the heart of Central Florida. Follow George @WineBarGeorge and visit WineBarGeorge.com for more information.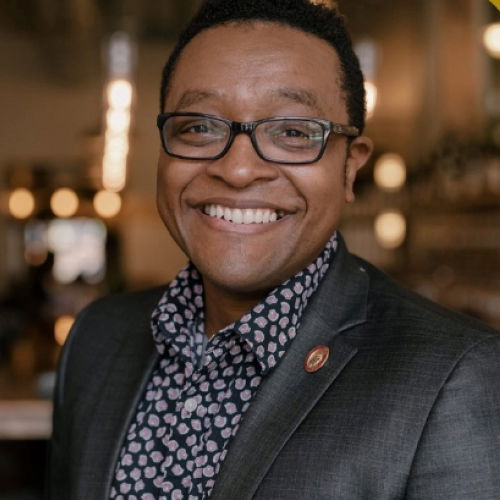 Simmering Sommelier Session 4
With Chris Gaither, Master Sommelier
Chris will guide you through his interactive tasting session designed to enhance your tasting skills.
With a career in hospitality spanning 20 years, Chris's first restaurant job was a means to an end—a way to pay his bills while attending Morehouse College in Atlanta, Georgia. He immediately loved the challenge of serving tables—the fast pace, the attention to detail, and the demand to continue to learn about food and wine. His passion and curiosity for wine led him to apply for—and receive—a coveted wine internship at The French Laundry. Here, Chris went from having a mere interest in wine to being devoted to wine. He moved to San Francisco to work as a Sommelier at Spruce and from there went on to be the Wine Director at Restaurant Gary Danko. After stints at Sociale, Michael Mina and Octavia, Chris got the opportunity in 2018 to open Ungrafted with his wife, Master Sommelier Rebecca Fineman. They also just recently opened their wine bar, GluGlu, at Chase Center, home of the Golden State Warriors.
Despite the long days at Ungrafted and little time with his family, he continued to set aside time for his studies. He recently passed the rigorous Master Sommelier Exam as of August, 2022. Now, Chris and Rebecca are the only Master Sommelier couple with their own restaurants in the world.
Chris's accolades are numerous and include: 2012 Best New Sommeliers (Wine and Spirits Magazine); 2013 Top New Somm Competition Winner (Guild of Sommeliers); 2013 Zagat 30 Under 30. Chris has been featured on NBC Bay Area (Ungrafted), as well as CBS Bay Area (GluGlu). Chris is also an adjunct instructor at the San Francisco Wine School.
When he is not at work, Chris enjoys dancing, running, and making silly faces with his two daughters.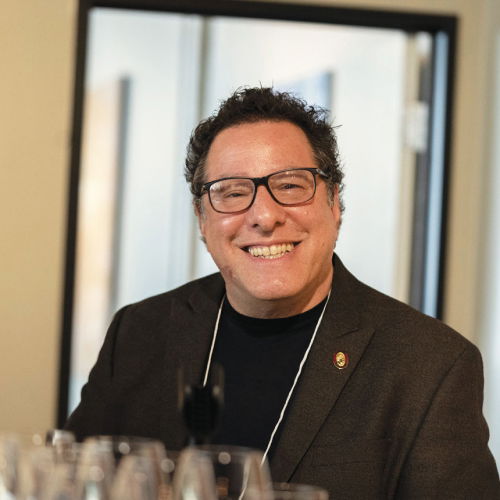 Evan Goldstein calls himself "trilingual x 3:" He "speaks" three languages – wine, food, and wine-and-food pairings – and can do so in three languages to boot – French, Portuguese, and English. An internationally recognized authority and educator, Goldstein is a born teacher who has dedicated his adult life to introducing and sharing with others his passion for wine.
One of just 269 Master Sommeliers worldwide, Goldstein has authored four books and co-authored several more. He is also a Founding Board Member of the Best USA Sommelier Association (BUSA, and a contributing editor to the Oxford Companion to Wine (5th edition, publication 2023). Not least, in tandem with business partner Limeng Stroh, Goldstein heads up two companies: Full Circle Wine Solutions (President & Chief Education Officer) and Master the World® (Co-founder & Chief Wine Officer). This (very busy) people-person has a warm sense of humor that has won him friends and fans throughout the wine industry worldwide while spreading the gospel of food, wine, and food-and-wine-pairings through "edu-tainment." According to Goldstein, you should be able to "laugh while you are learning."
As a founding board member for the Court of Master Sommeliers, Goldstein, for the last 30 years has been training and examining candidates. Goldstein passed the prestigious Master Sommelier examination at age 26 in 1987, just the eighth American to do so and the youngest ever at the time.
Goldstein's formal wine and food education began at age 19, working in the kitchens of Restaurant Le Saintongeais and the Hotel Lancaster in Paris, Auberge du Soleil in Napa Valley, and Chez Panisse Café in Berkeley, California.
In 1984 Goldstein joined his mother, chef, and author Joyce Goldstein, in opening the celebrated Square One where, as sommelier, his wine lists received myriad awards. Together, they went on to co-author Wine and Food Pairing in the Williams Sonoma Lifestyles series (1999). Once bitten by the writing bug, Goldstein wrote the critically acclaimed Perfect Pairings: A Master Sommelier's Practical Advice for Partnering Wine with Food followed by a sequel and a book on South American wines.
Today, Goldstein continues to spread the gospel of wine and food. He has been included twice in IntoWine.com's "Top 100 Most Influential People in the U.S. Wine Industry," starting with the debut list released in 2013, and again in 2018.
Books Written by Goldstein:
Five Star Service: Your Guide to Hospitality Excellence, published by On Premise Communications Inc. (2003)
Perfect Pairings: A Master Sommelier's Practical Advice for Partnering Wine with Food, University of California Press (2006).
Daring Pairings: A Master Sommelier Matches Distinctive Wines with Recipes from His Favorite Chefs, University of California Press (2010).
Wines of South America: The Essential Guide, University of California Press (2014)
Frequently Asked Questions
The course is designed for all lovers of food and wine and is open to students of all levels. This course will be especially beneficial to home chefs, wine educators, sommeliers, wine enthusiasts, and wine trade professionals who wish to better understand food and wine pairing principles.
Join anytime and catch up on past sessions on replay