INTERVIEW: Massimiliano Guerra, first ever 100% scorer on IWS program
Pierre Freyermuth
Latest News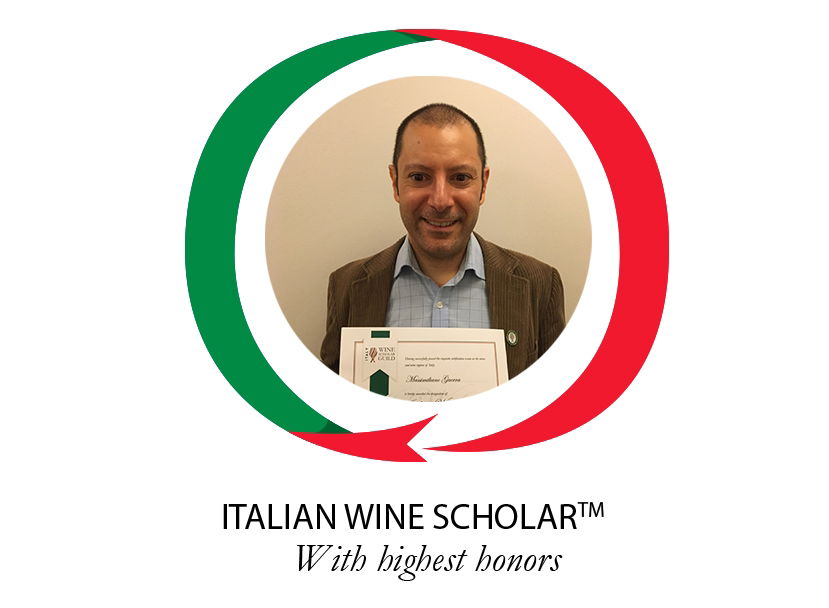 Massimiliano Guerra, IWS, FWS, Wine Enthusiast
We have our first ever perfect score on the Italian Wine Scholar exams!
When Massimiliano Guerra passed the Italian Wine Scholar Unit 2 in December 2018 with 100%, he became the first person to score 100% on both papers.
We asked Massimiliano to share the secret of his success and he told us, "It might be obvious, but for me the main secret is to study to learn and not just to pass the exams." Good advice indeed; a love of learning and simple curiosity makes studying so much more fun.
Receiving a perfect score is not new for Massimiliano. He also obtained 100% on his French Wine Scholar exam in February 2018. This is clearly someone with a great study routine and we asked him to share how he prepares for the exams. He told us "I first read the book carefully, region by region and I summarize the key concepts for each region. I then repeat, reading region by region in the same order. Once I have memorized all of them, I repeat the regions in random order several times. This is the only way for me to be sure I have really learnt the concepts."
We know we have some very keen students in the Wine Scholar family and we asked Massimiliano for some study tips. His number one tip was "Stay focused on the course. When you start, do not stop but try to complete at least 1 or 2 regions every week. This will ensure you will keep the focus especially if you also have a demanding daily job that takes most of your day. Reading and summarizing the regions is what takes most of the time. Once that is done, all the rest is much quicker."
Congratulations, Massimiliano, on your double perfect Wine Scholar scores. We can't wait to see you go for the triple on the Spanish Wine Scholar!

For more about Massimiliano: https://www.winescholarguild.org/top-exam-scorers/fws/massimiliano-guerra-fws.html