Catalunya, Xarel·lo and Unmissable Wines: Q&A with Ferran Centelles
Jacopo Mazzeo
Regional Spotlight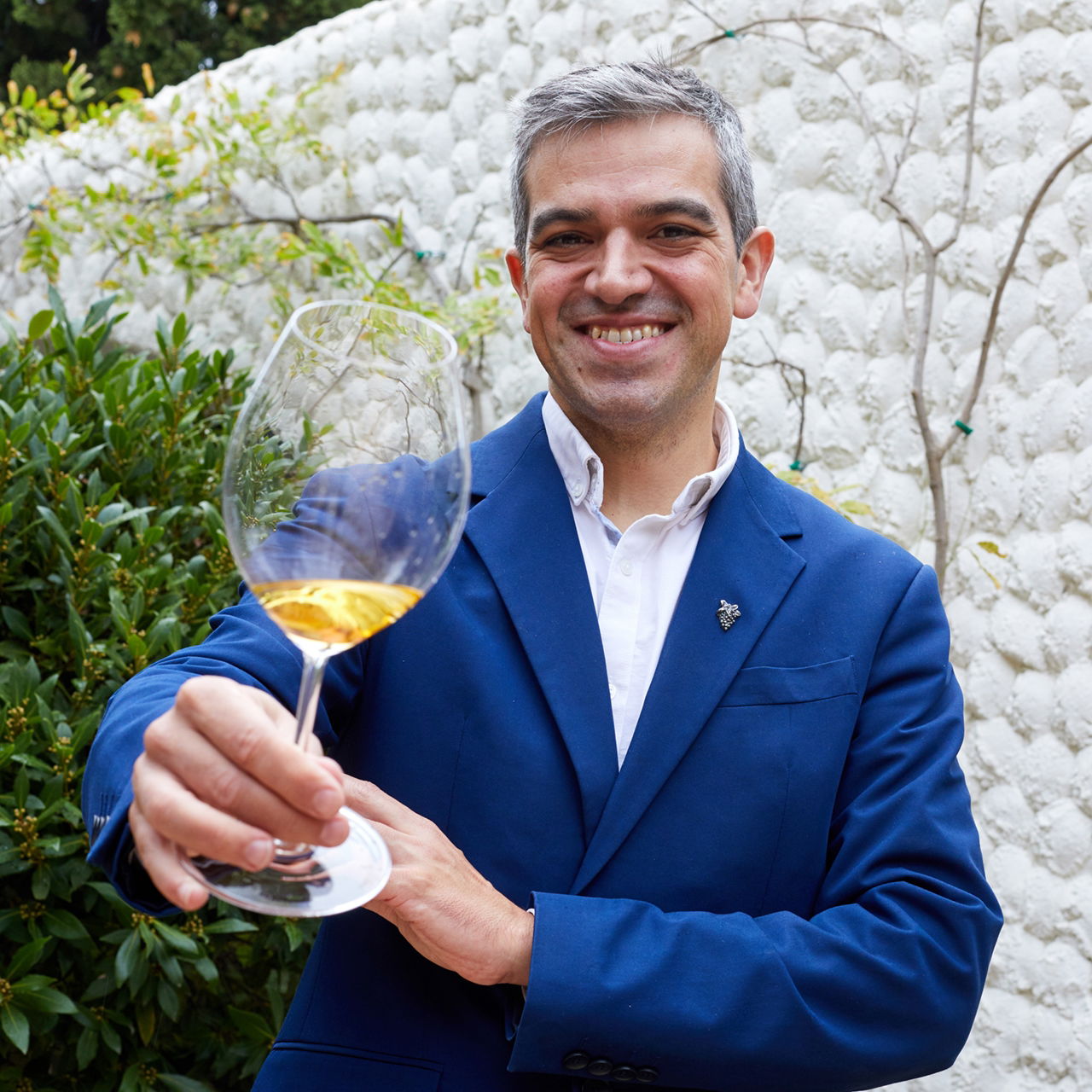 Ferran Adrià's legendary restaurant El Bulli defined modernist cuisine. The restaurant had an undeniable influence on haute cuisine trends both in Spain and across the globe. For 13 years, its wine programme was led by sommelier Ferran Centelles. Ferran continues to work with Adrià at the elBullifoundation, a creativity centre of culinary and wine-focused scholarship that was created in 2011 after the restaurant's closure.  
Ferran is extremely passionate about wines from his native Catalunya, where he still resides. Next October, he will be leading a group of 18 WSG students on a six-day immersion study trip to the region. I sat down with Ferran to ask what he loves about his motherland, winemakers to look out for, and his go-to wines. 
Ferran, you worked as sommelier at the world-renowned elBulli Restaurant of chef Ferran Adrià until its closure and you are now involved with Adrià's elBulli Foundation. Can you tell us more about the foundation and its purpose? 
It is the natural continuation of elBulli restaurant. On June 30, 2011, the last service in the history of elBulli restaurant took place, which can be seen in a documentary entitled The Last Waltz (El Último Vals). On February 7, 2013, elBulli Foundation was founded.  
Since its inception, the elBulli Foundation has sought to fulfil a triple mission: to safeguard the legacy of elBulli, to share the experience accumulated during its tenure and to promote scholarship of gastronomy and wine.  
First of all, to what degree are you involved with the El Bulli Foundation?
My role there is that of the Wine Director. At the moment, we are writing and finishing an encyclopaedia which aims to be a real reference book for wine.
It will consist of a total of eight volumes, eight big volumes. To write it, we are gathering people from very different disciplines, from the sciences to art, philosophy, journalists, also sommeliers. Basically, we are trying to connect the different elements of wine world, and to look at things from different perspectives.
Technically speaking, we are using a research methodology called "sapiens", invented by Chef Ferran Adrià himself. This process includes an array of investigative methods that can be applied to any subject matter, serving to connect points of knowledge and, consequently, arrive at an understanding of the issue. We are applying it to the wine world and it's working quite well.
(Two volumes have recently been translated into English and are available for purchase on the elBullifoundation's website).
The Foundation is going to open a museum soon. Can you tell me about that? 
The museum – elBulli 1846 – [has been in the works since] the very beginning of the elBulli Foundation. It is located precisely where the original restaurant was located and where we share our reflections on cuisine and innovation, this also includes wine as a gastronomic product, of course. But the human of our story also deserves recognition, and that is why there is also a space dedicated to all the Bullinians who have contributed to elBulli, not only chefs who passed through here, but all kinds of professionals such as those who participated in the Wine Sapiens project. And, of course, it is a space where you can learn more about the sapiens method, the method that we use in all our research. 
Are there any other projects you're involved with at the moment?
I am also a contributor to jancisrobinson.com. I do wine ratings for her and write all of the articles about Spain. I travel north to south, west to east, all across Spain tasting wine. These two are my two main jobs.
As mentioned, you will be leading a trip to Catalunya for WSG. Can you tell me more about this amazing trip? 
We will focus on an area that stretches from Barcelona to the south. Our trip will start with extensive tasting in Barcelona and there we will travel south, tasting wines and meeting top producers from all regions of Catalunya.  
We will visit Penedès, Priorat and Montsant. In Penedès we will visit two wineries, stopping for lunch in one of them (Gramona). In Priorat, we will stop a bit more as it is perhaps the most internationally known DO. We plan to visit about six wineries, such as Vall Llach, Cal Batllet, Clos Figueres, Scala Dei and we will have the opportunity to meet and talk with the pioneers of Priorat. We will then visit Montsant, a region with really amazing wines. Then, in Conca de Barberà we will taste great Trepats, a rather trendy grape. In addition, some visits will focus on natural wines. 
What would you say defines Catalunya as a wider wine region? Is there something that's just impossible to grasp unless you visit it in person?
The first thing that comes to mind is diversity. We are a very diverse region with lots of appellations and unless you visit, it might be difficult to appreciate. This is due to it having many different types of climates: some wines come from the cold mountains, others from very hot Mediterranean climates.
Some areas are very continental like Pla de Bages, which is more inland. There, the profile of the wines is so different, with higher acidity and very bright fruit. Empordà is also amazing. They have so many old vines of Garnacha and Cariñena, it's crazy when you see it with your own eyes. That means very low production but very high quality. Then Alella, which is suffering from urbanistic pressure because it's close to Barcelona, but in terms of wine it's a very interesting region to explore.
As I said, Catalunya is a very difficult place to summarise, it's so diverse and that's why it's so important to come here and see first-hand.
Catalunya also has a very well-defined cultural identity, doesn't it?
Yes, another thing that often gets overlooked is the importance of Catalan culture. We have our own language in Catalunya, and culturally speaking, we also have our own idiosyncrasies.
In terms of wine, some have a lot of history behind them and are real classics. But many producers are trying to do innovative things, for instance using neglected varieties that haven't been used for a long time, or applying all kinds of winemaking processes to make unique wines. It's a mix of approaches, you can't say Catalan wines are like this or like that. You might be able to do that if you visit Rioja or Galicia, but Catalunya has so many different styles that you need to come here to understand.
There are many friends of mine betting on old grape varieties for instance, trying to express the uniqueness of their vineyards. There are also many ongoing "silent revolutions". Look at what's happening in Penedès with Xarel·lo. Many wineries in Penedès now produce a top quality white wine, and normally that's made from Xarel·lo.
What's so exciting about Xarel·lo?
It's an amazing variety. Recently, we discovered that it has the same polyphenols as some red grape varieties. This means that its ageing capacity is above average for a white grape, because phenols have a lot of antioxidative compounds that help the wine develop in the bottle for a long time.
We are starting to demonstrate its ageing capabilities: Xarel·lo makes long lived wines that develop big flavours, nutty, that's why we are so excited about it. During the trip, we are going to visit some new wave producers in Penedès, some natural, some biodynamic, and others doing skin contact Xarel·lo.
You mentioned Priorat as one of the best-known DOs in the area. What makes it such a key region for Catalunya? 
One of the recognised attributes that characterise Priorat wines is their close link to the territory of origin. Geologically, we're talking about soils with a predominance of slate, called "licorellas", and sloping strata that form a set of steep and rocky mountains, with no valleys nor plains in between. As a result, the cultivation of vines is difficult and costly, with very low yields. These conditions are rare in Spain, which contributes to the uniqueness of Priorat. 
The region has been able to communicate its uniqueness to the market. Perhaps this is what really sets it apart from other regions. Priorat suffered from a great deal of emigration from the region in the past. Life was very hard and the urbanisation of Barcelona attracted a lot of people from the countryside. It was not until the 1980s that what was a harsh land became a region suitable for making quality wine. 
From your own personal perspective, can you name three producers who should be on anyone's radar?
Sure, and we will actually be visiting two of them during the trip. One is a vigneron in Priorat, Cal Batllet. His style is very bold, very characteristically Priorat, with powerful and inky wines. Then in Penedès the name to follow is Enric Soler. Another vigneron that produces world class wine. For those who like more natural wines, there is Frisach in Terra Alta. He is quite famous already among the natural wine bars in Paris.
What are the five wines that you always have in your cellar?
A classic white Rioja is something I love. A mature one, with its oxidative character, is something to always have in your cellar. Also, a nice Palo Cortado from Jerez, and I'm starting to enjoy more and more Jumilla Monastrell. The ones that are a bit more subtle, because in the past they used to be more like blockbuster wines, very huge. Today a few producers are showing that Monastrell can be made into a subtle wine and I love that. Then, of course, Garnacha from Priorat or Aragon, and don't forget about Tempranillo. Those are the main wines you should always have.
Have you tried anything particularly remarkable recently?
Absolutely, El Rapolao.
El Rapolao is a vineyard in Bierzo, shared by 14 producers. I recently had the opportunity to do the first horizontal tasting of Rapolao wines and was just amazed by the quality of many of those producers. Raul Perez is the main one there, but three or four are just stunning.
It is the most Burgundy-oriented wine that you can taste in Spain.
What about past experiences? What's a Catalan wine that's worth saving for and try to taste at least once in their life?
I would say Mas De La Rosa, from Vall-Llach in Priorat. The Mas de La Rosa vineyard is owned by two producers, one is Vall-Llach, the other is Torres. It's an impressive wine, full of character, very representative of Priorat. It's something not to be missed, although a bit expensive. But if you like Southern Rhone style, like Châteauneuf-du-Pape, then you'll like this. It's like a deeper version of an ultra/premium Châteauneuf-du-Pape.
For those keen to understand a little bit more about Spanish wine beyond Catalunya, which would you say are the best events one should attend?
Barcelona Wine Week is something not to be missed. Today, it has become the most interesting wine event in Spain.
You should also look at Salón Peñín in Madrid. It is organised by the people behind the Peñín Guide, the leading wine guide in Spain which was first edited by José Peñín, one of the best known wine journalists in the country. It is a great place to get to know some of the top producers.
Finally, there's a lot of talk about younger drinkers moving away from wine. What's your piece of advice for the new generation of wine enthusiasts and professionals to get people to love wine?
My recommendation is to get closer to science, to trust science, and to get a better technical understanding of wine. But at the same time, I suggest not to use technical language when talking to people about wine. It's important that you know the research that concerns wine, understand how flavours work for instance, but that should stay between us, between professionals. When you talk to consumers, you need to steer away from technicalities or technical language and talk in an emotional way. Why are you serving that wine? Why are you recommending that wine? Why that producer? You should taste with the brain and with the palate, but speak from your heart.
This interview was edited for length and clarity.