Understanding Palo Cortado
Peter Liem
Wine Education & Careers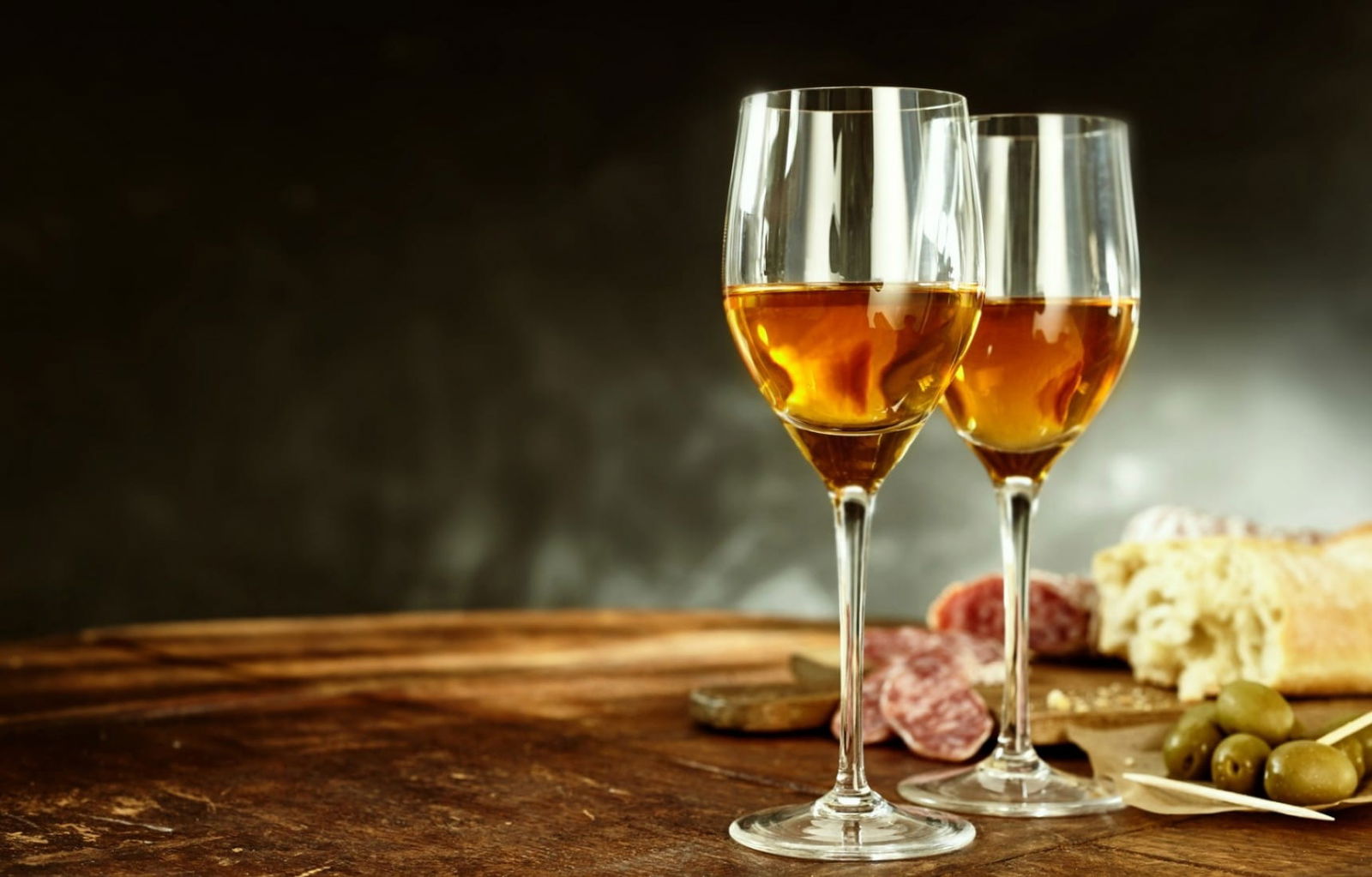 Of all the styles of sherry, palo cortado is the most ambiguous, and indeed, deliberately so. The Consejo Regulador, sherry's governing body, defines every other style of sherry in relatively specific detail, yet when it comes to palo cortado, the rules describe it simply as a wine combining the delicacy and aromatic refinement of an amontillado with the structure and body of an oloroso. In addition, nothing is mentioned about its method of production, which further allows the definition of palo cortado to be left open to interpretation.
What's in a name?
Palo cortado is considered to be an intermediate style of sherry, meaning that it combines the characteristics of biologically aged sherry (aging under flor) and oxidatively aged sherry (aging without flor). Students of sherry and visitors to the sherry region are told that palo cortado is a mysterious and almost divine occurrence, typically involving a fino barrel that deviates in some way, retaining the finesse of its flor origins while acquiring a greater body and power. The cause of this is said to be unknown, which is why palo cortado is such a rare and revered style of sherry: it simply happens as a gift of nature, rather than being deliberately made. The name palo cortado, then, comes from the chalk markings used by the cellarmaster to designate barrels: those containing wines aged under flor would be marked with a diagonal line called the palo, or stick, and in the case of those barrels destined for palo cortado, that line would be crossed by a horizontal one, called the cortado, or cut.
Sherry butts, ageing in a bodega 
A gift of nature? or intentionally produced?
The reality is that palo cortado is indeed crafted in a deliberate manner, even if only to ensure continuous production, as simply waiting around for it to happen is hardly a viable commercial strategy. In general, palo cortado can be derived from musts that are designated for fino—that is, those musts that are particularly fine and delicate, suitable for flor aging. These are aged for a short time under flor, imparting the elegance and textural finesse required for authentic palo cortado character. However, they spend less time under flor than a fino or amontillado would, being fortified to 17.5 or 18 degrees of alcohol while they are still relatively young wines in order to eliminate the flor and initiate oxidative aging in the barrels. This method results in a wine that displays the classical characteristics of palo cortado as described in the Consejo Regulador's definition: due to its shorter time on flor, it has a greater body and richer mouthfeel than its amontillado counterpart, while its base material and biological aging contributes a greater subtlety and finesse than is typically found in oloroso.
This is likely the method behind the creation of most of the best examples today. Of course those fino barrels that naturally deviate from their intended path can be included as well—one of the peculiarities of fino is that each and every barrel is its own individual microcosm of yeast colonies, developing a distinct character and identity, and the results are not always predictable.
Yet these barrels would represent a small minority of the blend rather than being the primary means of production. This also allows a cellar master to fine tune his or her fino blend more precisely, removing those barrels that don't conform to the intended character and repurposing them in a more suitable way.
However, due to the vagueness of the official definition of palo cortado, there could be other methods of producing wines that fit this organoleptic description. One way would be to simply blend amontillado and oloroso together, although it's unlikely that any but the cheapest and most commercial examples would be made in this manner.
Chalk markings indicating the destiny of the wine held within the barrel
A More intriguing theory 
A more intriguing and more plausibly authentic method would be to view the process in a reverse manner: we typically think of palo cortado originating in a fino solera, but perhaps it's possible for an oloroso barrel to develop an unusual finesse over time. There are historical precedents for this: Williams & Humbert, for example, classified the same vintage sherry barrels in 1957 and again in 1987, and there were some barrels listed as oloroso in the first classification but palo cortado thirty years later. In looking at the Añadas (vintage-dated sherries) of González Byass as well, older vintages were listed as oloroso but recent ones have all been released as palo cortado, perhaps indicating a selection of barrels that exhibit a rare and unusual character. It could be that the criteria of classification have changed over time, but it's also possible that these vintage sherries have evolved in unpredictable ways. More recently, Jésus Barquín and Eduardo Ojeda of Equipo Navazos have also explored this idea with their various releases of La Bota de Palo Cortado. Number 21, for example, was sourced from a classical solera of Rey Fernando de Castilla derived from fino, yet number 43 originated in the Pata de Gallina oloroso solera of García Jarana, representing a selection of oxidatively aged barrels that exhibited a notable refinement and finesse. This collection of casks was drawn from again in number 72 and number 92, creating highly distinctive wines that, despite their oxidative origins, feel authentically palo cortado in spirit. As always, the taxonomy of sherry is a complicated and sometimes blurry endeavor, and there is room in the world of palo cortado for many different interpretations.

Top Palo Cortados to try:
González Byass Palo Cortado Leonor 12 Years
A fine example of young palo cortado, combining dried-fruit notes of oxidative aging with a refined texture and tone.
Barbadillo Palo Cortado Obispo Gascon 15 Years
From one of the great specialists of palo cortado, this is richly complex while showing all the finesse expected of its manzanilla origins.
Valdespino Palo Cortado Viejo C.P. VOS
Averaging over 20 years of age, this has a rare finesse and texture from its strong flor influence, fed by the solera of Fino Inocente.
Bodegas Tradición Palo Cortado VORS
A sublime palo cortado averaging over 30 years of age, this is impressive for both its regal complexity and its lithe elegance.
Get your FREE CSWS chapter now!
Tagged Under