PODCAST: Olivier Humbrecht, MW and Andrew Jefford on Alsace - Part 1
Andrew Jefford
Wine Culture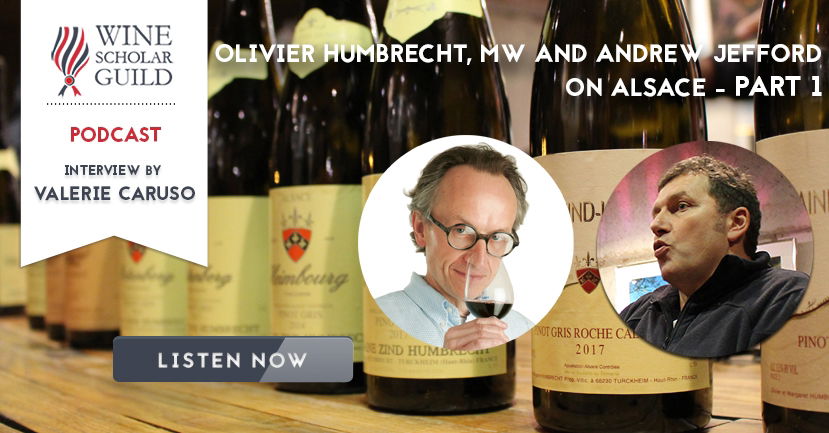 This episode features a conversation with Andrew Jefford, of Decanter Magazine, and Wine Scholar Guild's Academic Advisor, and Olivier Humbrecht, of Domaine Zind-Humbrecht (Zind HUMbrescht) and Master of Wine.

Done in two parts, this first half of the interview will first cover Olivier's accomplished journey as France's first Master of Wine, and the history and vineyards of the domaine.
The second part will explore more thoroughly Olivier's philosophy of noninterventionism and biodynamic principles and practices.
Listen to Part 2 HERE
Produced by Valerie Caruso, DWS, CWE, FWS
Access Your Free French Wine Scholar™ Chapter Now!
Tagged Under