PODCAST: Pascaline Lepeltier MS's Loire with Andrew Jefford... really good schist!
Julien Camus
Wine Culture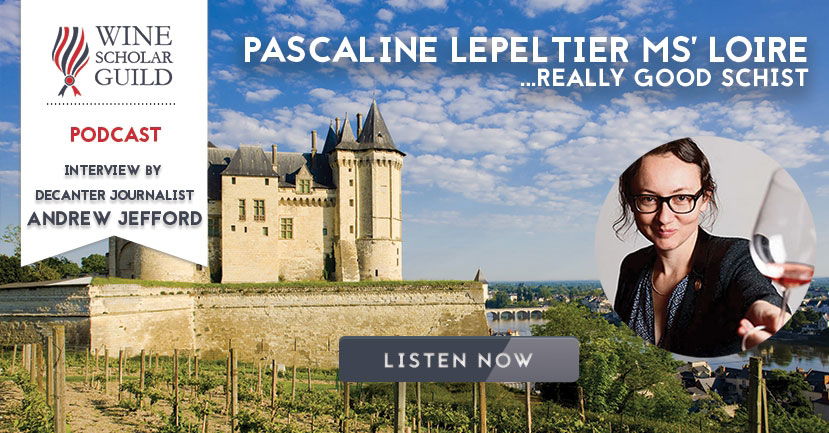 Pascaline Lepeltier, MS, discusses the itinerary for the upcoming WSG Study Trip to her native Loire.
In this podcast interview with Decanter's Andrew Jefford, Pascaline discusses the Loire's best and brightest…all of which happen to be estate visits on the upcoming five-day journey she'll be leading students on in October. 
Pascaline's insider perspective coupled with Andrew Jefford's insightful commentary make a valuable listen for serious wine students or professionals looking to more deeply understand the Loire-past and present.

The two cover the length of the Loire and all the hot topics in the span of 36 minutes.
AUDIO: Download Pascaline Lepeltier with Andrew Jefford
Subscribe & listen to WSG Podcasts on iTunes
Access Your Free French Wine Scholar™ Chapter Now!