The Ten Best Italian White Wines: A Beginner's Guide
Kirra Barnes
Wine Education & Careers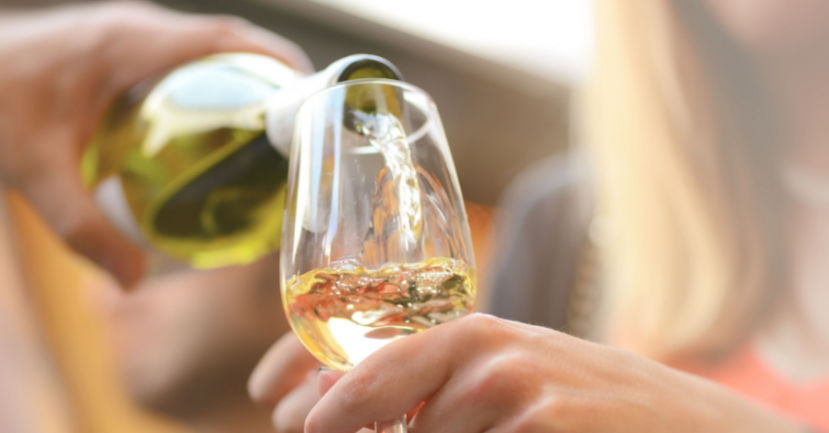 Italy's white wines are as diverse as the country's reds. There is an Italian white wine with a trove of native varieties to fit every budget and occasion. Unfortunately, there are so many choices that shopping for Italian white wine can be overwhelming. It doesn't help matters that many of the white grapes have similar-looking names. However, you don't have to memorize an encyclopedia to find the perfect wine for dinner.

Knowing a few essential wines will ease the confusion and simplify the shopping trip (hint, if the grape or wine name has a "v" in it, you will probably love it.)

Three Italian white wines to buy for special occasions


The range of Italian white wine styles is staggering. From top-quality sparklers to exquisite dry wines and rich dessert wines, Italy fits the bill for every occasion from start to finish.
1. Franciacorta
Italy's best sparkling wine is Lombardia's Franciacorta. These high-quality wines from Chardonnay, Pinot Noir, and Pinot Bianco use the traditional sparkling method. Because of warm growing conditions, Franciacorta is often made with little or no dosage. As a result, these are great and usually less expensive alternatives for fans of extra-brut or brut nature Champagne.
2. Collio and Colli Orientali
The Friuli region should be your destination for top-quality, cutting-edge white wines. The cellars of the Collio and Colli Orientali appellations are known for being among Italy's most innovative and technologically advanced. The long-lived "super-white" blends of native Italian and international grape varieties impress even the most jaded wine lovers. Friuli is also at the forefront of the "natural wine" movement. Finally, the region's "orange" wines are a must for anyone curious about what happens when white wines are made with skin contact. Though these unusual, cerebral wines may not ultimately appeal to everybody, they will provoke lively discussions.
3. Vino Santo and Vin
SantoItaly's dessert wines rank among the most luscious in the world. Most are made with grapes that are dried before fermentation (the Appassimento method). The drying technique concentrates grape sugars, creating rich, honeyed wines balanced by natural acidity. Excellent examples of "Passito wines" include Trentino's Vino Santo, made from the Nosiola variety, and Tuscany's Vin Santo, primarily a blend of Trebbiano Toscano and Malvasia Bianca.

Four Italian white wines to buy for dinner


Italy has hundreds of native grape varieties—one of the aspects that makes Italian wines unique. The country's white varieties are distinctive, but most exhibit Italy's hallmark acidity, making them perfect food wines.
4. Vermentino di Gallura
Vermentino di Gallura is made on the island of Sardegna and is considered among the world's best expressions of the Vermentino grape. This variety loves to be near the sea, and these crisp wines showcase mineral and saline characteristics.
5. Vernaccia di San Gimignano
Vernaccia di San Gimignano is Tuscany's jewel. This native variety produces delicate white wines featuring beautiful floral and fruit aromas matched with a savory character.
6. Castelli di Jesi and Matelica
Marche's premier white wines are made from the versatile Verdicchio grape in the wine-growing areas of Castelli di Jesi and Matelica. The best wines of Castelli di Jesi are textured, full-bodied wines capable of aging. The Matelica growing district is more relaxed and produces wines with higher acidity and amplified citrus and mineral notes that also age well.
7. Soave
Soave is among the Veneto region's best-known wines, and for a good reason. Based on the Garganega grape, these wines range from light and fruity quaffs to intensely aromatic and richly textured versions. The appellation's Classico zone, in particular, is known for distinctive wines of character.


Three Italian white wines to buy on the hottest day of the year


There are many times when the best wine for the moment is not necessarily the "best" wine you have. The hottest days of summer prove this theory. However, when the thermostat rises, some things refresh, including a crisp, citrusy, mineral Italian white wine.
8. Frascati
Frascati hails from Lazio and lies just to the south of Rome. This light-bodied and refreshing wine quench patrons' thirst in the capital city's cafés.
9. Pecorino
Native to the Marche region, the recently re-discovered Pecorino is quickly becoming one of Italy's hottest white wines. Pecorino's herbal-citrus notes are reminiscent of Sauvignon Blanc, producing structured wines with high acidity.
10. Orvieto
Orvieto is Umbria's best-known white wine. Though the appellation produces a wide range of styles and quality levels, these wines are pleasantly bracing and refreshing at the most basic.
Receive your FREE IWS Prep chapter!
Tagged Under