Vine to Wine: A Year of Viti/Vini - March
Nova Cadamatre MW
Viticulture Insights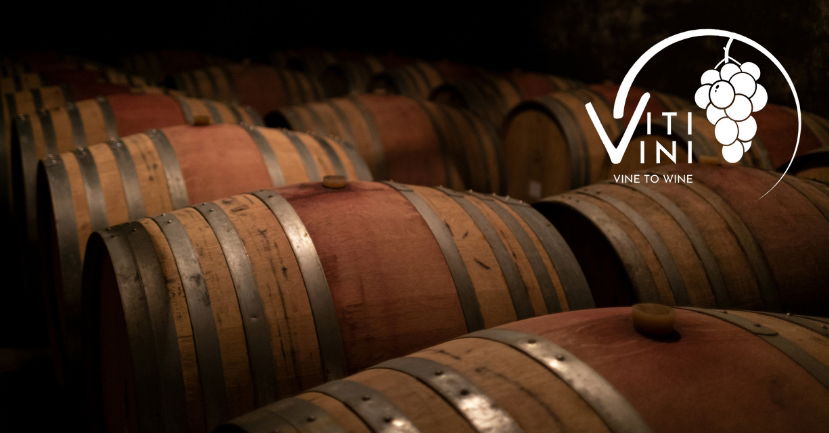 After several months of dormancy, the first signs of the new vintage begin to show in March (in temperate to warm climates). The fresh pruning wounds begin to "bleed." This initial sap flow is triggered by rising temperatures. Shortly after the bleeding stops, the buds will begin to swell.
Other plants emerge in the vineyard in Spring, including weeds—those plants that are growing in an area where they are not wanted or needed. As mentioned in February, vines are not very aggressive in competing for nutrients or water, so if either of these are scarce, the weeds will compete heavily and to the detriment of the vines. This is why weed control is essential, especially in drought-prone areas.
Control can be achieved through chemical or physical means. Chemical control includes the use of herbicides such as Glyphosate. (Glyphosate has recently fallen out of favor as a result of the E.U. classifying it as a carcinogen.) Chemical control is easier from a labor and machinery standpoint because it usually takes less passes (the number of times a person, crew, or machine needs to go down a vineyard row to complete a particular task) to control weeds than physical controls.
Physical control includes in row and under row cultivation such as tilling. This can be accomplished with machinery, horses, or manpower. Although physical weed control is gentler on the environment from a biodiversity standpoint, it can cause increased compaction in the soil over time if heavy machinery is used. It also entails higher labor costs. (More passes are needed to achieve complete control.)
Back in the winery, we continue our exploration of wood. A key aspect of the oak aging process is the size of the container used. The standard Bordeaux barrique is approximately 59 gallons/225 liters. The Burgundian pièce holds 60 gallons/228 liters. It is a bit longer and wider in circumference. The next size up is a puncheon which holds 132 gallons/500 liters. One may ask why a winemaker would choose a puncheon over a barrique! Puncheons offer a lower oak [surface area] to wine ratio than a barrique. This lessens the impact of the new wood on the wine.
From here, oak casks can vary greatly in size and shape from the demi-muid (158.5 gallons/600 liters) to the foudre, a large upright cask typically used in Europe for white fermentations holding 500-32,000 gallons/2,000-12,000 liters. Oak tanks can range in size from very small to quite large (15,000 gallons/56,781 liters).
Image 1 : Bordeaux barrique 
Image 2 : Foudre in Alsatian cellar 
Other woods are used in cask construction, but to a much lesser extent than oak. Ash is occasionally used for aging whites. It does not impart the same roasted, spice characters that oak does, but it adds a weight to the wine nonetheless. Acacia barrels add a subtle fresh "green" quality to the wines similar to cut grass or fresh celery.
This brings up another topic: choice of fermentation vessel. The majority are made from three materials: stainless steel, wood, or concrete. Stainless steel is the ultimate neutral vessel. It is non-reactive, does not impart flavor, and when properly sealed, protects the wine completely from oxygen. It is also very easy to clean (assuming the welds on the inside of the tank are properly polished) and it is easy to maintain, requiring only minimal care to keep it in good working order. Stainless does not hold temperature easily so some sort of temperature control mechanism is essential.
Wood, as we have discussed, has many forms. When new, it imparts flavors and tannin to a wine, whereas older wood will not. Nonetheless, older wood will add to the complexity by the oxygen which enters the wine when the bung is opened for topping. Often one can tell if a wine was fermented and/or aged in wood or stainless steel because stainless steel delivers a very tight linearity to the palate where wines that have spent time in wood tend to be more "relaxed and rounded."
Wood is much harder to maintain than stainless steel. Not only is sanitation challenging due to the deep pores of the wood's natural grain, but the vessel itself needs constant care to make sure it does not dry out. If it does, the staves may become loose and the barrel will leak. Properly maintained, wood vessels can last decades, however, the maintenance is an investment of both time and labor.
Wood is a reasonably good insulator, but still needs to be in a temperature-controlled room to ensure that the wine does not get too hot or cold. Larger wooden vats may need direct temperature control.
In comparison to wood, concrete is easier to maintain, but is still not as easy as stainless. Concrete does react with the wine to a small degree. Many winemakers will state that the "mineral" character which the concrete imparts to the wine is the reason they would choose concrete over stainless or wood.
Concrete is tricky to maintain, although it is not as "high maintenance" as wood. It requires a special wash of acid for sanitation and cannot handle quick changes in temperature or cracks can appear in the walls. Concrete is extremely insulative, so temperature control is not needed for smaller-sized vessels; larger sizes can benefit from in-wall temperature controls.
Next month, we will continue to follow the growing season and speak to frost mitigation. Our deep dive will be on photosynthesis. We will also talk about fining.
ABOUT "VINE TO WINE: A YEAR OF VITI/VINI" SERIES: 
"Vine to Wine" is a new blog series that chronicles what is happening in the vineyard and in the winery each and every month of the calendar year. Nova Cadamatre, MW and winemaker, will author these authoritative and detailed posts drawing upon her studies (Cornell Viticulture and Enology graduate) as well as her winemaking experience in California, China and the Finger Lakes.

Each "Vine to Wine" installment details that month's vineyard and winery tasks with deep dives into a particular grape growing or wine making topic such as pruning methods and training systems or barrel aging and fermentation vessels.

The series is designed to give wine students and educators an opportunity to develop or hone their technical savvy.
MORE "VINE TO WINE" ARTICLES: 


Want to know when new blog articles are released? Join this list to be notified! 
Tagged Under