Vine to Wine: A Year of Viti/Vini - May
Nova Cadamatre MW
Viticulture Insights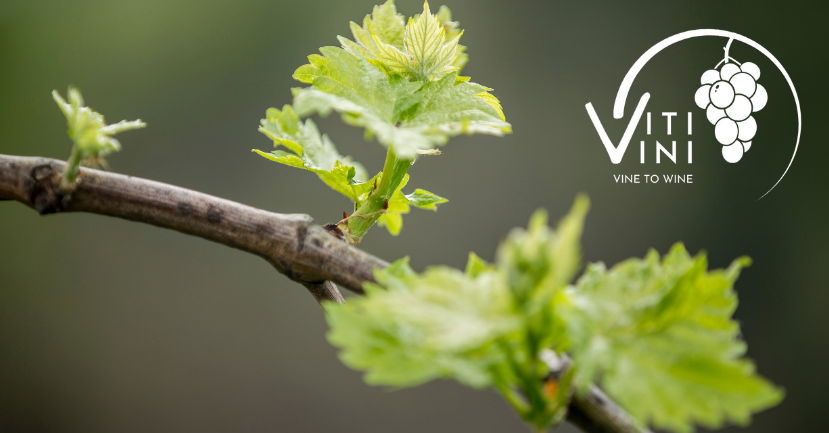 After frost season, bloom (flowering) is the first real milestone of the vintage. Harvest follows approximately 100 days after this event. Now that the growing season is in full swing, weather has real repercussions for how the vintage shapes up.
Grapevines have what are known as "perfect flowers." They have both male and female parts; they self-pollinate. This means that they do not need insects such as bees for pollination to occur (as is common in many other fruits), nor is wind necessary (as is common in some tree species).
Instead of having petals which open at the top to reveal the flower's reproductive structures, the grapevine has what is called a calyptra which opens at the bottom of the flower and falls off to reveal the flower itself.  It is the process of this calyptra opening and falling off which pollinates the flower. Therefore, anything that interferes with this process can be problematic for fruit set.  
Rain can cause the calyptra to stick or only partially open. Wind can cause it to fall off too quickly. Cool weather can slow the process down to such an extent that bloom takes weeks to finish leading to many different stages of fruit set… even within a single cluster! Uneven fruit set can lead to uneven ripening, so the weather during bloom is critical to how the vintage will proceed.
Ideally, days should be sunny, warm, and calm. This reduces the risk of "shot" berries and a poor set in general, and expedites bloom. A short bloom period will encourage more even ripening throughout the season.  
Once "set" has been established, it is possible to get an idea of potential yield. While exact calculations are nearly impossible at this point, one can take a historical look at past yields and extrapolate based on the number of clusters per shoot and the number of shoots per vine.
As discussed in April, shoot thinning before bloom is an important step to help achieve a desired yield. If there are still too many clusters on the vine, the situation can be addressed quickly and efficiently at this time. The developing clusters are easy to remove by hand and do not require clippers to sever the bunch (as they would later on).  
At this point, the vine has the proper number of shoots and clusters, but there are still a few unknowns with regard to yield: final berry weight and berry size. These variables will depend highly on the next few months' water supply and the vigor of the site itself.  
While there is a loose correlation between yield and quality, it is generally accepted that if the vine is balanced it can properly ripen the crop to a winemaker's specifications. However, the definition of "balanced" may mean different things to different wine growers, particularly if the end products are falling into different price brackets within the market. For an entry level wine (sub $10) "balanced" may mean 10-14 tons per acre, whereas at the very top end of the market ($70+), "balanced" may mean 3 tons per acre or less. In these two scenarios, the vineyards are balanced in the sense that they can ripen their fruit effectively. The larger yield is within acceptable flavor/aroma/quality parameters for wines of that price point and the more controlled yields will deliver a quality level in keeping with wines of that price point. 
The idea of vine balance tends to be a common topic of discussion between vineyard managers and winemakers.  Yields that are too high for a particular level of wine can result in lower concentration, color, and flavors. Additionally, the concept of balance can change with the vintage as well as with vine age.  
A cool vintage will probably not be able to ripen as heavy a crop as a warmer one, even in the same block. Older vineyards tend to have naturally lower yields, whereas younger vines need more intervention to keep yields in check. Yields that are too low can be problematic also. If there is not enough crop, a vine may shunt excess energy into shoot development, which then shades and inhibits the ripening of the fruit that is there. Very much like the tightrope walker, finding "balance" within the vineyard is about making small adjustments over a long period of time vs. quick dramatic changes.  
In the winery, fining is complete and the wines are ready for stabilization. There are two types of stabilization: physical and microbial. Physical stabilization is typically more important in whites and rosés than red and covers both tartrate stability (otherwise known as cold stabilization) and protein stability (which was addressed during the fining stage with Bentonite). 
While tartrate crystals are not harmful, they can alarm consumers who may mistake them for shards of glass.  Therefore, white and rosé wines are typically chilled to a temperature just below the common temperature of a consumer's refrigerator. As the wine gets colder, tartaric acid combines with potassium to form insoluble crystals called potassium bitartrate (commonly known as cream of tartar). These crystals settle out of solution and are then removed via centrifuge or filtration before the wine is bottled. 
It is important to note that the wine is only cold stabilized to whatever temperature it was chilled to in the winery. So, if the winery stabilizes to 28° F and the bottle is chilled to 25° F during winter shipment, tartrate crystals can still form.  
Cold stabilization is purely cosmetic and is performed because many customers have come to expect sediment free wines. 
Microbial stability, on the other hand, is critically important for all wine. Winemakers should understand the inherent risks associated with their particular wine style and the steps needed to ensure that wine is microbially stable going into the bottle.  
For wines that are dry (no residual sugar) with low pH (high acidity), this microbial stability is taken care of naturally. Very few spoilage organisms will grow in a low pH environment, and if there is no sugar left to referment, yeasts will not grow to be a problem, even if they are present in the bottle.  
For sweeter wines, microbial stability is achieved through filtration. Filters can be set to capture relatively "large" microscopic particles (such as yeast) and small microscopic particles (such as bacteria). This step is often necessary because this style of wine is more vulnerable to refermentation issues.  
Both types of stabilization are important to ensure that the wine that reaches the customer, meets their quality expectations. 
Next month, we will explore the middle part of the growing season and fungal diseases as well as vineyard design and set up. We will also spend more time on filtration. 
ABOUT "VINE TO WINE: A YEAR OF VITI/VINI" SERIES: 
"Vine to Wine" is a new blog series that chronicles what is happening in the vineyard and in the winery each and every month of the calendar year. Nova Cadamatre, MW and winemaker, will author these authoritative and detailed posts drawing upon her studies (Cornell Viticulture and Enology graduate) as well as her winemaking experience in California, China and the Finger Lakes.

Each "Vine to Wine" installment details that month's vineyard and winery tasks with deep dives into a particular grape growing or wine making topic such as pruning methods and training systems or barrel aging and fermentation vessels.

The series is designed to give wine students and educators an opportunity to develop or hone their technical savvy.
MORE "VINE TO WINE" ARTICLES: 


 Want to know when new blog articles are released? Join this list to be notified! 
Tagged Under