Wine meets food: Tomatoes and Sauvignon Blanc
Kirra Barnes
Tasting & Trends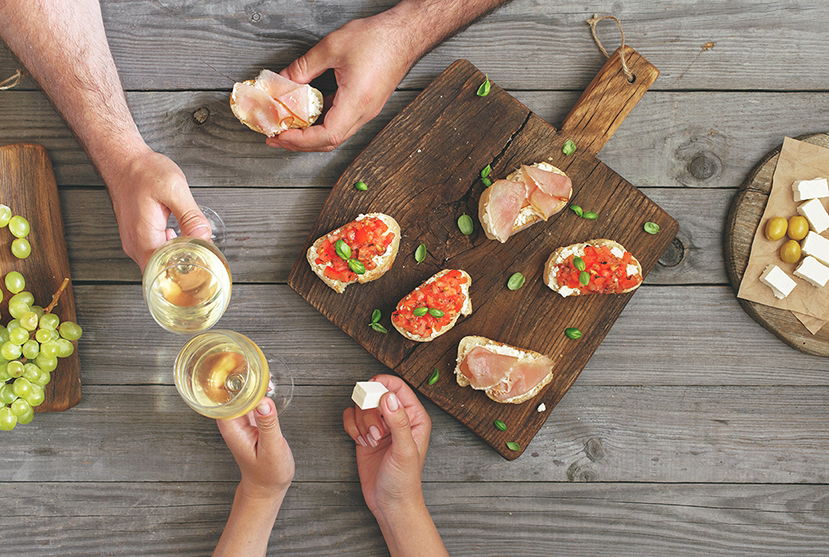 The best thing about studying wine is the moments that call into question every "truth" you think you know. These are the tiny lightbulbs that impel questions to be asked, that engender reflection and that ultimately serve as the springboard to a deeper understanding of wine. It is often the interaction of wine and food that delivers these teachable moments for me—when I am relaxed, not hurried, and free to ponder at will.

This series of blog posts shares my memorable discoveries about what happens when wine meets food. Read part 2 and part 3.
In my house, tomato sauce is a year-round staple...
Thirty degrees? I'll have one more meatball please. Ninety degrees? Pass the lasagna. However, when it is sweltering outside, I don't always want red wine, and sometimes I just want what is already open and chilled.
This was the case the other night when my husband made a vegetable lasagna for dinner. The open bottle in my fridge was a Sauvignon Blanc from Touraine. It had paired beautifully with fish the night before, but I didn't hesitate to pull it out for the lasagna feast.
Acidic foods like tomatoes need to be paired with acidic wines because they can make softer wines taste dull or flat. Sauvignon Blanc has enough acid content to stand up to tomatoes. Together they strike that perfect balance where the acidity harmonizes and neither wine nor food is overpowering the other.
The zesty lime and straw notes of this particular bottle zeroed in on the zucchini and broccoli, lifting their delicious flavors above the noodles to meet the yummy tomato sauce.
Though not a traditional pairing, the meal was a great reminder that conventional wisdom is not always so wise.
 
Access Your Free French Wine Scholar™ Chapter Now!
If you wish to read more articles or listen to our podcasts about the following related topics, clic on these tags: