Making Sense of the Numbers
Lisa Airey
Wine Education & Careers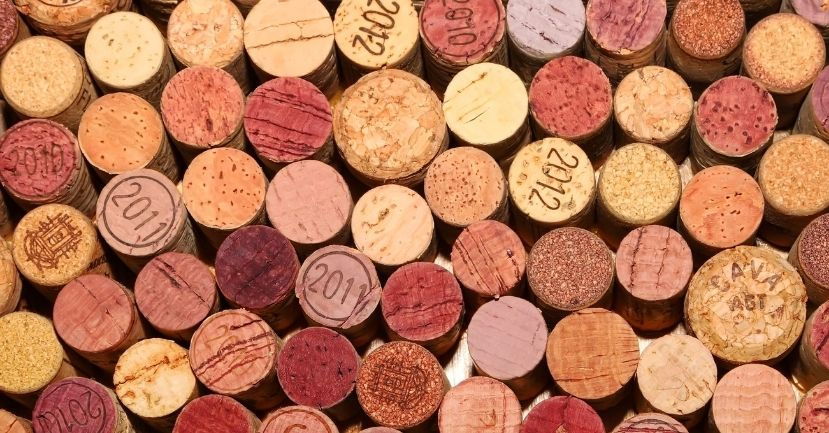 Every wine appellation in France has a cahier des charges, a set of regulations that delineates the production zone and specifies viticultural practices and production standards.
In many instances, a single cahier des charges references one zone of production and multiple wine styles within it (e.g. Lirac red, white, and rosé; Rasteau dry red, plus red, white and rosé Vins Doux Naturels). Some single cahiers also incorporate complementary geographic denominations or dénominations géographiques complémentaires (DGCs) such as Languedoc Montpeyroux or Bourgogne Hautes Côte de Nuits. Other times, very different wines can be grouped under one single cahier as is the case for Beaujolais, Beaujolais Supérieur, Beaujolais + Named Commune, and Beaujolais-Villages.
Dénominations Géographiques Complémentaires (DGCs) are more restricted zones of production within an existing AOC.
Every wine region—and even appellations within a region—can work under different rules. Case in point: up until 2017, Marsannay (red and white) and Marsannay Rosé were two separate AOCs!
Thus, determining a definitive count for the AOCs of any given wine region is challenging.
For example, there are 11 cahiers des charges for Beaujolais, one for each of the ten crus and one that encompasses the other four wines listed above. Yet Beaujolais' inter-professional organization, Inter-Beaujolais, counts Beaujolais-Villages as a separate entity. All its public communication speaks of the 12 AOCs of Beaujolais…even though, technically, there are only 11 AOC cahiers.
Until recently, Bourgogne counted each of its DGCs as separate AOCs. Now, the current 14 DGCs are ensconced within the single regional Bourgogne AOC. Corsica, on the other hand, counts each of its Vin de Corse DGCs as separate AOCs (even though they are incorporated into a single cahier).
The wines of Bordeaux fit within 38 cahiers des charges, yet the Inter-Professional organization of Bordeaux, the Conseil Interprofessionnel du Vin de Bordeaux (CIVB), speaks of 65 AOCs.
To add to the confusion, the way each region counts its AOCs is not set in stone. Bourgogne completely revised its list of AOCs in 2017, adding one and nipping and tucking its former 100 into the current 84.
Naturally, it is frustrating for any student of wine to find that the number of cahiers and the number of AOCs presented to the public differ significantly. One can only argue that the number is not important. The wines ARE. Here are a few case studies to help navigate the quicksand.
In the Rhône…
As mentioned, Rasteau is an AOC for dry red, plus red, white and rosé Vin Doux Naturels (VDN). There is one cahier des charges. The other Rhône Valley VDN is Muscat de Beaumes de Venise. It has its own cahier de charges. The Beaumes de Venise AOC is for dry red only and possesses a separate cahier des charges. The first (Rasteau) incorporated all wines styles under one cahier; the second opted to maintain separate and distinct cahiers.
In Bourgogne…
As of 2017, Bourgogne shed its claim to 100 AOCs and reorganized its appellations to number 84.
The 23 regional AOCs were collapsed into 7, and regional Bourgogne was given 14 Dénominations Géographiques Complémentaires (DGCs).
• Bourgogne + 14 DGCs
• Bourgogne Aligoté
• Bourgogne Mousseux
• Bourgogne Passe-tout-grains
• Coteaux Bourguignons
• Crémant de Bourgogne
• Mâcon, Mâcon-Villages, Mâcon + Village
Although many sources claimed that Bourgogne added two new AOCs in 2017, Vézelay (village-level) and Bourgogne Côte d'Or (regional-level), a more accurate statement was that Bourgogne gained one new village-level AOC (Vézelay) and regional Bourgogne added one new DGC.
Prior to these new additions, the total number of village level AOCs in Bourgogne was 44. Despite the addition of Vézelay, the total remained the same … since Marsannay Rosé and Marsannay (red and white) were folded into one cahier des charges!
So the "new math" is 7 regional AOCs, 44 village-level AOCs, 33 grand cru AOCs (7+44+33=84).
In Bordeaux...
The Bordeaux region has 38 separate cahiers des charges. Interestingly, the regional Bordeaux AOC and the regional Bordeaux Superieur AOC have two distinct cahiers (unlike Beaujolais, as discussed earlier).
The chart below helps to explain how everything ties together.
Take the new Côtes de Bordeaux AOC and its DGCs as an example. The Côtes de Bordeaux AOC makes red wine only and can hail from any of its single DGCs: Blaye-Côtes de Bordeaux, Cadillac-Côtes de Bordeaux, Castillon-Côtes de Bordeaux, Francs-Côtes de Bordeaux, Sainte-Foy Côtes-de Bordeaux. It can even be a blend from fruit grown in any or all of its DGCs.
Importantly, each of the DGCs can also bottle red wine under its own name. Producers have a choice. A château in Castillon, for example, could bottle its red as Côtes de Bordeaux or as Castillon-Côtes de Bordeaux.
The Côtes de Bordeaux make sense when viewed in this chart.
The Côtes de Bordeaux Saint Macaire AOC muddies the waters because it incorporates the "Côtes de Bordeaux" nomenclature without being a part of this new umbrella AOC.
And then there is the issue of the Premières Côtes de Bordeaux, located on the right bank of the Garonne within the sub-region of Entre-Deux-Mers. For those with long memories, within Premières Côtes de Bordeaux was an area around the town of Cadillac that made sweet wine. Cadillac then received its own AOC in 1973. Premières Côtes de Bordeaux subsequently made red wine and whites which, as of the 1981 vintage, needed to contain at least 0.4% or 4 g/l of residual sugar.
Today, the red wines of the old Premières Côtes de Bordeaux may be bottled under the Côtes de Bordeaux umbrella AOC or as Cadillac-Côtes de Bordeaux. (A very confusing choice of DGC since Cadillac is a separate AOC for sweet wine!)
The semi-sweet whites are still bottled as Premières Côtes de Bordeaux and are NOT part of the umbrella Côtes de Bordeaux AOC … even though the appellation includes the same nomenclature!
Hopefully, the backstory and the chart help to clarify the Côtes.
Diving into the intricacies of French wine law takes fortitude. Ah, but don't we love the intellectual ferment!
LEARN MORE ABOUT FRENCH WINES:
Access Your Free French Wine Scholar™ Chapter Now!