10 fabulous facts about Loire Valley wines
Kirra Barnes
Wine Education & Careers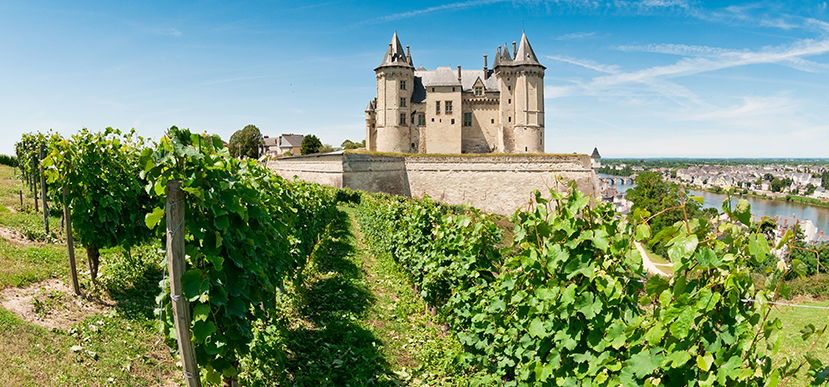 The Loire Valley is one of France's most dynamic wine regions. For every famous, household-name wine (such as Sancerre), there is at least two lesser known wines just waiting to be discovered!
The Loire has it all: dry and sweet, still and sparkling, white and red. It has so much to offer… Did you know that:
1- The Chenin Blanc grape originated near Anjou and the Loire Valley grows 95% of France's Chenin acreage.
2- The Loire River is France's longest, spanning 634 mi/1020 km along its length. It originates in the Massif Central, 62 mi/100 km west of the city of Valence in the Rhône Valley and flows north towards the city of Orléans and then west towards the Atlantic Ocean.
3- The grape known to many as Muscadet actually originated in Bourgogne where it was originally called "Melon." Dutch traders in the 16th century encouraged its cultivation in the western Loire after discovering its suitability for brandy production.
4- The Loire Valley's most-planted red grape, Cabernet Franc, is actually most likely Spanish in origin. Recent DNA studies have established that it is the offspring of two Spanish Basque varieties.
5- The sweet wines of Anjou are grown in an area nicknamed "Anjou Noir" or "black Anjou." The name comes from the famously dark color of the local schist soils.
6- The Coulée de Serrant AOC is one of France's few AOCs entirely owned by single family. The estate makes provocative wines from Chenin Blanc and is France's only 100% biodynamic AOC.
7- Valençay is the only French wine AOC to share its name with a separate AOC for another agricultural product. The Valençay cheese AOC is among France's most famous and recognizable goat cheeses.
8- The Touraine Noble-Joué AOC makes only dry rosé from the Pinot family of grapes. Louis XI is credited with advocating for the success of these Burgundian varieties and the area became known for its "noble" wine.
9- The Sancerre AOC did not always focus on Sauvignon Blanc! Historically, local wine growers mainly cultivated Chasselas and Pinot Noir. The phylloxera epidemic changed the vineyard landscape. Growers replanted with Sauvignon Blanc and by 1931, it became the only white grape allowed in the area. Pinot Noir was named the only red variety permitted to be grown.
10- The vineyards of the Quarts de Chaume Grand Cru AOC are the Loire Valley's only Grand Cru, they lie inside of a horseshoe bend of the Layon River. This fortunate curve blocks cool north winds and engenders the formation of fog which encourages the development of noble rot—a key element of these delicious wines.
Learn more about the wines you already love and discover the Loire's hidden gems with our newest Master-Level program:
Access Your Free French Wine Scholar™ Chapter Now!
Tagged Under