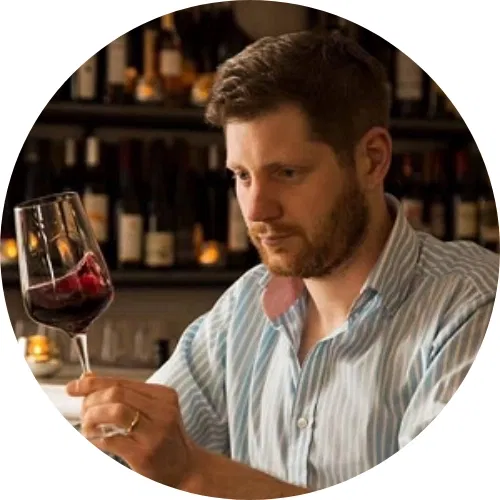 By Tom Hyland
Last updated: Sep 5, 2023

The vintage chart and harvest reports provided by the Wine Scholar Guild give you the ranking for major Italian wine regions and vintages from 2010 to today. Italian wine expert Tom Hyland compiled the vintage assessments for 2010 through 2020. Paul Caputo, wine writer, judge, critic and creator of Vinorandum, has compiled this information and written the vintage charts for the 2021 vintage.
| Vintage | Quality | Comments |
| --- | --- | --- |
| 2021 | Coming soon. | Bolgheri reported a high quality vintage in 2021, although reduced yields are prevalent. Winter rains loaded the ground up with good water reserves, which turned out to be critical given the level of drought through the summer months. Early spring brought two frosts which delayed the vegetative cycle by a week. With hindsight, a little rain in May was positive given the lack of water available throughout June, July and August. Although one of the driest summers of the decade, temperatures were relatively cool and vine stress was avoided. Tuscany may have experienced intense heat in 2021 but Bolgeheri's proximity to coastal breezes softened the impact. The lack of rain also reduced the severity of disease. Most producers agree 2021 was a very healthy vintage. Where yields were reduced, the quality of fruit more than made up for the loss. The whites are fresh and fragrant, while the reds generally show ripe tannin and good concentration, although still young. |
| 2020 | | The wines from Bolgheri in 2020 are quite delicious! While not as powerful as 2019 (or 2021), these are wines of elegance and charm, as the acidity levels are excellent. Look for medium to lengthy cellar potential with these wines. Bolgheri Superiore wines will be released in 2023, while the Bolgheri Rosso from 2020 are in release now and are quite impressive, with a focus on bright fruit. |
| 2019 | | While winter was relatively normal, the climate fluctuated for much of the growing season, with a cold and rainy April and May that slowed down budbreak by more than 10 days. This was followed by a very hot (over 100° F) and dry June; hotter than average temperatures continued throughout the summer, and drought conditions existed until the end of July. Temperatures slowly returned to normal after that, and harvest took place from September 5 and ended during the first few days of October. Cool temperatures marked the second half of September, resulting in grapes with great freshness. As only a few Bolgheri reds have been released at this point, it is difficult to give this vintage a final rating; however, most producers are ecstatic about the wines in 2019, as they have excellent ripeness, very good acidity and beautiful varietal purity, as well as impressive structure. The top Bolgheri Superiore wines have the potential to be long-lived (25 years plus) and thus are at this juncture, rated as exceptional. |
| 2018 | | Winter temperatures and precipitation were normal, but spring was extremely rainy and warm; as much as three times the normal amount of rain fell in April. Blooming conditions were almost normal, despite the above average rains, which continued into May and a few days in June. August was typically hot, while September was hot and dry. Harvest took place from the last days of August through the first ten days of October. The wines offer beautiful ripeness, great varietal purity, very good acidity and round, almost silky tannins. This is an extremely elegant vintage for Bolgheri; look for 15-20 years (or more) of cellar aging for the top wines. |
| 2017 | | As with most of Italy, 2017 in Bolgheri experienced above average temperatures, with a few extreme hot spells. One of these heat spells took place at the end of March, which resulted in smaller bunches and less vegetative development, resulting in a lower overall crop; production across much of Bolgheri was down 15%-20% for most estates this year. Another hot spell in August, followed by 2-3 days of rain, slowed down fruit and tannic ripeness. Temperatures returned to normal in September, and cool nights aided proper plant development. Harvest took place between the end of September and the beginning of October. Overall the Bolgheri wines from 2017 are very ripe with medium-full, rich tannins and balanced acidity. While the wines do not have the long-term potential of the finest vintages, expect 10-15 years cellar potential with the best examples. |
| 2016 | | Winter was cold until temperatures increased a bit in February; there was abundant water in the ground, which led to excellent vegetative growth. May saw plentiful sun and normal temperatures; while summer was marked by normal heat and little rain, with the exception of a small amount in August. Harvest for Merlot began around August 24 and lasted until the 12th of October; cool breezes at night during this time helped preserve freshness in the grapes, which were picked at optimal fruit and phenolic ripeness. The finished wines have exceptional color, varietal purity, rich, round tannins and superb structure. The debate as to whether 2015 or 2016 was the better vintage in Bolgheri will depend somewhat on one's preference, as the 2015s are a bit flashier, while the 2016s have higher acidity and thus the potential for longer cellar potential, yet each vintage delivered stunning wines. Look for the best 2016 wines from Bolgheri to be at peak in 25-35 years. |
| 2015 | | After an abnormal year in 2014, 2015 was a return to climate typicity in Bolgheri. Temperatures and precipitation in winter were normal, and bloom was in full mode by the end of May. June was hot and slightly dry, with July being almost extreme as far as heat and drought conditions; mid-August rains were of great help, especially as far as slowing down ripening. Harvest, which began on August 29 and lasted until mid-October was marked by constant sunshine. The grapes displayed beautiful ripeness and soft, silky tannins; the finished wines are brilliant with plush, lush fruit, rich tannins, very good acidity and notable structure; the top wines have an aging potential of 25 years plus. |
| 2014 | | Winter was warm and wet, and was followed by a mild and dry spring. While summer proceeded with its normal temperatures, August was cold and rainy. Thankfully, August and September were ideal, leading to beneficial ripening. Harvest was one of the longest on record in Bolgheri, starting around September 6 and lasting until October 22; even Merlot, the first-harvested grape was picked in early October. The wines have excellent strucuture and lively acidity, but are lighter on the palate, with less firm tannins than in a typical Bolgheri year. Look for mid-term aging with the finest examples, from 12-15 years, with a few wines drinking well at 20 years of age. |
| 2013 | | January was cold and rainy; winter overall was mild. A few April frosts assured lesser production; while temperatures in May were above average levels, with slightly lower temperatures in June, followed by a few heat spikes in July and August. Rains in September helped slow down ripening, while adding needed moisture to the soils. The wines are deeply colored with firm tannins (especially with Cabernet Sauvignon) and offer very good acidity; they should drink well until the wines are between 15-20 years, perhaps longer. |
| 2012 | | Winter was cold and dry, and overall there was lower than average rainfall this year. Spring was mild and sunny, while July was quite hot with almost no rain. In 2012, sea winds were strong enough to shatter some fruit, resulting in a 10% loss of crop at some estates. Harvest began the last few days of August for Merlot and was completed during the first few days of October for Cabernet Sauvignon; the harvested fruit in general was in excellent condition. The wines display plenty of spice, with the fruit a bit hidden on the palate when the wines were released. There is very good acidity and the tannins offer beautiful ripeness. While aging potential for the 2012s will probably not be as lengthy as with 2010 or 2011, there is enough structure to see these wines through 15-20 years. |
| 2011 | | 2011 is proof of the different weather patterns for Bolgheri; while much of Tuscany (as well as the rest of Italy) experienced very hot temperatures during 2011, the seaside locale of Bolgheri mitigated the heat that year. A very cold winter was followed by a cool spring; plentiful rainfall meant beautiful vegetative growth. Except for July, when temperatures were slightly above average, summer was normal. Harvest began during the first week of Septmber and lasted one month. The grapes offered exceptional concentration, very good acidity and powerful tannins. Look for 20 years plus aging potential for the top wines. |
| 2010 | | Winter was long and cold, followed by a wet and cool spring. Cooler than normal temperatures meant a delay in bud break and veraison. Summer temperatures were varied, with a heat spell in July, while August saw more normal temperatures; there was excellent thermal excursion during the late summer. Harvest started during the third week of September, a few weeks later than the past few years. The grapes displayed perfect ripeness, sugar content and tannic maturation. The wines are quite rich and offer beautiful floral perfumes, very good acidity, notable structure and excellent aging potential. Look for the finest examples to age for 25 years plus. |
| Vintage | Quality | Comments |
| --- | --- | --- |
| 2020 | Coming soon. | The consorzio has rated 2020 as a 5-star vintage; based on the ideal weather that year, it is understandable. While summer was warm, with a few heat spikes, evening were cool, preserving acidity. The wines will not be released until 2025, so it is too early to rate this vintage, but all signs point to 2020 being an outstanding year for Brunello di Montalcino |
| 2019 | | Producers raved about the 2019 vintage even before harvest, thanks to excellent climatic conditions throughout the year. While spring was fairly rainy, summer was quite warm, but not overly so. Harvest began in early October; the grapes displayed very good color, aromatics and acidity. The wines are currently maturing in cellars and have been described by producers as first-rate, given their structure, overall harmony, acidity and incredible aromatics. 2019 for Brunello di Montalcino has the earmarks of a truly great vintage; the top wines should drink well for 20-25 years, perhaps longer. |
| 2018 | | Climatic conditions in Montalcino in 2018 were near ideal, with average temperatures and rainfall totals. As daytime conditions were not too hot during the summer and early autumn, ripening was even, and combined with cool nights, the grapes offered very good color as well as acidity. Harvest took place in late September and early October, the size of the crop was healthy. Although the 2018 Brunellos will not be released until 2023, early word from producers is quite positive, with confident comments on the elegance and length in the wines. Predictions now are for these wines to offer excellent aging potential, with peak at 15-20 years, perhaps longer. |
| 2017 | | Like most of Tuscany, 2017 in Montalcino was marked by very warm temperatures throughout the growing season; lower than average rainfall was another important factor in this year. The result was a very early harvest – the 2nd week of September for some estates – with very ripe fruit and balanced, or slightly low acidity. This is a vintage where it is important to select wines from vineyards at higher elevations, as the grapes grown there did not suffer from as much intense heat as those at lower elevations. While the wines are ripe and forward, the tannins are quite round, so the best examples of 2017 Brunello are nicely balanced, and while they do not have the structure for long-term cellaring, the best wines will offer pleasure for 7-12 years. |
| 2016 | | As memorable as 2015 was for Brunello di Montalcino, most producers consider 2016 as slightly better. Winter was mild; following a cool and rainy spring while summer was fairly warm with average temperatures. A steady and long ripening of grapes that resulted in optimal alcohol potential and wonderful phenolic ripeness; harvest was later than normal, beginning around the 5th of October. Acidity levels are higher than 2015, while the wines are just as or even more powerful than that vintage. The best wines have beautiful aromatics; tremendous complexity and varietal character, and are among the finest examples of the millennium. The 2016s have a great future ahead of them; just released, the top examples will drink well for 25-30 years. |
| 2015 | | The first of two consecutive outstanding years in Montalcino, 2015 was a near perfect growing season, with mild temperatures during the summer, with plentiful water reserves in the soil, assuring the plants would not be stressed. Grapes were picked at ideal ripeness, both for sugar and tannins. The only criticism of the 2015 Brunellos is that overall acidity is slightly low, the result of very ripe fruit (harvest started slightly early, during the third week of September). However, the wines are quite powerful, with notable complexity and offer excellent stuffing for many years in the cellar; give time now – drink from 2026-2040. |
| 2014 | | A very problematic year marked by a great deal of rain throughout several months of the growing season. Most producers had to hand sort to find the best grapes, and even with that, most did not make a riserva or single vineyard bottling. The wines have very good acidity, but the aromas are shy and the wines lack richness. Drink now or for another four or five years. |
| 2013 | | 2013 offered very typical weather as far as rain and temperatures. There were some rains at the beginning of September that delayed harvest a few days, but the picked grapes were in very good condition, with very good acidity and phenolic ripeness. The finished wines are impressive, with the best examples being tightly packed and requiring several years to settle down. While the quality was not as stellar as the finest years, 2013 is an impressive Brunello vintage. The best wines still need some time; look for peak in another 10-12 years. |
| 2012 | | This was a very unusual year weatherwise, as winter started off unusually warm; however conditions changed with very cold temperatures at the beginning of February, punctuated by one of the heaviest snowstorms of the past 20 years on February 2. This snow would prove to be beneficial, as there was a prolonged drought throughout spring and early summer, until late August. Intense heat characterized this month, until heavy rains in late August. September offered ideal conditions, with fresh winds and ideal diurnal temperature shifts. Harvest took place between September 25 and October 4. The wines are beautifully balanced and have good acidity, along with round, mid-weight tannins, good ripeness and color. These are in fine shape at present, with another 10-12 years to go for the best examples. |
| 2011 | | 2011 was a year of peaks and valleys as far as weather, changing from a very cool spring and cool June and July to a very hot August that saw limited a limited diurnal range between daytime and nighttime temperatures. Ripening was accelerated due to this, with harvest starting on September 19 and lasted until the 27th of that month for most producers; the final grapes harvested were generally from older vineyards situated at higher elevations, two factors that helped these particular grapes better withstand the heat. Production was down by as much as 30%, and many producers did not make a riserva Brunello from this year. The finished wines are lower in acidity, but are elegant, with good varietal character; however the wines are not meant for long-term aging. Enjoy these wines between their 10th and 15th birthday. |
| 2010 | | The growing season was quite warm, but not torrid in 2010, with average rainfall totals spread out throughout the year. Thanks to warm days and cool nights in the weeks leading up to harvest, the grapes were picked at excellent levels of ripeness. Despite the warm temperatures, acidity levels are higher than normal, giving these wines excellent aging potential. Look for 15-20 years of drinkability with the top wines. |
Quality

Chart Legend

Poor

Poor to Fair

Fair

Fair to Good

Good

Good to Excellent

Excellent

Excellent to Exceptional

Exceptional
These vintage notes have been prepared by Tom Hyland. Use this chart as a guide only; in every vintage there will be outperforming and underperforming wines.