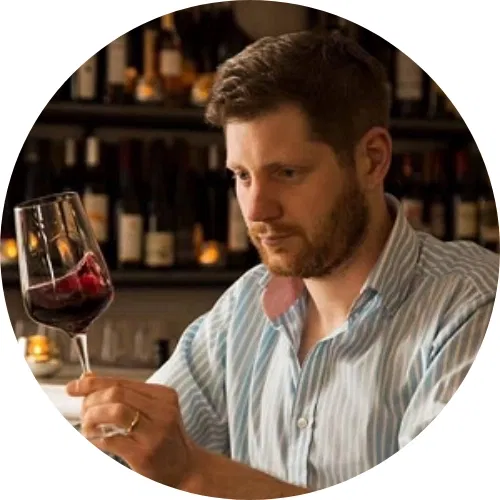 By Tom Hyland
Last updated: Sep 5, 2023

The vintage chart and harvest reports provided by the Wine Scholar Guild give you the ranking for major Italian wine regions and vintages from 2010 to today. Italian wine expert Tom Hyland compiled the vintage assessments for 2010 through 2020. Paul Caputo, wine writer, judge, critic and creator of Vinorandum, has compiled this information and written the vintage charts for the 2021 vintage.
| Vintage | Quality | Comments |
| --- | --- | --- |
| 2021 | | 2021 will go down as one of the great vintages for both Amarone and the lighter red wines of the Valpolicella. Yields varied across the appellation due to heavy freak downpours of hail, with some estates reporting losses of as much as 25%. This makes generalisations quite difficult. Despite this, reflections on the vintage are generally very positive. Warm, dry weather punctuated by intermittent periods of rain helped create a long, stress free ripening period. Grapes were very healthy with few producers reporting botrytis. Wide temperature fluctuations between night and day, up to 10 degrees, helped create vibrant, expressive aroma profiles, but also the development of thicker skins, essential for the drying process. |
| 2020 | | Similar to Piedmont, as it was a warm vintage, yet temperatures were not too high. Early reports have producers commenting on the bright fruit and acidity, along with excellent concentration and elegant tannins. |
| 2019 | | A cool and rainy spring, especially in April and May, which saw the coolest temperatures for those months in the last 30 years; this following a hot and dry March. A very hot summer with heat waves at the end June and July; temperatures reached 38°C (100°F) at the extreme. Hailstorms also took place in July and August, while drought conditions marked June. Temperatures returned to normal in early August and throughout September; harvest took place in mid-September, one week later than in 2018. Some Valpolicella have been released, and display good color and fruit aromas with very good acidity. While the Amarone are still in barrel, producers are enthused about the potential of these wines, as they offer excellent richness and notable freshness. 2019 could be an outstanding vintage for Amarone, with wines of excellent aging potential. |
| 2018 | | Spring began with 20 days of sub-normal temperaures, followed by soaring temperatures at the end of April. Heavy rains were common in the mountain and hillsides plantings. The beginning of summer was relatively cool and rainy; rain continued on and off throughout much of the summer, while temperatures were quite warm. Overall, 2018 was a warmer than usual year, while the constant rains caused flooding in some vineyards. Harvest started only three or four days earlier than normal; grapes displayed high polyphenols and good acidity levels. The size of the harvest was larger than most years during the decade. While the 2018 Amarone wines are still in the cellar, producers report wines that have less body than 2017 or 2016, but offer interesting and complex fruit aromatics. |
| 2017 | | Winter saw above average temperatures and below average precipitation. Late frosts hit in April, but only a small area was affected. High temperatures were the norm from June to August, with small periods of drought. Temperatures dropped suddenly in September, well beolw historical averages for this area. 2017 was a hot growing season up until September, resulting in harvest 7-10 days earlier than in recent years. While there is excellent ripeness, malic acidity is lower than usual, which is not a big problem for Amarone, as these grapes are havested earlier than those destined for Valpolicella. The drying process will bring out the best qualities of these wines. The 2017 Amarone tend to be lighter than usual, so most offerings will have a shorter life than in recent years; look for 10-15 years aging potential. |
| 2016 | | Winter was characterized by higher than average temperatures with almost no precipitation. At the beginning of April, a cold and rainy period started with temperatures that were lower than average and lasted until mid-May. Budbreak started early during the first part of April, while flowering started at the usual time in mid-late May. Veraison took place from the end of July through the first week to ten days in August. There was substantial rain in September, but the combination of higher temperatures and ideal ventilation reduced humidity, assuring excellent ripeness. 2016 then was a classic vintage for Amarone (it was also notable for Vapolicella of ideal harmony), with the best examples displaying excellent ripeness and extract, good acidity and fine tannic structure; look for 20-30 years of cellar potential for these wines. |
| 2015 | | After an uneventful winter and spring, above average temperatures and an almost total absence of rain were the conditions during the summer. The lack of water put a tremendous strain on the vines, which increased polyphenols and sugars; havest began about 10 days early. The vines were able to survive the difficult conditions, resulting in excellent ripeness, with healthy grapes, which displayed notable aromatics; quantities however were down by about 10%. While the top examples of 2015 Amarone are not as rich as in the best years, the wines are ripe and stylish, with aging potential of 12-15 years. Overall the Valpolicella were more forward than usual, with excellent ripeness and balanced acidity. |
| 2014 | | The year of the rains. Heavy rains throughout January and February combined with with above average temperatures, meaning there were no frosts. Spring saw beautiful flowering with bud burst 10 days earlier than average. But intense rains were the main characteristic of the summer, with a record setting 9.25 inches in July, and a total of 59 inches overall, with 33.5 of that total falling during the vegetative period. Several producers commented that 2014 was the single worst growing season they had ever encountered in the area. As rains finally stopped in September, some wineries were able to harvest small amounts of healthy grapes from hillsides; these wines were of good quality, but did not display pronounced aromatics. While Amarone was produced in small numbers (most selezione or riserva offerings were not made), the finished wines do offer very good acidity, but lack notable complexity or the typical cellar potential. |
| 2013 | | Rainfall was well above average during the winter months, which also saw unstable temperatures. Above average precipitation and rainfall marked much of springtime, which resulted in budbreak some 10-15 days later than normal. Summer saw normal rainfall along with high temperatures. Harvest began in the third week of September, a relatively normal time compared to a few previous years. The finished grapes displayed good sugar levels and acidity, resulting in medium-full wines with moderate tannins; although quality varied significantly among producers; look for 12-15 years of cellar potential for the best examples of Amarone. |
| 2012 | | The growing season in 2012 had mixed weather conditions. A dry and warm winter was followed by a very cold start to the spring. The hot, dry summer in turn accelerated the growing process, and ripening in some areas occurred in the first ten days of September. The harvest began around September 10 for lower vineyards through September 17 for higher elevation sites. High temperatures and the lack of precipitation over the summer caused a 10% reduction in the quantity of grapes. Quality of the grapes was excellent with very good acidity and sugar levels. These are well-sturctured wines, with the best examples capable of noteworthy aging potential – 20-25 years. |
| 2011 | | An uneventful winter was followed by very favorable weather from April to June, with the exception of strong winds in late May, which broke many loose shoots that resulted in a loss of 10%-15% of the crop. July was rather cold, while August and September were very warm, resulting in a harvest two to three weeks earlier than in recent year; picking ranged from September 6 for low-lying vineyards, to September 15 for the hillsides. The grapes offered good acidity, rather high sugar levels and very high polyphenols. While not as refined or elegant as other years, the Amarones from 2011 display notable richness and weight on the palate. Look for 12-15 years of aging potential. |
| 2010 | | Winter this year was normal as far as precipitation, but temperatures were much colder than in recent years. Spring and summer were highlighted by normal temperatures, but above average rainfall; plentiful sunshine marked the summer months, resulting in a good-sized crop. Harvest for the grapes destined for appassimento began at the end of September; acidity and color were excellent. While there was above average precipitation in the area during the appassimento process that elevated humidity, producers were able to control the process, with only a touch of botrytis. The wines display impeccable harmony as well as impressive structure. The top examples of Amarone are among the most elegant in recent memory and should age extremely well (25 years plus). |
Quality

Chart Legend

Poor

Poor to Fair

Fair

Fair to Good

Good

Good to Excellent

Excellent

Excellent to Exceptional

Exceptional
These vintage notes have been prepared by Tom Hyland. Use this chart as a guide only; in every vintage there will be outperforming and underperforming wines.