Italian Vintage Chart & Harvest Reports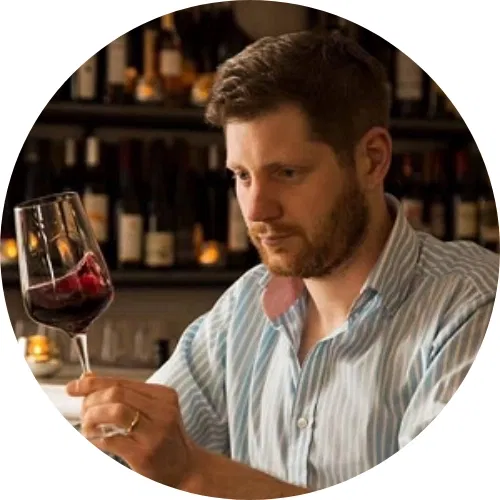 By Tom Hyland
Last updated: Sep 5, 2023

The vintage chart and harvest reports provided by the Wine Scholar Guild give you the ranking for major Italian wine regions and vintages from 2010 to today. Italian wine expert Tom Hyland compiled the vintage assessments for 2010 through 2020. Paul Caputo, wine writer, judge, critic and creator of Vinorandum, has compiled this information and written the vintage charts for the 2021 vintage.
In general, the decade of the 2010s was marked by warm growing seasons most years; this was often a benefit, especially in the cool climate wine territories of Friuli and Alto Adige. Warmer temperatures also aided the higher elevation vineyards in the Langhe district of Piedmont where Barolo and Barbaresco are produced, as well as in Veneto for the production of Amarone della Valpolicella.

The finest vintages were 2010, 2013, 2016, 2018 and 2019 for both reds and whites; indeed, producers throughout the north have labeled 2019 a near-perfect growing season for every varietal. Only 2011 and 2017 were problematic due to the excessive heat those years (especially the latter). 2014 was the exception to the decade's warmer temperatures; producers in Valpolicella called it one of the most difficult years they have ever faced, while Barolo and Barbaresco vintners fared much better, crafting less powerful, but beautifully balanced, well-structured wines.
2010: while this decade was marked by a new normal for warmer temperatures in most years (with the exception of 2014) in northern and central Italy, the extreme heat was not as critical a factor in the south. 2010 was an outstanding year for whites and reds, with relatively normal temperatures that delivered excellent ripeness as well as very good acidity; this was a memorable year for Nero d'Avola from Sicily and most Puglian reds, and it was particularly special for Taurasi. While most years this decade in the south were similar weather-wise to northern and central Italy, there were exceptions, especially with 2014 and 2017.

One of the finest years for the red wines of Etna was 2014, which resulted in deeply concentrated, extremely harmonious wines with beautiful structure; this area arguably produced the finest red wines in Italy this vintage. Yet, examples of Taurasi from 2014 are lighter than in most vintages, so this was not an easy year to qualify for the south. 2015 was excellent for southern whites, the best since 2010, while the reds offer notable concentration. 2016 was a unqualified success throughout the south with excellent examples from Puglia, Basilicata, Sicily (especially Etna Rosso) and Campania; the top examples of Taurasi offer the classic fruit character and structure of the best vintages. While 2017 was torrid throughout much of the country, temperatures were less excessive in parts of the south, especially in Campania.

2018 and 2019 were excellent, possibly outstanding years for southern whites, with the former year offering slightly richer wines, while the wines from 2019 are a touch lighter on the palate, but more vibrant and expressive with lively acidity; these are among the best examples of Greco di Tufo and Fiano di Avellino this decade, while the same can be said for whites from Puglia and Sicily, especially Etna Bianco, as these wines have reached a new level of quality in these vintages. For the reds, both 2018 and 2019 are impressive, with the 2018 being more powerful, while the 2019s a bit lighter, but with excellent structure.
Quality

Chart Legend

Poor

Poor to Fair

Fair

Fair to Good

Good

Good to Excellent

Excellent

Excellent to Exceptional

Exceptional
These vintage notes have been prepared by Tom Hyland. Use this chart as a guide only; in every vintage there will be outperforming and underperforming wines.