Bordeaux Vintage Charts & Ratings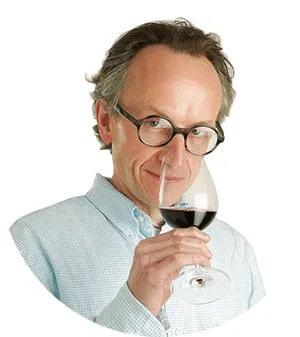 By Andrew Jefford
Last updated: Jan. 16, 2023

The vintage chart and harvest reports provided by the Wine Scholar Guild gives you the ranking for every French wine region and vintage from 2000 to today. Andrew Jefford, award-winning wine journalist for Decanter Magazine and author of twelve books on wine including The New France has compiled information and written the vintage charts starting with the 2013 vintage. He is also updating information for the vintages prior to 2013.
Vintage
Quality
Drink
Comments
2021

Red:



White:

Drink/Cellar white wines;Drink/ Cellar red wines

After a satisfactorily wet winter whose temperatures alternated between cold spells and much milder weather, March and April were largely dry. Temperatures rose throughout March, provoking budbreak – and anxiety. Growers' worst fears were realised when frost struck Bordeaux (and most other regions of France) on the nights of April 6th and (with greater severity) on the 7th and 8th, though the proximity of the Gironde meant that the Médoc was less severely impacted than other parts of Bordeaux; Graves and Pessac-Léognan were badly affected, by contrast. A wet, chilly May led to more gloom (and some further frost), though a sunny, warm June meant an even and successful flowering for those clusters which had survived the frost. There were torrential late June storms with some hail damage, while July was cool and cloudy, provoking disease pressure. High summer finally set in in late July and August; September often threatened (and sometimes delivered) rain. Harvest was late, with the Merlot crop being picked in late September and finally Cabernets (under bright, sunny skies) in October. The large, low-sugar Merlot grapes sometimes required chaptalisation. It was the smallest crop since 2017 and 2013 (337 million litres, some 14% below the 2020 total and 22.5% down on the 10-year average 2011-2020). Qualitatively speaking, the Médoc is the most successful part of Bordeaux in 2021 thanks to the quality of Cabernet Sauvignon picked in fine October sunshine; the blends at Latour and Lafite, for example, are 96% Cabernet Sauvignon in 2021. The red wines are cool and fresh in style, though heterogeneous in quality (with the best meriting a higher rating than the overall average). White wines, by contrast, were often picked in fine weather in early September after a warm August, and are fresh yet intense, the best attractive in quality.
2020
Red:

White:

Drink/Cellar white wines; Cellar red wines

January and February were mild, and March began warm and wet. Budbreak came in mid- to late-March, about two weeks ahead of the long-term average – though there was some frost in inland Médoc at the same time. April was then very hot (the third hottest for 50 years) as well as wet, and the wet, 'tropical' weather continued into May (Lagrange in St Julien had 8 inches/200 mm of rain between April 15th and May 15th) meaning intense mildew pressure. The last two weeks of May and the first week of June, though, were dry and warm, and flowering passed off successfully. There was more rain in mid-June, but then eight weeks of largely dry weather, though without heat spikes and with cool nights: steady heat but not fierce heat. Dramatic storms during the week of August 9th to 16th refreshed the vines, and the conditions then turned cooler until the end of the month. September then began in dry, hot style (the driest and hottest first half of the month for 60 years) and harvest got underway speedily, but the second half of the month was cooler and more fretful, the season eventually ending just one week ahead of the long-term average. The style of the wines is fresh, lively, vivid and balanced, without the baroque power of 2018 or the concentrated force of 2019, but with beguiling purity of fruit and floral notes. At the commune scale, Margaux and Pessac-Léognan are both particularly successful, perhaps because Merlot plays a more significant role here than elsewhere on the Left Bank. The dry white wines are excellent.
2019
Red:

White:

Drink/Cellar white wines; Cellar red wines

After a mild, dry start to the year, April was wet and a little cooler than normal, followed by a cool May. Budburst was early, and there was some frost damage in areas set well back from the Gironde on April 13th and May 5th and 6th. Flowering, after the cooler late spring, came as normal from May 20th onwards, though rain during the flowering period caused some irregular fruit set. After an unsettled early June, late June was fiercely hot; July continued hot and dry, with some welcome heavy rain at the end of the month. August was copybook, with a pulse of heat towards the end, by which time the vines were showing signs of heat stress, though early September warmth was more temperate. Once again rain came to the rescue between 23rd and 26th September followed by fine weather at the end of the month and into October: a perfect script for Cabernet Sauvignon, and an untroubled harvest was completed in early October. Magnificent wines can be found in every Left Bank appellation, with St Julien, Margaux and Pessac-Léognan all outstanding. The style of the wines is dense yet vivacious, with striking structure, intensity, purity and poise: they will age very well. The dry whites (including an increasingly large cohort from the Médoc) are scented and attractive.
2018
Red:

White:

Drink white wines; Cellar red wines

The first six months of 2018 were extraordinarily wet in Bordeaux: December 2017, then January, March, April and June 2018 all had rainfall above the 30-year average. March and early April were cool, delaying budbreak and flowering, and there was hail in both late May and in July in the southern Médoc; flowering itself, though, took place in fine conditions in the first part of June. Mildew pressure, however, was intense and unremitting due to saturated soils and high levels of humidity. By mid-June, however, temperatures rose and the sun began to shine; a magnificent summer then ensued. July, August and September temperatures were all well above the 30-year-average, and September was notably dry and sunny throughout the month. Drought stress, however, was rare since there was so much water in the ground -- though this did mean that the threat of mildew persisted until well into August, with organically and biodynamically cultivated properties at particular risk (the biodynamic Ch Palmer's yields were just 11 hl/ha this year, having lost three-quarters of its crop to mildew, while the biodynamic Ch Pontet-Canet lost two-thirds of its crop to mildew). The harvest was lengthy, with plenty of time to pick according to each property's definition of perfect ripeness. The red wines are generous, vital and richly constituted, with ample tannins and fresh acidity, too; they will age very well. The best dry white wines are rich with tropical fruit characters, but less successful examples are flabby and lack vitality.
2017
Red:

White:

Drink/Cellar white wines; Cellar red wines

The year began with the coldest January for 30 years, followed by a warm early spring, with February and March both 1.5˚C over the long-term average. Fatally warm: frost struck in the early hours of April 27th, with Margaux and Pessac-Léognan being particularly badly affected on the left bank, and with more modestly sited vineyards in general suffering greater losses than propitiously sited, well-known châteaux. Overall, Bordeaux production was 40% down on 2016, and 33 per cent lower than the long-term average; these were the worst frosts in living memory, and worse than the frosts of 1945, 1977 and 1991. Summer was very dry, apart from a period of heavy rain at the end of June; July was cloudy and mild, and August cool to begin with, followed by hot and sunny weather later in the month (though properties in the Graves were hit by hail at the end of August). After the early start to the year, véraison (the grape's colour change) was three weeks ahead of normal. There were more rains in the first part of September, and good harvest weather afterwards, though with rain and rot threatening, the Cabernets were often brought in hastily. Leading properties in St Estèphe, Pauillac and St Julien have made the best red wines of the Médoc: fresh, but balanced and structured, too, like a cross between 2014 and 2015. The dry white wines of Pessac-Léognan, by contrast, are impressive.
2016

Red:



White:
Drink/Cellar white wines; Cellar red wines
A dry, warm autumn gave way, in January, to a prodigiously wet though mild winter (including the wettest month of January since 1920) and a cool March. April and May were chaotic, but the weather during flowering in early June turned propitious. After flowering and some further rain, summer became hot and dry; were it not for the wet spring, the almost complete lack of rain in July and August would have caused drought damage. July's heat was normal, and there were two small heatwaves in August, but in general nights were cool. The whites were picked from the beginning of September. In mid-September, welcome heavy rains helped the parched vines to restart their drought-blocked maturation process, and the rest of the month was cool and fine before a little more rain on September 30 th. Merlots began to be picked in early October, and the Cabernets in mid-October. Little sorting was required. Some dry whites are drought-affected and sinewy, but the Cabernet-based reds are structured, fine and fresh.
2015

Red:

White:

Drink white wines; Drink/Cellar red wines
After the driest autumn for 115 years, a wet winter was needed but only partially supplied: November was wet; December dry; and January and February normal. March and early April saw a combination of warm days and cool nights, then the rest of April and May were very warm and dry, leading to a rapid and precocious flowering. June and July were exceptionally hot and rainless, eventually causing some drought stress. Fortunately, four separate storms in August brought the vines some relief, and an early white-wine harvest began on August 24th. Heavy rains came prior to the red wine harvest, in mid-September, followed by sunshine with cool nights. There was more heavy rain over the first weekend of October, but in general, both Merlots and Cabernets were picked in unhurried conditions. It was an excellent harvest for dry whites, which are pure, concentrated and fresh. The red wines have had a good though not quite great year, the mitigating factors being the drought of high summer and the intermittent rains of the harvest period. Weather conditions favoured the southern Médoc and Pessac-Léognan.
2014
Red:

White:
Drink/Cellar white wines; Drink/Cellar red wines
After a warm and unusually wet winter, spring began with very mild March temperatures, and budburst was two weeks ahead of average. The inevitable frost risk was generally averted by further warmth in April. A cool and damp May led to an extended flowering period, but early June heat confirmed the advanced cycle. After that, though, the weather cooled considerably, and there were violent storms in the Northern Médoc with hail on June 8th and heavy rain on the 22nd. July was damp and dull, and August cool (2°C below normal), slowing the cycle again. Finally the weather changed once again at the end of August, and it remained fine thereafter until the end of October. The overall summer pattern was perfect for dry white wines, which were picked early and which have great freshness and definition. The record-breaking Indian summer meant that both Cabernets and Merlots could be picked at optimum ripeness. The stop-go nature of the summer, though, left its mark in vibrant acidity for the red wines too, which are built in a fresh, 'classical' style.
2013
Red:
White:
Past peak
Spring was miserable: cold and rainy. Budburst was late and flowering was late and uneven; heavy storms hit Bordeaux in early June, and there was continual disease pressure. July was, by contrast, very hot and dry, mitigating some of the disease pressure; but then the worst storm to hit Bordeaux since the 1999 hurricane caused extensive damage on July 26th, with trees uprooted in the Médoc; hail followed in early August. Fine, warm weather ensued, though the cycle was so late that all the fruit was still on the vines when new storms came at the end of September. A crop of mixed ripeness required extensive sorting. Merlot suffered more extensively from disease pressure than Cabernet, but Cabernet struggled comprehensively to achieve ripeness, and was extensively chaptalised in the Médoc. The red wine crop is at best light, charming and for early drinking, at worst thin. The season favoured the dry white wines of Pessac-Léognan and the Graves, by contrast; these retain considerable freshness and poise, and the very best will last well.
2012
Drink
Wet spring, with extended flowering in poor conditions; coulure in Merlot. Extremely dry from mid-July, then rain in Médoc 24-26 September, with more rain in October. Irregular and incomplete ripening in Médoc; Cabernets are heterogeneous and can be herbaceous. Pessac-Léognan is more reliable. White wines show some richness and are the stars of the vintage.
2011
Drink
Atypical season, near record for driest, hottest April/May, scorched berries in June, water stress. Some properties picked before full maturity; sorting essential to remove unripe berries. St.-Julien & St.-Estèphe are most successful. Irregular reds, at best elegant, lighter weight with lower alcohol for mid-term cellaring. Whites with concentration & backbone.
2010
Drink/Cellar
Ideal conditions without temperature extremes; lowest precipitation of decade from July-September. Higher sugars in Cabernets than 2009/2005. Deeply colored, fully mature, firmly structured reds requiring long cellaring: a modern classic.Concentrated whites with elevated acidity.
2009
Drink/Cellar
Hot, dry year, cooler nights with fewer heat spikes than 2003/2005. Higher sun hours than 1947, 1961, 1982 (slightly more precipitation). Ripe, healthy grapes with higher sugars than 2003 & 2005, optimal phenolic & seed maturities. Cabernet excels. Well-endowed, profound red wines displaying density, fruit & flesh: a powerful vintage.Generous, full & flavorful whites, sometimes lacking vivacity.
2008
Drink
Challenging late season, some irregular ripening. Reds show good color & structure, but are somewhat withdrawn. Many may merit excellent rating with further bottle aging.Sauvignon & Sémillon enjoyed ideal conditions. A year offering an exemplary price-value relationship for the Crus Classés.
2007
Drink
Reds, at best fresh, elegant, some lacking concentration. Cabernet & Médoc most successful. Weakest are angular & may dry out with age. Balanced & poised whites with expressive fruit qualities.
2006
Drink
Cabernet Sauvignon performed well. Classic reds with color and structure. Require further time in bottle to reveal themselves. Aromatic, concentrated whites.
2005
Drink/Cellar
Exceptionally dry year from winter to autumn. High sun hours & temperatures in spring & summer. Optimal maturation, all varieties were successful. Substantial reds with deep color, powerful tannins. Full, flavorful, balanced whites equal to reds: an uncommon result.
2004
Past peak
Sorting essential to remove green grapes. Reds range from under ripe and weak to moderately concentrated, framed by acidity & tannin. Only those with sufficient substance will gain with cellaring. Whites possess attractive fruit & fresh acidity.
2003
Drink
Very dry, extremely hot summer days & nights (16 days > 95°F vs. 2 in 2000, 6 in 2005, 4 in 2009). Need to eliminate the superscript here. I can't figure out how to do it.) Deeply colored reds, low acidities & high tannin deviate from classic Left Bank profile. St.-Estèphe, Pauillac are most successful. Reds have largely reached their apogee. Remains a controversial vintage, with strongly divided views as to its intrinsic quality. Harvesting of white grapes started mid-August. Rich, fat whites, some acidified, not for long keeping.
2002
Past peak
Lower yields. Cabernet Sauvignon more successful than Merlot. Northern Médoc communes stand out as successes on the Left Bank. Other reds were irregular in maturity.
2001
Drink
Colder September produces classic, firm reds with some variability in maturity of Cabernet Sauvignon. Very well-balanced, aromatic whites benefitted from cooler weather.
2000
Drink

Hot, dry August & September, ideal ripening, creating small berries with thick skins. Rain-free harvest. Complete, fleshy reds, rich in color & phenolic content.
Bordeaux St.-Emilion & Pomerol
| Vintage | Quality | Drink | Comments |
| --- | --- | --- | --- |
| 2021 | | Cellar | This was a stressful growing season on Bordeaux's Right Bank. The fact that Merlot's growing cycle is earlier than that of Cabernet constantly seemed to count against it through each of the successive weather hazards with which this growing season was punctuated (see the entry for the Médoc and Graves for detail). In the end, most Merlot was picked in difficult, changeable weather in September, and the summer hazards meant that the crop always needed careful sorting; the juicy, brightly acidic but only moderately sweet Merlot berries sometimes required chaptalisation. The most successful areas of the Right Bank in 2021 are those with the best drainage (such as the plateau of Pomerol and the Côte of St Emilion), while the most successful properties tend to be those with a higher-than-usual percentage of Cabernet Franc or Cabernet Sauvignon (notably Figeac, Ausone and Cheval Blanc). The best 2021 Right Bank reds are bright and intense, with sustained acidity and fine-grained tannins. |
| 2020 | | Cellar | For the third vintage in succession, there are no significant differences between Right and Left Bank in Bordeaux, though many producers felt that the vintage pattern in 2020 suited the early ripening Merlot more than Cabernet Sauvignon. Merlot was picked in the warm and sometimes hot conditions of early September, whereas Cabernet Sauvignon was picked in the mixed conditions of the end of September and early October. The warmth of the vintage (remember that 2020 saw the warmest April since 1900, the driest summer since 1959 and more rapid summer heat accumulation than in either 2009 or 2010) is more apparent on the Right Bank than on the Left, but few if any wines here lack freshness and poise. The vintage is at its best in Pomerol and the best sites of St Emilion, but the quality of the Merlot crop shone through in more modest appellations, too. |
| 2019 | | Cellar | As in 2018, there were no major differences between right and left bank in Bordeaux this year, and Bordeaux overall saw a growing season 1.5°C above the 30-year average. A mild late winter gave way to a cool spring with a wet April, with frost affecting parts of St Emilion and Pomerol on April 13th; there was some unevenness of flowering in early June, meaning reduced yields (Merlot bunches averaged 120 grapes rather than 200-berry norm in 2019, according to the Moueix family). The late June and July heat was a challenge for Pomerol, whereas St Emilion's cooler, moister soils resisted these conditions more successfully; the rain of July 26th resolved everyone's anxieties, though, and the dry warmth of August and September provided perfect ripening weather. Much of the Pomerol Merlot had been picked before the late September rains, with St Emilion Merlot and Cabernet Franc being picked afterwards. The wines are deeply coloured, concentrated and fresh, rich in both tannins and acidity. The balance is similar to 2016 but the wines have, if anything, even more flesh and depth than in 2016. |
| 2018 | | Cellar | There is no systematic left bank/right bank differentiation in this vintage, though differences between individual properties can be marked. After a wet winter, St Emilion and Pomerol endured copious rain during spring and early summer leading to intense fungal-disease pressure. Flowering passed off well, though the depradations of downy mildew subsequently reduced the crop in some cases. The three summer months, by contrast, were hot and sunny; indeed Pomerol experienced its sunniest September on record while temperatures in St Emilion were a full 1.5°C above long-term averages throughout August, September and October. Harvesting unfolded at a leisurely pace, and the result is in general a magnficent crop of amply dimensioned yet highly focussed wines. Pomerol has achieved some of the most consistently successful results in Bordeaux 2018, while in St Emilion those properties with a high percentage of Cabernet Franc in their blends were often outstanding. Some Merlot-dominated St Emilion wines are high in alcohol (Tertre-Roteboeuf is 16.2% this year). The wines will in general age very well. |
| 2017 | | Cellar | As throughout the region, treacherously mild February, March and early April temperatures preceded savage frosts in late April. The resulted in average yields in St Emilion of 21.7 hl/ha (compared to 46.2 hl/ha in 2016) and in Pomerol of 23.9 hl/ha (compared to 44.4 hl/ha in 2016); the worst-hit properties in both regions were the lowest and least propitiously sited. (Lalande de Pomerol lost between 50% and 80% of its crop.) After a very warm May and June, and a very wet period over the last five days of June, July was dry and mild, and August variable, with the first half of the month cool and the end of the month very warm (and wet). The Merlot crop was picked in generally good weather in mid-September, though with rot threatening some of the bunches. The wines are soft and attractive, fresh without greenness, and will make attractive short to mid-term drinking. |
| 2016 | | Cellar | After considerable anxiety about disease pressure during the long and colossally wet spring, spirits lifted on the Right Bank during June as summer warmth arrived and the rain clouds cleared. The very dry weather and tempered heat of summer suited Merlot, with July in particular leading to the formation of propitiously thick yet supple skins on the grapes. Following the mid-September rains, the Merlot berries increased in weight but without any skin-splitting, and the fine weather of the latter half of September was perfect for final ripening. Quality in general is outstanding, with dark, sumptuously rich yet freshly balanced wines; Merlot looks even better than Cabernet Franc. The only exception are those wines grown on sandy soils in St Emilion which sometimes suffered during the long dry months of July and August. |
| 2015 | | Drink/Cellar | The early growing cycle of Merlot combined with the very warm weather in March and early April put the right bank at considerable frost risk, but this danger was averted. Early June heat caused some Merlot coulure (shatter) on the right bank, but the overall size of the fruit set mitigated losses. Hot weather in June and July meant that some Pomerol and Merlot producers did less mid-season leaf-plucking than normal. The right bank received the best of the August rains (5.5 inches/140 mm in some areas), and this set the scene for a very healthy Merlot and Cabernet Franc crop, with the harvest beginning in the third week in September for Merlot and early October for Cabernet Franc. Sumptuous, softly textured wines have been made with quality in Pomerol approaching that of a great vintage for the top estates. |
| 2014 | | Drink/Cellar | Both winter and spring were mild, with ample rainfall until March and a dry April. May, by contrast, was cool and damp up to and including the flowering period. This poor weather negatively influenced the early Merlots. June began with ample warmth and dry conditions, and the storms of this month were less severe on the right bank than in the Médoc (though there were hail episodes in St Emilion on the 19th). July was a little cooler than usual, and August decidedly so. The magnificent conditions in September and October, though, meant that the Merlots could be teased to perfect ripeness – which came precociously for Pomerol (where the harvest began before that of Pessac-Léognan this year). Harvest, however, came much later, well into October, for wines from the cooler soils and higher altitudes of St Emilion. The conditions suited Cabernet Franc. The wines have both richness and freshness, even if quality is slightly more mixed on the right bank than on the left. |
| 2013 | | Past peak | A cold, late spring, with troublesome, extended, late flowering with comprehensive coulure (shatter) and millerandage (shot berries) affecting the Merlot. A warm and dry July saved the season from catastrophe, but ended with more storms. St Emilion was particularly badly hit by hail in early August. Late August and September were warm but very humid, causing further severe disease pressure. Harvest took place at the end of September and early October, and required extensive sorting. Pomerol is more successful than St Emilion, owing to its well-drained gravels and lower, warmer altitudes, but even there the wines are light and lack their customary fleshiness. St Emilion is extremely heterogenous. |
| 2012 | | Drink/Cellar | Challenging season: A wet April disrupted flowering; coulure and mildew reduced the Merlot crop. Late summer was hot and dry. Cabernets and high-sited vineyards struggled to reach maturity. St Emilion inconsistent although the best wines are very good; Pomerol is more consistent. |
| 2011 | | Drink/Cellar | Difficult & unusual season, early summer, dry. Clay-rich soils fared better, sandy soils worse, due to water stress. Best are balanced, medium-weight & elegant. |
| 2010 | | Drink/Cellar | Ideal, very dry season without heat extremes. Small berries, higher anthocyanin content than 2009/2005. Concentrated, structured wines for long cellaring. |
| 2009 | | Drink/Cellar | Hot, sunny, dry year. Merlot achieves very high sugars exceeding recent exceptional vintages. Rich, velvety, powerful wines, high alcohol in some cases. |
| 2008 | | Drink | Merlot achieved maturity in general. Supple wines, some highly extracted. Pomerol stands out. A vintage offering value for money among recent years. |
| 2007 | | Drink | Merlot struggled to ripen, some harvested too early. Low sugar levels, generally less than 2002 & 2004. Clay soils performed best. |
| 2006 | | Drink | Merlot performed best on clay & limestone soils. Aromatic, tannic wines for long cellaring. |
| 2005 | | Drink/Cellar | Very dry from winter to harvest. Hot without the extremes of 2003 in spring & summer. Right Bank as successful as Left. Concentrated, generous, fleshy wines with ripe tannins. |
| 2004 | | Past peak | Good color, fruit & backbone, but generally lighter wines. Some reveal lack of maturity, over-extraction. |
| 2003 | | Drink | Heat wave vintage: hot days & nights. Some sites suffered water stress. Powerful, full wines at best, though atypical & controversial. Most ready now & are unlikely to gain with additional bottle aging. |
| 2002 | | Past peak | Irregular flowering affected Merlot which struggled in late season. Lack of complete & uniform ripeness. Triage was needed to remove undesirable fruit. Very low yields. Diluted wines. |
| 2001 | | Drink | Gravel soils dealt best with higher rainfall. Good October weather insures ripening. At its best, concentrated, structured wines which have aged well, though initially in shadow of 2000. Vibrating sorting tables make appearance at top estates. |
| 2000 | | Drink | Rainless from mid-July to 19 September. Conditions favored colder, water-holding soils; sandy vineyards at disadvantage. Merlot reached very high sugars (well above 1982, 1989). Pomerol is particularly impressive. Healthy, ripe & rich wines with sensual textures. |
| Vintage | Quality | Drink | Comments |
| --- | --- | --- | --- |
| 2021 | | Cellar | This was a shockingly difficult vintage in Sauternes – yet, for those properties which succeeded in making a little wine, quality is outstanding. The April frosts were severe here, and especially in Barsac where temperatures dropped to -5°C on April 7th, effectively destroying the entire crop for some properties; summer mildew and occasional hail then took a further toll. Yields are always low in Sauternes, but in 2021 they fell 80% below the 10-year average. Among the properties who have made no wine at all in 2021 are Climens, Doisy-Dubroca, Doisy-Védrines, Filhot, Guiraud, de Malle, Myrat, Nairac and Rabaud-Promis. Where there is a crop, though – often of just one-quarter of a glass per vine – quality is outstanding after a long, cool season with extensive and healthy botrytis developing late but flourishing in fine early autumn warmth and sunlight. Intense, dramatic, finely balanced yet also opulent and concentrated wines have been made by properties like de Fargues, Suduiraut, Rayne-Vigneau, Sigalas-Rabaud and Bastor Lamontagne. |
| 2020 | | Cellar | Sauternes had an unlucky 2020, in that the pattern of rain and heat meant an unusually short crop even by Sauternes standards, and the hot, dry weather of the first half of September precluded any early development of botrytis. Some properties had to wait until late October or even November in order to bring in botrytised grapes, with the early passes yielding only raisined (passerillé) fruit. The slightly moister, more clay-rich soils of Barsac helped retain vital moisture to initiate botrytis by comparison with the dryer gravels of Sauternes. The style of the wines is clean, pure and enticing, but lacks succulence and botrytised complexity. |
| 2019 | | Cellar | The growing season in Sauternes was similar to that seen elsewhere in Bordeaux -- with one significant difference. This was that the late July rain in Sauternes was heavier than elsewhere, with up to 100 mm falling over the month as a whole. When combined with the warm conditions, this produced a troubling attack of acid rot which growers were, in the end, able to combat thanks to the dry weather which followed in August and early September (though the unfortunate Ch Nairac lost its entire harvest). These dry conditions meant that noble rot took a long time to develop, as it had in 2018, only appearing from October onwards -- by which time some of the picking had already been completed. The wines are in general succulent and opulent yet well-balanced, if sometimes lacking in the tang which comes from botrytis. |
| 2018 | | Drink/Cellar | After the very wet spring and late-spring weather which typified Bordeaux in 2018, July brought some localised hail problems with, for example, Ch Guiraud losing 95 per cent of its crop on July 15th; other properties lost crop to mildew depradations. The long, warm, dry summer which followed improved matters... almost to excess, since the lack of humidity in September meant that noble rot didn't develop as it should have done, and growers had to sit back and wait. Around 30 mm of rain finally fell at the end of the month, provoking botrytis spores into action, with full botrytisation under way by mid-October. It was, in the end, a very late harvest for the sweet wines (though a very early one for the dry wines, with a full two months' difference between the two in some cases). Acidities are sometimes low but the wines are lush, fruity and sensual, and should make an attractive mid-term ageing prospect. |
| 2017 | | Drink/Cellar | Sauternes, and especially the sub-region of Barsac, was as badly hit as other regions of Bordeaux by the April frosts, and some properties (like Ch Climens) have made no wine at all this year. Others (like Ch Myrat, Ch Coutet and Ch La Tour Blanche) have produced very little, while a fortunate third group (such as Ch Sigalas-Rabaud and Ch Rayne-Vigneau) enjoyed a near-normal harvest. The mixed but generally warm, dry summer was ideal for white grapes maturation, and the rain which came at the end of August perfect for unleashing botrytis (though it also provoked some grey rot). There were three main harvest sweeps, one in September (perfumed and fresh), and two in October (much richer). Quantities were very small, but quality is outstanding: concentrated and dense, but lively and racy, too. |
| 2016 | | Drink/Cellar | The long, dry, warm summer meant ample ripeness but no botrytis by the beginning of September. The mid-September rains initiated the process, but it wasn't until the rains of September 30th and October 10th that noble rot could proliferate, and superb quality fruit was picked between October 17th and 25th, with further tries continuing into November. The wines aren't quite as rich as in 2015, but have great finesse, purity and poise, with the balance to endure. |
| 2015 | | Drink/Cellar | Sauternes' recent luck held in 2015. Flowering went well, though the fruit set was modest rather than generous; the vines withstood the midsummer heat well. The four episodes of autumn rain proved particularly beneficial for Sauternes as this initiated the development of botrytis much earlier than usual. From that point onwards, storms followed by sunny weather provided ideal conditions for slow, regular harvesting between early September and late October. The wines are rich but poised, with generous levels of fruit sweetness and soft but sustained acidity. They will age well. |
| 2014 | | Drink/Cellar | The 2014 season was by no means trouble-free in Sauternes. The tricky flowering conditions in late May caused problems for Sémillon, and the disappointing July and August weather meant considerable disease pressure in the vineyards. Attack by Drosophila suzukii flies meant that growers had to 'clean' the vineyards in early September. Dry weather throughout the rest of the month held noble rot in check. Rain on October 9th, though, finally unleashed botrytis, and the Indian summer meant a leisurely harvest of berries in perfect condition via an extensive series of tries. Attractive wines of both power and freshness have been made. |
| 2013 | | Drink/Cellar | Sauternes suffered the same problems as the rest of Bordeaux through the first half of the growing season: unseasonably wet and cold weather with difficult flowering. The hot, dry weather in July turned the tide, and the warm, humid conditions in August and September benefitted sweet wines, with extensive noble rot developing and spreading swiftly in the latter month. It was an early and generous harvest for Sauternes, beginning at the same time as the red harvest at the end of September and continuing throughout October, with several breaks for storms. The wines are generous and lush, if without quite the concentration of the very greatest vintages. |
| 2012 | | Drink/Past Peak | Botrytis did not set in until 23 September, then spread slowly & irregularly. Rain ended harvest 1st week of November. Limited volume of successful wines from Barsac & limestone soils, with sugar level similar to 2008. Some leading estates (e.g., Yquem) produce no grand vin. |
| 2011 | | Drink/Cellar | Rapid burst of botrytis in September, only seen twice in 40 years (2011/2009). |
| 2010 | | Drink/Cellar | September & October had alternating rains, mists & hot, dry periods. Varying degrees of noble rot. Finely calibrated, elegant wines offering candied fruit and perfume without the opulence of 2009. |
| 2009 | | Drink/Cellar | Ideal & complete onset of botrytis. Exceptionally high sugars: 23% - 25% potential alcohol. Multidimensional, complex wines with pronounced noble rot; enormous richness matched by harmonious structure. |
| 2008 | | Drink | Slow spread of botrytis required multiple tries. Best display fine sugar-acid balance, others are light. |
| 2007 | | Drink | Alternating humidity & dry heat from mid-September to end of October favored development of noble rot. Aromatic complexity, balance & elegant acidity. Sweet (and dry) whites surpassed reds in 2007. |
| 2006 | | Drink | Clay soils in Sauternes, limestone in Barsac yielded best wines.Well-defined, aromatic wines combine concentration & balanced acidity. Lower production of liquoreux than 2005. |
| 2005 | | Drink | Very high sugars & clean, opulent wines with optimal noble rot. A particularly generous harvest of classic, exceptionally rich liquoreux. |
| 2004 | | Past peak | Rain disrupts & limits noble rot. Light, aromatic wines of moderate sweetness. |
| 2003 | | Drink | High sugar grapes undergo rapid onset of botrytis initiated by early September rains. Accelerated picking with only 2-3 tries. Very full, sweet & rich wines. |
| 2002 | | Past peak | Irregular botrytis infection late in season. Well-balanced wines; the best have prominent noble rot. |
| 2001 | | Drink | Rapid onset of botrytis on ripe grapes, high in sugar. Ideal October: brief rainstorms, elevated temperatures, windy & sun-filled afternoons. Very sweet yet balanced wines with pronounced noble rot & noteworthy complexity. A memorable year & highly uniform success for all liquoreux. |
| 2000 | | Drink | Hot September holds off botrytis; rain in late October spoils most of crop. Extremely limited appearance of noble rot. |
| Quality | Chart Legend |
| --- | --- |
| Poor | |
| Poor to Fair | |
| Fair | |
| Fair to Good | |
| Good | |
| Good to Excellent | |
| Excellent | |
| Excellent to Exceptional | |
| Exceptional | |
These vintage notes have been prepared by Andrew Jefford, Academic Advisor to the Wine Scholar Guild. New vintage information, and any revisions of previous vintage drinking suggestions, are made each autumn. Use the chart as a guide only; in every vintage there will be outperforming and underperforming wines.