Languedoc-Roussillon Vintage Charts & Ratings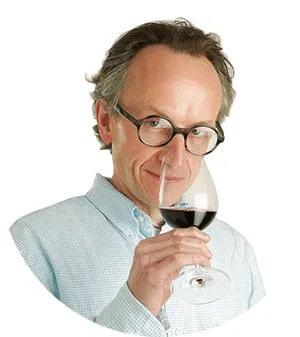 By Andrew Jefford
Last updated: Jan. 16, 2023

The vintage chart and harvest reports provided by the Wine Scholar Guild gives you the ranking for every French wine region and vintage from 2000 to today. Andrew Jefford, award-winning wine journalist for Decanter Magazine and author of twelve books on wine including The New France has compiled information and written the vintage charts starting with the 2013 vintage. He is also updating information for the vintages prior to 2013.
| Vintage | Quality | Drink | Comments |
| --- | --- | --- | --- |
| 2021 | | Drink/Cellar | Was France's 'warm south' sheltered from the vintage difficulties experienced elsewhere in the country? It wasn't. The April frosts after an ultra-warm end to March were as severe as elsewhere. Indeed more so in eastern Languedoc: Domaine de l'Hortus and other Pic St Loup growers lost 80% of their crop. Damage was less severe further west, but even in Roussillon there was crop loss after the April frosts. The Grenache vines then suffered extensive coulure at flowering due to cooler-than-usual conditions. In contrast to France's north, summer was generally very dry here, putting the vines into drought stress: only 300 mm of rain fell in Roussillon between November 2020 and the end of August 2021. The consolation was that summer's heat was less extravagant than in recent vintages, and that by the end of August the small crop (again in contrast to Northern France) was in an excellent state of health. The race wasn't over, though: the beginning of September brought heavy rains. These were beneficial in a minority of cases, but for most growers they came too late to improve quality and merely served to complicate harvest decisions. The best wines of this small crop are fresh, delicate and aromatic, with concentration and poise. |
| 2020 | | Drink/Cellar | Generous autumn rains, a very mild December (2°C above the long-term average) and a warm February (the warmest since 2001 in Hérault) got the vines off to an early start: budburst for Chardonnay on the plains came as early as March 9th, so the frost risk was intense. In the end, though, all was well, and the warm conditions continued in April and May, with successful flowering. May, though, brought unusually copious rain to Languedoc – meaning downy mildew; the damage from this was less severe than in 2018, however. June began with cool, stormy weather, but thereafter summer was hot and dry though without heatwave conditions. Harvest came early, but Languedoc growers were generally happy with an average-to-good crop of juicy grapes producing well-balanced musts. Some Languedoc growers, though, suffered lower yields because of the dry, hot weather from mid-June; because of mildew; or because of the depradations of wild boar (numerous after a Covid-curtailed hunting season in 2019). Yields were lower in general in Roussillon. All of the wines are elegant, fresh and aromatic: an excellent vintage. |
| 2019 | | Drink/Cellar | A mild winter led to a very early budburst in Languedoc-Roussillon. April and May were cooler but there were none of the frost problems which had affected the region in 2017, though after this cool spell flowering was in general a week to 10 days later than in 2018. Summer was then very warm, with the June heatwave breaking France's historical record: no higher temperature has ever been recorded in France than the 46°C measured at Vérargues in Hérault on June 28th and, astonishingly, it broke the previous record set in 2003 (set in neighbouring Gard) by almost 2°C. This didn't just cause sunburn on the grapes, but leaves withered and the vines shut down for the year in some of the Muscat-growing regions such as Lunel and Frontignan; fortunately the higher-sited appellation vineyards on the Languedoc hills generally came through unscathed. Drought was a problem throughout the region in July, and at that point it became obvious that the harvest would be 20 to 30 per cent below that of 2018: small berries with thick skins and little juice. Cooler nights in August and rains in early September helped restart maturation, with harvest running from mid-August for the whites and from mid-September through to October for the reds. The low yields mean concentrated wines, and the best results have been achieved in cooler zones like Limoux, Cabardès and Pic St Loup where freshness was retained, too. |
| 2018 | | Drink/Cellar | After three dryer-than-normal vintages, growers in Languedoc greeted their mild, wet winter and prodigiously wet spring with relief. Roussillon, by contrast, had a dry winter, but spring was gratifyingly wet there too – followed by the Tramontane wind to dry the vines. In Languedoc the winds failed to blow to the same extent, and in the warm, humid conditions many growers suffered losses to mildew (35 per cent below average at Mas de Daumas Gassac, for example); Faugères and St Chinian were particularly badly affected. July and (especially) August were hot, dry and sunny, easing the mildew pressure, and September remained sunny with cool nights, providing ideal harvesting conditions, with most growers in Languedoc and all growers in Roussillon very happy with their crop. A terrible storm, though, then hit western Languedoc (especially the area around Narbonne) on October 15th, with between a third and half the normal annual rainfall falling in a single 24-hour period. This caused the worst floods in the Aude since 1891; 12 people lost their lives, and many vineyards (and some cellars) were wrecked. The 2018 harvest, though, was safe. |
| 2017 | | Drink/Cellar | A cold winter was followed by unusually warm weather in February, March and early April; then, most unusually for Languedoc, frost struck the vineyards (though Roussillon was spared, and in the end had a larger-than-usual harvest). Aude, Hérault and Gard were all badly hit, with crop levels down by 20-30% (around 1 million hl less than usual), and with IGP vineyards worse hit than AOP vineyards (which mainly lie on the hills, and therefore enjoy better air drainage). Summer was then bright and sunny, and the surviving crop provided an early harvest, with some Muscats being picked as early as the end of July. Quality was good, rising to excellent in the Roussillon (where more sea breezes and less tramontane wind than usual helped temper the heat and minimise grape dessication). |
| 2016 | | Drink/Cellar | After a mild but dry winter which provoked early budburst, spring was cool enough to slow down the cycle. A shortage of water, though, made itself felt from spring onwards: 2016 was the driest season in Languedoc since 1944. A small crop of at least 10 per cent below normal was the result, while the Pic St Loup crop was hit further by a catastrophic hail storm in August. In general, conditions were warm and dry with nights cool enough to retain freshness, and quality (for those growing the well-adapted varieties generally specified by AOC rules) is high. |
| 2015 | | Drink | Winter and early spring were cold and very wet. But warm, dry weather took over after that, and from mid-May onwards, conditions were unusually hot, especially in July. At that point, some of the vines were shutting down. Violent storms ensued on August 13th which were generally of great benefit to the vines, though quantities varied between 24 in/600 mm in Terraces du Larzac to under 2 in/50 mm elsewhere. Warm weather resumed on August 20th, and harvest got underway for the whites; reds were picked in early September. Torrential but localised rain on September 8th in eastern Languedoc spared most growers. The end of September and October provided beautiful harvest conditions for later pickers, and in general, this ended as a good vintage for both Languedoc and Roussillon, producing fresh whites and fragrant, amply constituted and lushly fruity reds with fine ageing potential. |
| 2014 | | Drink | Languedoc-Roussillon suffered its driest winter for 20 years, and a warm, dry spring then followed. Drought stress meant the vines set a lower yield than normal. Hailstorms on July 6th caused crop losses in La Clape, Minervois and Corbières, and summer then turned humid and stormy. The vine's cycle was well advanced, though, so those unaffected by hail who were able to harvest early made good wines, including many in Roussillon. However colossal rains and flooding hit Languedoc on September 17th and 18th, and then again between September 28th and 30th seriously compromising the harvest in later picking zones (like Pic St Loup) and for those Languedoc growers reliant on later-ripening Grenache and Mourvèdre. It was, by contrast, a good year in Roussillon. |
| 2013 | | Drink | Cold, wet spring continued through abnormally cold June. Flowering delayed by 3 weeks. Grenache suffered coulure, reducing its yields. Summer generally warm, not hot, with cool nights. Late-ripening red varieties yielded best results: Syrah, Carignan, Mourvèdre & Cabernet. Grenache Blanc, Picpoul, Roussanne & Chardonnay do well. Wines overall tend to have lower alcohol, higher acidities; best have structure for aging. Roussillon particularly successful. Total harvest volume close to recent norm across L-R. |
| 2012 | | Drink | Weather extremes, variation across L-R. Very hot spring, very dry summer. Wide disparities in outcomes. Grenache, Syrah profited from conditions, excellent Corbières, Fitou, La Clape, Terrasses du Larzac. Weaker dry whites: Picpoul, Sauvignon Blanc. In Roussillon, Tramontane wind strips fruit from vines, a rare occurrence. Healthy reds from small berries, excellent Roussillon villages. Generally not for long cellaring. Banyuls, Maury, Rivesaltes stand out. Lowest recorded overall harvest, down 40% from average. |
| 2011 | | Drink | Season commenced with good water reserves in Languedoc. Dry, warm to hot spring. Cool, humid summer, attacks of mildew, oidium. Improved conditions, windy, for harvest. Heterogeneous ripening, fruity & fresh wines to drink young, though the best reds have also aged very well. In Roussillon, hot, dry spring offset by May rain. Colder early summer, hot & humid August with hail on 5th damaging 1,000 ha in Les Aspres. Winds played positive drying role in September. Successful & healthy global results: aromatic wines with defining acidity. Promising VDNs. First vintage in many without shortfall in volume. |
| 2010 | | Drink | Generally hot, dry year. Warm spring without rain, favorable conditions for flowering. Extremely hot July, cooler late August regulated maturation. In Roussillon, cooler summer nights until mid-August. Roussillon reds, from small berries, have good color, substance. Severely reduced harvest: 30% below average. Outstanding harvest of dense, structured wines. |
| 2009 | | Drink/Past peak | Relatively humid & wet for L-R. Rainy April in Languedoc. Typical summer sunshine, very hot August accelerates ripening. Roussillon saw warm spring & good conditions for flowering. Advanced ripening, similar to 2003, small crop with irregular quality. Full whites & reds, low acidities, high alcohol. Uneven phenolic maturities. |
| 2008 | | Drink/Past peak | In Languedoc, hot summer without rain, abundant sunshine; ripening slowed by cooler nights. More varied weather in Roussillon, beneficial May rain. Staggered harvest depending on variety, zone. Heterogeneous results: fresh, expressive reds & whites with sound acidity. |
| 2007 | | Drink/Past peak | Season began with dry conditions, rectified partially by spring rain. Little summer rain in Languedoc, Roussillon even less. Reduced harvest of generally healthy, concentrated wines, notably reds of Corbières, Pic Saint-Loup, whites of Limoux. |
| 2006 | | Past peak | Very hot June, precocious flowering. Heat continued through summer, with no precipitation, nearing water stress. Rain in September restored balance in Languedoc, enabling healthy harvest of sound maturity. Corbières, Fitou performed well. Budding delayed in Roussillon, rainless May to September. Very hot July, cooler August. Challenging harvest, best wines resulted from careful selection of ripe fruit. Uneven ripening, phenolic maturity. |
| 2005 | | Past peak | Beneficent growing season with balanced temperatures & rainfall in Languedoc. Many locales attained maturity by late August. Wines with attractive fruit, equilibrium; fine tannins in reds. Roussillon recovered from early oidium & harvested healthy grapes, especially fine Carignan. A rival to 2001's quality, perhaps a notch lower in red. |
| 2004 | | Past peak | Year of seasonal norms without extremes across L-R. Typical, hot summer carried on to Indian summer in October. Healthy fruit, optimal & sound ripening unless picked too early. Corbières shines. Roussillon dependable across all types, a step below 2003 in red. |
| 2003 | | Past peak | Water-retaining soils, higher elevations coped better with heat wave. Hot summer days & nights stressed vulnerable vines. Long, extended, reduced harvest. Conditions favored Grenache: deep, rich fruit. Carignan, Mourvèdre also withstood heat; Bordeaux varieties struggled. Often dense reds, heavy whites with elevated alcohol, low acidities for early drinking. Roussillon benefitted from cooling of sea, mountains & winds to produce excellent dry reds, Banyuls, Maury. |
| 2002 | | Past peak | Dry spring, cool July, uneven August hindered maturation & delayed harvest. Heavy rainstorm affecting Gard & Hérault on 9-10 September. Lack of substance, concentration. Roussillon generally more successful than Languedoc in dry wines & VDN. |
| 2001 | | Past peak | Beneficent season across L-R. Ideal flowering. High sun hours, typical heat, no rain from mid-July to mid-September. A benchmark year for reds, deeply colored & tannic, suitable for cellaring. Roussillon villages, Banyuls, Collioure stand out. Many place this as one of the finest modern vintages in L-R. |
| 2000 | | Past peak | Largely sun-filled, dry spring continued into summer. Brief cold snap in July in Languedoc. Fine hot weather in August/September, enhancing maturities. Harvesting in good weather, large crop overall. Very successful reds possessing fruit, balance. |
| Quality | Chart Legend |
| --- | --- |
| Poor | |
| Poor to Fair | |
| Fair | |
| Fair to Good | |
| Good | |
| Good to Excellent | |
| Excellent | |
| Excellent to Exceptional | |
| Exceptional | |
These vintage notes have been prepared by Andrew Jefford, Academic Advisor to the Wine Scholar Guild. New vintage information, and any revisions of previous vintage drinking suggestions, are made each autumn. Use the chart as a guide only; in every vintage there will be outperforming and underperforming wines.