Provence Vintage Charts & Ratings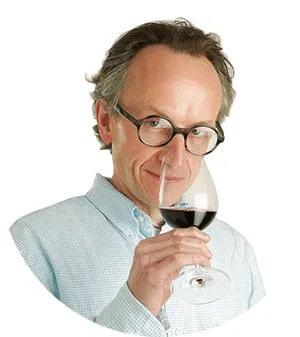 By Andrew Jefford
Last updated: Jan. 16, 2023

The vintage chart and harvest reports provided by the Wine Scholar Guild gives you the ranking for every French wine region and vintage from 2000 to today. Andrew Jefford, award-winning wine journalist for Decanter Magazine and author of twelve books on wine including The New France has compiled information and written the vintage charts starting with the 2013 vintage. He is also updating information for the vintages prior to 2013.
| Vintage | Quality | Drink | Comments |
| --- | --- | --- | --- |
| 2021 | | Drink | Budburst was relatively late in Provence; even so, this region like others was caught out by the frosts of April 7th and 8th. In the end the frost-affected vineyard zone was not widespread and the region recorded a harvest in line with results over the last half-decade (167 million bottles). In contrast to the Southern Rhône, the summer in Provence was not notably cooler than average; indeed there were fires on the Maures plain in August. The coastal harvest began on August 20th and in September further inland; quality for the all-important rosé wines is good, with more natural freshness and a brighter acid balance than in recent years. |
| 2020 | | Drink/cellar reds | The warmest winter for 62 years led to an exceptionally early start for the vines, with some buds in movement in the Var as early as January: a situation of high danger. Provence was, in the end, the only French wine region to be hit by frosts in 2020, with pre-dawn temperatures of -3°C to -7°C during the last week in March and causing significant damage, especially in warm, protected sites where the sorti (initial growth) was most advanced. There was also hail in the Var on May 18th, and significant rain (300mm) over spring as a whole. After that, summer was very hot and dry, with temperatures reaching 41°C, though cool nights helped maintain acidity. Harvest got underway in mid-August in the coastal vineyards for white and rosé wines, while the reds benefited from some helpful rains to refresh the fruit at the end of August. Growers are generally pleased with the quality, despite the difficult start to the season. |
| 2019 | | Drink/cellar reds | After a very rainy autumn and generally colder conditions in January and February than further north, spring stayed cool, and budburst in mid-April was almost two weeks later than normal. April was very rainy, too, holding the vines further in check – though this slow, wet start proved to be the best possible antidote to the heat which came later. A warm May was marked by prolific growth, and from that point the summer let rip, with record-breaking July and August heat (up to 44.3°C). Given this heat, the authorities allowed wine-growers to irrigate during the heatwaves; even so, quantities are around 9 per cent below average. Quality, by contrast, has been excellent, thanks to the slow, cool, wet spring and cool summer nights after very warm days. |
| 2018 | | Drink | Provence, like the Southern Rhône, suffered from acute mildew pressure due to warm, almost tropical conditions with much less Mistral than usual in the first half of the year, and this led to heterogenous ripening in many parcels. There were also three hail episodes in the Var on June 24th, August 5th and August 14th which caused local damage to around 500 ha of vines. As elsewhere in France, though, harvest conditions (from mid-August in Provence) were ideal, and for those who were able to overcome the mildew challenge quality was good. Quantities, by contrast, were lower than usual again this year, meaning that Provence rosé was, during the 2019 sales period, in relatively short supply. |
| 2017 | | Drink | Provence, like the Rhône valley, generally escaped the frost problems which affected so much of France -- though a small area in the Var suffered, mostly planted with IGP fruit. It was, however, the third year of summer drought in Provence, and this meant small berries, small bunches and reduced yields; the harvest was 18% down on 2016. The early season and bright, hot summer also meant an extraordinarily early vintage, beginning in Pierrefeu on August 11th, and everywhere at least two weeks ahead of the previous average for warm or hot years. Tempier in Bandol began on August 22nd and finished on September 12th. Gowers were very pleased with the quality, suggesting that the Mistral had been critical in ensuring freshness in the fruit, and that 2016-2017 winter rains had also kept the vines healthy during the long, hot summer. |
| 2016 | | Drink | The wet spring which characterised many French wine regions in 2016 eluded Provence as it did Languedoc, and apart from a minor frost on April 29th the main growing-season challenge was drought: less than 200 mm of rain throughout the entire season in Bandol, for example, and an almost completely rainless summer in Bellet. The result was a shortfall of 10 to 30 per cent depending on zone, and very small berries which were not always ideal for rosé production where 'juiciness' is a desideratum. The quality of both white and (especially) red wines, though, was high since the summer heat was tempered by cool nights and the grapes retained fresh acidity, while the lowered yields provided impressive concentration of flavour. |
| 2015 | | Drink | After a very wet winter for the second year running, spring was warm and dry and bud break took place earlier than usual. Flowering went well, and summer was generally warm but without excessive heat; rain around June 15th was helpful. The conditions of steady, tempered heat continued throughout August, and the rosé harvest began at the end of that month under clear skies, with grapes for white and red wines generally picked in the first half of September. Quantities are slightly lower than in 2015 but quality is exceptional; Bandol reds are outstanding. |
| 2014 | | Drink | Winter was wetter than average, especially in January and February, and there were further episodes of rain in March and May. Summer was cooler than usual with occasional further storms and hail episodes around Mont Sainte-Victoire and in Coteaux Varois. The weather cleared at the end of August, and September was the warmest month of the summer, though from mid-September the Mistral gave way to an easterly wind which saw the return of humid conditions. September 19th brought violent storms and hail in Bandol, though many growers had picked by then. Quality was better than growers had feared, with fresh, lively whites and rosés and poised, mid-weight reds. |
| 2013 | | Drink | After a long, cool and slow spring, the entire growing season (bud break, flowering, véraison and harvest) was about two weeks later than usual. There were hail storms in the Var in June, but the disease pressure of early summer gradually abated thanks to the Mistral as September approached. It was a good vintage for those who long for delicacy and freshness in white and rosé wines, but the reds are light to mid-weight and, generally speaking, not for long storage. |
| 2012 | | Drink | Rainy spring, hail in central Provence in late May. Hot, dry summer, drought in Bouches-du-Rhône. Rainstorms from mid-August into September. Fresh, elegant rosés. Concentrated whites with marked acidity, best will keep. Restrained, balanced reds, Coteaux Varois Syrah stands out. Moderate alcohol levels. Overall volume down by 20%. |
| 2011 | | Drink | Mixed growing season. Dry, sunny spring, flowering in good conditions. Uneven summer: cool, wet July; hot, dry mid-August to mid-September. Beneficial moisture in early September followed by drying Mistral wind. Cool nights during harvest. Heterogeneous maturation. Elegant, aromatic rosés, well-defined reds, especially Coteaux Varois & d'Aix. Bandol particularly successful & structured; best will need cellaring. |
| 2010 | | Past peak | Widely varying weather by département. More rainfall in some sectors than recent years. June floods in central Var. Harvest pushed back by 1 to 3 weeks depending on locale; some red varieties not picked until end of October. Most reds moderately concentrated, whites & rosés with high acidities, generally lower alcohol: a year of finesse. Alternating sun/rain resulted in late, extended harvest in Bandol: spicy, defined reds, moderate alcohol. |
| 2009 | | Drink | Beneficial winter rains, good weather. Dry summer. Early vintage, balanced sugar & acidity enhanced by diurnal temperature variation. Ripe wines of all colors, very successful reds. In some cases, elevated alcohol, low acidities. Hot, dry summer in Bandol, even Mourvèdre ripened early. Reds reveal fruit, notable acidity, fine tannins. |
| 2008 | | Past peak | Difficult year. High levels of mildew & colder, wetter end to growing season demanded careful vineyard maintenance. Smaller crop of fresh rosés & whites, fruit-filled & defined reds. Generally lower alcohol, higher acidity. Varied September weather in Bandol yielded reds with tension & definition. With a"cooler," more classic expression than 2007. |
| 2007 | | Past peak | Warm August leading up to harvest. Cool nights. Storms in Var, Coteaux d'Aix. Elsewhere, water & wind stress in summer. Early healthy harvest but rather low volume. Atypically ripe, fleshy, sometimes heady whites & rosés. Reds with concentrated fruit. Bandol shines very expressive with generous fruit; best demand further aging. Some compare 2007 to 1998, an exceptional year. |
| 2006 | | Past peak | Mild spring, some rain April through July. Hot windy August. Elevated amount of sunshine throughout season, lower precipitation. Drought in central Provence salvaged by late rains. Agreeable rosés, elegant whites. Structured reds suitable for mid-term cellaring, most are now ready. Extremely early harvest of healthy, ripe fruit in Bandol: reds are fresh, elegant. |
| 2005 | | Past peak | In general, a dry season with absence of heat extremes, small harvest. Expressive, typical whites & rosés; firm reds with intense fruit. In Bandol, cool August nights, September punctuated by rain, no mistral; low yields, concentrated, well-defined reds for keeping. In general, less salutary results in Provence than other regions in '05. |
| 2004 | | Past peak | Low yielding year (35-40 hl/ha) across all types, particularly small for Mourvèdre. Above average acidity. Balanced reds with moderately concentrated, fine tannins. Hot summer days, cool nights freshened by Mistral produced attractive Bandol with moderate alcohol, spice & fresh acidity. |
| 2003 | | Past peak | Summer heat wave, coastal vineyards enjoyed moderating winds. Notably low yields in driest areas. Grenache suffered, Cinsault & Mourvèdre tolerated extremes better. Many wines with low acidity, high alcohol. Dry tannins in some reds; best are concentrated & required cellaring. Bandol reds have softened & surprised after time in bottle. |
| 2002 | | Past peak | Rosés were good, many other wines often weak, green, unripe. Tiny yields in Bandol: reds are fruity with moderate alcohol. |
| 2001 | | Past peak | Reds were a success, notably Bandol: powerful, aromatic with better phenolic maturity than 2000. Rosés to drink on release, heavy whites now well past their best. |
| 2000 | | Past peak | High temperatures, low yields in Bandol resulted in dense wines with high alcohol. Reds tended to have unripe, dry tannins. Weak, fragile whites. |
| Quality | Chart Legend |
| --- | --- |
| Poor | |
| Poor to Fair | |
| Fair | |
| Fair to Good | |
| Good | |
| Good to Excellent | |
| Excellent | |
| Excellent to Exceptional | |
| Exceptional | |
These vintage notes have been prepared by Andrew Jefford, Academic Advisor to the Wine Scholar Guild. New vintage information, and any revisions of previous vintage drinking suggestions, are made each autumn. Use the chart as a guide only; in every vintage there will be outperforming and underperforming wines.