Loire Valley Vintage Charts & Ratings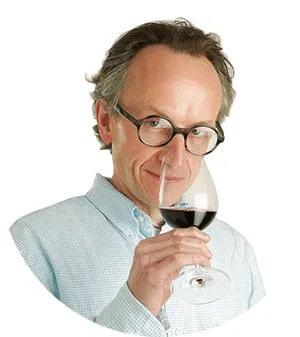 By Andrew Jefford
Last updated: Jan. 16, 2023

The vintage chart and harvest reports provided by the Wine Scholar Guild gives you the ranking for every French wine region and vintage from 2000 to today. Andrew Jefford, award-winning wine journalist for Decanter Magazine and author of twelve books on wine including The New France has compiled information and written the vintage charts starting with the 2013 vintage. He is also updating information for the vintages prior to 2013.
| Vintage | Quality | Drink | Comments |
| --- | --- | --- | --- |
| 2021 | | Drink/Cellar | The weather pattern of the 2021 season in the Loire Valley reflected that of other northern French regions – though the frost problems of early April (and, in parts of the Loire, mid-April and early May too) were even more crippling here than elsewhere. In the Nantes region and in parts of Anjou, losses of 70% to 90% were common, but all regions (including Sancerre, often protected from frosts by its steep slopes) were affected. Flowering went well during a brief interlude of warmth in June, but June and July were otherwise cold and wet, and mildew caused further damage. There was another warm spell in mid-August but the rest of the month remained cool and challenging. Fine September and October weather helped salvage the harvest. The intensity and vivacity of the best white wines puts them a notch above the supple, fruity red wines. |
| 2020 | | Drink/Cellar | Winter 2019-20 was the warmest ever recorded in the Loire valley, with periods of intense rain that left soils fully replenished. March and April were alternately warm and cool, with budbreak around April 5th, eight days in advance of the ten-year average. Late April and May remained very warm, with flowering in early May (two weeks ahead of the ten-year average). June was disappointing, with hail affecting Reuilly, Menetou-Salon and Chateaumeillant; July began cool, but turned very warm; August was hot. Harvest began in mid-August for Crémant wines, while for most wines it began after some welcome rains at the end of the month, in fine September weather. 2020 is an excellent vintage throughout the Loire valley for both dry whites and reds: the wines have concentration, freshness and poise. Late-season noble rot made a range of fine sweet wines possible this year, too. |
| 2019 | | Drink/Cellar | A mild late winter was followed by a long cold spell in April and May with a least five episodes of frost between April 4th and May 6th. The worst affected regions were Muscadet and Anjou; further east, the frosts were less severe, with little damage in Pouilly-Fumé -- and Sancerre emerging unscathed. The cold and rainy conditions lasted through flowering in June, though, with most growers reporting at least some losses due to coulure. Late June, here as elsewhere, saw a switch to hot, dry weather – and in contrast to other regions of France, the Loire valley had a dry August, too; many Loire growers saw no rain at all between the second half of June and the second half of September. This posed problems for some growers with sandy soils (as in parts of Chinon), and heat spikes in late June and July caused some sunburn issues. In general, though, growers are as happy with their 2019 harvest as they were with the 2018 harvest; indeed dry whites may be even better in 2019 than they were in 2018. The only disappointment concerns sweet wines, as the rains which fell after September 21st were not conducive to sweet-wine production |
| 2018 | | Drink/Cellar | A dark, wet and cold winter in the Loire persisted well into March, and it was only with the advent of much warmer weather in April that budburst took place (the 21st was the warmest April day on record). The frost danger receded with a very wet May and early June, though this caused some mildew losses. Flowering went well in early June, and from mid-June the weather pattern became stable, with hot, dry and sunny weather. It was the hottest summer since 2003, and the driest since 1945, eliminating stubborn mildew outbreaks. Sunny, dry weather persisted throughout the harvest period, from the end of August all the way through to October for some of the Cabernet-based reds and botrytis-affected whites. Growers throughout the Loire, from Muscadet to Sancerre, were uniformly pleased with both the quantity and quality of their harvest ("1947 but with quantity!" according to Alphone Mellot Snr): clean fruit, with ample ripeness yet sustained by vivid acidity. The wines are set to age exceptionally well. |
| 2017 | | Drink | After a difficult season in 2016, most Loire growers were happy with the quality of this remarkably early vintage, though quantities remain below average. As in so many French regions, some parts of the Loire were badly hit by April frosts: Muscadet was 35-40% below normal; Savennières was catastrophically affected; Saumur-Champigny saw a reduction of 30% after frost over four nights (26-29 April); while Cheverny, Menetou-Salon, Coteaux du Giennois and some parts of Pouilly-Fumé were badly hit among the Sauvignon-producing zones. After the frost traumas, though, the summer was near faultless, and the harvest took place from the end of August around two weeks in advance of the normal date. The wines are intense, pungent and vivacious, and the best are expected to age well; the sweet wines are as successful as the dry wines this year. Chinon and Bourgueil have produced noteworthy reds. |
| 2016 | | Drink | The 2016 vintage was a difficult one in many parts of the Loire valley. The culprits were frosts on the nights of April 26th and 27th, followed by heavy rains in May and June which led to catastrophic outbreaks of mildew; drought and high temperatures in July and August also had a negative effect. Muscadet was very badly hit, with a third of the zone unpicked and the smallest crop since 1949; other areas affected include Montlouis, Chinon, Bourgeuil and St Nicolas de Bourgeuil, Saumur-Champigny, Menetou-Salon, Pouilly-Fumé (but not Sancerre), Quincy and Reuilly. Fine September weather towards the end of the season, though, helped create fresh and vibrant wines with ample classicism from those grapes which survived the early season depradations and the summer heat. |
| 2015 | | Drink | After the warmest winter in a century, late February and March were cool, so flowering came normally in early April, with more cool weather at the end of April and early May. After that, summer was sunny and warm with a very hot, early July. The growers were happy to see some mid-August rain, and fine, warm weather then returned for a leisurely September harvest. This is a great vintage across the board in the Loire, for dry wines, for red wines (which are riper than in 2014), and for sweet wines too (with vivid, fresh acidity as well as generous sugars). The best wines will make superb cellar prospects. |
| 2014 | | Drink | After a warm end to winter and a very dry March, bud break came early at the beginning of April. There was good weather for successful flowering, too, but apart from that, summer was cool and, between mid-July and mid-August, very wet. The weather finally changed at the end of August, and September was record-breakingly dry, sunny and windy, meaning that with maturity came concentration. Harvesting began in mid-September and gave an excellent crop of dry white and red wines with outstanding Muscadet and Sancerre and very good Anjou-Villages and Chinon. There was rain in early October which cut the crop of sweet wines, but those who waited for fine weather at the end of October made small quantities of moelleux and liquoreux, the latter with over 20˚ of potential alcohol. |
| 2013 | | Drink/Past peak | Late winter and spring saw prolonged cold, meaning that bud break came two weeks late, into mid-April (with Saumur-Champigny suffering a late April frost). Late spring was barely better, with delayed flowering, sometimes as late as early July, accompanied by coulure (shatter) and millerandage (shot berries). Vouvray was hit by a severe hail storm on June 17th which destroyed two-thirds of its crop. July and August, by contrast, were hot and sunny, while September was generally benign, although more humid. The October harvest (late September in Muscadet) was the latest in two decades. Fair to good results were achieved by those white-wine producers who worked hard in the vineyards and sorted their crop, but it was a less exciting year for reds, and there were few late-harvest wines. |
| 2012 | | Drink | Troubled spring across region, cool & rainy, reducing yields severely, (1.9 million hl, well below 5-year average & 34% less than '09). Good September weather rescued early-ripening varieties, sites. Rain & cold returned in October. Excellent Muscadet albeit drastically reduced crop: intensity, acid backbone; best will keep. Anjou-Saumur, Touraine Chenins picked in good conditions. Cabernets are supple, fruity & forward if rather light. |
| 2011 | | Drink/Past peak | Promising start to season, less favorable later. Very early start to season, then cooler in mid-summer. Good Muscadet, successful Anjou Chenins secs. Early harvest in Centre, mostly picked by mid-September. Ripe Sauvignons often with lower acidities for early drinking. At best, mature Cabernets harvested as early as beginning of September in Chinon, Bourgueil; less maturity in poor locales. |
| 2010 | | Drink | Regular conditions. Season with contrasting hot & cool periods, irregular flowering & ripening by parcel. Muscadet with above average concentration & structure. Cabernet Franc of sound ripeness if picked late. Many Sauvignons have intensity, aromatic complexity. A year combining quality & above average quantity. |
| 2009 | | Drink | Dry from June through warm September. Very successful Muscadet, ripe Chenins in Anjou, Touraine. Hailstorms cut crop in Menetou-Salon, Sancerre. Sauvignons attained high sugars, sound acidity from cool September nights in Centre; last to be picked lack acidity. Fully mature Cabernet Franc, generous Chinon & other Touraine reds with flattering fruit qualities. Prolific vintage of 2.9 million hl. Generously, lushly endowed sweet wines from Anjou and Touraine. |
| 2008 | | Drink/Past Peak | Cold summer, favorable September & October. Best wines harvested later & benefitted from long maturation. Concentrated whites will keep well. Fruity, fresh reds; weaker examples are not ripe. Reduced overall volume, decimated crop in Nantais (1/2 of 2009) due to frost. |
| 2007 | | Past peak | Difficult flowering, wet & cold summer, notably stormy August with low temperatures. Mildew a problem. Best whites are expressive, possess pointed acidity; some lack maturity. Best in Muscadet, Anjou. Many under-ripe, herbaceous reds; successes were harvested later. |
| 2006 | | Past peak | Good summer weather, rain in mid/late September complicated picking across region.best are ripe, full-bodied. Results hinged on skill & timing of vigneron, particularly picking dates.Muscadet suffered. Most Sauvignon in Centre brought in before storms;best are ripe, full-bodied. Results hinged on skill & timing of vigneron, particularly picking dates. |
| 2005 | | Drink/Past Peak | Early harvest in benign conditions, consistently ripe & balanced wines. Concentrated whites with backbone, often very full-bodied. Reds even better, for many best of decade: fully mature, atypically dense, age-worthy. A great sweet-wine vintage, with both raisining and noble rot giving wines of concentration, depth and succulence. |
| 2004 | | Past peak | Favorable September, generous yields. Typical light- to medium-weight wines, sound maturities; most to drink early. Some examples were weak, green. Centre saw late harvesting extending into October producing etched Sauvignons with herbaceous notes. |
| 2003 | | Past peak | Earliest harvest since 1893 (e.g., starting 19 August in Nantais & Centre). Variable season, extremely hot August, grapes "burnt" by sun. Old vines fare better. Very high levels of maturity likened to 1959 or 1947. Reduced volumes. Rich Muscadet & Chenins. Full, ripe Sauvignon with unusually high alcohol lacked typicity. Many excellent reds: fruity, supple, fine tannins. Nearly all to drink young. The best sweet wines, by contrast, remain generous and opulent. |
| 2002 | | Drink/Past Peak | Below normal harvest volume, uniform quality. Rainy August, warm & dry September/October. Muscadet endowed with rich fruit. Successful Chenins secs in Anjou-Saumur, Touraine. Appealing Chinon, Saumur-Champigny; some reds insufficiently ripe. Sauvignons in Centre possessed generous, ripe fruit. The sweet wines are rich yet balanced thanks to raisining rather than noble rot in this vintage. |
| 2001 | | Past peak | Excellent flowering, high temperatures in summer. Muscadet performed well. In Anjou-Saumur, rich Chenins. High rainfall in Touraine, earlier harvest; wines reflect maturity similar to 2000. Solid reds. Mixed results for Sauvignons in Centre where rain & rot disrupted maturation. |
| 2000 | | Past peak | Cool, wet July, hot June & August. Grapes picked before mid-October rains made successful wines. Rich, full-bodied Muscadet. Light Chenins in Anjou-Saumur & Touraine; Savennières above average. Ripe, balanced Sauvignons in Centre benefitted from favorable September. Soft, forward reds. |
| Quality | Chart Legend |
| --- | --- |
| Poor | |
| Poor to Fair | |
| Fair | |
| Fair to Good | |
| Good | |
| Good to Excellent | |
| Excellent | |
| Excellent to Exceptional | |
| Exceptional | |
These vintage notes have been prepared by Andrew Jefford, Academic Advisor to the Wine Scholar Guild. New vintage information, and any revisions of previous vintage drinking suggestions, are made each autumn. Use the chart as a guide only; in every vintage there will be outperforming and underperforming wines.